There are so many DIY projects for Easter decor but what if you're looking for something with a little sophistication? Maybe shabby chic is more your style than cutesy and fluffy? If you're wondering how you can implement a more sophisticated attitude into your Easter homage this year, here's an assortment of DIY Easter centerpiece ideas together with some suggestions for materials you can use to create them, or alternatives if your heart isn't into crafting.
Table of contents:
1

Glass Dome Flora & Carrot DIY Easter Centerpiece Design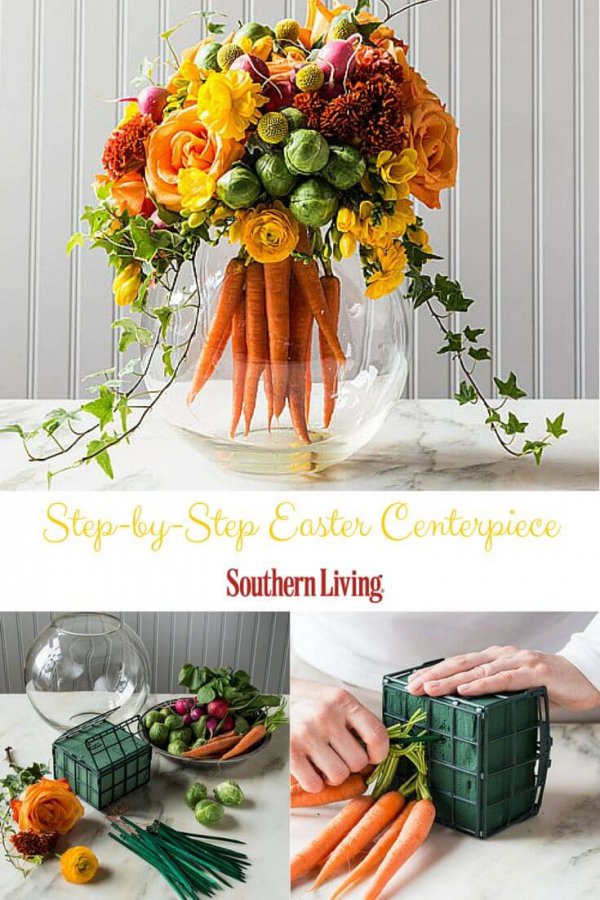 Source:southernliving.com
Who loves carrots? bunnies of course. If you're not feeling crafty, this charming piece will do the trick.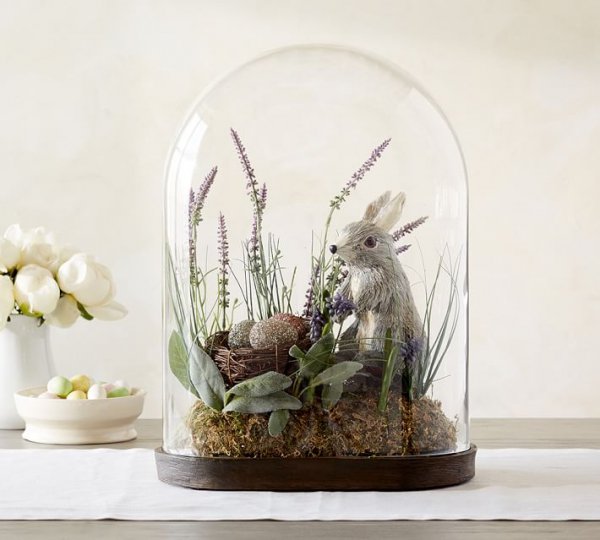 $101 from potterybarn.com
2

Cherry Blossom Easter Egg Tree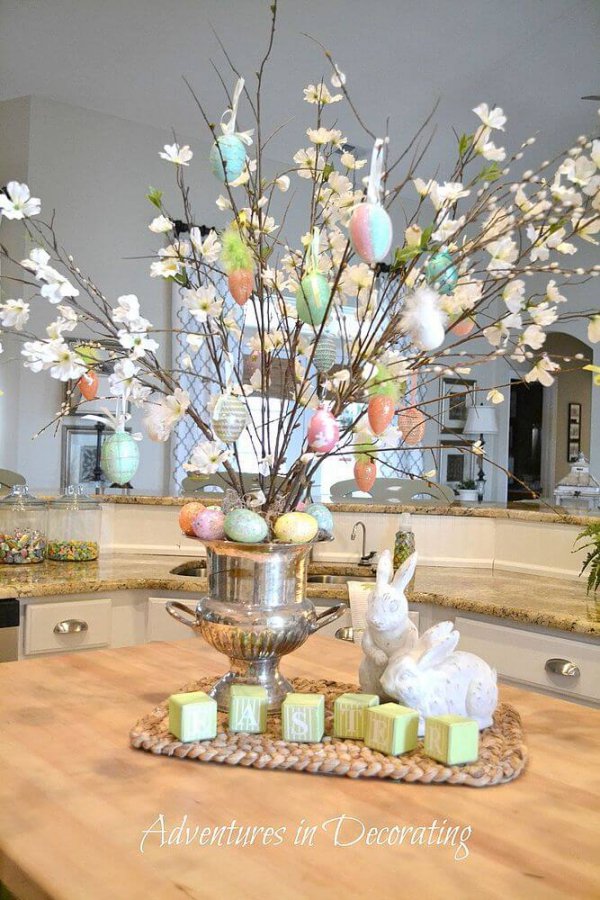 Source:hometalk.com
If you don't want to make your own arrangement, this is a stunning start. All you have to do is decorate with eggs.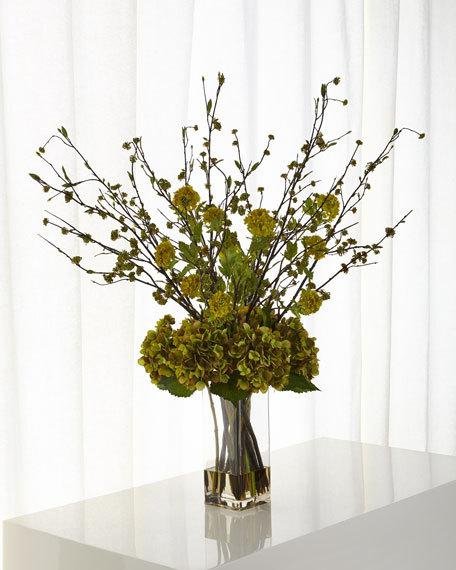 $575 from horchow.com
3

Pretty Pink Posey Egg Display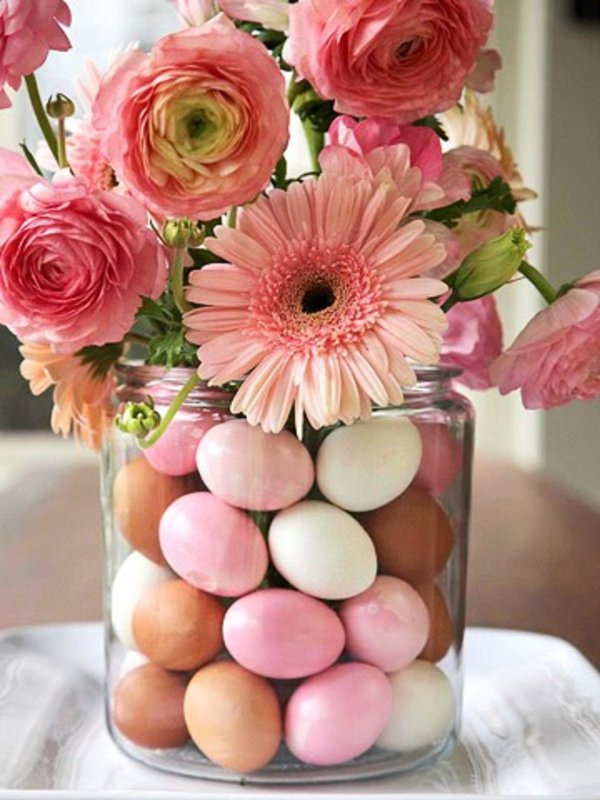 Source:rangirangi.com
These eggs are just what you need and are pretty enough to keep on display all year round.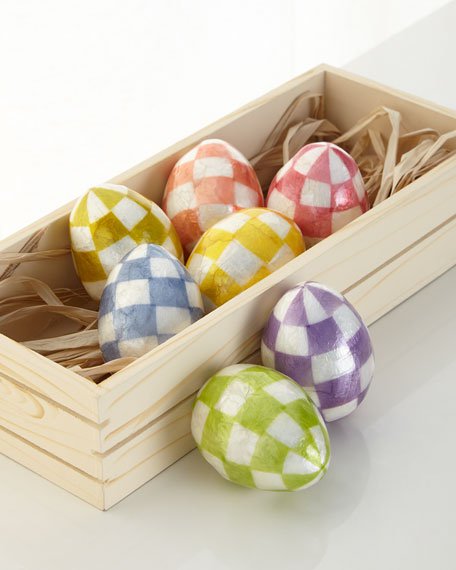 $40 from horchow.com
4

"the Grass is Always Greener" Easter Egg Dish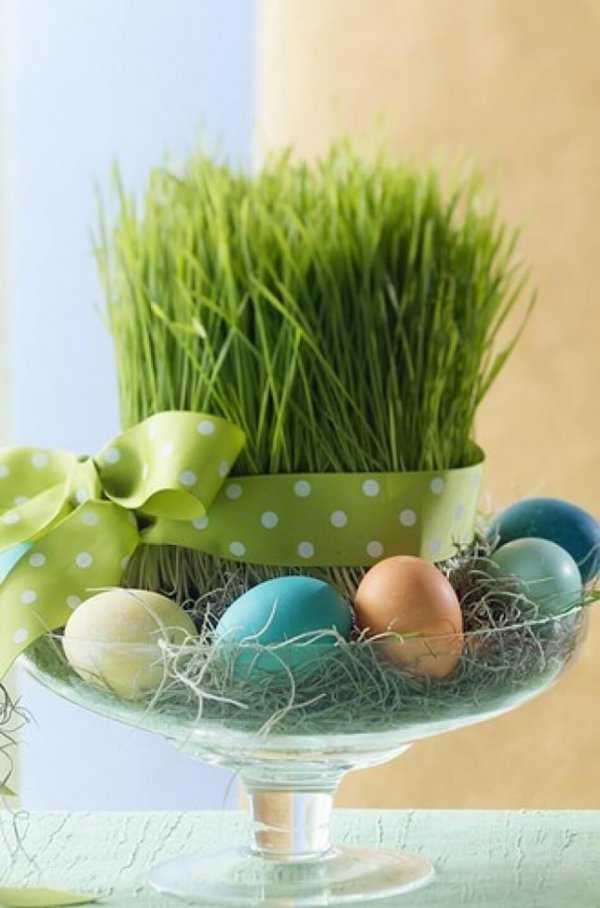 Source:vitamin-ha.com
Any footed glass bowl will do the trick. I like this because it will create a linear display.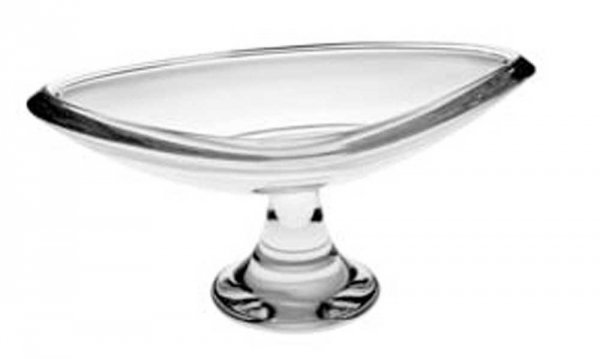 $15.99 from amazon.com
5

Jolie Mason Jar Spring Bouquet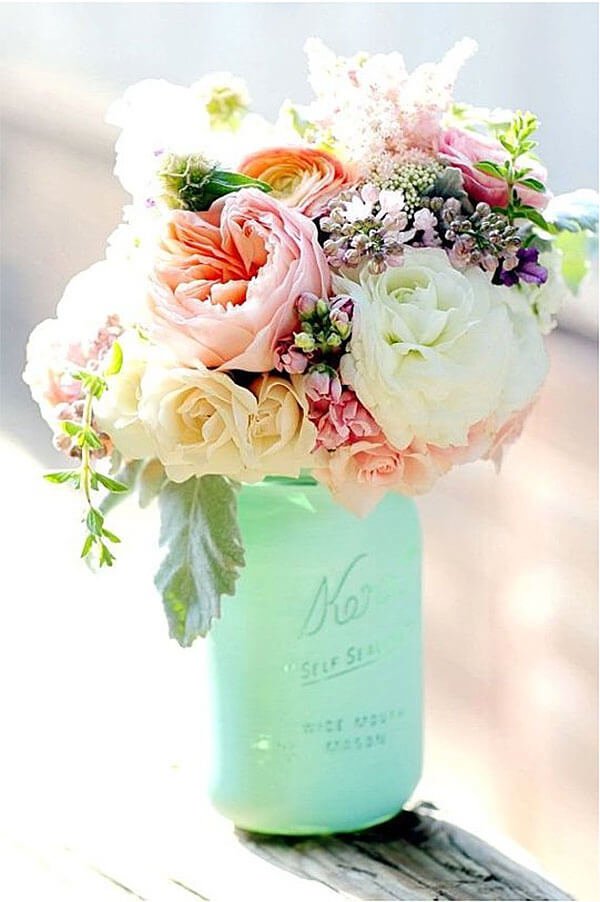 Source:pastelsandmacarons.com
Of course you can't beat fresh spring flowers but they last such a short time. Horchow has the most amazing collection of faux florals and you'd never know they aren't real.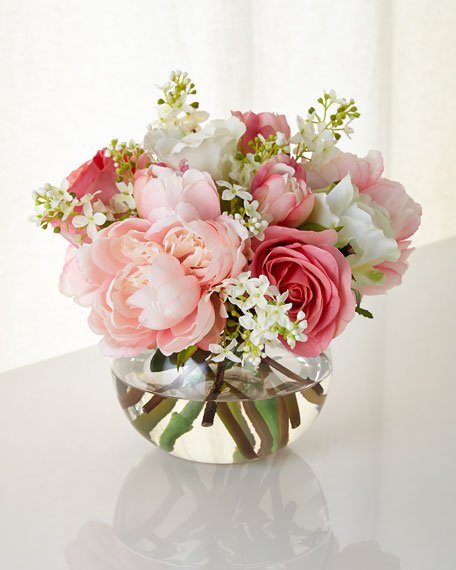 $295 from horchow.com
6

Metropolitan Metallic Easter Egg Display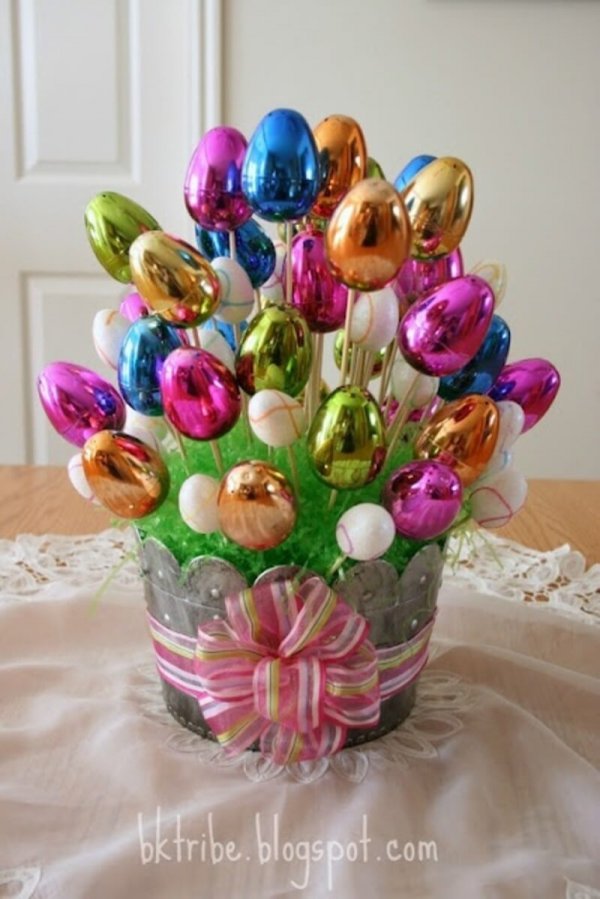 Source:bktribe.blogspot.com
A cylindrical bowl is just what you need to start creating your own version of this lovely, whimsical display.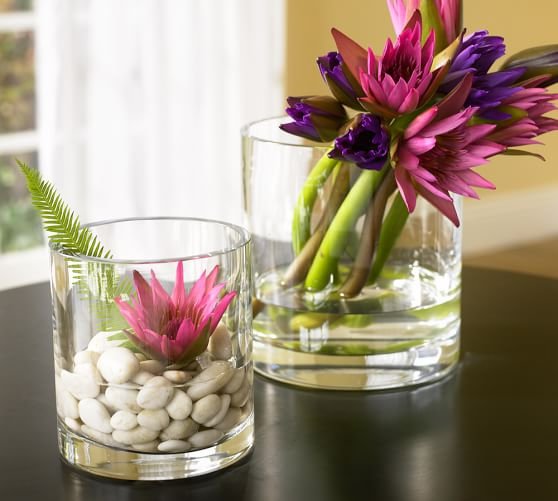 $39 - $49 from potterybarn.com
7

A Mossy Path Egg Arrangement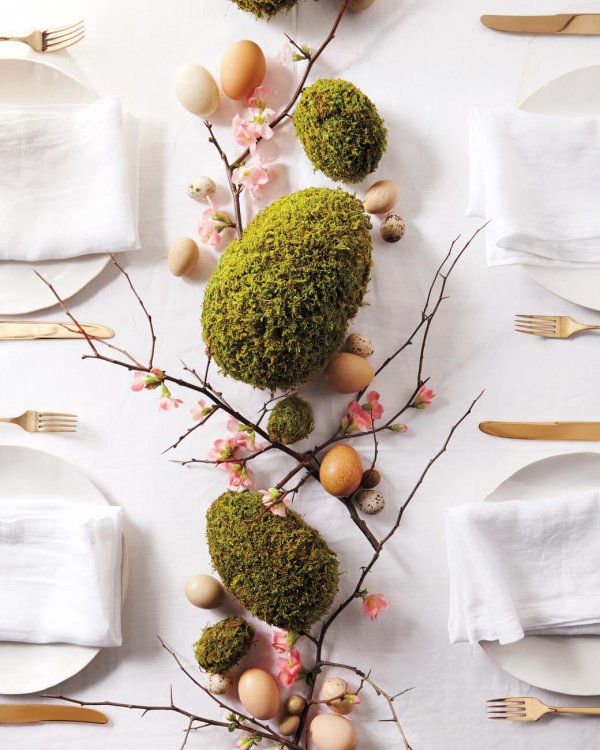 Source:marthastewart.com
Complement your moss eggs with some real eggs in a moss nest.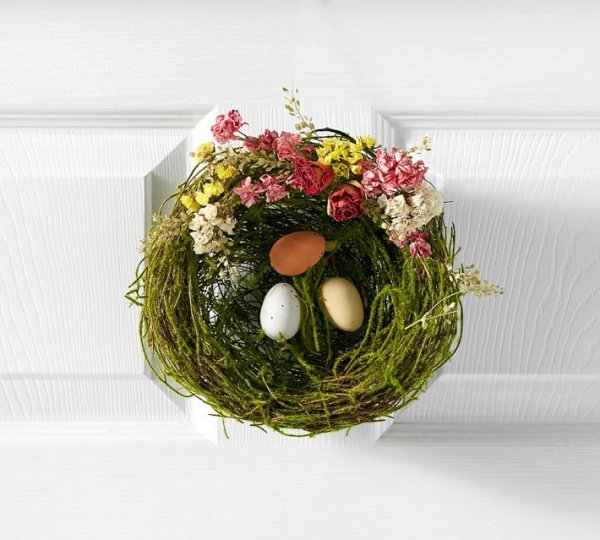 $39.50 from potterybarn.com
8

Snow White Blossom Log DIY Centerpiece for Easter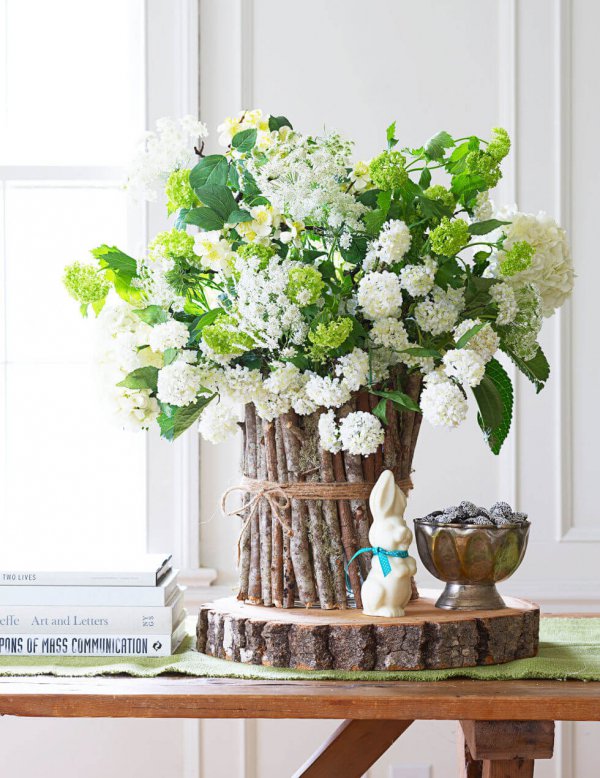 Source:thedailybasics.com
Add some pizzazz to your log display with a glittery rabbit.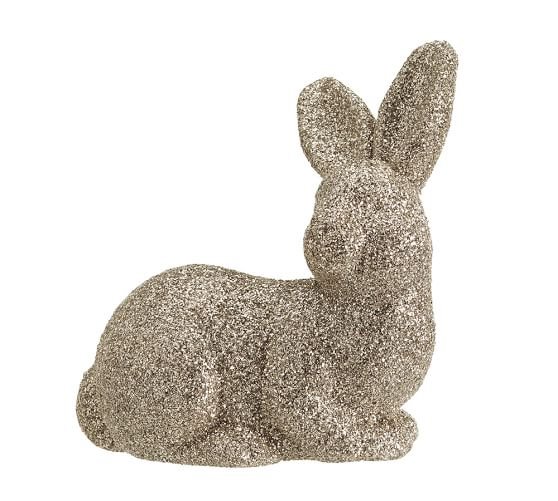 $16 from potterybarn.com
9

"Peeping" Pink Tulip Planter Display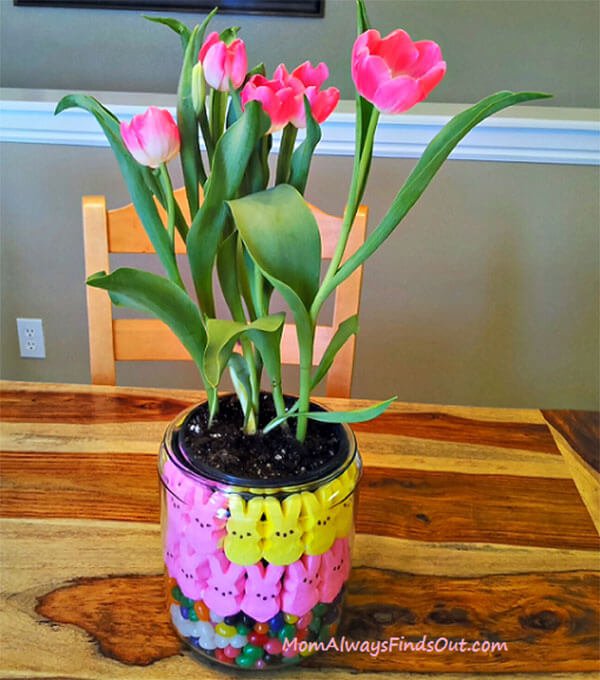 Source:momalwaysfindsout.com
A stunning indoors porcelain planter will look good whatever flowers you choose to pot.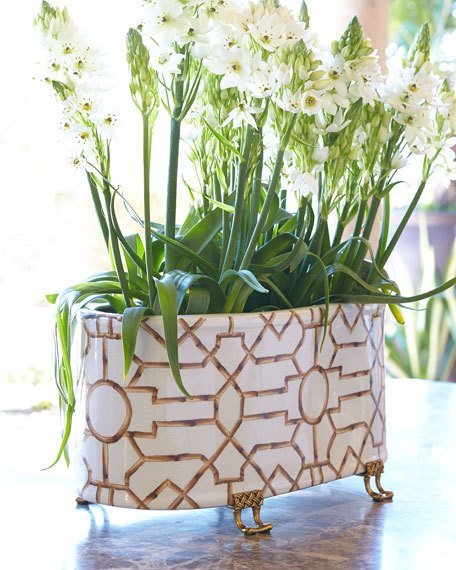 $318.75 from horchow.com
10

Farmhouse Robin's Nest Tabletop Arrangement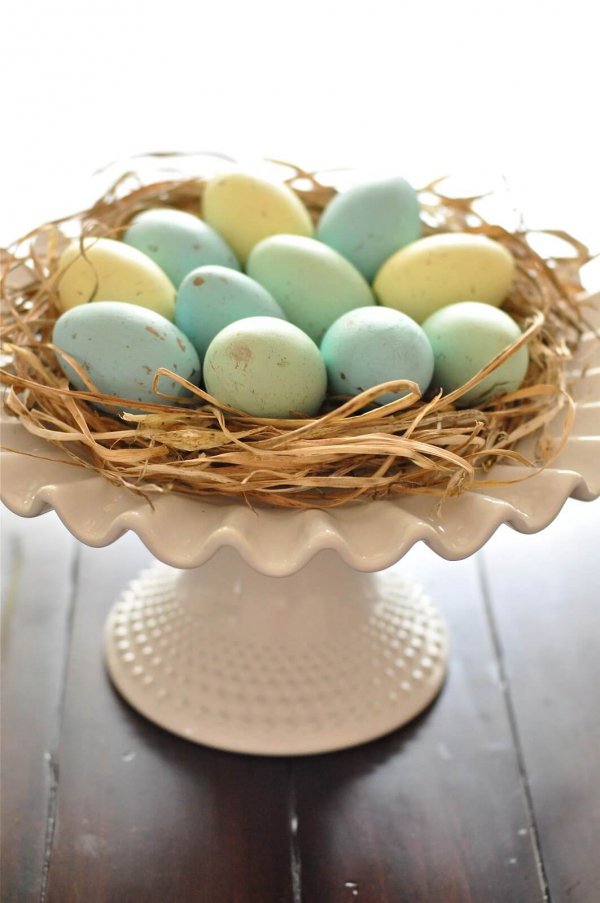 Source:getcreativejuice.com
A pack of 36 pastel colored eggs will stand you in good stead for your Easter creations.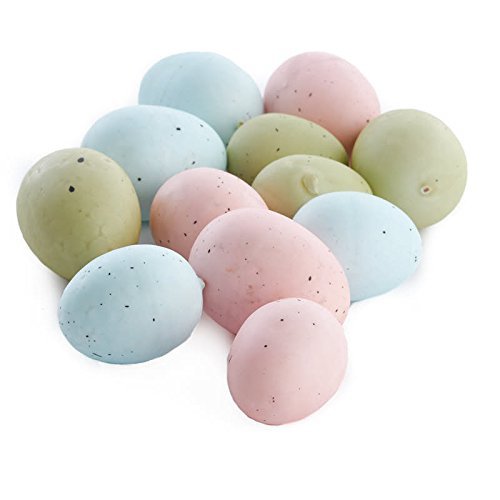 $11.97 from amazon.com
11

Rustic Easter Egg Candle Wreath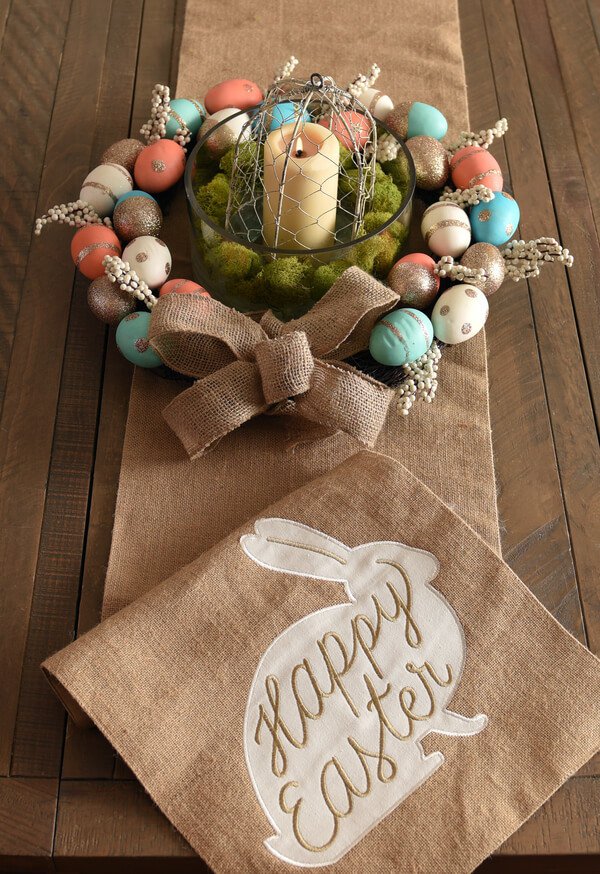 Source:topdreamer.com
The basis of any candle display is of course the candle. Creamy beige or bright white?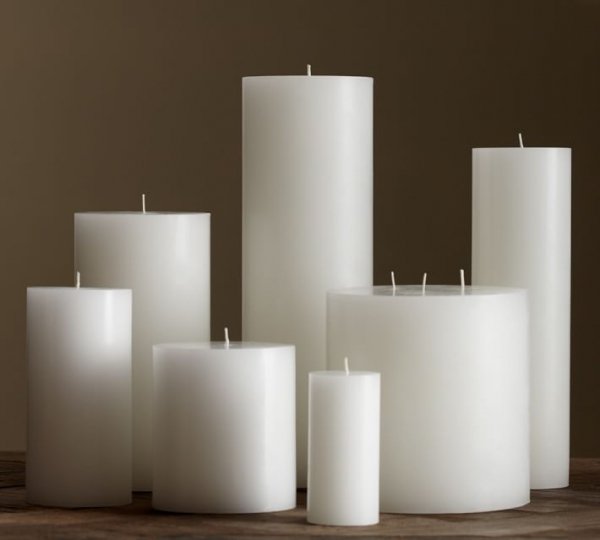 From $4 from potterybarn.com
12

Green Gingham Bunny Runner Display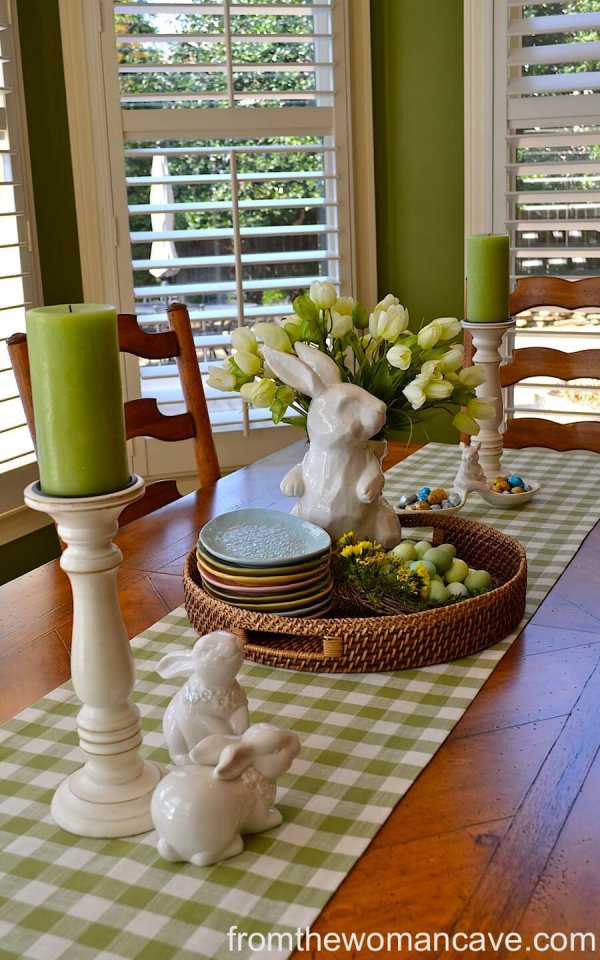 Source:feelitcool.com
If your Easter table is always far too laden to allow room for extravagant centerpieces and displays, go to town on the runner instead.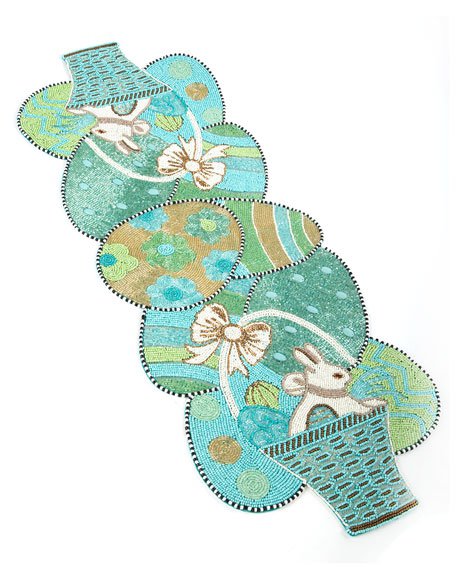 $125 from horchow.com
13

Alice's Easter Cup Tea Party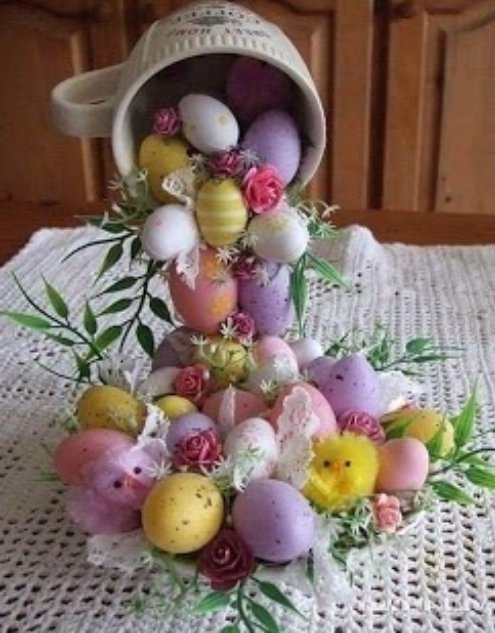 Source:amazinginterior-design.com
Create a magical display using papier mache eggs that are ready for you to paint, cover with fabric or decoupage.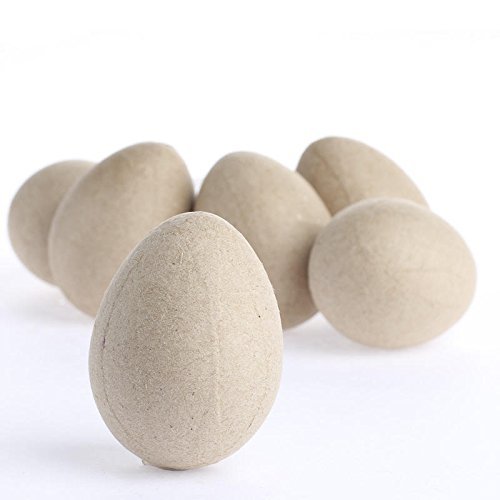 $11.16 from amazon.com
14

Classic Spring Blossom Bunny Display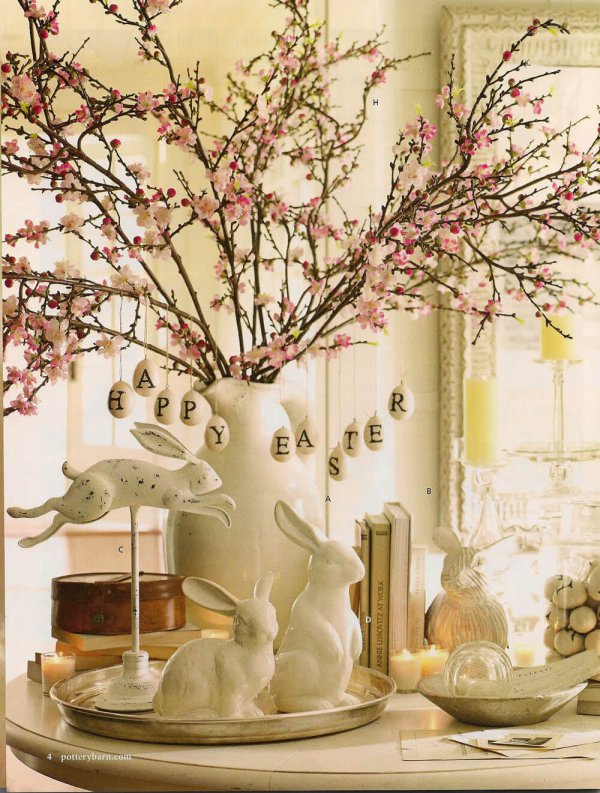 Source:twistylane.blogspot.com
Twig rabbits will add a fun aspect to your Easter bunny display.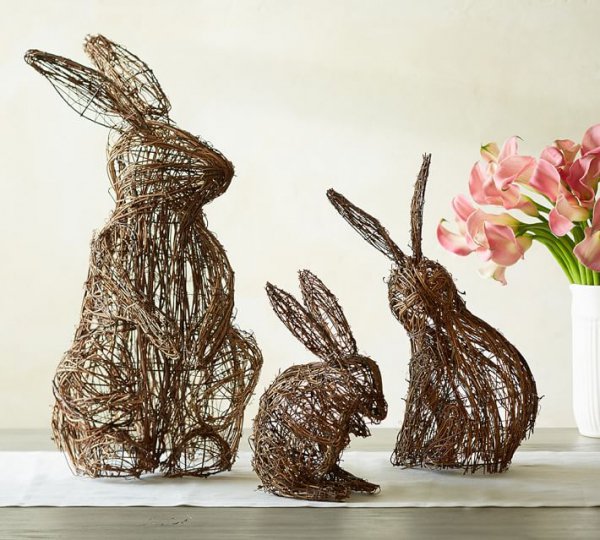 $15.50-$23.50 from potterybarn.com
15

Pretty in Pink Floating Fishbowl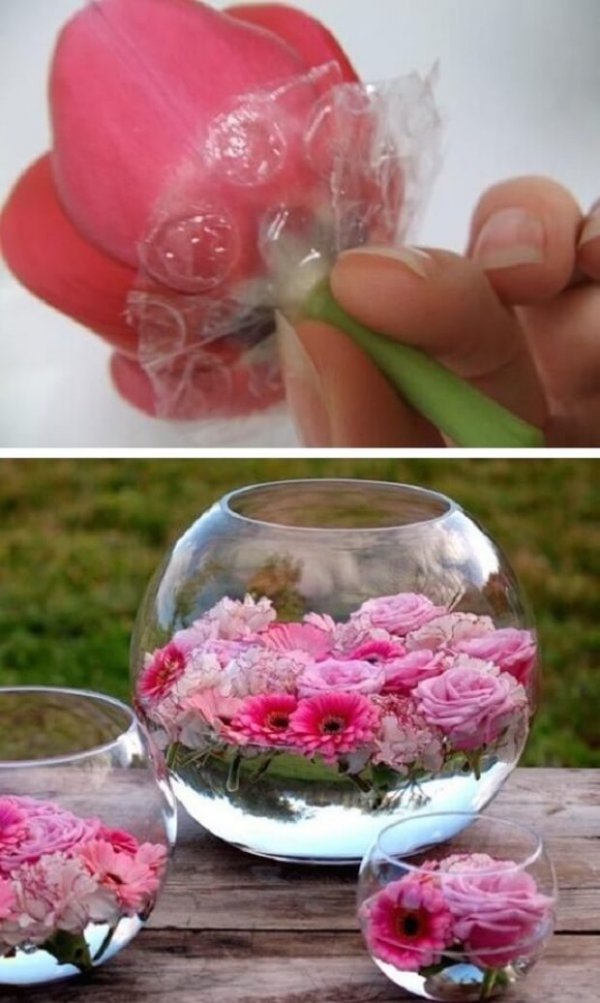 Source:christinedebeer.ca
What do you need for this first off? Why, a fish bowl, of course.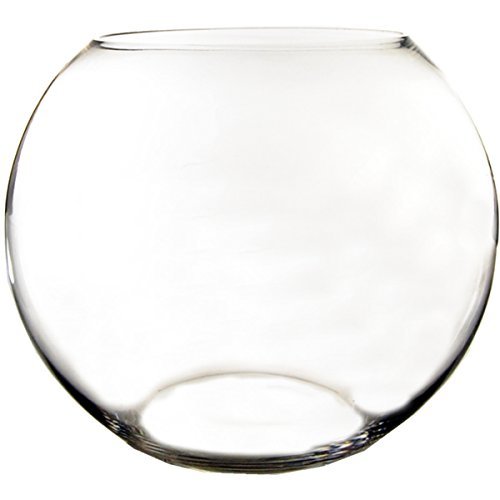 $76.99 from amazon.com
16

Petite & Sweet Spring Bird Nests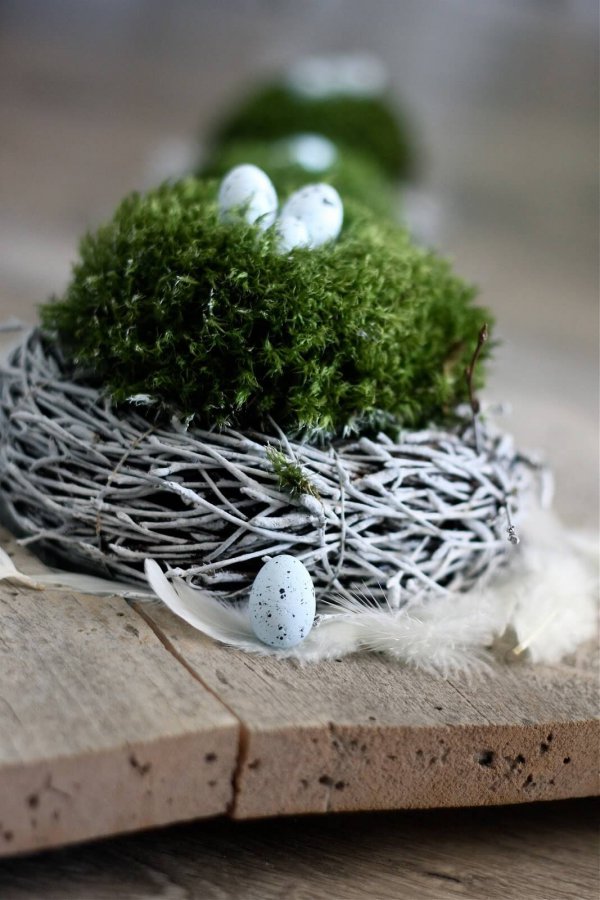 Source:sophisti.pl
Give your nest some sparkle with these foil eggs.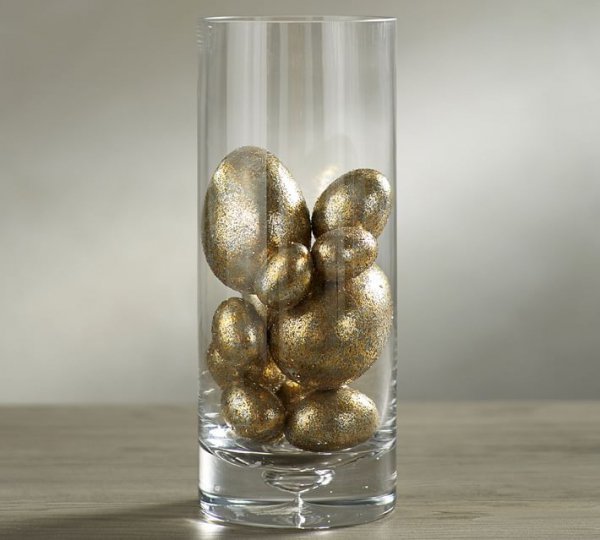 $17 from potterybarn.com
17

Here Comes the Sun: Lemon & Yellow DIY Easter Centerpiece Décor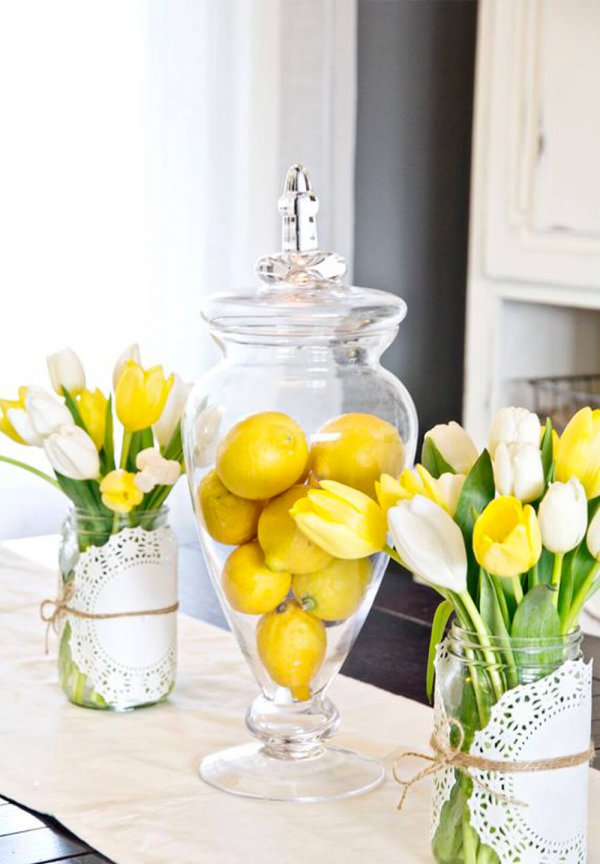 Source:yellowblissroad.com
Just choose your favorite shape of apothecary jar.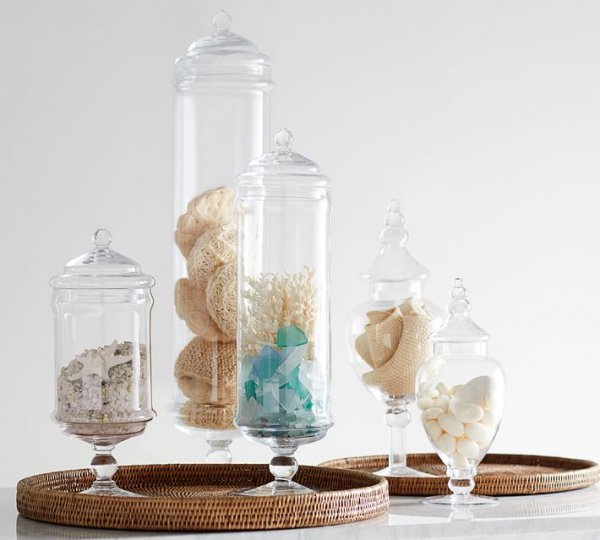 $29-$55 from potterybarn.com
18

"at the Easter Bunny Hop" Centerpiece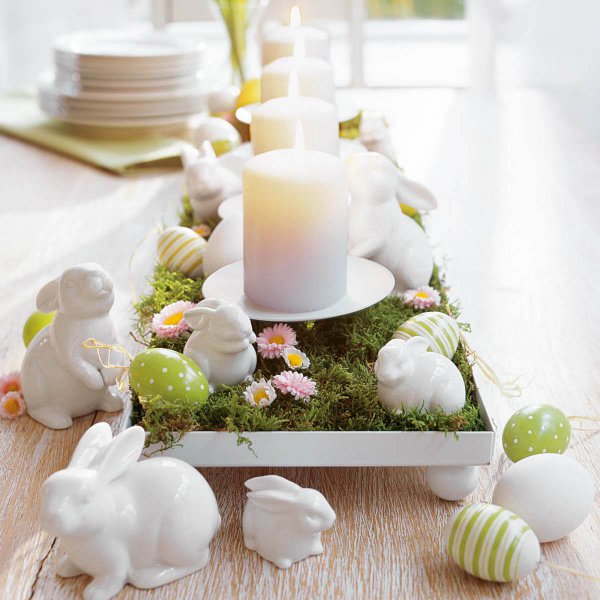 Source:socelebrate.nl
A hammered stainless steel rectangular tray provides a lovely base for this type of centerpiece if you don't want white.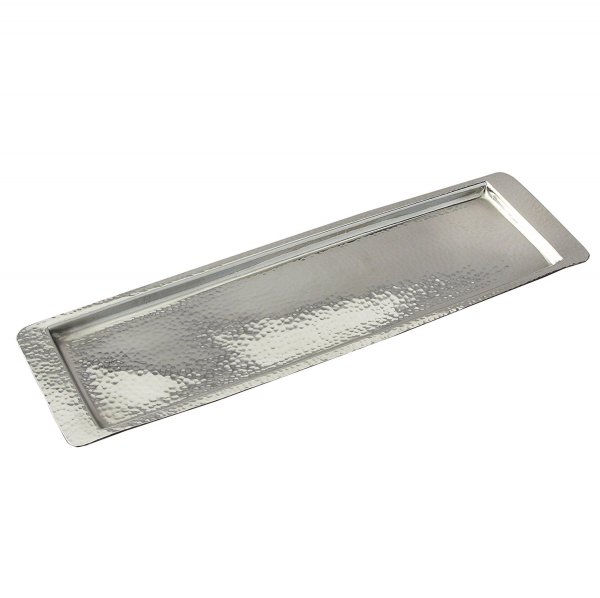 $28 from amazon.com
19

True Blue Blossom Easter Egg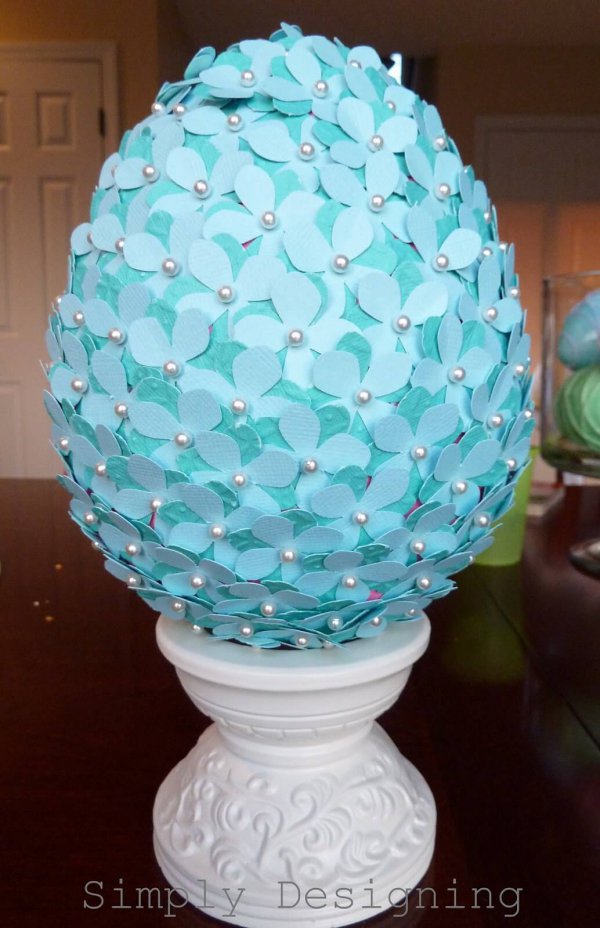 Source:simplydesigning.porch.com
A simple cake stand provides the perfect base for this fancy egg. Leave it plain or decorate it with some greenery.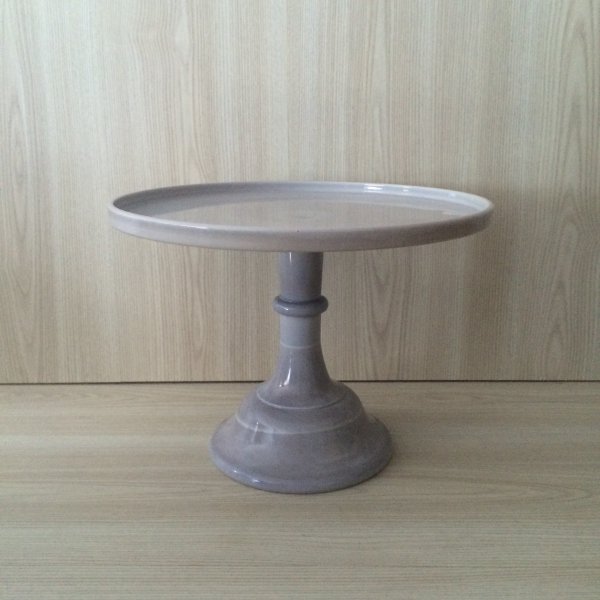 $35 from onekingslane.com
20

Easter Rainbow Pine Cone Bouguet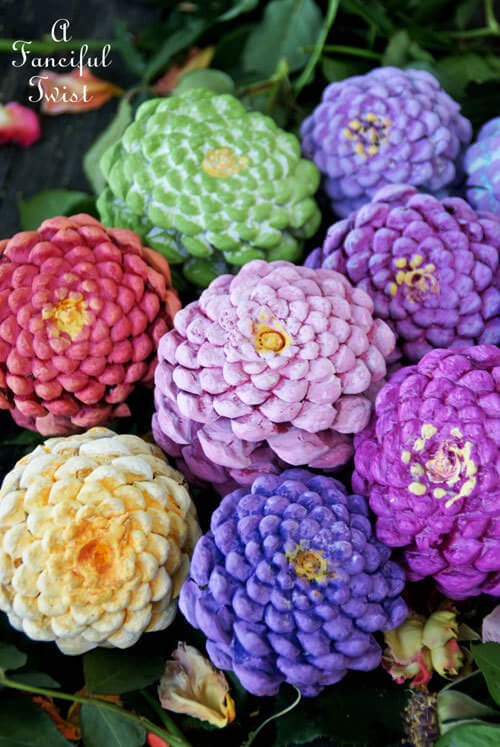 Source:afancifultwist.typepad.com
Your finished pine cones will look great in beautiful blown glass canisters.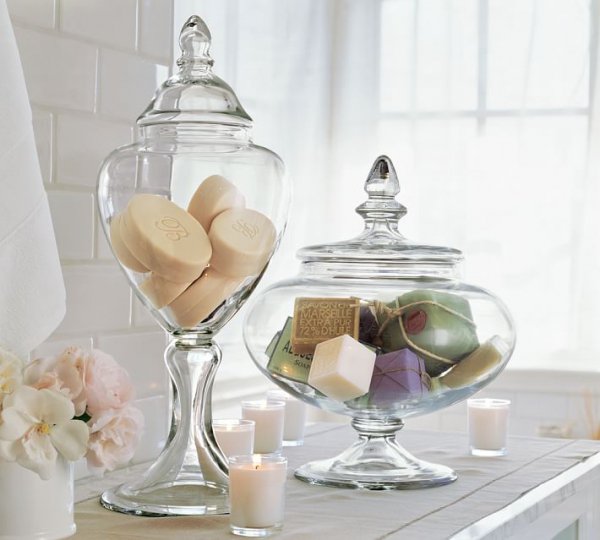 $49.50-$59 from potterybarn.com
21

A Gatsby Easter: Elegant Tulip Vases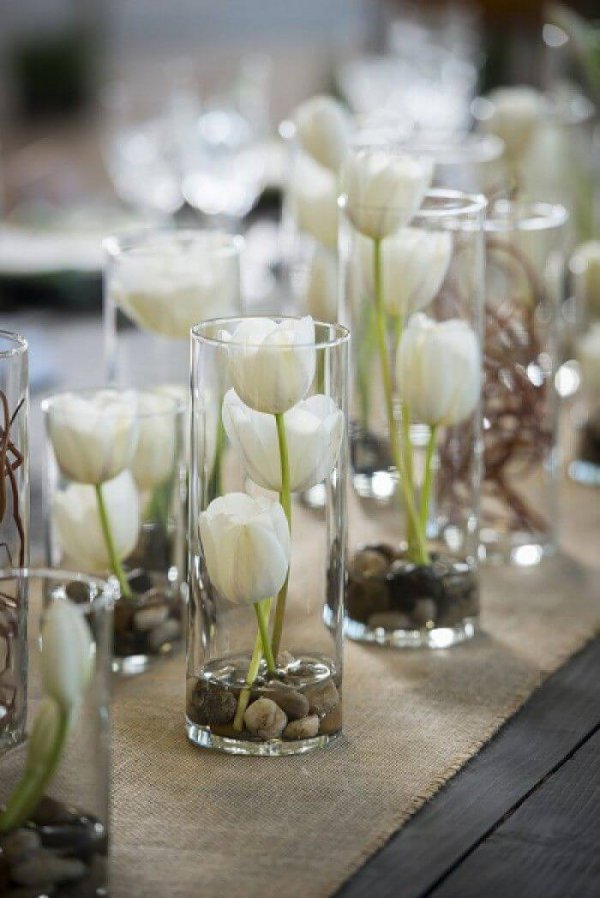 Source:weddingcolors.net
Tulips are a perfect Easter flower. You can follow the look above or make a show of single or double stems in these terrific wall vases.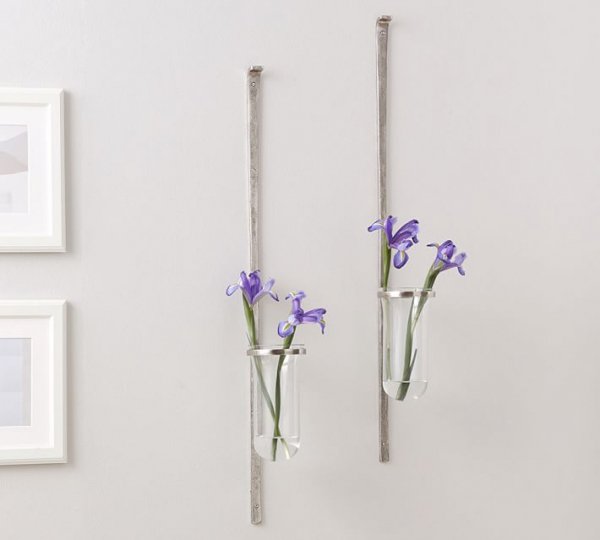 $48-$83 from potterybarn.com
22

Trendy Tabletop Easter Egg Hunt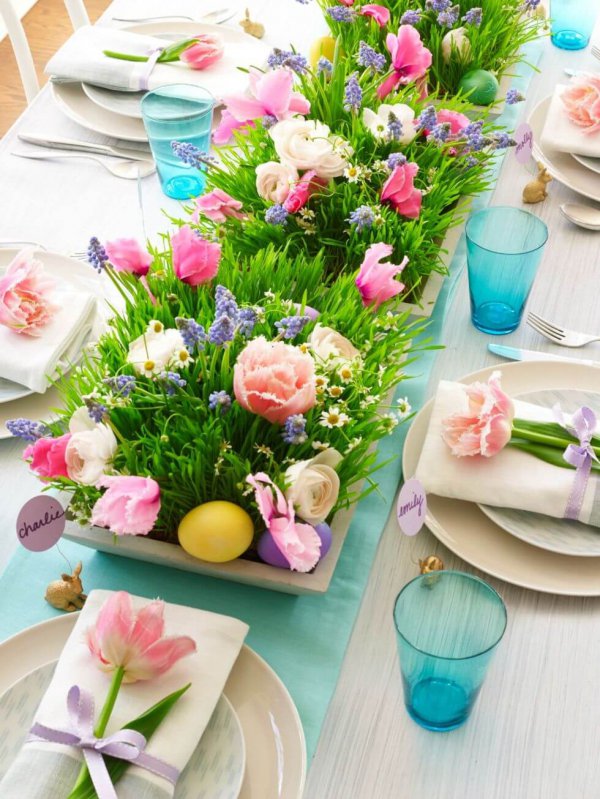 Source:studiolabdecor.com
Make your table egg hunt more fun with chocolate eggs.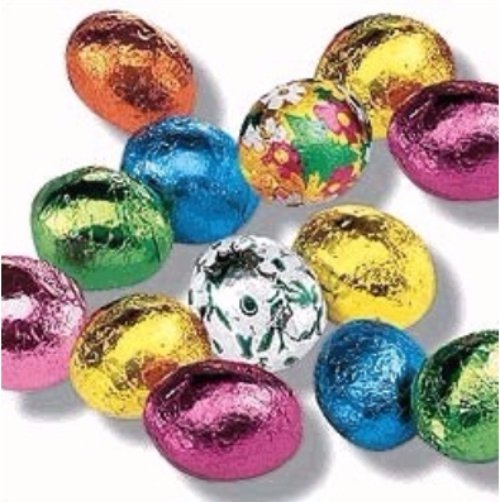 $12.75 from amazon.com
23

Pretty Parisienne Egg Cup Bouquets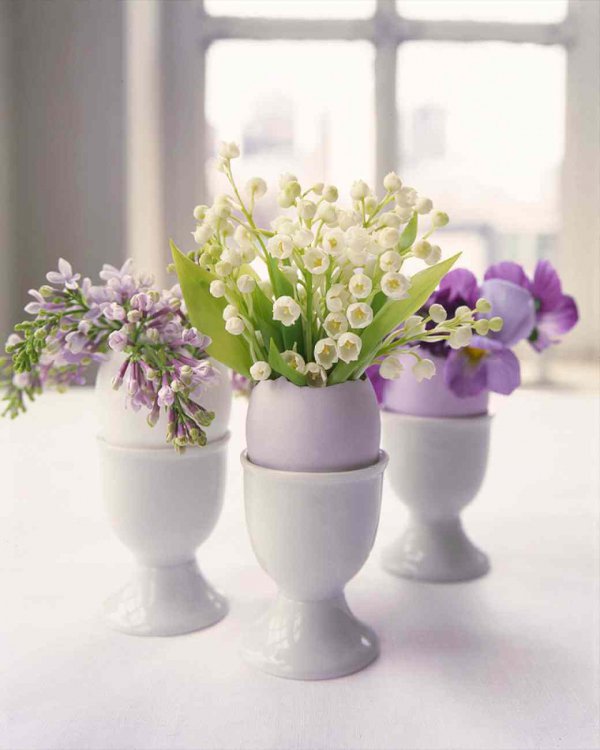 Source:marthastewart.com
Of course you need some pretty egg cups. Match the flowers to the shades of the cups.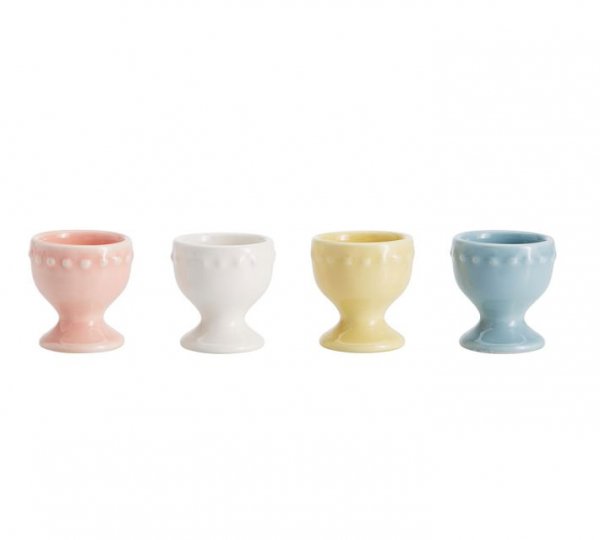 $32 from potterybarn.com
Please rate this article