Easter DIY projects are always fun. Whether you're crafting with your kids or baking for your next big Easter party, the warmer the weather gets, the more appealing DIY Easter projects seem! No matter what you plan to do this Easter, there's something on this list for you that you must check out!
---
1

Glitter Eggs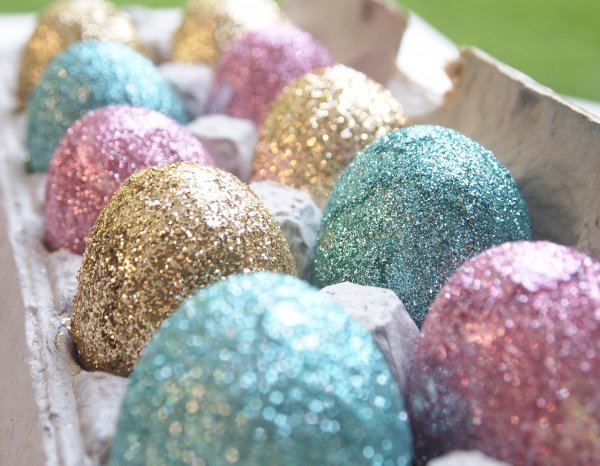 Learn more: marthastewart.com
I decided to try my hand at this Easter egg DIY last Easter, and while the results were amazing, the rest of it was messy. This is a project you might want to forgo with small children. It's one of the simpler DIY Easter projects, but I think a warning needs to be in effect for how it will leave your kitchen. Simply dip your eggs in glue, and then roll them around in piles of glitter. It creates the most gorgeous Easter eggs ever, but the dangerous glue and glitter combination is something that you need to know before you delve in.
---
2

Chocolate Covered Strawberries- Easter Style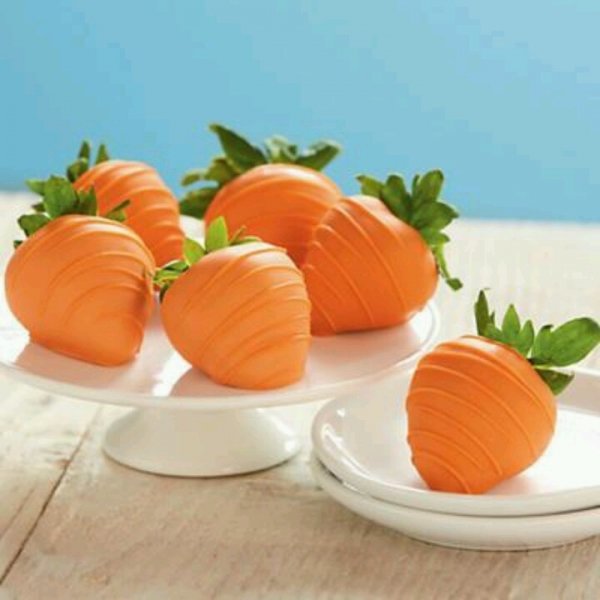 Learn more: homestoriesatoz.com
I'm sure these can be purchased from a number of bakeries as Easter draws near, however, this dessert is just as easy to DIY. Simply melt white chocolate, dye it orange with food coloring, and then dip strawberries (with the leaves still intact) into your orange chocolate. You'll have adorable "carrot" desserts for your Easter extravaganza!
3

Salt Dough Easter Eggs
Learn more: designmom.com
Easter eggs are a lot of fun to decorate, but are they always worth the work? If you love decorating Easter eggs but don't like the smell of hard-boiled eggs or the mess that the dye leaves behind, try this alternative. Make salt dough (2 parts flour, one part water, one part salt), cut your desired egg shapes out, and then bake them at 250 degrees for two hours. Round up your little ones and let them decorate however they'd like! It's an easy and much longer lasting alternative to the regular Easter eggs!
---
4

Chocolate Covered Oreo Bunnies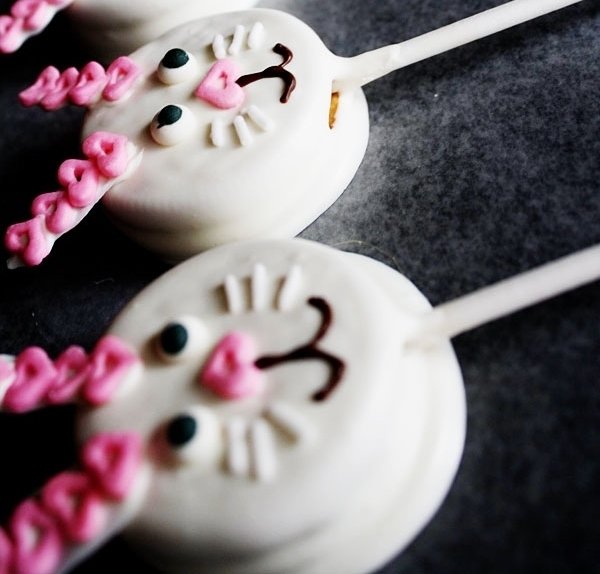 Learn more: howdoesshe.com
This DIY is so simple that a part of me wants to try it out right now! Stick a kebob stick in a few Oreos, dip the Oreos in melted white chocolate, and then decorate your chocolate covered Oreos to look like bunnies. This DIY is definitely more for the trained decorating hand, but it's still so easy!
---
5

Peeps Kabobs
Learn more: thefrugalgirls.com
If you want to get into the Easter DIY spirit, but don't really like crafting or baking, this project is perfect for you! Find some multicolored Peeps, cut up some fruit, and line them up on kebobs in adorable patterns. It's a simple way to contribute to Easter festivities for the person who hates baking or crafting!
---
6

Robin's Egg Brownies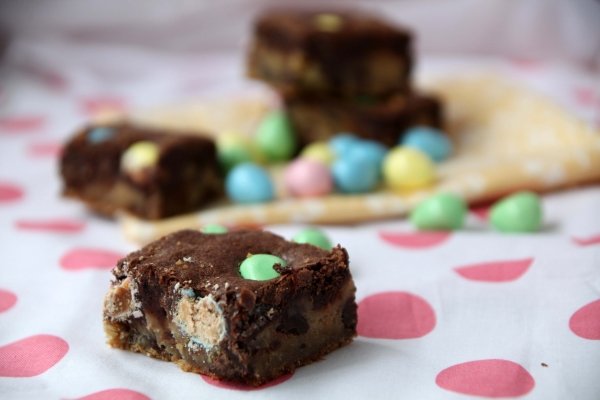 Learn more: babble.com
Once again, if you don't like baking, this dessert is perfect for you. Simply make a brownie mix, pour it into muffin tins to get the desired "nest" shape, and then decorate your nest brownies with robin's egg candies. They turn out beautifully, they're so easy, and they look so elaborate!
---
7

Easter Egg Garland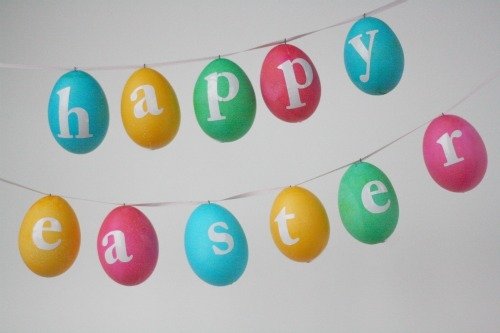 Learn more: eclecticallyvintage.com
All this DIY project requires are plastic eggs and yarn. Seriously. Simply thread yarn through the plastic Easter eggs with the holes in the bottom, and hang up around your house. Whether you're hosting Easter for your family, or a fun spring gathering for your kids, this DIY project will be a perfect touch to your next party!
What are you making this Easter? I think I'm going to try out my glitter eggs again, but I also want to try out the Robin's Egg brownies! Let me know what you plan to try out in the comments!
---
Popular
Related
Recent