As soon as the calendar goes from September to October, I get unbelievably excited for Halloween. I love Halloween. The spookiness, the crisp fall air, the nostalgia of Halloweens past… I just love it! Sometimes costumes can be hard to come up with, so if you're a busy babe, worry not! Here is a Rosie the Riveter costume and other easy costume DIYs to bring you the ultimate inspiration**.**
---
1

Rosie the Riveter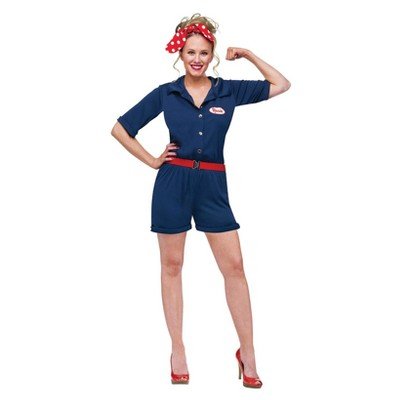 Who doesn't love a strong independent and wonderful woman nowadays?! We all do, which is why this **Rosie the Riveter costume* is absolutely perfect. It's easy to throw together and there's tons of inspiration online about what you can do. Plus you can dress it up with heels or go more authentic with some boots.
---
2

Cereal Killer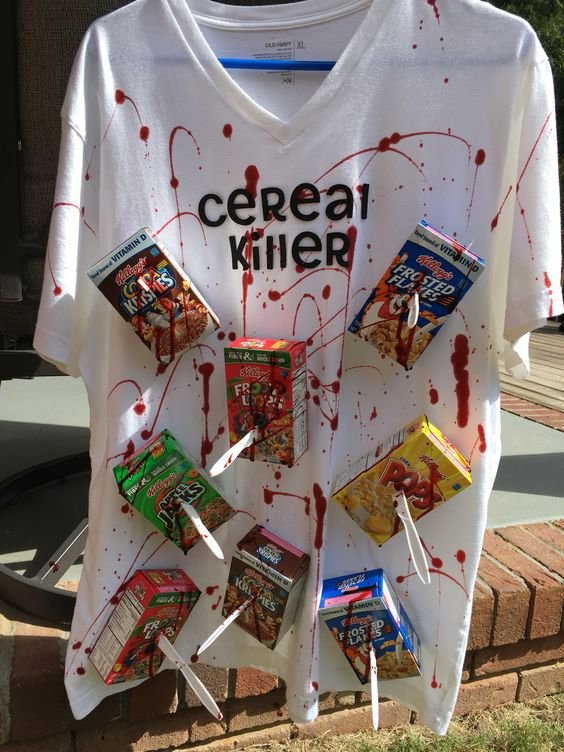 Spooky AND punny! It's the perfect Halloween costume! All you need is a t-shirt, fake blood or red paint, and some cereal or pictures of cereal or famous cereals. What's cool about this costume is that you can easily make it your own.
3

50 Shades of Gray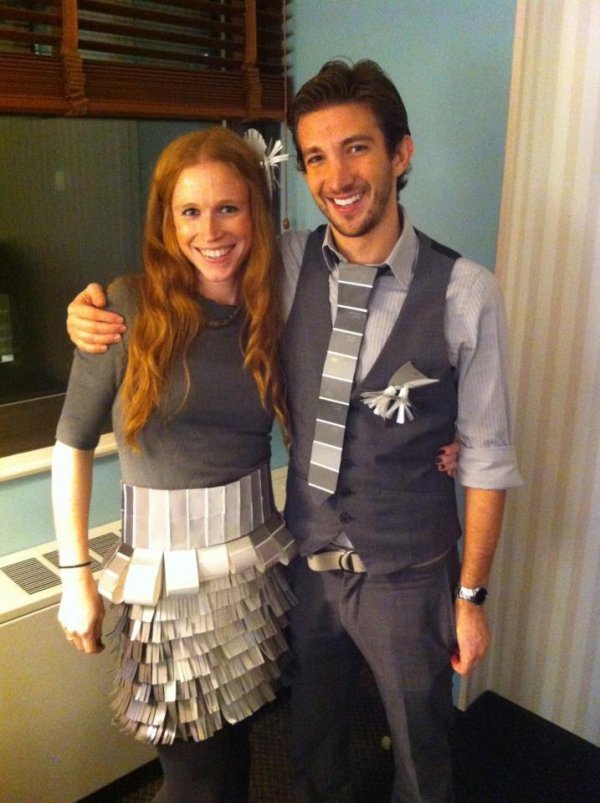 Another great pun costume. All you need is some paint swatches. You can easily get these from stores like Walmart, Home Depot, and Lowes.
---
4

A Pineapple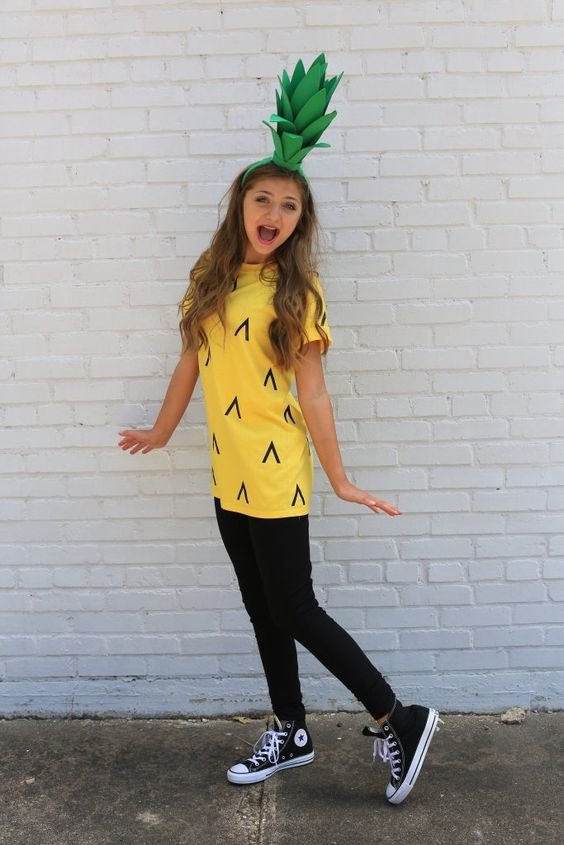 Okay, this costume is too cute and way easy to make! Yellow t-shirt, some black duct tape or paint make the body, and a headband, glue and cardboard and glue or green construction paper for the headpiece!
---
5

Wednesday Addams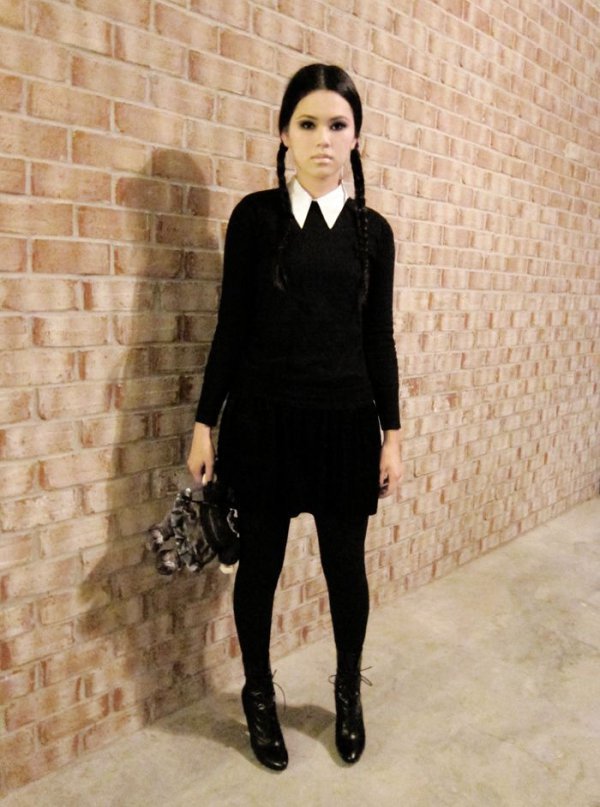 The original goth is super easy to replicate! Black dress, white collar, two braids, boom! You're an Addams.
---
6

A Unicorn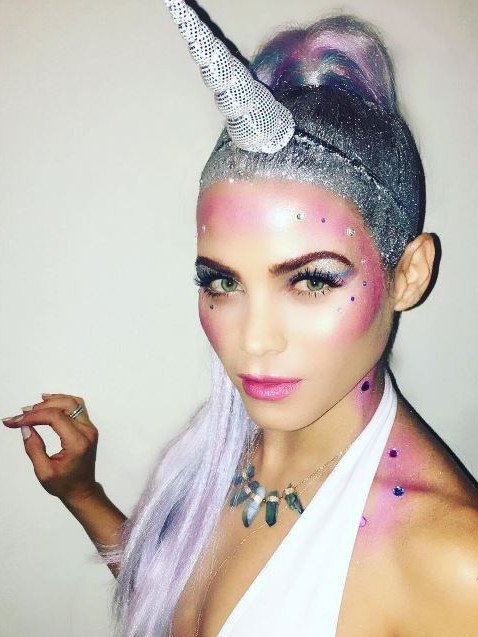 The perfect costume for the glam girl who loves to sparkle! All you need to do is make a horn!
---
7

A Bank Robber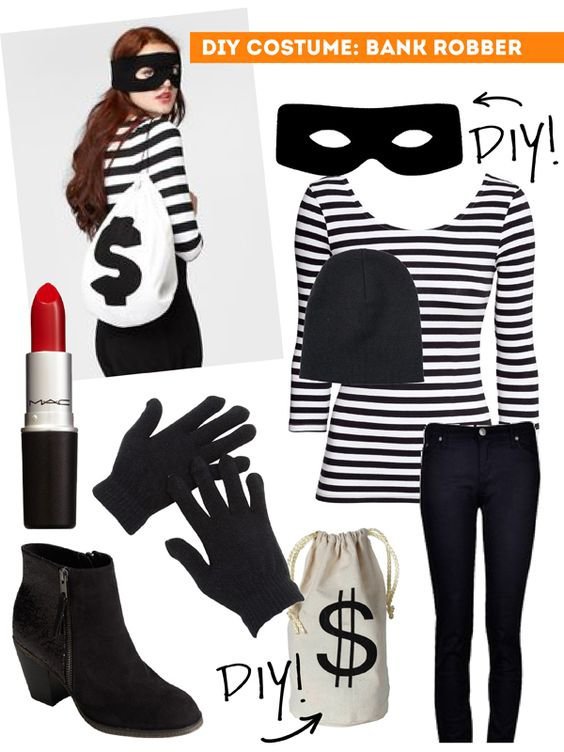 Like the Rosie the Riveter costume** this one is super easy! Made up almost completely of items you probably already own, and SO cute! Use a pillowcase as your sack and you're ready to be a bad guy…. Or girl.
---
8

A Bat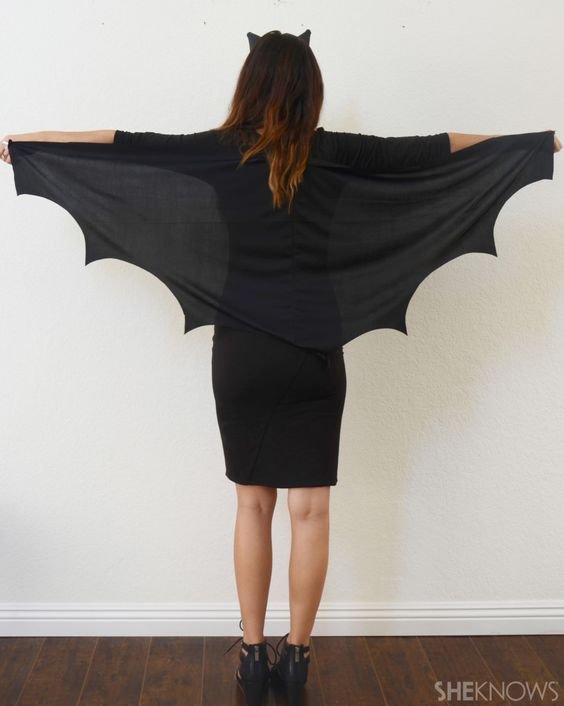 Super easy and spooky, you just need a black outfit, fabric, and cardboard or construction paper to make the ears!
---
9

Boo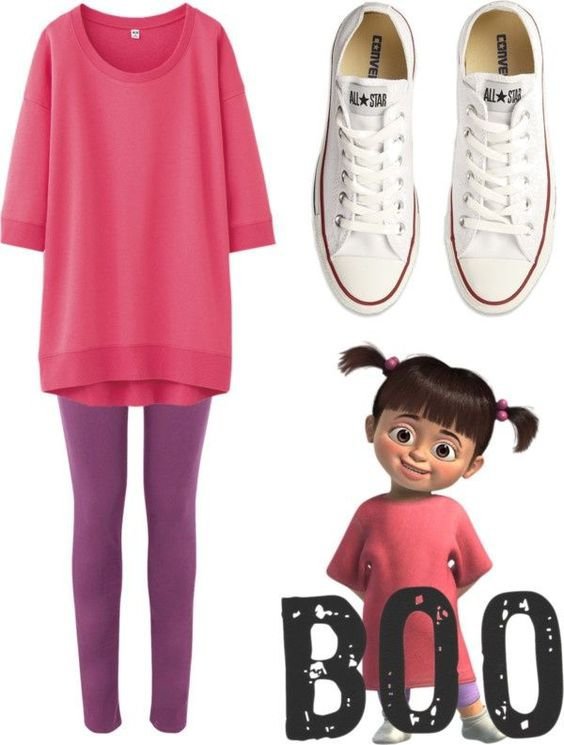 Who can resist the adorable pigtailed little girl from Pixar's "Monsters' Inc." Answer: Nobody! You just need a pink top (or dress), purple pants (or tights), and some adorable pigtails. Add a stuffed Sulley if you want to be extra.
---
10

A Tourist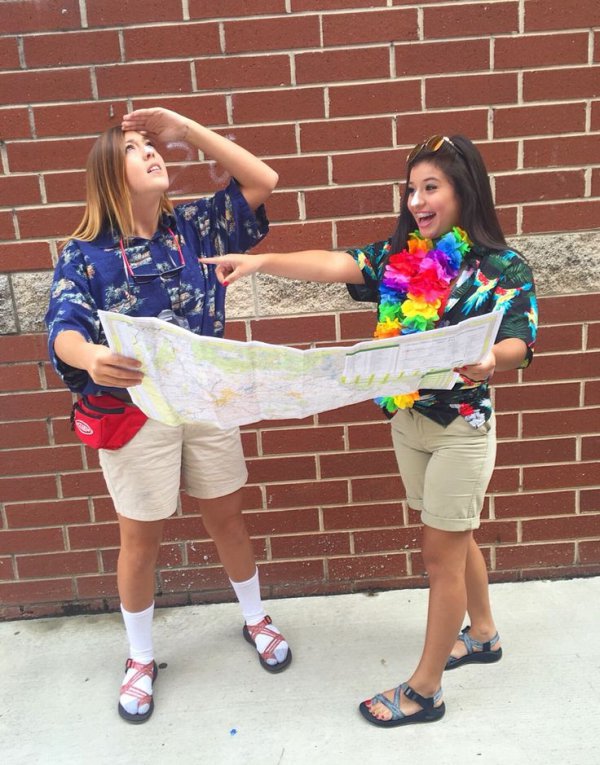 Dig out those old fanny packs and long white socks you thought were dead! If you have Crocs, wear them. With socks. Bucket hats or Hawaiian print shirts? Honey, they were created so you could dress up as a tourist this Halloween! Some funny accessories could be a map, sunscreen, big sunglasses, and a look of confusion.
---
11

Mary Poppins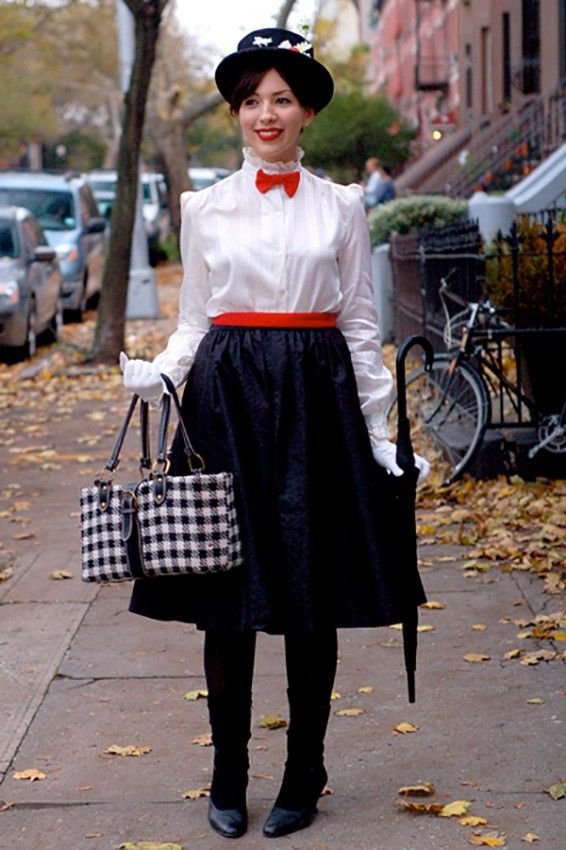 This costume is practically perfect! All you really need is a white button up blouse, and a nice black skirt. If you're able, add a red bow tie, an umbrella, black tights, a carpet bag, and/or a black hat with a flower in it.
---
12

A Scarecrow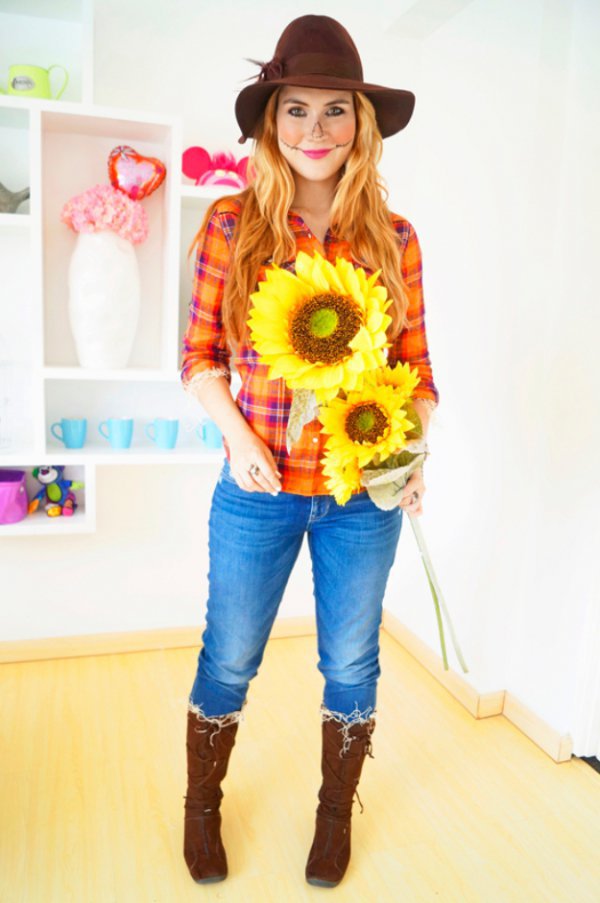 How cute is this seasonally appropriate costume? And it's super easy, too! (Maybe easier than the Rosie the Riveter costume I mentioned above) Jeans, boots, and a flannel are all you need. Add some makeup and a floppy hat if you want!
---
13

Snow White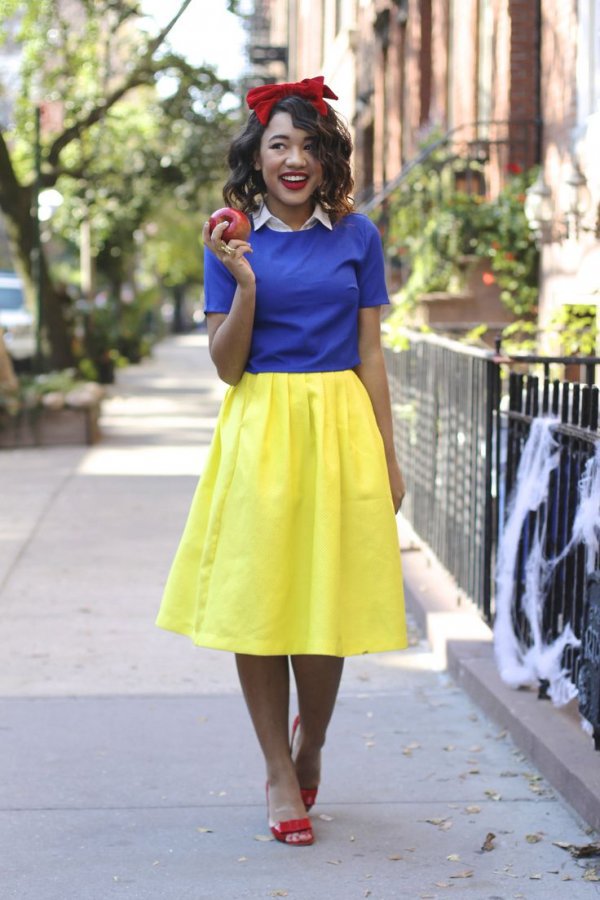 Mirror, Mirror, on the wall, you'll be the fairest one of all! Channel the princess we all know you really are and dress as the OG Disney Princess. A blue shirt, yellow skirt, and red hair bow complete the easy ensemble. For extra "oomph", carry around a shiny red apple. But don't bite into it. We all know that never bodes well.
---
14

Holly Golightly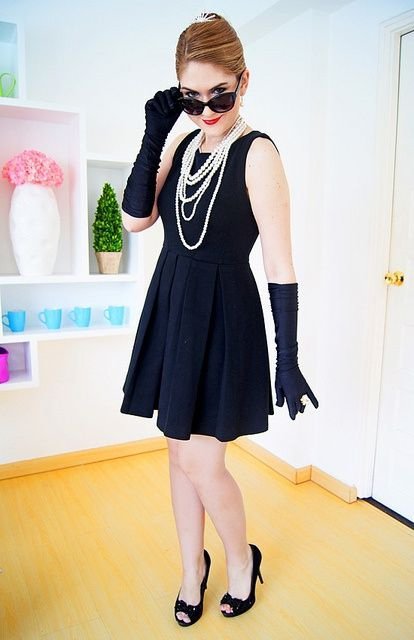 This is the classic Audrey Hepburn look. And not only is it classy and gorgeous as heck, it's easy too! Some costume pearls, a cigarette holder, black dress, black gloves, sunglasses, and small tiara will transform you into Audrey Hepburn's best known character.
---
15

Dora the Explorer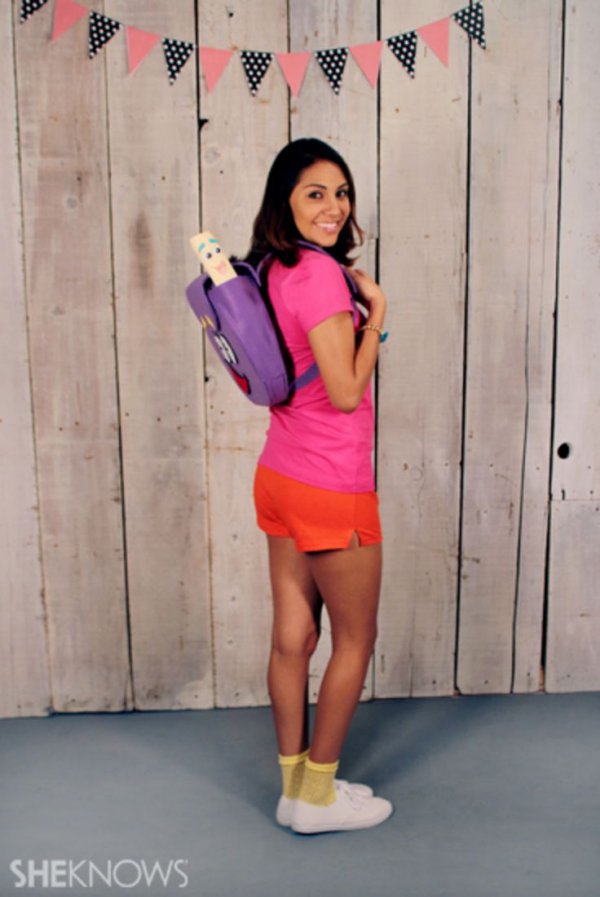 Where are we going? Trick or Treating! It is such a cute and easy costume. You just need a map, pink t-shirt, and orange shorts. Add a purple backpack, and before you know it, you'll be exploring!
---
16

A Bag of Jelly Beans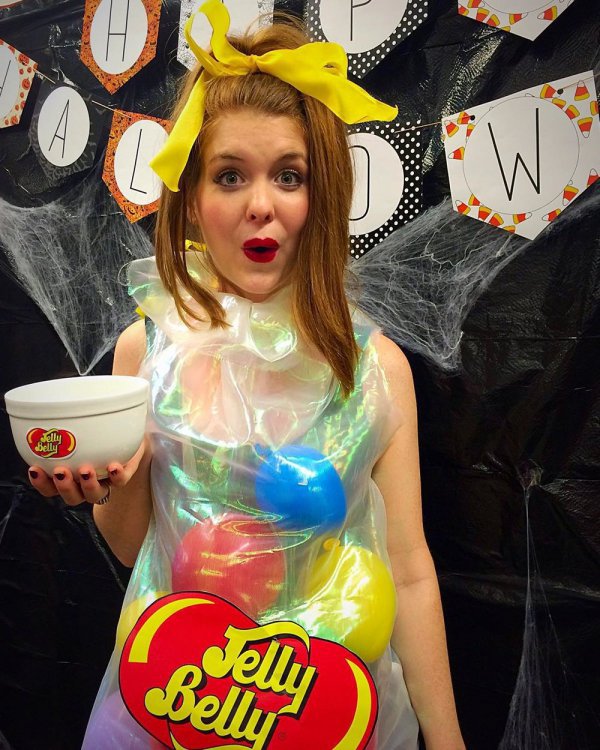 Easy, adorable, and unique? Count me in! For this costume, you just need some balloons and a way to attach them to yourself!
---
17

A Bucket of Popcorn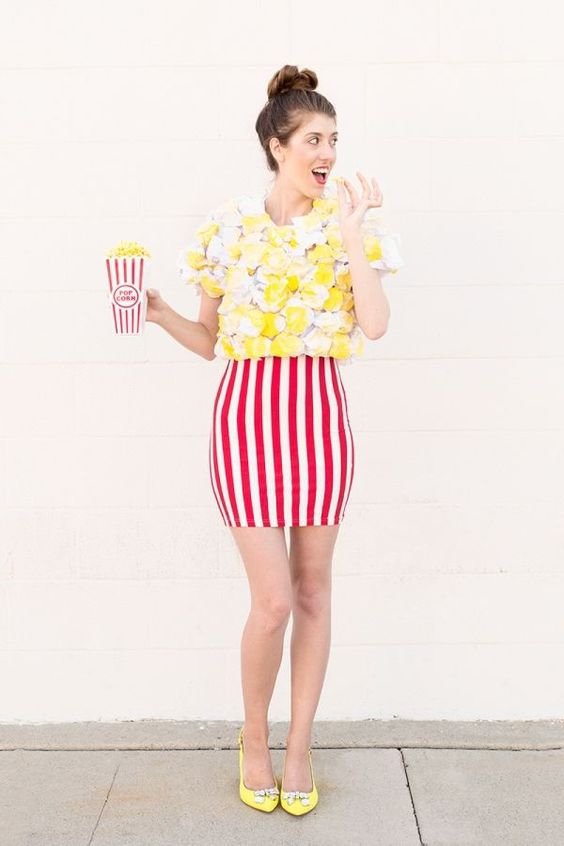 Dress up as everyone's favorite movie snack! You'll be irresistible.
Do you love the Rosie the Riveter costume or something more classic like the Boo from Monsters Inc? Are these inspiring you to dress up this year? Let me know in the comments!
More
---
Popular
Recent