Stepping into the glamorous and fascinating world of DIY pin-up fashion will reward you in many ways. Not only will your crafting and sewing skills improve, you get to become a proud owner of showstopping fashion pieces, too. Check out the following DIY retro fashion ideas for inspiration:
---
1

Retro Crocheted Headband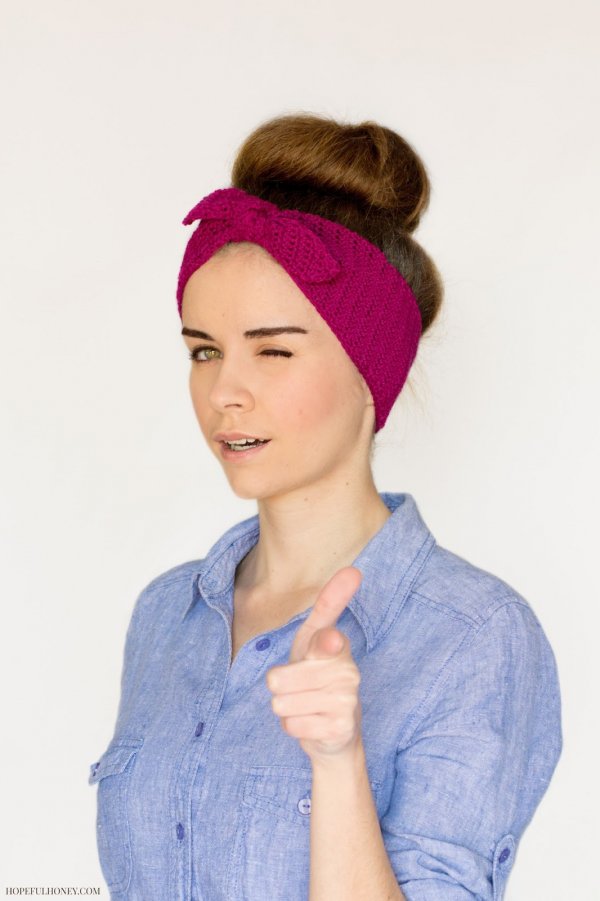 For our friends who love to crochet and are looking to add a dash of pin-up to their wardrobe, we give you this cute headband tutorial. This is a pretty simple pattern that you can accomplish in a short time. You can even do this during work or school breaks. Whip one up in red and black so that you'd look extra vavavoom in your DIY pin-up style.
Source: hopefulhoney.com
---
2

Victory Roll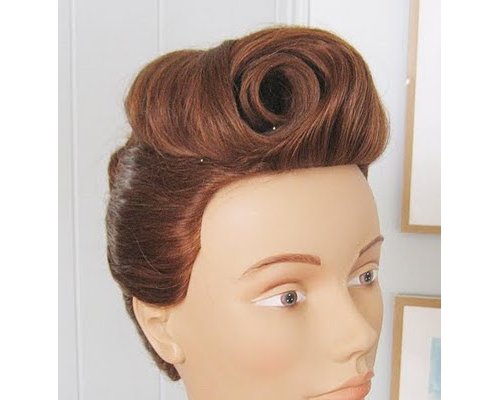 Here is a fun pin-up or retro DIY that would be perfect for those who like to play with different hairstyles. This one is called the victory roll. You can recreate this look by hand and spray but it might be easier to use a special tool. For nice rolls, you will want to get a Curl Easy Pro Brush. They come in several sizes for different roll volumes.
Source: sarah-sarahsmiles.blogspot.com
---
3

Rockabilly Neckties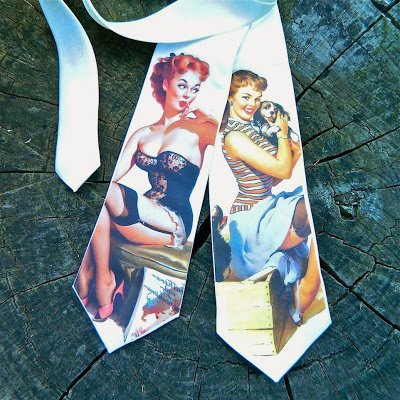 These cute neckties are perfect for those who want to rock the modern pin-up look, as opposed to the traditional style. Pair this necktie with black tight jeans and shirt and rock a retro hairstyle. Don't forget the red lipstick and pumps. This is a simple image transfer project that you can do on any plain necktie.
Source: markmontanoblogs.blogspot.com
---
4

Polka Dot Pencil Skirt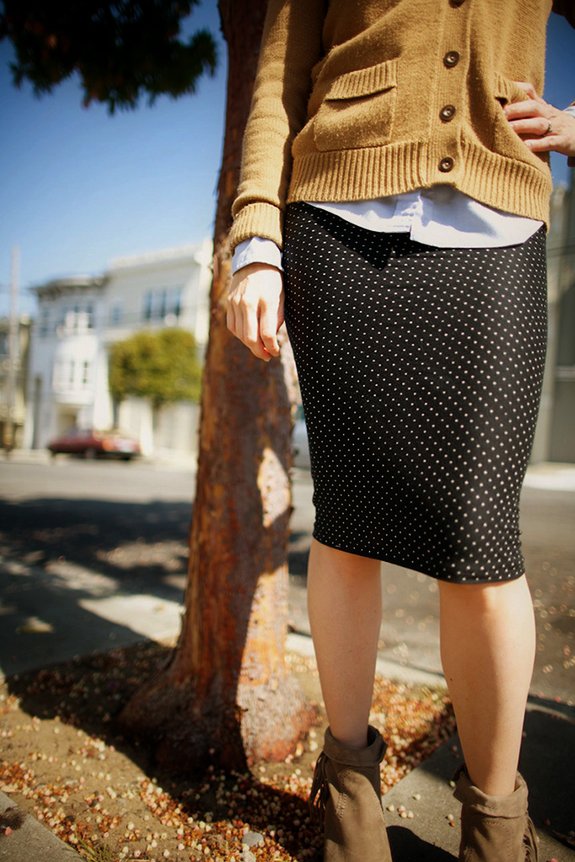 A pin-up style wardrobe look would not be complete without a fitted pencil skirt. And of course you need one (or two) in polka dot print. We mentioned fitted but this doesn't mean that your DIY pencil skirt be constricting. You make yours using knitted fabric, you will have a nice retro style skirt with a comfortable give. Pair this with a corset style top and vintage shoes for a nice date night look.
Source: sayyes.com
---
5

Rosie the Riveter Headband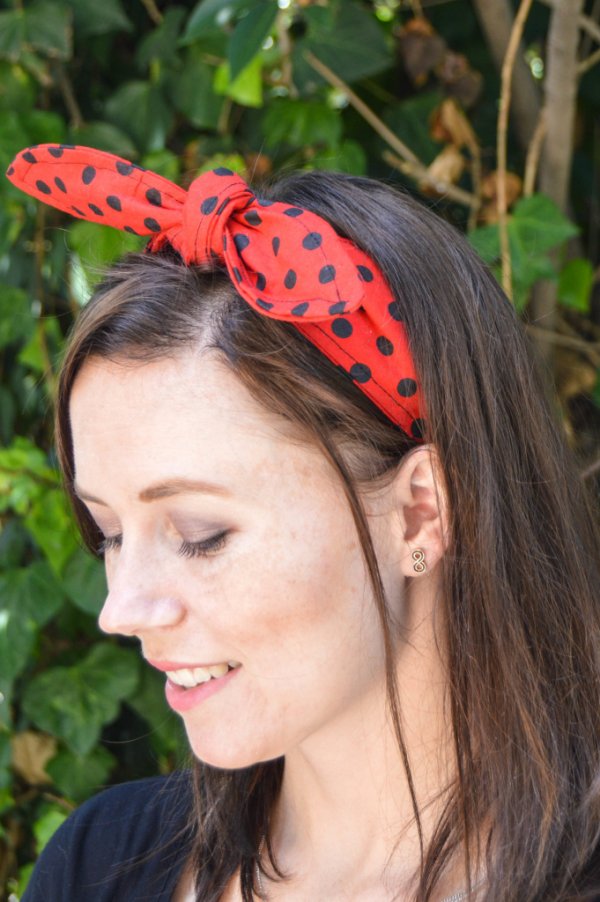 How about channeling Rosie the Riveter for your retro pin-up style? Rosie's headband comes with white dots but this black and red combo should work, too. This simple sewing fashion project requires only making a band with pointed tips. To wear, you tie the pointed tips to make them look like Rosie's headband. Easy and fun!
Source: revamperate.com
---
6

Full Skirt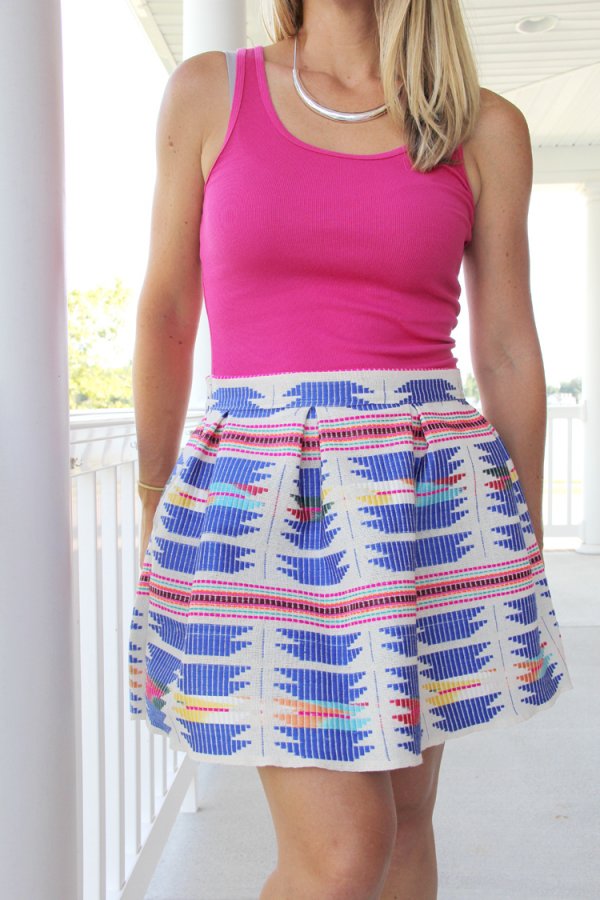 Another great addition to your pin-up wardrobe is the full skirt. Again, we suggest making these in polka dot pattern. Polka dot combos in strong contrast should be perfect; we love black and white, black and red, and red and white. Blue and white should be lovely, too, for a bit of a sailor vibe. You can make your skirt with pleats, as shown in the photo above or with a gathered waistline look for a fuller look.
Source: mesewcrazy.com
7

Tulle Skirt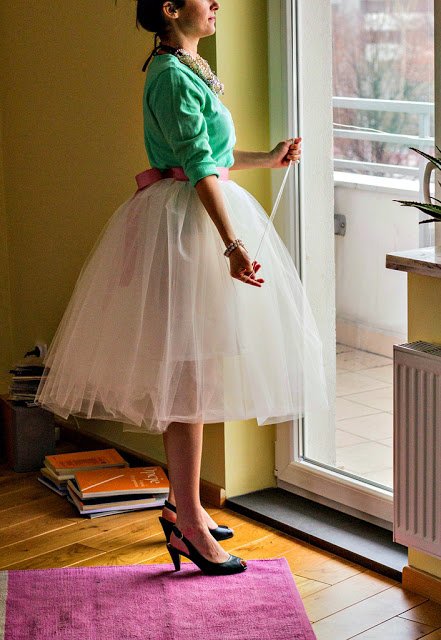 Apart from a polka dot full skirt, a nice pin-up wardrobe will need a tulle skirt, too. Tulle skirt, while made of delicate fabric, are actually quite easy to make. This will require only tulle outer fabric and plain silk or satin for the lining. You will also need elastic for the waistline. This particular tutorial comes with a ribbon waistline but you can skip that part.
Source: mariajustdoit.blogspot.com
How fabulous were these DIY pin-up fashion projects? I am itching to try the skirt ideas. How about you? Which of these will be your next craft project?
---
Comments
Popular
Related
Recent