DIY wrap bracelet are fantastic craft projects for the stylish. Not only are they easy to make, they come in many designs, too. Basically, there is a DIY wrap bracelet for just about any type of fashionista. Whether you prefer beaded accessories or you like to rock leather and metal, you will love the following DIY wrap bracelets. Enjoy and happy making!
---
1

Studded Belt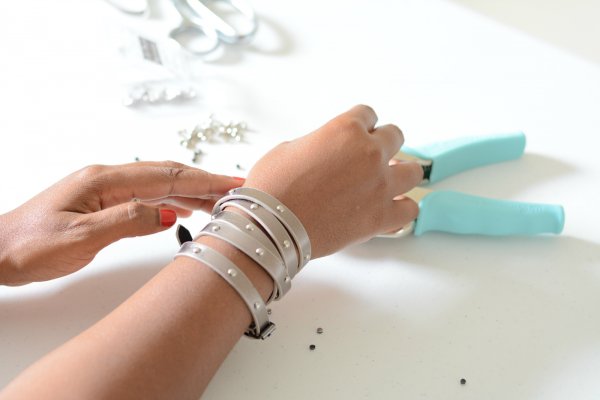 How pretty is this DIY wrap bracelet? This handmade wrist accessory is actually Givenchy-inspired. That's not the best part about this project, though. The best part is that this used to be a belt. Don't you just love DIY ideas that are both clever and stylish? Apart from the belt, this project also calls for paper fasteners or studs, and a leather puncher. Yes, you can still use the belt for keeping your pants up even after giving it the studs treatment.
Source: thriftanistainthecity.com
---
2

Leather and Arrow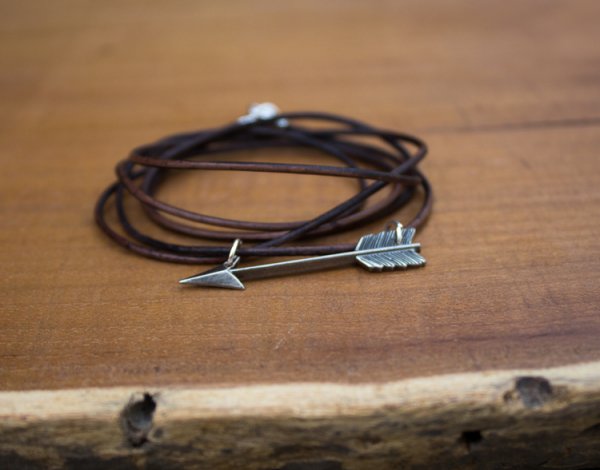 That is one gorgeous DIY wrap style bracelet. You simply cannot go wrong when you combine dark leather cord and silver charms with vintage finish. If your arrow charms don't come with holes, you can drill a couple using a 2-hole metal punch. The 1/16" size should be perfect for a jump ring to go through. To assemble the rest of your bracelet, you will need end clasps, flat nose pliers, and E6000 glue.
Source: ialwayspickthethimble.com
3

Beaded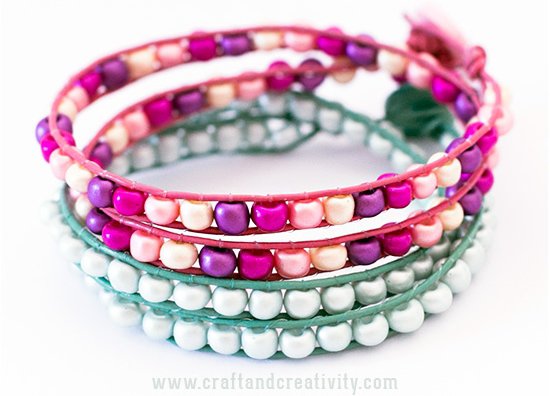 Look at these lovely colors! The tutorial below shows us how to make a wrap style bracelet using only the violet and peach tone beads. But you can go ahead and make yours a lot longer and include the light blue beads as well. If you're feeling extra adventurous, you can even arrange the beads from light to dark.
Source: craftandcreativity.com
---
4

Ribbon Wrap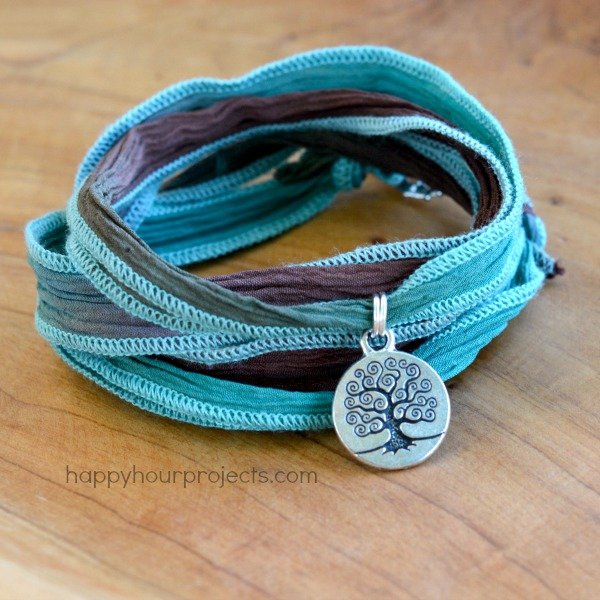 I am loving the colors of this ribbon. The edge stitching is quite nice, too. This DIY project is very easy and can be assembled by simply knotting the ends of the ribbon to the toggle clasp set. I think the "hard" part here is choosing what ribbon and charms to use for your fun DIY accessory.
Source: happyhourprojects.com
---
5

Simple Leather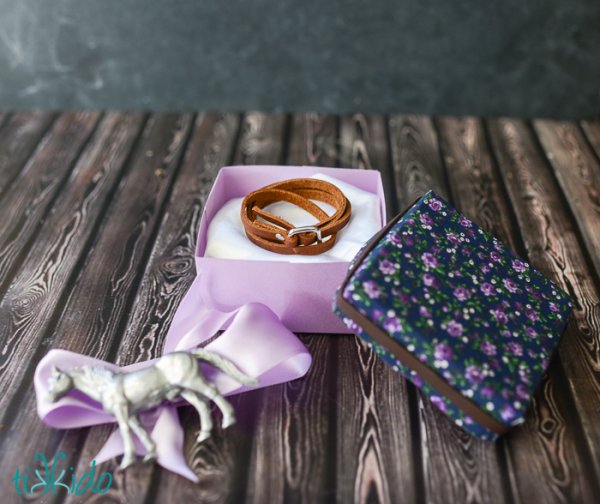 How beautiful! This is my favorite from this list of DIY wrap bracelets. If this calls out to your crafty side, too, I suggest making one in every leather color available. You don't have to purchase large pieces of leather for this project. Leather lacing should be perfect. You will also need a slide buckle, a leather punch, a rivet and setting tool, scissors, and mallet or hammer.
Source: tikkido.com
---
6

Tassel and Chain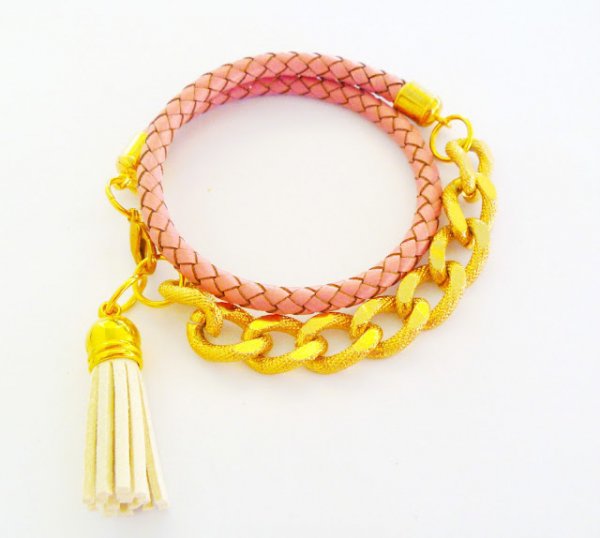 Pink and gold always look fresh and classy. And if you add a tassel to the mix, you get a side of flirty, too. For this DIY wrap bracelet, a braided cord and chunky chain are needed for the band. End caps for the cord, jump rings, and a lobster lock are also essential. Make sure that they have the same finish as your chunky chain.
Source: happygirlycrafty.blogspot.gr
---
7

Stamped Metal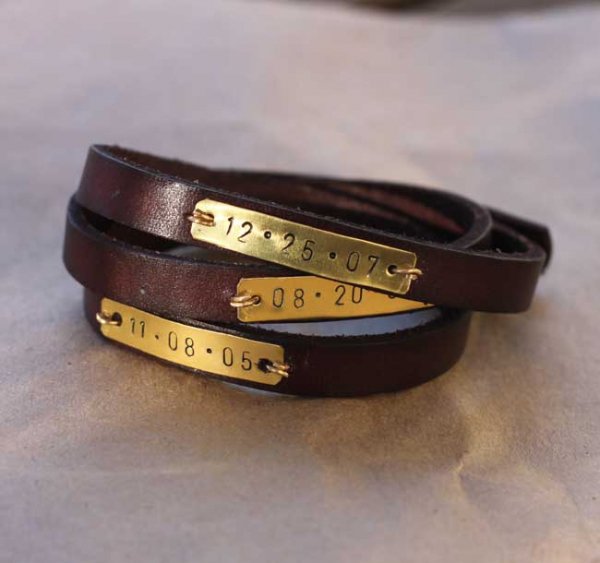 This would make for a cute anniversary gift. Only wire, leather, and metal stamping sheets are needed for this project. As for tools, you will need to take out your metal stamping set, metal hole punch, wire cutters, hammer, and metal cutter. If you want to darken the numbers after stamping, simply rub black Sharpie all over them. Then remove the excess ink using alcohol-soaked cotton.
Source: sometimes-homemade.com
My heart's going aflutter over the leather DIY wrap bracelets. How about you? Which of these do you love?
---
Comments
Popular
Related
Recent