Pottery Barn is a haven of gorgeous furniture and home pieces. Unfortunately, their items can be quite pricey. However, with a little motivation, paint, glue, and some DIY inspiration, you can recreate some of their items for a fraction of the cost. Let's start with the easier ideas:
---
1

Seashell Wreath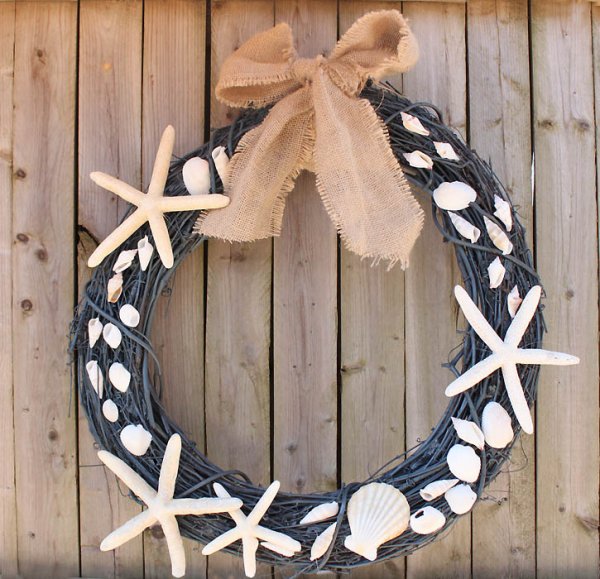 What a lovely DIY for adding a touch of beach-y beauty to your home. To make something similar, you will be needing a grapevine wreath, a variety of shells, burlap, and industrial glue. Basically, this project involves gluing the shells onto the grapevine and adding a burlap bow to the top. Let dry and hang.
Source: gina-michele.com
---
2

Rope Tray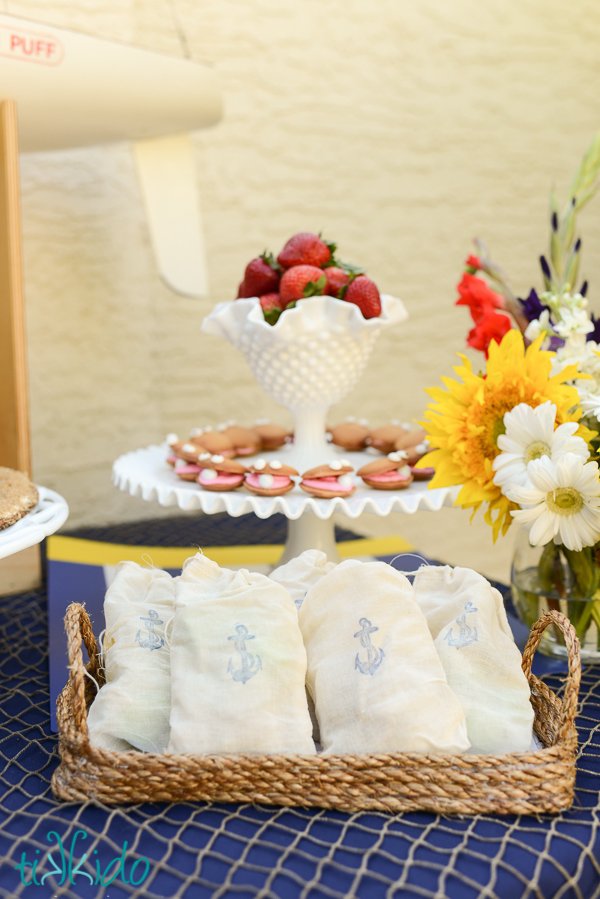 The Pottery Barn version of this rustic serving tray is somewhat pricey. Why spend so much when you can make something like it for only several dollars? If you already have the rope and foam board, you could make this tray without spending a single dime.
Source: tikkido.com
---
3

Cutting Board Pedestal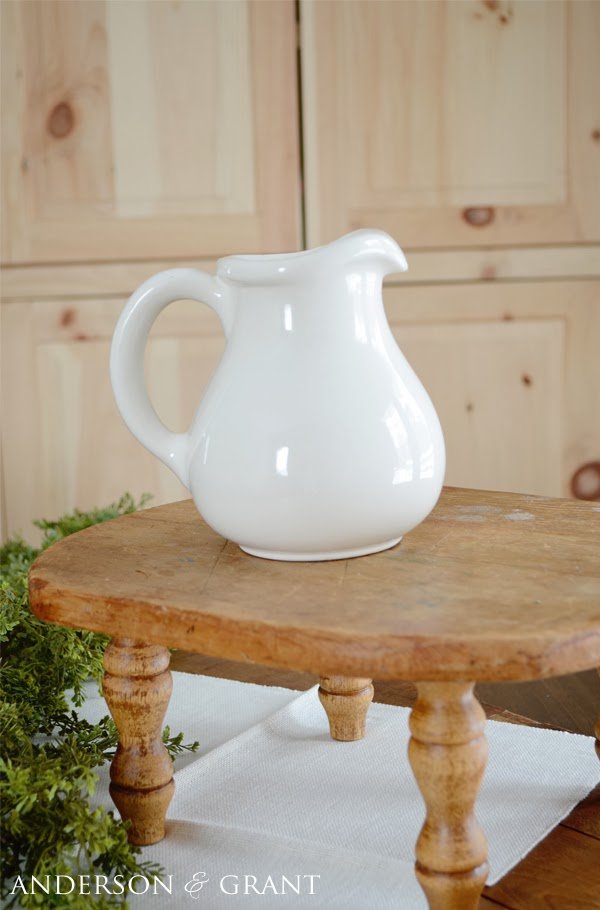 Isn't this wonderfully rustic and chic? And would you believe it is made of a cutting board and decorative wooden legs. You can get the legs from any hardware. If you get some with a finished wood stained look, you will want to sand them off a bit so that they'd match your worn cutting board. Attach the legs to the bottom of the cutting board and then finish off with a layer of your favorite stain. This pedestal will be great for displaying drinks or maybe even a cake at a party.
Source: andersonandgrant.com
---
4

Easter Flag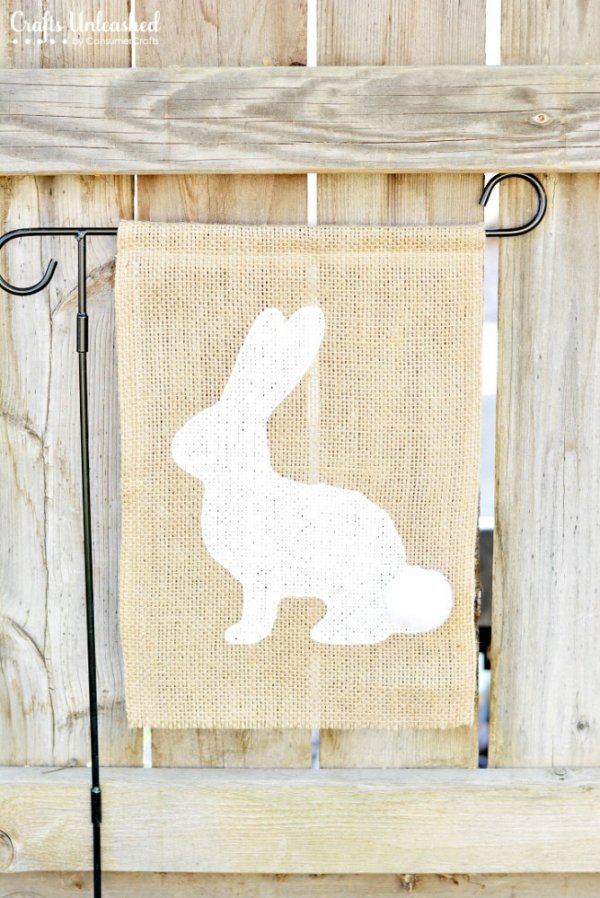 Sure Easter is still many months away but this Pottery Barn-inspired DIY idea can be recreated to fit any holiday. It can be an all-year yard décor, too. Just substitute the bunny stencils with other cutesy shapes, such as hearts, stars, and smiley faces. To make this, you simply stencil the bunny shape onto your burlap flag and then hang. You can use rope or something similar to the metal pole pictured above.
Source: blog.consumercrafts.com
---
5

Wooden Stars

Doesn't this look beautiful? I love the rustic style and the dark wood stain. The Pottery Barn version will set you back more than a hundred dollars. But with a few scraps of wood, you can make yours for a small fraction of the price. You can make several of these and hang for a unique wall décor. The narrow ledges can be used for displaying knick-knacks, too.

Source: rogueengineer.com
---
6

File Cabinet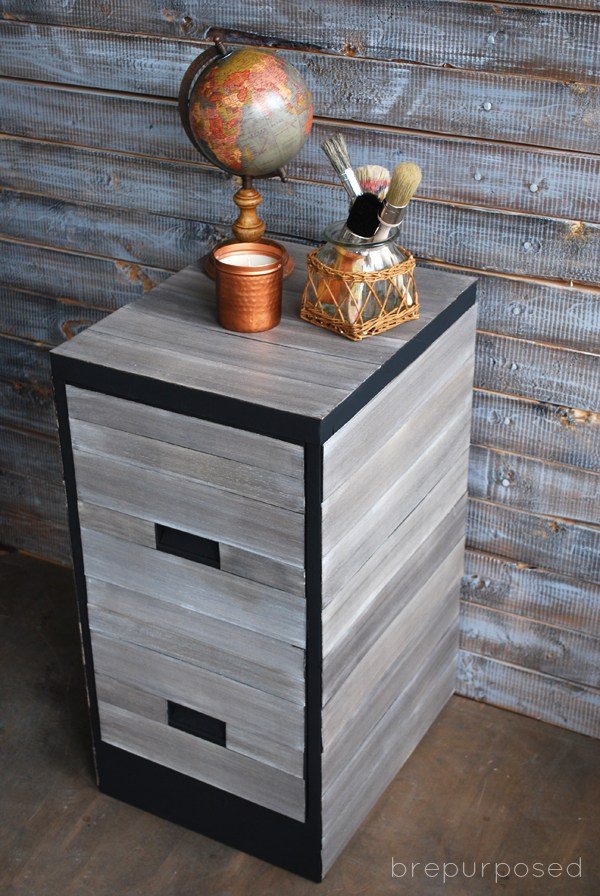 The Pottery Barn version of this lovely cabinet is priced at almost $600. Yep, it's ridiculous. For those who really want a file cabinet or set of drawers with this look, you can DIY yours for less than $50. All you need are slats of balsa wood stained in any shade you like. Attach the wood pieces to an old file cabinet using industrial glue.
Source: brepurposed.com
---
7

Linen Pin Board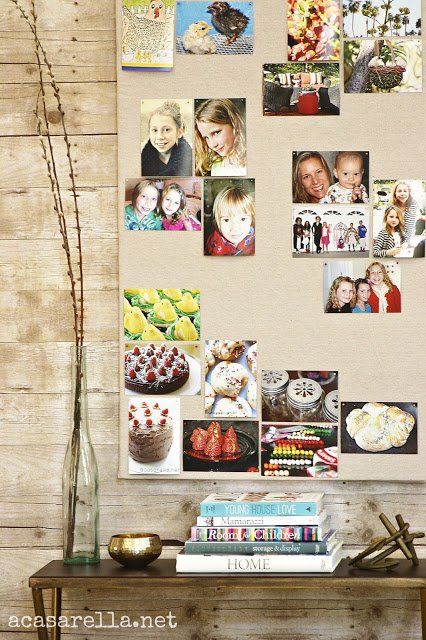 Got lots of photographs that you want to display in your home? If you're feeling up to some DIY adventure, this fun Pottery Barn-inspired project should be perfect. You will need foam board insulation, canvas drop cloth, and staple wire. You simply wrap the foam board with the drop cloth nice and tight. Once that's done, tack your photos and enjoy your simple craft project.
Source: acasarella.net
Told you they're easy. If you don't have a lot of time, leave the furniture ideas for the summer or a long weekend. Happy crafting!
More
Comments
Popular
Recent