The Force Awakens has been shown the world all over and we have seen the damage that the Starkiller Base can do. The Death Star, however, will always have our heart. And because of that, we are always on the lookout for crafty Death Star DIY projects. The following are some of the best we've found.
---
1

Concrete Death Star Planters and Candle Mold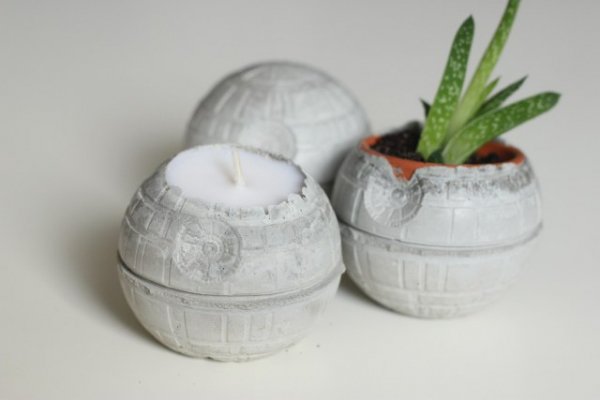 How cute! This Death Star DIY will require the use of special molds. Death Star ice molds are available online. You will need them to shape and create your fun Star Wars-themed planters or candle holders. As for the concrete, you can get a pre-mixed bag from any hardware. They come in small bags for projects like these.
Source: arfotografie.wordpress.com
---
2

Death Star Paper Lantern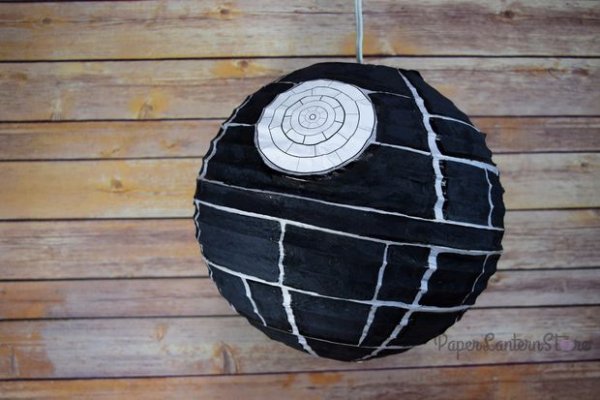 Here we have an easy Death Star DIY. It is basically a draw and fill project that you can do using a paper lantern and black marker. You outline the sections of the Death Star and then fill in with your marker. Let dry and enjoy the effect with your lantern all lit up.
Source: instructables.com
3

Death Star LED Art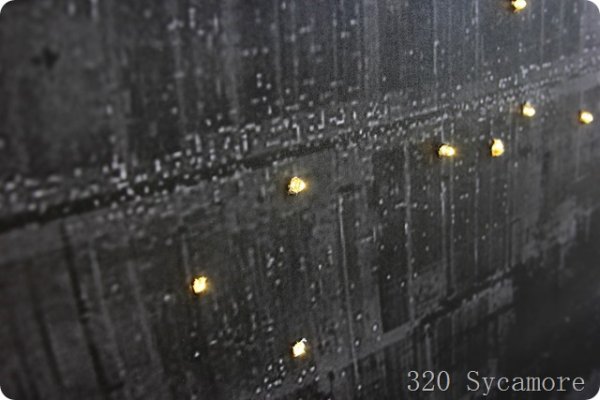 There is a big name home brand that sells an LED Death Star wall art. It costs several hundred dollars, though. But why buy when you can DIY? If you go the DIY route, you will be spending only about $15. You get to dictate many elements of your Death Star project, too, such as the size, number of lights, and others.
Source: 320sycamoreblog.com
---
4

Death Star Disco Ball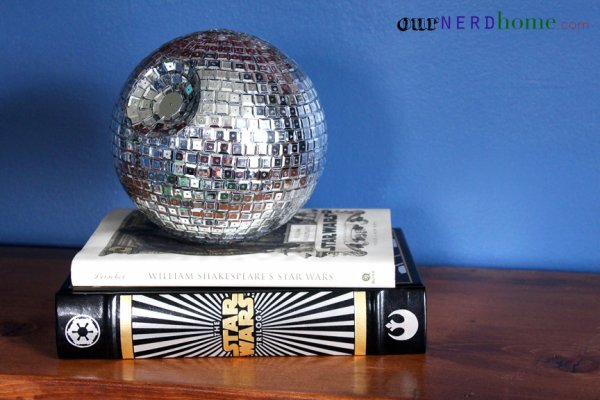 Death Star and disco are words that you probably shouldn't use in the same sentence, especially within Darth Vader's hearing. However, since it's a crime to deny yourself a sparkly and crafty time, we give you this fun Star Wars project. This requires only a round Styrofoam ball, gray spray paint, square sequins, and white glue.
Source: ournerdhome.com
---
5

Death Star Ring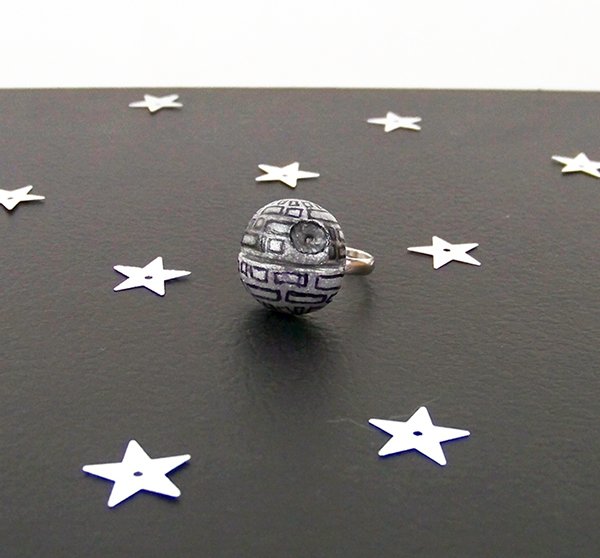 This is a nice DIY project for the Star Wars fan who also happens to be a fashionista. To make your own Death Star ring, you will need polymer clay in silver, polymer clay glue, black marker, Mod Podge, and an X-Acto knife. You will also need a ring base and an oven for baking your ring.
Source: dreamalittlebigger.com
---
6

Death Star Wall Clock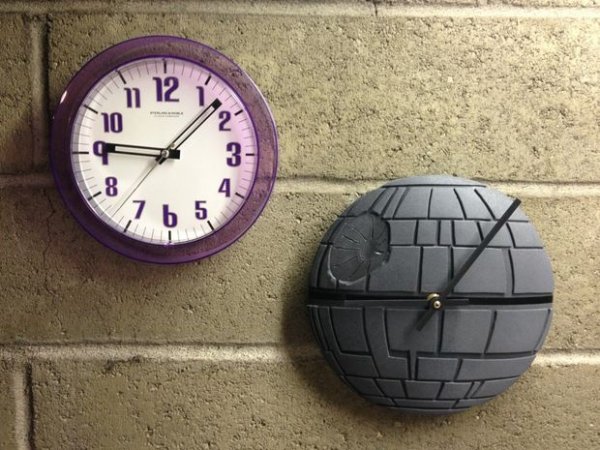 From accessories, we give you this easy and fun DIY Death Star home décor. This also happens to be a recycling idea. The base used for this wall clock was a frisbee. Styrofoam sheets were then cut and glued to the frisbee to represent the Death Star sections. After some spray painting, the clock mechanism was added. Cool, right?
Source: instructables.com
---
7

Death Star Pinata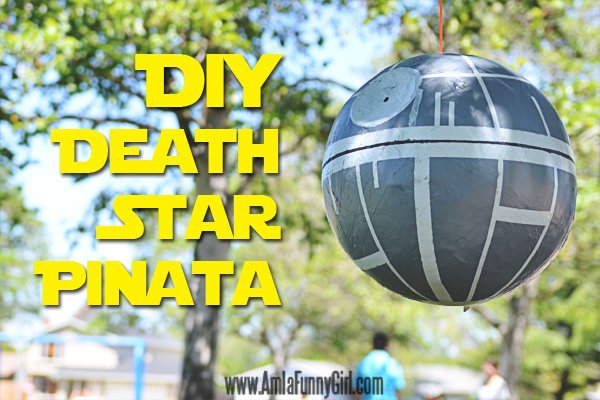 Organizing a Star Wars party? It won't be complete without a Death Star pinata, as you already know. If you have no idea how to go about making one, we give you this super fun and easy tutorial. This requires making a paper mache ball and adding details using paint. For hitting the pinata, we recommend using a DIY light saber made of wood.
Source: amiafunnygirl.com
Although you will be crafting the Empire's good-for-nothing space station, we leave you with these words: May the Force be with you. You will need it for an outstanding crafting time.
---
Popular
Related
Recent