Looking to make something cute over the weekend? We suggest that you try your hand at making baby clothes. Even if there is no little human in your family, you can always give the baby clothes you make to friends and other relatives. You can even sell them online, if you like. Check out the following DIY baby clothes and have fun sewing!
---
1

Onesie Bubble Dress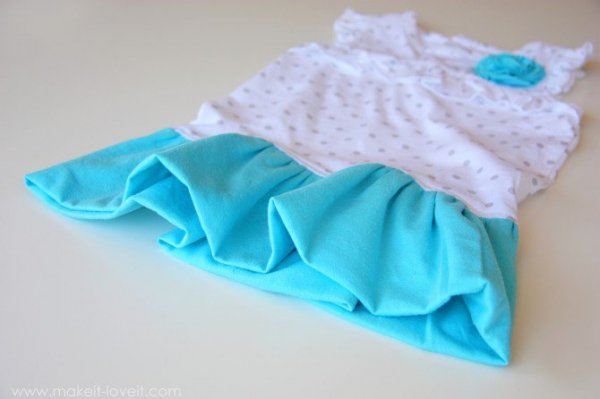 This is a pretty baby item that you can make using an old onesie. Recycling is highly recommended for crafty ladies with babies. And this pretty little project is one sewing idea that you shouldn't pass up. This involves attaching a bubble skirt part to the bottom of a onesie. The bottom area of this onesie-turned-dress was removed but you can leave it on as well if you're going for the faux skirt look.
Source: makeit-loveit.com
---
2

Footed Pajamas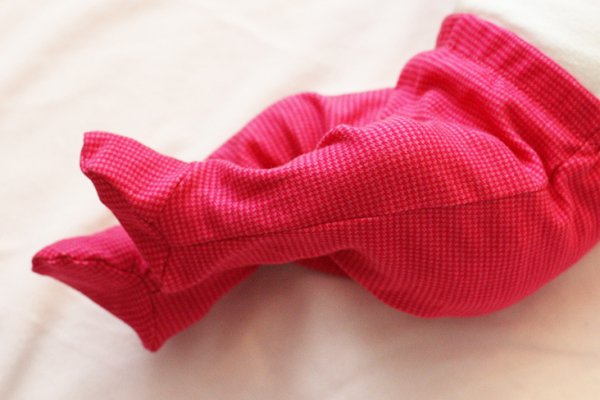 OMG, baby feet are the cutest! And when clad in footed pajamas, the adorable factor is multiplied by a thousand. If you agree, you will want to make at least five of these DIY baby footed pajamas. These are easy to make. One pair will set you back only half a yard of knitted fabric. Aside from the fabric, this pattern also calls for elastic for the waistline.
Source: sewmuchado.com
3

Shorts and Pajamas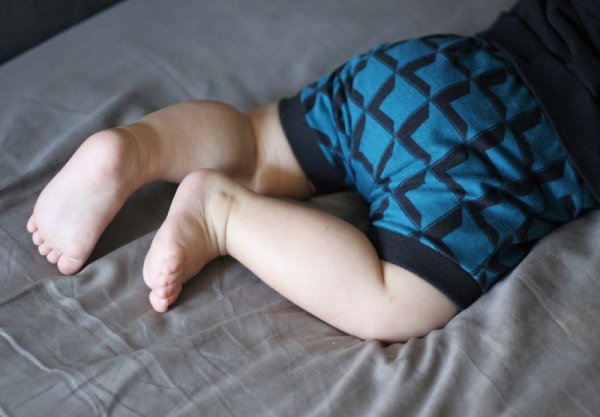 Here we have another DIY sewing tutorial for baby bottoms. Just like the previous sewing project, this calls for half a yard of knit fabric. You can also get ribbing for the cuffs of either the shorts of pants. However, using the same knitted fabric for this accent will work, too. As for tools, a serger will work best with this sewing project.
Source: smallfriendly.com
---
4

Heart Knee Patches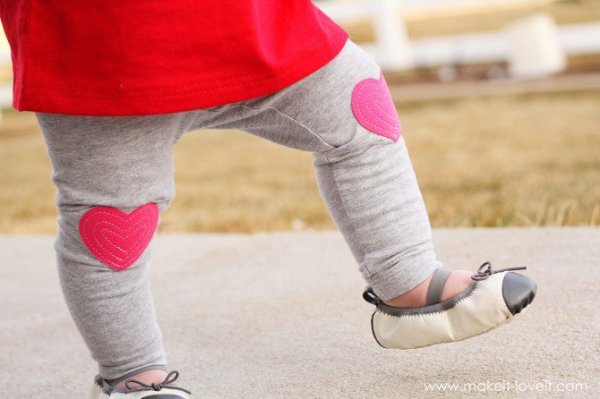 How cute! This is a DIY sewing project for babies but I am tempted to copy it for some of my leggings. To give your little girl's old pair of leggings a whimsical makeover, you will need only scrap knitted fabric and fusible interfacing. If you're not keen on the heart design, you can also try this fun sewing project using other shapes. Won't animal faces be super cute?
Source: makeit-loveit.com
---
5

Gold Button Bloomers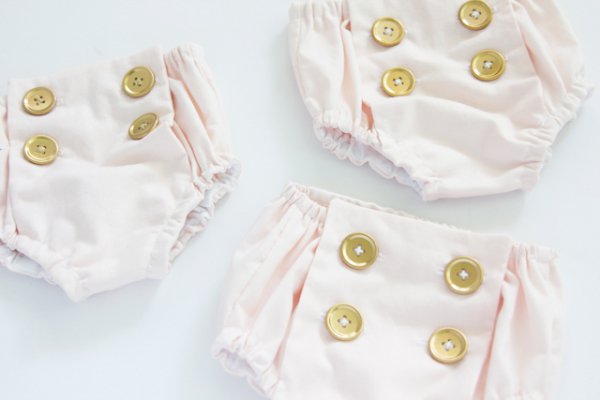 These are insanely darling. These bloomers are made of cotton fabric. You can also use the knit type for some stretch. These bloomers come with elasticized cuffs and waistline and a flap with adorable big buttons. Gold is highly recommended for a nice dressy look.
Source: seekatesew.com
---
6

Tiered Ruffle Dress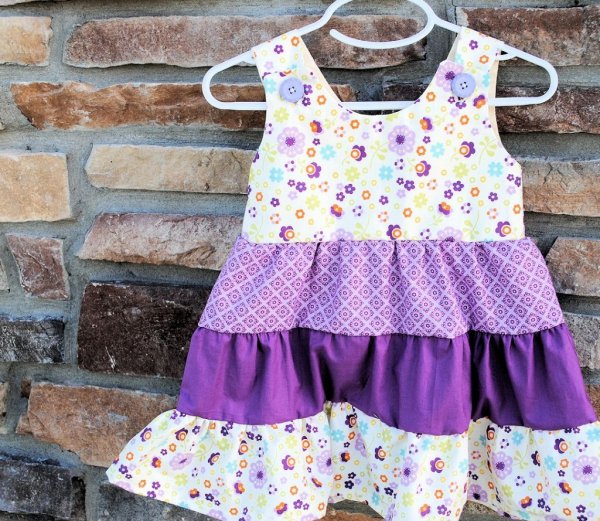 From bottom pieces, we move to cute dresses for the little ladies in your life. On top of the cuteness factor, this particular baby dress project is fantastic for making a dent in your fabric scrap stash. This pattern is also a great jump-off for making adorable ruffled and tiered skirts for girls.
Source: crazylittleprojects.com
---
7

Paper Bag Dress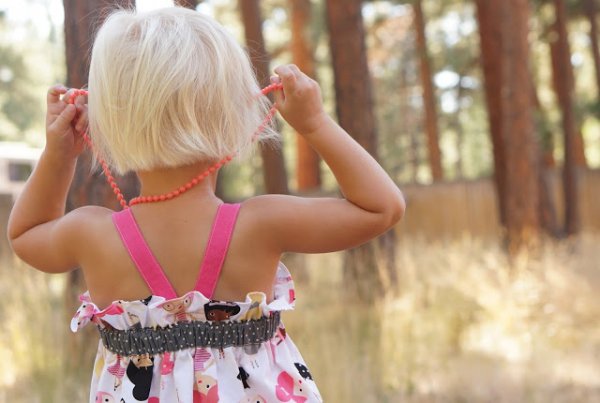 Oh, this is absolutely beautiful. And it's easy to do, too. In fact, this will be a perfect project for a beginner. This is basically a tube-like pattern with a casing by the upper section for the elastic and simple straps. You can even refashion this look for an adult version using stretchy knit fabric.
Source: cailamade.com
---
8

Vest Onesie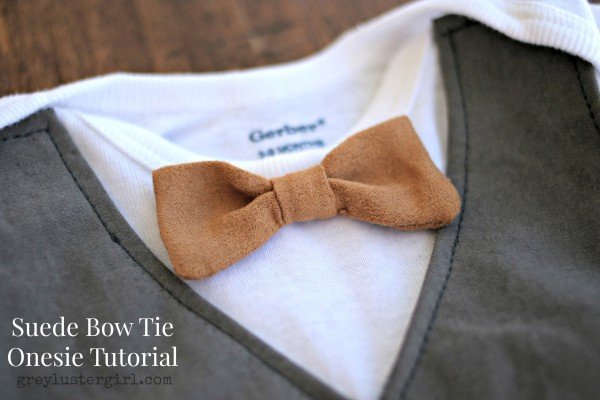 Want your little man to look dapper while out in the town? Whip up this faux vest onesie using scrap fabric and a small amount of suede. The faux vest part here can be made using any old piece of clothing, such as a shirt or a pair of pants. Anything in a nice suit-like material should look lovely. As for the bow tie, you can go strictly formal with plain suede or use fabric in fun prints and colors.
Source: greylustergirl.com
Weren't these DIY baby clothes adorable? I love that they're the perfect little projects for making use of scrap fabrics, too. I cannot wait to tackle the dress ideas.
---
Comments
Popular
Related
Recent