We take a break from DIY Halloween ideas and focus on cold weather crafts, specifically, DIY Hoodie Craft Projects. We have hoodie DIYs here for all types of sewing skill levels. Some are fairly simple to do while others are a little bit challenging. Some of these hoodie sewing projects also involve creating the bodice while there are several that will give you adorable scarf types only. Let's check them out!
---
1

Hooded Tube Scarf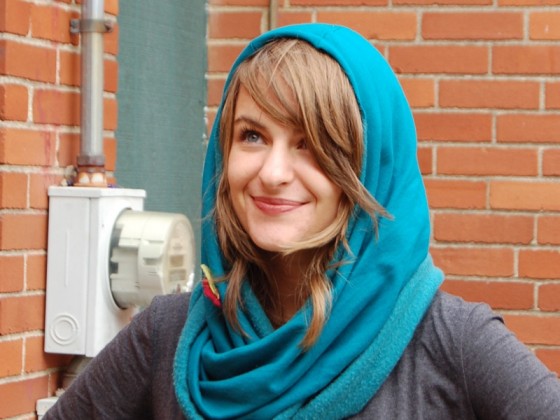 This is one of the hoodie DIYs I was talking about that will not require sewing a bodice. To make this fabulously chic scarf hoodie, you will need stretch knit fabric in any color that you like. You will also need a pre-made hood as pattern.
---
2

Oversized Hoodie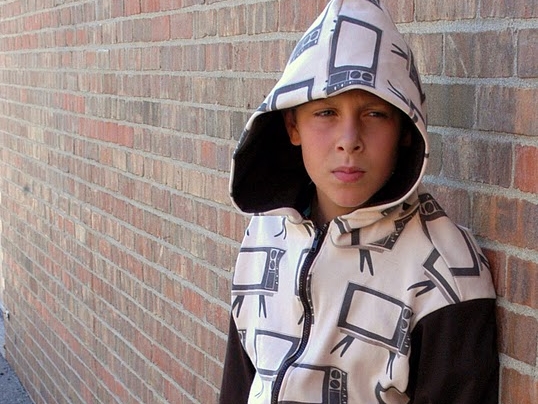 Here is a hoodie DIY tutorial perfect for keeping the boys in your life warm these coming months. The pattern after the link is perfect for a big kid or for anyone who is a size 12. To make this hoodie, you will need knit fabric, separating zipper, matching thread, and of course, a sewing machine. For beginners, this is not as daunting as it looks, I promise.
3

Kimono Jacket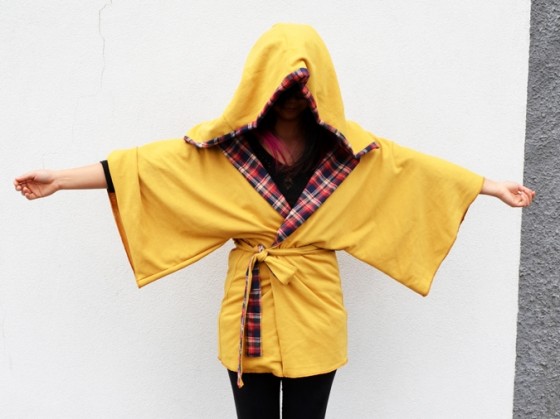 This is probably my favorite from this list of** hoodie sewing projects**. Not only is this kimono style hoodie jacket stylish, it looks like it's easy to sew, too. Kimonos, in general, are fairly simple to sew because they don't involve separate pieces for the sleeves. With a trusty serger, you can make this hooded jacket in one afternoon.
---
4

Scoodie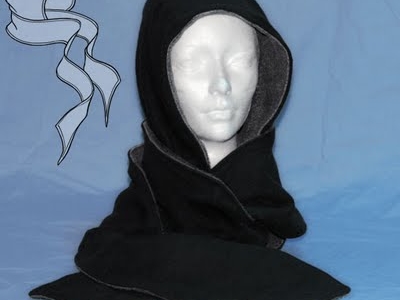 Here is another scarf+hoodie tutorial for your fall fashion consideration. Unlike the first DIY I posted here, this one doesn't come with a tube-like bottom. Instead, it has a base that you can tie around your neck like a normal scarf. Methinks this would look ultra chic if made in trendy fall colors, such as burgundy or titanium gray.
---
5

Tunic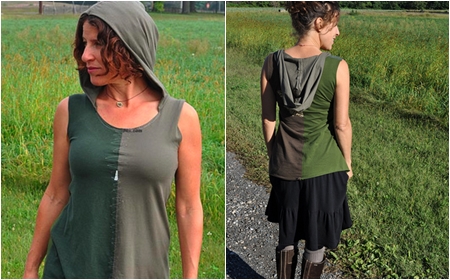 This may not look like a sewing project for cold weather but it looks perfect for layering. I also had to include this DIY here because it's a wonderful way to reuse old shirts. Check out the tutorial on Sew, Mama, Sew for the step-by-step guide.
---
6

Pointed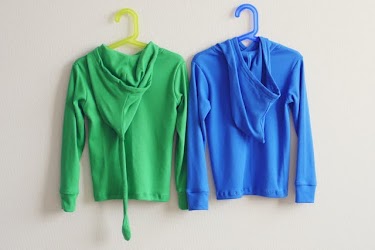 How cute! Not only will these** DIY hoodies** keep your favorite kid warm, they will also fuel his or her imagination. I bet a sweater with a pointed hoodie like this will make them think that they are dwarves or other magical creatures straight out of a fairy tale.
---
7

Kitty Hood Scarf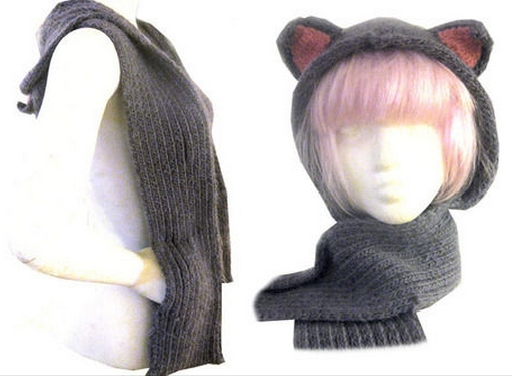 Here we have another scarf hoodie tutorial. This particular DIY, however, calls for crocheting. A few things to love about this hoodie: it has kitty ears, it will keep you warm, it has pockets! For those who don't know how to crochet, sewing a similar scarf hoodie using knit fabric is the ticket.
---
8

Fleece Wrap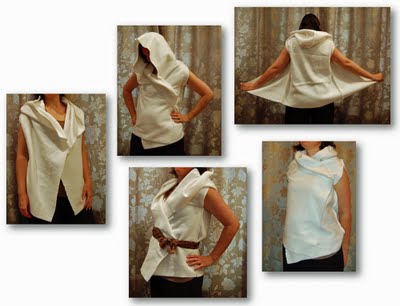 This is another DIY hoodie sewing project that will be perfect for layering. I like this because it also opens a lot of styling possibilities. It looks like it will look chic with an obi-style belt, right?
I will be making another DIY list on ways that you can refashion or customize hoodies. For now, I hope you enjoyed these DIY hoodie craft projects.
More
---
Popular
Recent