Hot Air Balloon Craft Projects are always oh-so-cute. Whether you want to add whimsical details to a party or you want to make a gift for a baby, these hot air balloon DIYs got you covered. I am neither planning a party nor do I know a baby who could use a new mobile, but trust me when I say that I am making one of these adorable hot air balloon crafts. I hope you enjoy these!
Table of contents:
1

Felt Mobile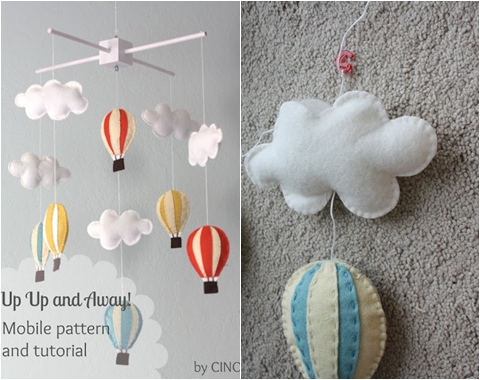 How cute! I have been wanting to make a felt mobile for a long time and I think this DIY hot air balloon idea is just the right pattern for me. Not only have I gotten inspiration for the design from this tutorial, I also learned a cool way to make the base of the mobile.
2

Photobooth Props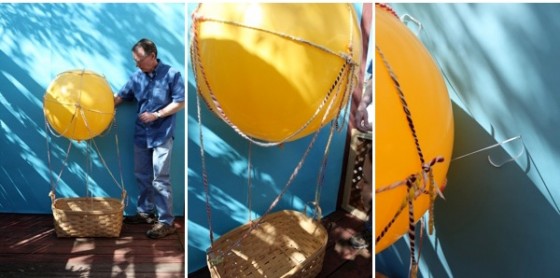 You have to check out the link to see how cute this DIY hot air balloon looks with toddlers as passengers. I swear, you will die of the cuteness. And for those wondering how to make something similar, you will need a laundry basket, a large balloon, heavy yarn or lightweight rope, scissors, and tape.
3

Lantern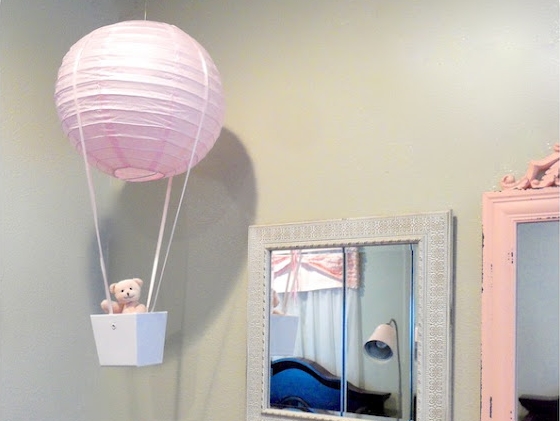 Those round paper lanterns make for fantastic balloons for hot air balloon crafts. You simply add a basket and ribbon and you'll have one cute nursery decor faster than you can say "fly." Design variation: draw or paint on the lantern before assembling your hot air balloon.
4

Herb Planters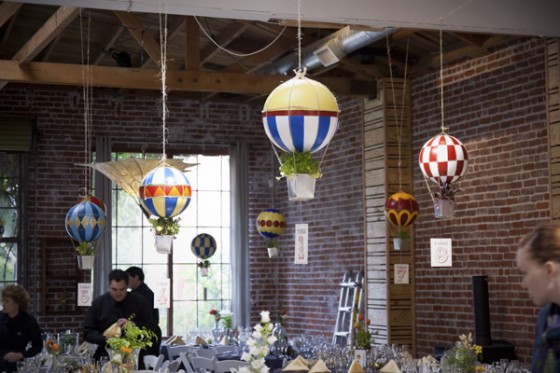 Here is an interesting way to make floating centerpieces for a party. These hot air balloons are hanging planters. They also double as number cards for tables. Clever, right? To make these, you will need bouncing balls, potted herbs, square tin pots , acrylic paint, brush, and twine.
5

Folded Paper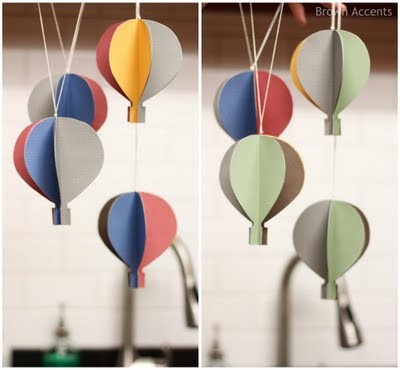 This one is probably the easiest of these** hot air balloon craft projects**. Make this using pretty paper and you'll have one adorable mobile in no time.
6

Crocheted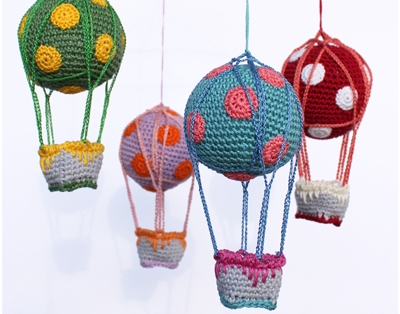 If you are quite skillful with crochet needles, you will want to look into these darling hot air balloons. The tutorial after the link will show you how to make the balls and the cute baskets. You can then hang them together to form a mobile or use individually as gifts.
7

Ornaments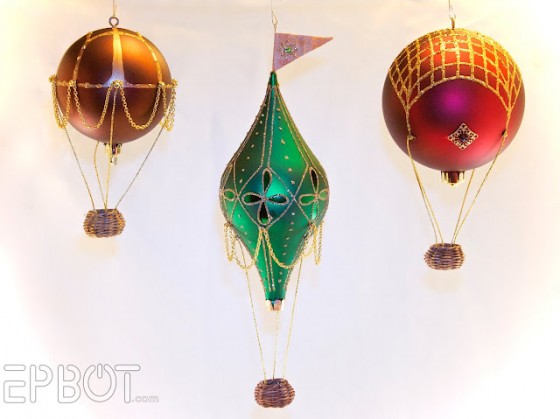 How gorgeous! Not only do I love the gold details, I also think the teeny baskets are too adorable for words. And because Christmas ornaments come in many sizes, you can also go non-conventional with your mini hot air balloon. To make this, you will need Christmas balls, mini baskets, paint, glitter paint, chains, and other embellishments you can think of.
8

Woven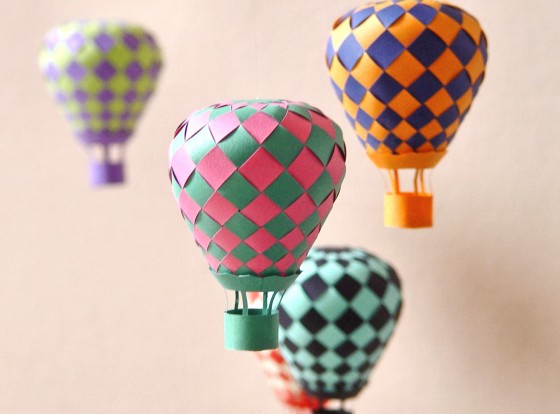 These balloons look mighty complicated to make but there is a video tutorial for you to check out, don't worry. I suggest that you make these in pretty patterned paper. They'd look so beautiful hanging from your ceiling.
9

Treats Centerpiece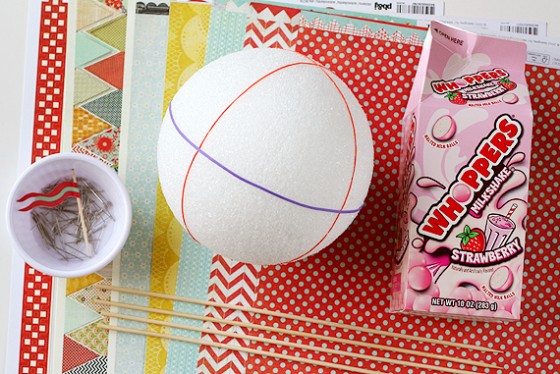 Your DIY hot air balloon doesn't have to be floating. You can make one that will play host to candies and other treats for your party. You will need paper, Styrofoam ball, pins and bamboo skewers to make this lovely party centerpiece.
What a fantastic set of craft inspiration! Would you be making something from this list of hot air balloon DIY projects? Tell us your crafty plans!
Please rate this article