If you're thinking of making Christmas decor now, we are here to give assistance via this list of DIY Snowflake Craft Projects. While most of the following snowflake DIY crafts are perfect for giving your home a winter wonderland feel come December, a few of these can be created no matter the time of the year. And just like most of the DIY lists I make here on All Women Stalk, these DIY snowflake crafts are easy on the pockets and simple to do.
---
1

Shade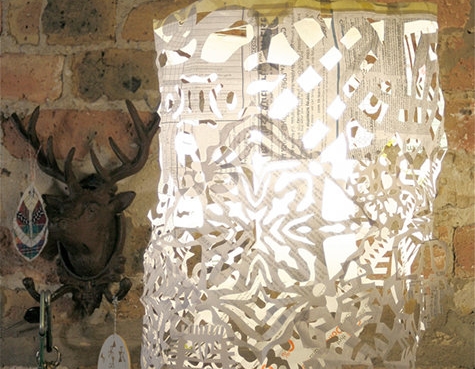 I love this snowflake DIY because it's a fantastic recycling project. You can use print-outs that you no longer need, newspaper, magazine or book pages, and other discarded pieces of paper to make this whimsical lamp shade.
2

Buttoned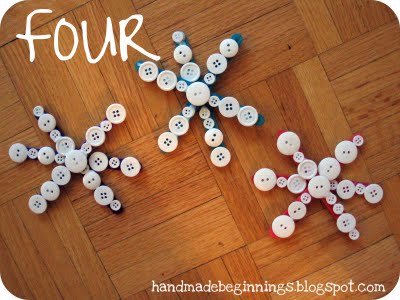 Here we have a DIY snowflake project that your kids can help you make. To make these fun ornaments, you will need popsicle sticks, white buttons, and white glue. Assemble like a snowflake, add string if you like, and you're done!
---
3

Glittery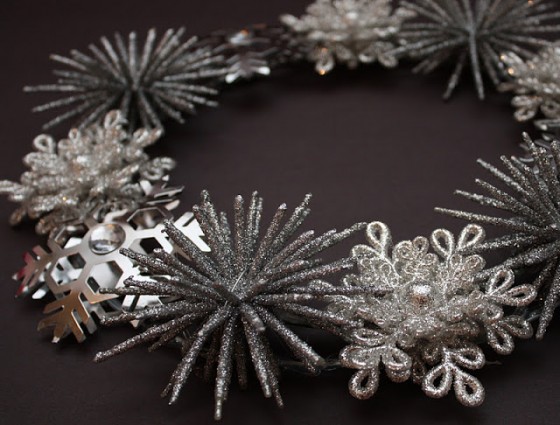 How pretty! This wreath was inspired by a Pottery Barn product. Theirs cost $70, though, so Amy got her craft on and made her own version. Her pretty snowflake wreath cost less then half of the Pottery Barn decor. Clever!
---
4

Craft Sticks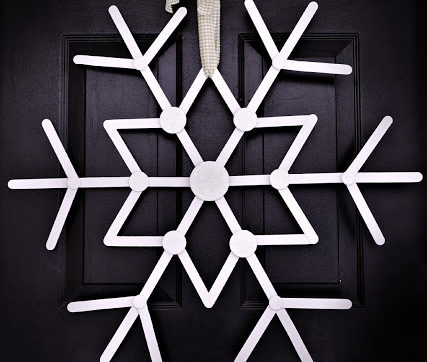 This is another DIY snowflake wreath idea for the coming Christmas holiday. To make this simple but chic wreath, you will need jumbo craft sticks, wooden discs, white craft paint, hot glue, and glitter. Check out the link for the easy how-to.
---
5

Felt Stocking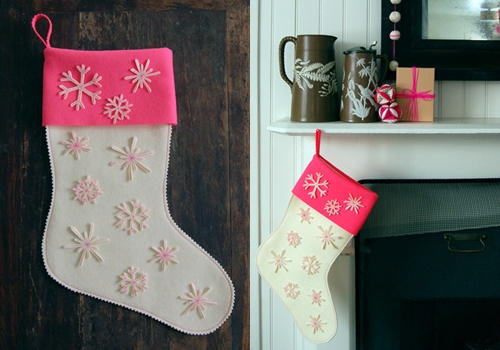 This is one adorable Christmas stocking. I shall be making a list of DIY Christmas stockings but for now, let's admire this snowflake-themed one here. Aside from the cute winter look, I am loving the colors of this stocking. Neon pink and off-white? Lovely!
---
6

Garland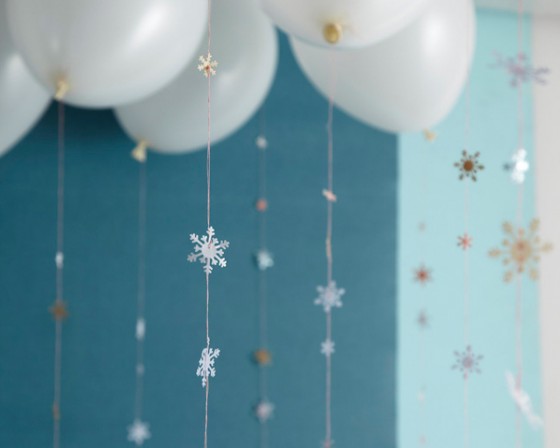 Here is an easy DIY snowflake craft project that is perfect for any time of the year. Aside from the versatility, it is incredibly easy to do, too! You simply punch paper snowflakes, thread them, and use for party decor. Easy and fun.
---
7

Quilled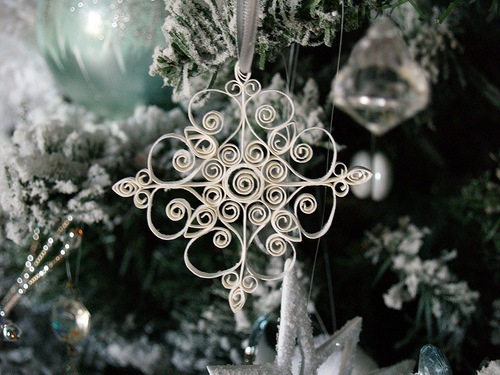 Look at this gorgeous DIY snowflake ornament! This is a paper quilling project that is sure to be fun to construct. I bet you can also make this using any color you like or finish your quilled snowflake in pretty glitter.
---
8

Chandelier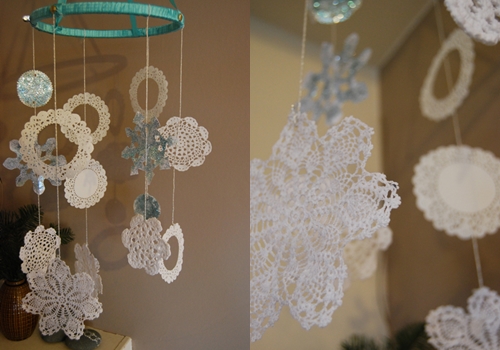 Take pretty snowflakes and hang them from an embroidery hoop for a delightful DIY craft project. Kelly shares, "this is a sort of choose-your-own-adventure project, because you can use all homemade snowflakes, all fabric doilies, all paper doilies, or a combination of all of the above." I love that!
---
9

Faux Porcelain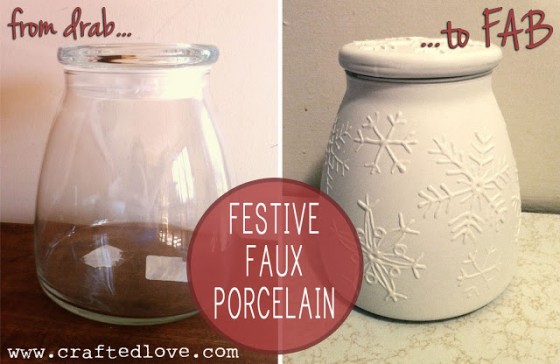 Look at the difference the snowflake design made! This is a great craft project to do if you happen to be jealous of the Christmas kitchenware often sold around December.
---
10

Beaded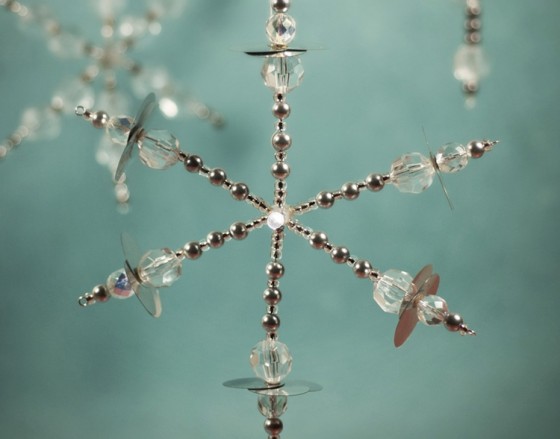 Here we have another snowflake ornament to make for the holidays. Instead of paper, though, you will be using beads. Isn't it pretty?
---
11

Paint Samples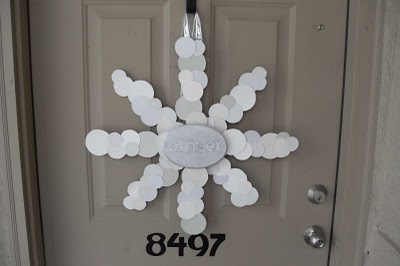 This wreath idea is a combination of several of the DIYs I have mentioned here. The circle shapes used here are paint samples but you can use other types of paper or cardstock, too. Design variation: add glitter!
---
12

Paper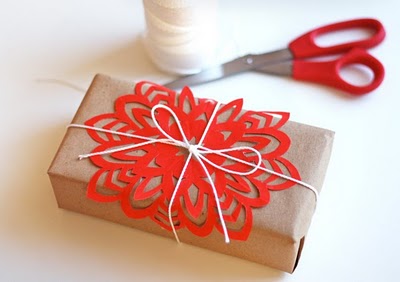 Here we have a tutorial for making a basic 5-pointed paper snowflake. This snowflake can be used for making lots of fun holiday decor and for embellishing gifts.
Got other fun DIY snowflake ideas? We'd love to hear them! I bet you can think of other creative ways for making** DIY snowflake decor.**
---
Comments
Popular
Related
Recent