We return with another list of cold weather crafts with these DIY boots. Just like the DIY gloves I wrote yesterday, most of these ideas are makeover projects. If you have a pair of boots that has seen better days, you would love these fantastic DIY ideas. What's even more amazing is that these DIY boots cater to different styles. Whether you're a Boho babe or an edgy chic, there is a great tutorial here for you. Enjoy!
---
1

Floral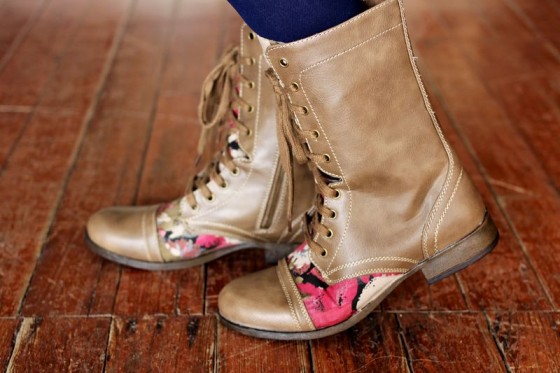 For this DIY boots idea, you will need a plain pair of boots, floral fabric, and some Mod Podge. The basic steps involve gluing the fabric to parts of your boots that you want to cover and then cutting the excess using Xacto knife. While the finished pair may not be great for walking in the rain, they will still keep your feet warm.
2

Duct Tape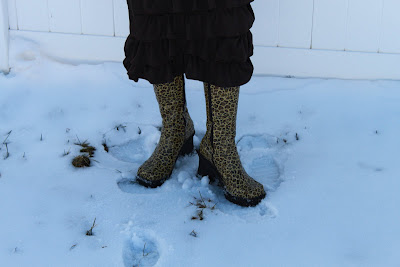 These animal print boots look like the real thing, don't they? In reality, though, they are an old pair that Kaysi covered with cheetah print duct tape! Very cool. If you want to make your own, you simply cover your boots with the duct tape making sure that the finished pair is flat and smooth.
---
3

Glitter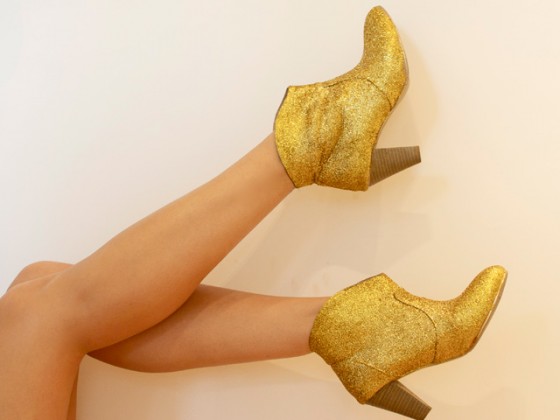 Here we have another pair of boots that may not survive a rainy or snowy day but they will keep you warm nonetheless. This DIY boots tutorial is brought to us by Geneva of A Pair & a Spare. The materials you will need to replicate this project include glitter, acrylic glue, paint brush, and spray-on lacquer.
---
4

Knitted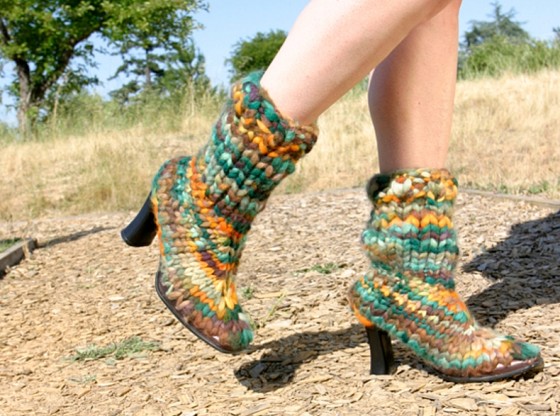 Now THIS is a pair of DIY boots that is sure to keep your toes warm and toasty. To make a similar pair, you will need pumps as base. You will be knitting the wool from holes that you will make on these pumps. Check out Make:Projects for the complete how-to.
---
5

Bow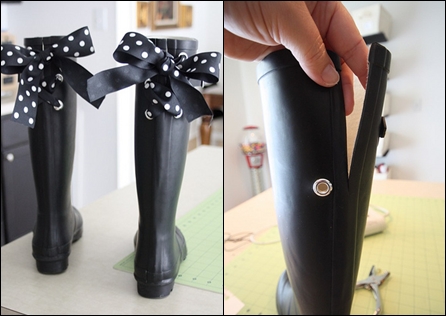 Rain boots are useful but they can be quite boring in aesthetics, especially the generic and cheap ones. What you can do to make a pair of rain boots look much cuter is add ribbon! Using grommets and pretty ribbon, you can transform a plain pair of rain boots. The best part: you can change the ribbon easily.
---
6

Boho Belted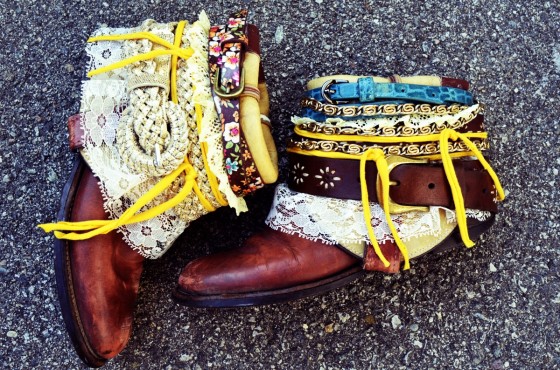 This is my favorite among these DIY boots. Why? Because I fancy myself a Boho aficionado and I also love the look of the old boots combined with the colorful belts. Check out the video tutorial after the link.
---
7

Studded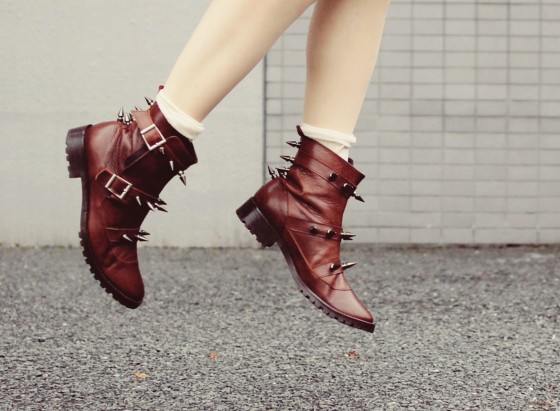 Using studs is one of the easiest ways to give an old pair of boots a makeover. The great thing about this method is that you will have plenty of options when it comes to the design of your studs. Which basically means that depending on the type you use, your "new" boots will have a unique look.
---
8

Painted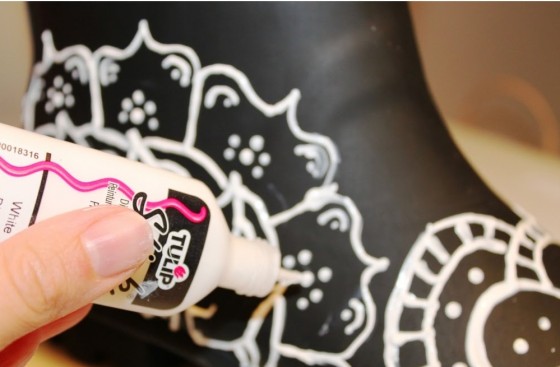 Here we have another craft project that will require the use of rain boots. Instead of embellishing them with bows, though, you will be doodling on them.
---
9

Upcycled Sweater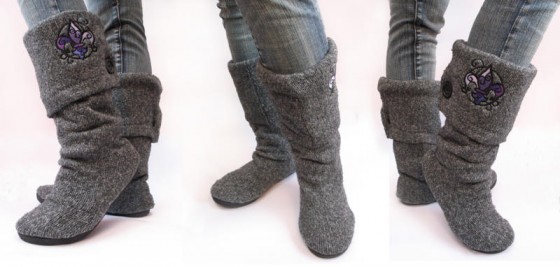 Can you believe that these boots used to be the sleeves of an old sweater? Very clever. Just like the knitted idea, you will need a base, in the form of an old pair of shoes, to make your "new" boots.
How awesome are these DIY boots? I am thinking of doing the Boho belted idea. How about you? Which of these DIY boots caught your fancy?
---
Popular
Related
Recent