I read somewhere that capes will become trendy soon and what better way to stay fashionable than making your own DIY Cape, right? We have 10 DIY capes here that you will want to have a go together with your trusty sewing machine. Eight of these** cape tutorials** are for adults and two are for children. The two are simply too adorable for me to ignore so I gave them a place in this list of DIY capes. Hope you like them!
---
1

Fleece Blanket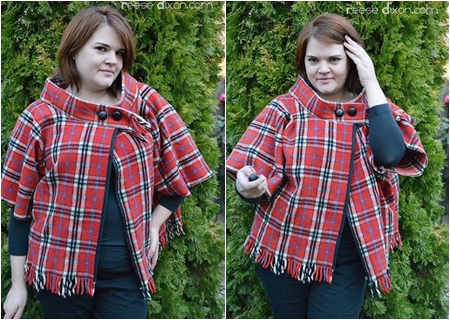 This chic DIY cape used to be a fleece blanket. Awesome, right? Aside from the cozy blanket, you will also need buttons, scissors, and a sewing machine to make this beautiful outerwear. If you don't have a sewing machine, you can easily hand sew this project.
---
2

Rain Cape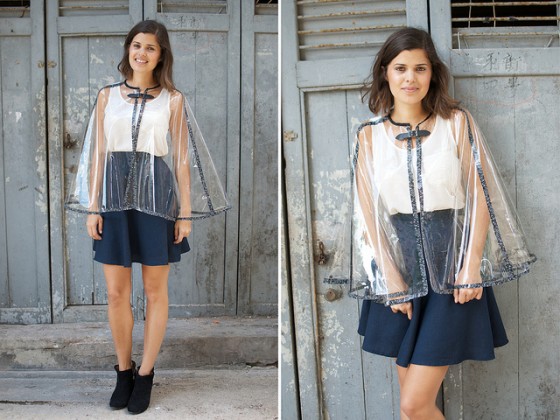 This tutorial is brought to us by the very talented and stylish A Pair & A Spare. This easy DIY was inspired by transparent rain capes from Burberry. To make this, you simply make a circular pattern using plastic sheeting, embellish the hem and front opening with patterned duct tape, sew ribbon around the neckline, and add leather buckle to the front.
---
3

Camel Blanket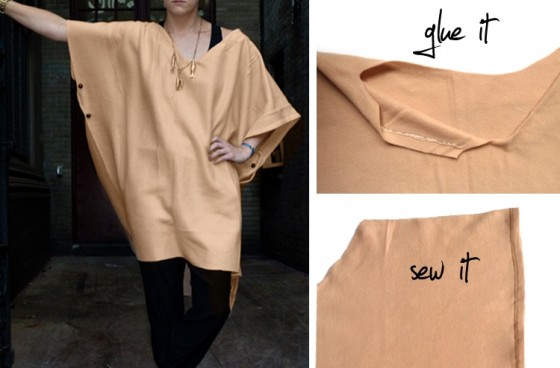 Here we have another DIY cape made of a blanket. It was made in a color popular many seasons ago but you can easily make it trendy by using maroon or oxblood fabric.
---
4

Multi-Style and Reversible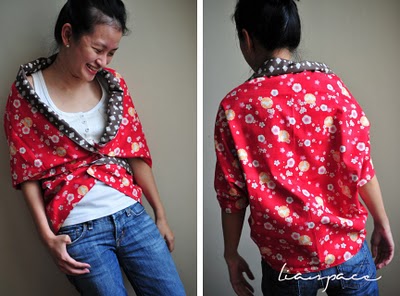 Don't you just love DIY pieces of clothing that you can style in many ways and also happen to be reversible? This cape is one perfect example. The best part about this tutorial is that it looks very easy to do. Check out the link for the PDF pattern.
---
5

Kiddie Audrey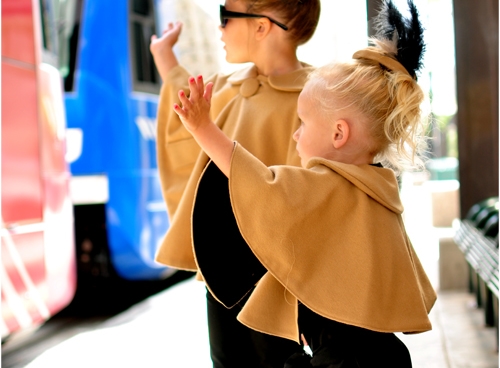 How adorable! I admit that I don't have even 1/16th of the style of these beautiful ladies. But perhaps if I make an adult version of their cape, I'd be able to channel Audrey Hepburn, too.
---
6

Belted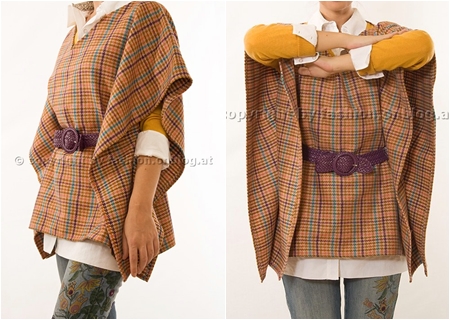 This one is a beauty, too. And just like most of the DIY capes here, this is a very easy sewing project. In fact, the pattern is basically a rectangular piece with a hole in the center for your head and the sides for your belt. Check out the DIY after the link for the photos of the steps.
7

Houndstooth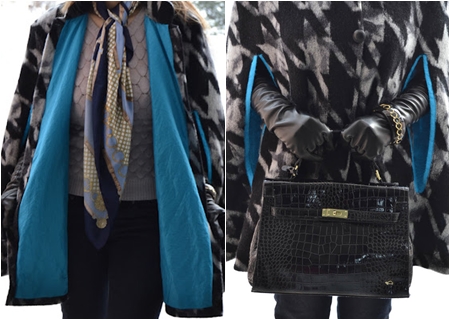 How chic is the fabric pattern of this DIY cape? Houndstooth will never go out of style so you might want to consider that if you want to sew your own cape, too. For this particular pattern, choosing a contrasting color for the lining will give you one stylish piece of outerwear.
---
8

Embellished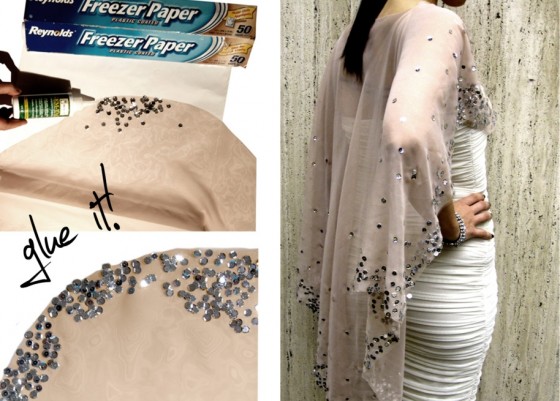 This is another DIY cape idea by PS - I Made This. Unlike the camel piece, this particular cape is made of silk chiffon and embellished with sequins. This is perfect for keeping you warm during an outdoor autumn formal party. Of course, you can also use this cape indoors.
---
9

Red Riding Hood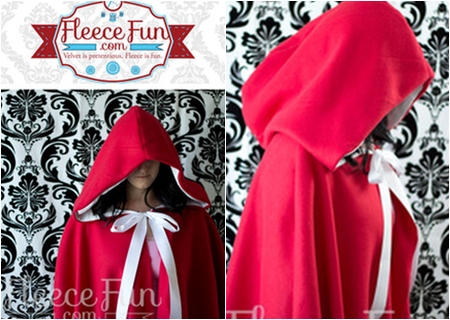 Okay, this might not be a conventional modern day outerwear but really, there is no one stopping you from rocking it. If you construct this in a color other than red, it will be a great coat/cape for keeping you warm.
---
10

Knitted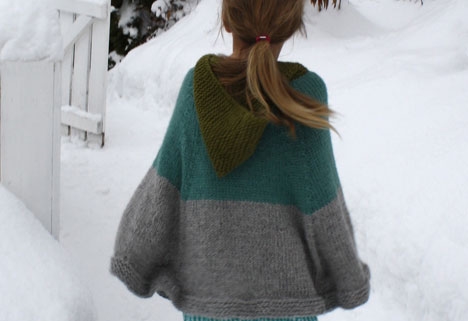 According to the blog, this can be made for everyone between 2 and 100 years old. Its simple and cool. Love it! Take out your knitting needles and give this one a go.
Hope you enjoyed this list of D**IY capes** to sew! Make one or two for you and the little ladies in your life. Give as gifts this Christmas or send over to blogger friends in other countries. Happy crafting and stay warm!
---
Popular
Related
Recent