Lately, I find myself gravitating towards craft projects that can keep me warm. Case in point: these adorable DIY Socks. The following list has handmade sock makeovers and projects for you and the little ones. I admit, though, that I am drawn to the** DIY socks** fit for kids; they're simply goshdarn cute!
---
1

Lacy and Knitted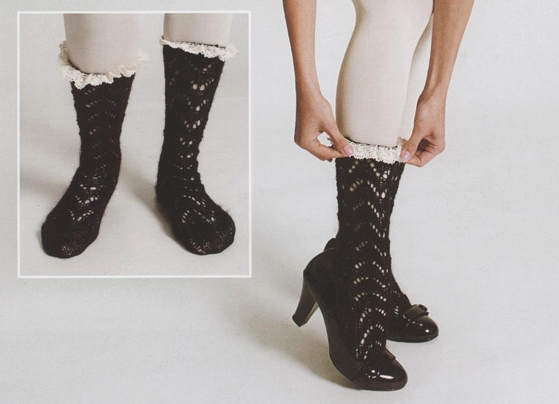 If you can knit, you can give this fun pair of DIY socks a go. You can wear them with booties this winter for a cute and chic style.
---
2

Stegosaurus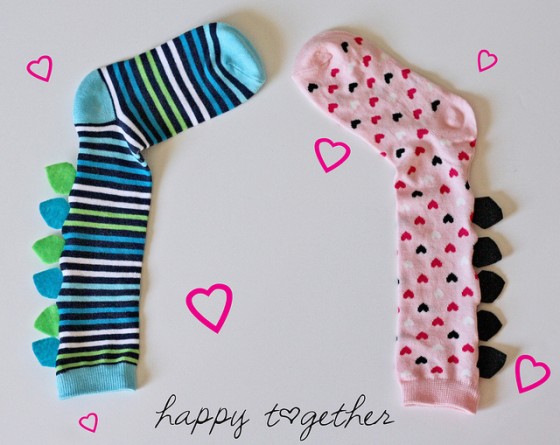 These are utterly delightful. These were the** DIYS socks** I was talking about when I said that I preferred the craft projects for kids. Methinks I can still rock these, though. Indoors, of course.
---
3

Bejeweled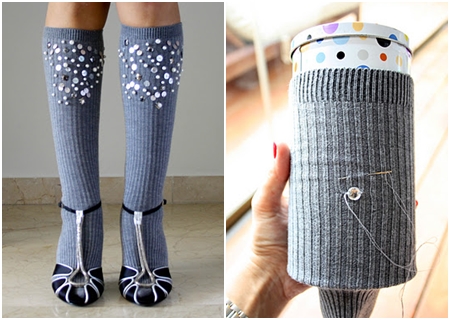 These chic feet warmers are designer-inspired. Aside from being an affordable take on a potentially pricey purchase, this project is also great because you will need only sequins and beads, socks, and needle and thread to do it.
---
4

Funky Tie Dye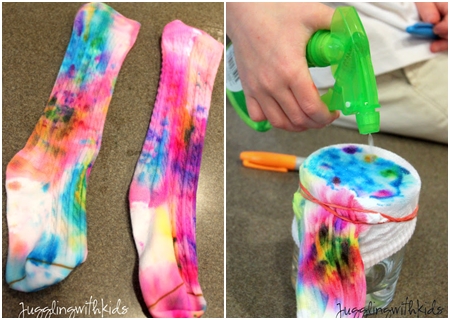 Look at these fun and colorful socks! The tutorial after the link is for a pair of kiddie socks. You can, however, apply the process on a pair of socks that fit your pretty feet. Tie dye is still somewhat trendy this season so there is nothing stopping you from having a go at this craft project.
---
5

Thigh High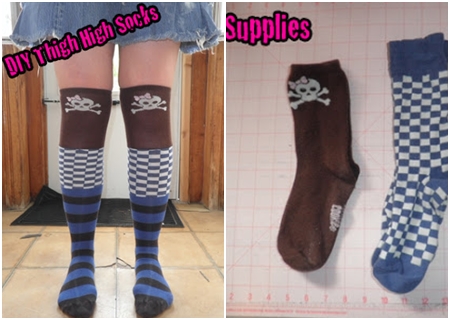 Here is a DIY tutorial for those who like to rock thigh high socks. This is also fantastic if you happen to like the design or patterns of three pairs of socks. The solution? You combine them to make a thigh high pair! Very clever. This is a simple sewing project perfect for those who are thinking of starting adventures with a sewing machine.
---
6

Fold over Ruffles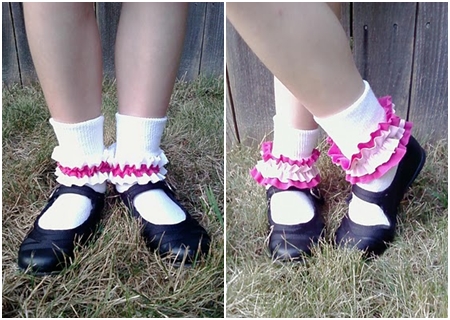 These are absolutely darling. I love the pink color and I love that these remind me of my kindergarten sock-wearing preference. I loved fold-over socks and yes, I preferred the ruffled pairs, too. If your little girl feels the same, check out the DIY below.
---
7

Ruffled Knee High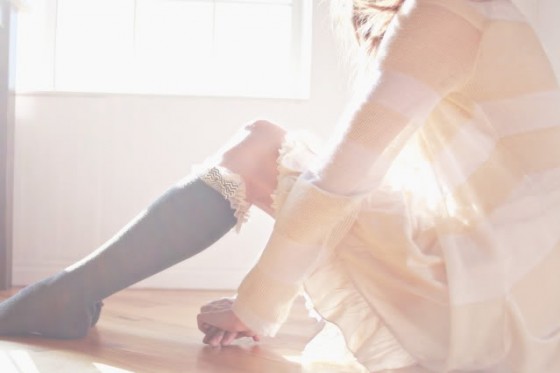 This DIY socks idea is similar to the previous one but this pair is much higher. Also, this particular ruffled project is for ladies' socks so it gives you a pretty good image on what these sweet embellishments will look like on your winter feet warmers.
---
8

Bow and Ruffles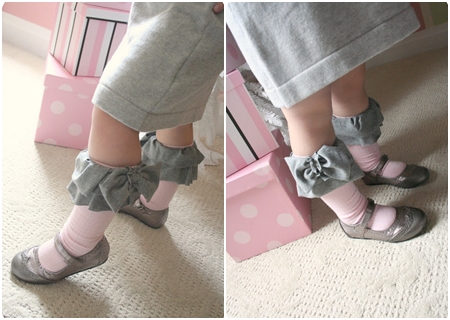 Is it just me or do ruffles and socks go together like popcorn and powdered cheese? The tutorial below is a kiddie project. To give your little girl's socks ruffled detailing, you will need knit fabric, thread, pins, scissors, and a sewing machine. Check out the link for the comprehensive how-to.
---
9

Strap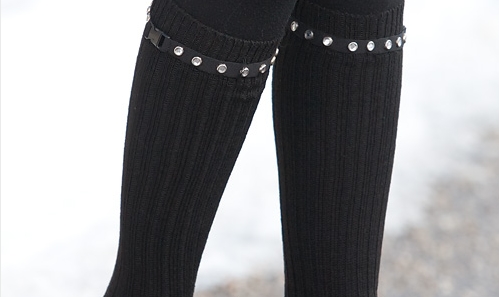 The DIY link below leads to a tutorial on how to make sock or leg warmer straps. These are harness-like items that keep your socks or leg warmers in position while you go about your winter errands.
So there you have fun and cute DIY socks. And if you're still looking for craft projects that can help keep you warm, check out the following DIY lists: tights, boots, capes, and hoodies.
Top Photo Credit: weheartit
More
---
Popular
Recent