DIY Votive Candle Holders are fantastic projects for the weekend. If you want your Thanksgiving celebration next week to be extra special, I think you will want to make a few of these** DIY votive candle holders; **beautiful lighting is key to a lovely dinner party. Happy crafting!
---
1

Laced Cement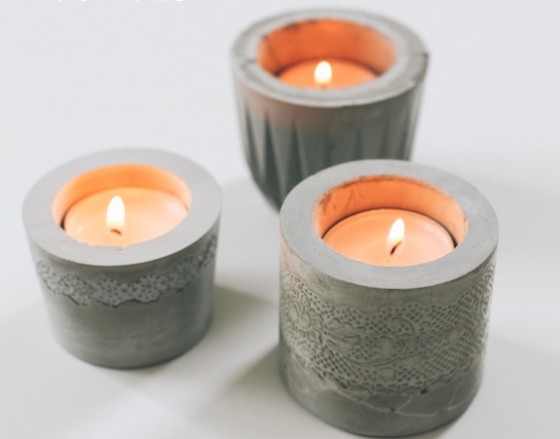 How gorgeous! The cement idea alone is crafty but adding the lace texture makes these DIY votive candle holders 10x more beautiful. This craft project will take you more than a day but the results will be worth the long drying time.
2

Glitter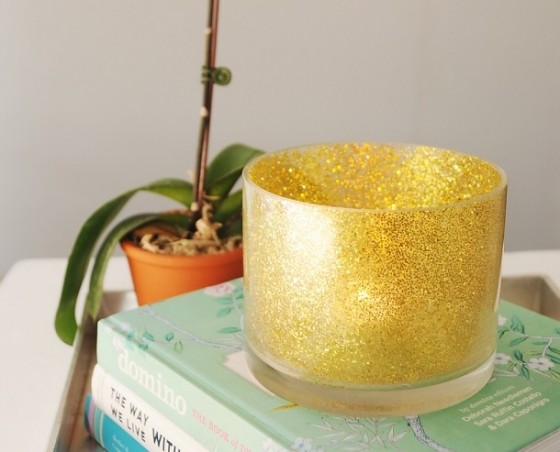 Here is an easy way to make votive candle holders. Take a candle holder, spray the inside with spray adhesive, and sprinkle with glitter. Shake and make sure you cover every inch of the interior with glitter. Let dry and add a tealight candle inside for fairy-like illumination.
---
3

Glass Pebble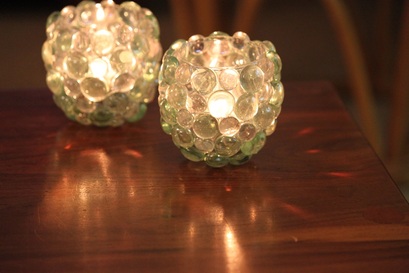 For this particular craft tutorial, you will be needing store-bought candle holders, too. Simply hot glue glass pebbles to the candle holder and let dry. Enjoy with a battery-powered tealight lamp.
---
4

Apples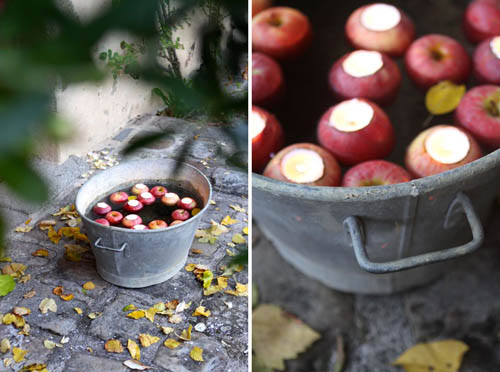 Now THIS is a handmade votive candle holder perfect for the season. To make these, you will need lots of apples and perhaps a vintage basin on which the finished candle holders will be displayed.
---
5

Film Negative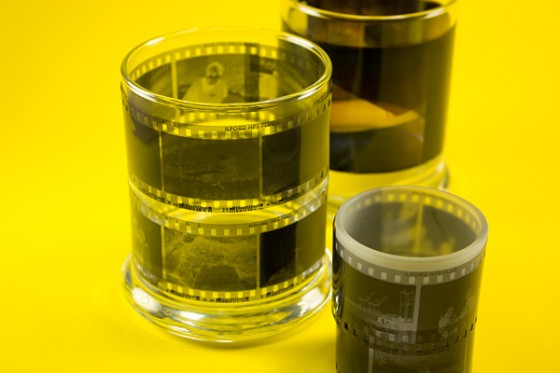 Got lots of film negatives? One of the crafty ways to recycle them is to use them in making a cute votive candle holder. Basically, you will wrap and glue rows of negatives around a glass candle holder, put a candle inside, and call it a day. Easy and fun!
---
6

Lace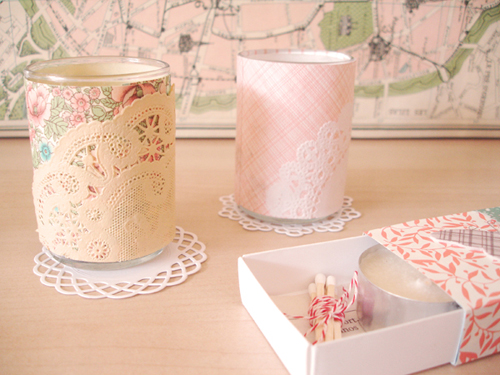 This is my favorite from this list of DIY votive candle holders. I can't help it; I love, LOVE doilies! Aside from the fact that these are pretty, these candle holders are very easy to make, too. Check out Danni's tutorial below.
---
7

Tissue Paper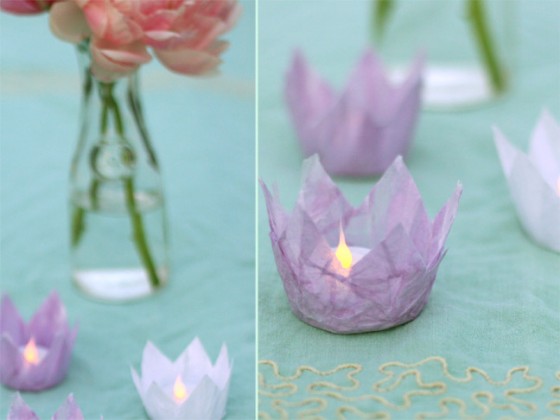 Can you believe that these pretty floral candle holders are made primarily of tissue paper? Cute, right? Other materials that you will need to make these lovely things are Mod Podge, small cups, brush, and plastic wrap.
---
8

Painted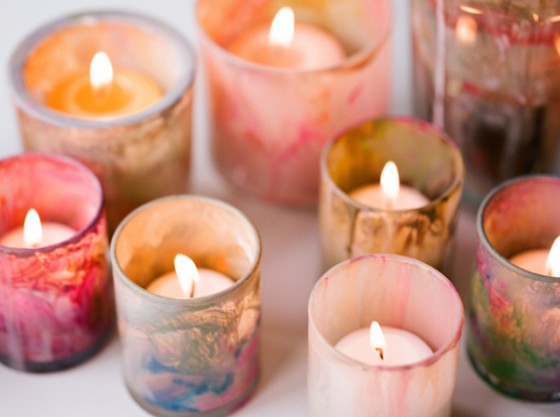 This is another favorite from this batch. I like this because they are watercolor-inspired and they also happen to be very easy to make. What you do is simply cover the inside of clear candle holders with watery paint. Let dry and you're done.
---
9

Jane Austen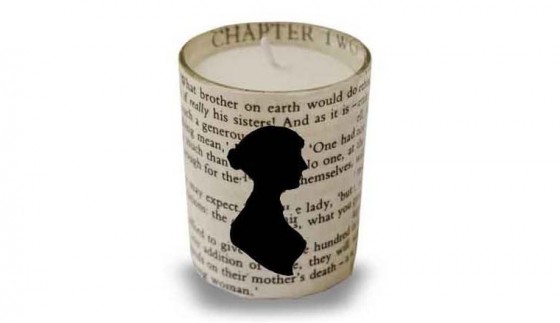 This DIY candle holder idea is pretty neat, too. To make this, you Mod Podge book pages to a glass candle holder and then add a Jane Austen silhouette. The book pages that you use don't have to be from a Jane Austen novel, of course, if you think that it will be a crime to mutilate one of her books. I agree with you, by the way.
---
10

Fabric Strips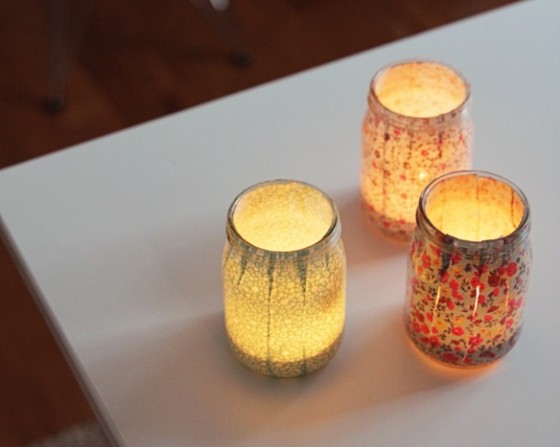 Yes, you can use pretty fabric to make lovely DIY votive candle holders. The tutorial below calls for watered down craft glue to adhere the strips to the glass but you can always use Mod Podge.
Got other ideas for making cute DIY votive candle holders? We'd love to hear them; kindly share with us below.
---
Comments
Popular
Related
Recent