If you love storage or home organizing crafts as much as I do, you will enjoy these DIY Baskets. Not only will these DIY baskets help you make your home look tidy, these are also fantastic for fall decor. How? Why, you can use them for displaying fruits and other fall trimmings! Let's check them out, shall we?
---
1

Mini Felt Strips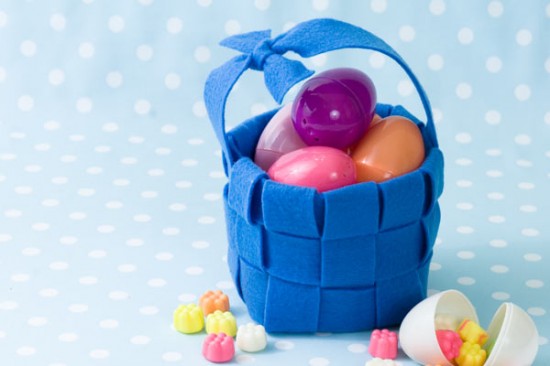 How cute! This one is ideal for Easter, as you can see. However, making this basket fall-perfect is pretty easy; you just use felt in orange, yellow, maroon, or brown! Check out the link to know how you can "weave" this adorable basket.
2

Woven Map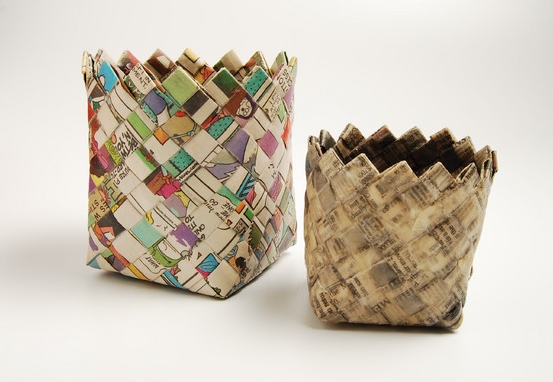 How cool! One of the ways that you can reuse maps is to turn them into mini baskets. This method is a tad complicated compared to the first but if you love working with paper, this will be a fun craft project to do today.
---
3

Veggie Basket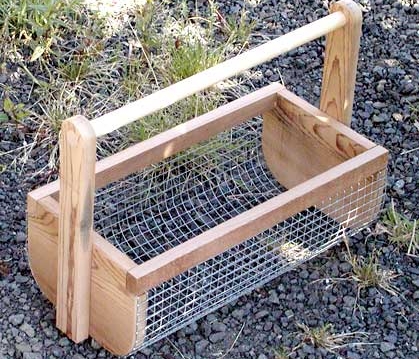 Not all DIY baskets we have here are only for the home decor. This particular basket, for instance, will be a big help to you in the garden. You put your fresh picks inside this carrier and turn the hose on the veggies or fruits to clean them up. Awesome.
---
4

Fabric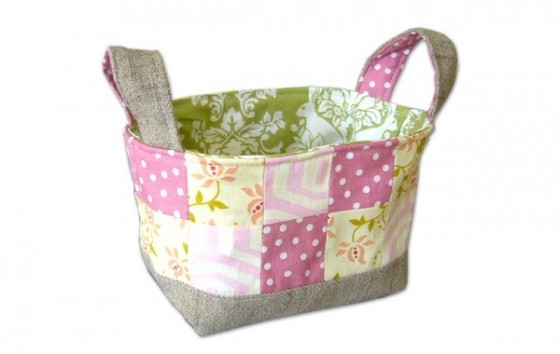 Isn't this beautiful? A DIY basket like this will be perfect for organizing toys, craft supplies, and other small items in your house. I also love this because it's a fun and functional way to make use of fabric scraps.
---
5

Sisal Rope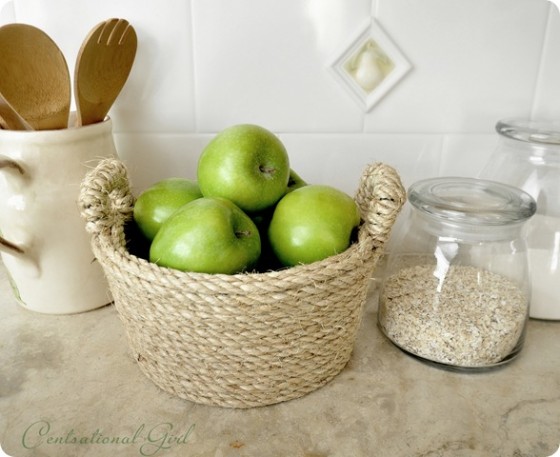 If you're aiming for that rustic look, this sisal rope DIY basket idea is for you. To make this, you will need a store-bought aluminum handle bowl, glue gun, and sisal rope. What you do is wrap the sisal rope around the bowl until you cover everything. The result: a beautiful DIY piece for your home.
---
6

Fabric Piping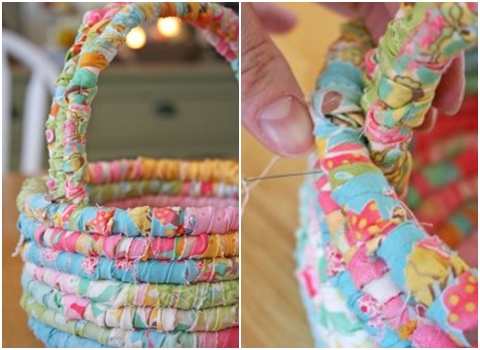 How beautiful is this basket? This will also make for a fun Easter egg carrier for your kiddos. To make something like it, you will need piping, needle, thimble, and fabric strips in the most adorable colors. Basically, what you do is make fabric-covered rope and then use this "rope" to construct a basket.
---
7

Dollar Store Plastic Basket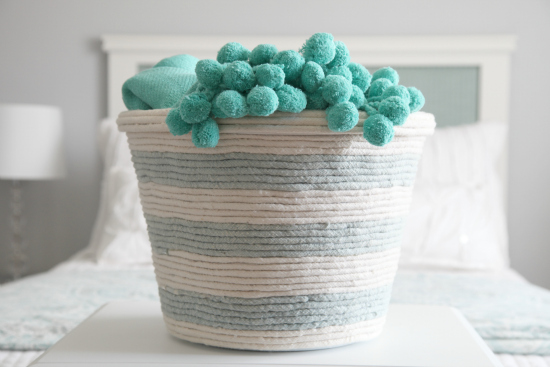 This particular basket tutorial has steps similar to the sisal rope idea above. I had to include this in this list, though, because the how-to gives you more options when it comes to the base vessel and the overall look of your DIY basket.
---
8

Newspaper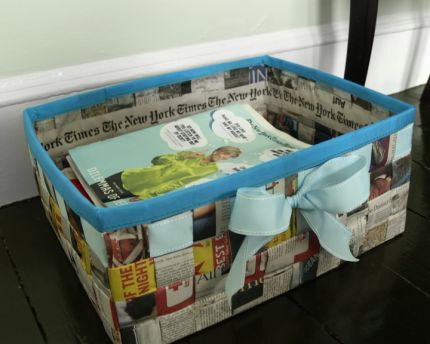 If you can make a basket using a map, surely you can also construct one using newspaper strips. Basically, you will be weaving the newspaper strips to make a basket. It's simple but I think this DIY is all sorts of cute because of the trim and bow.
---
9

Hemp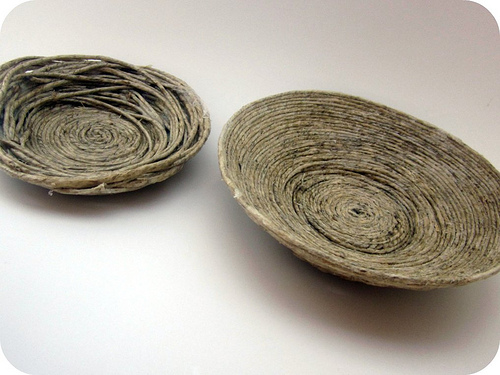 Here is another rope basket idea for your crafting pleasure. Other materials you will need for this project are Mod Podge, plastic wrap, spray-on sealer, and a brush.
---
10

Pretty Paper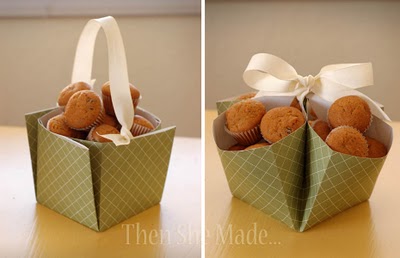 This is a fantastic basket for baked treats, as you can see. The best part: this is a simple origami-like project that you can do in under an hour.
So there you have creative DIY baskets. Got more ideas? We'd love to hear them! Please share via comments or on our FB page.
---
Popular
Related
Recent