Whether you plan for Thanksgiving this early or you simply want to give your home a facelift for the season, these DIY Fall Centerpieces are sure to help you out. We have here a list of craft projects that are not only fun to do, they're also fantastic for giving your home that more appropriate holiday vibe. And yes, because I love affordable crafts, most of these DIY fall centerpieces will not ask you to spend a lot. Hope you like them!
---
1

Lantern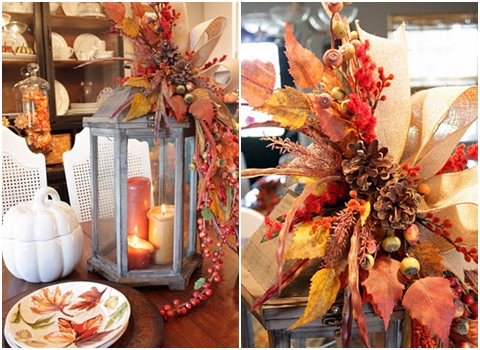 Lanterns make for wonderful home decor. They're great because you can style them in so many ways. Here Michelle shows us how to make a DIY fall centerpiece using a simple lantern and assorted fall trimmings.
2

Owl

This DIY fall centerpiece will not take more than a couple minutes to make. You simply tie a ribbon around a candle and hang an owl pendant or charm from said ribbon. Easy!
---
3

Foam Cones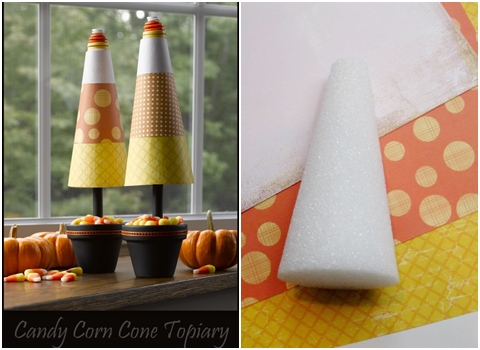 Who says you can't display Christmas tree-like decor before December? Embellished with fall colors, cone trees will look perfect for decorating your home this season.
---
4

Green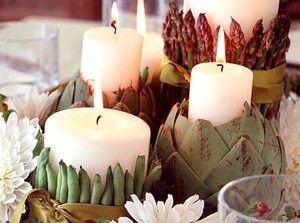 Isn't this pretty? For this craft project, you will be needing a large platter, white candles, fresh green veggies, and various fall trimmings. Once you've gathered the materials, you wrap a rubber band around each candle and then insert the greens. Wrap with pretty ribbon and arrange on the platter.
---
5

Jars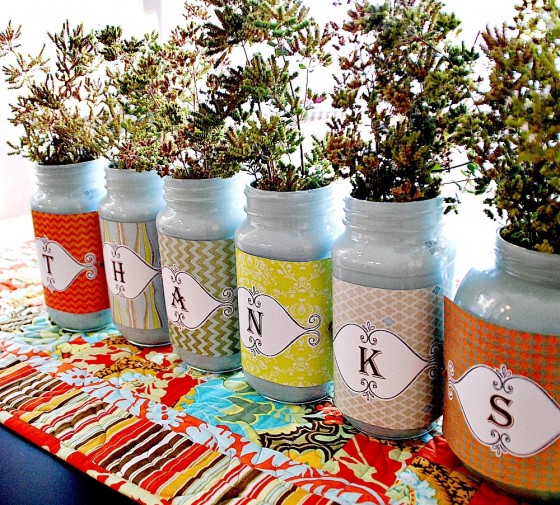 One way to use pretty paper for making your DIY fall centerpiece is to wrap them around jars. What Jen did was paint the jars, printed papers with a simple thanksgiving message, and then pasted them to the bottles. Simple! By the way, if you happen to have a stash of scrapbook papers, you don't have to buy the patterns shown after the link.
---
6

Cinammon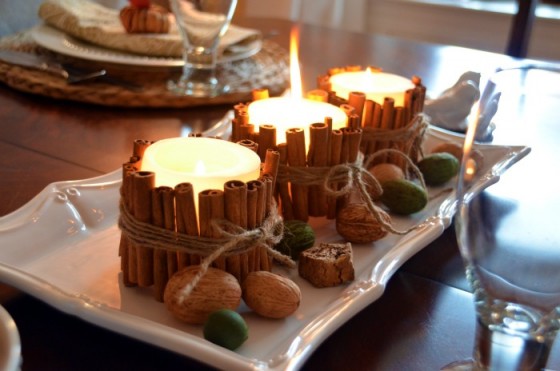 Making this pretty fall centerpiece is pretty much similar to the veggie idea above. But instead of asparagus stalks, you will be wrapping the candles with cinnamon. What an aromatic idea!
---
7

Twigs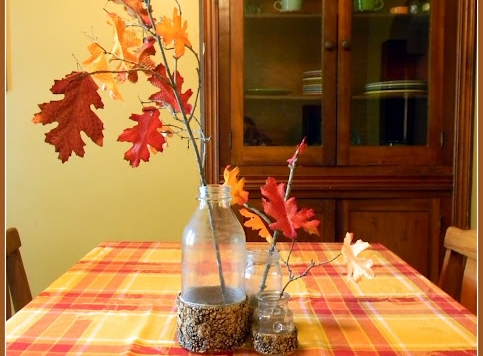 Camella spent only $2 for this DIY fall centerpiece. How awesome is that? What you need to make something similar are glass jars, faux tree bark, twigs from your yard, and faux leaves. Cover the jars with the faux bark (fabric or twine will work, too), glue the leaves to the twigs, and arrange.
---
8

Candlestick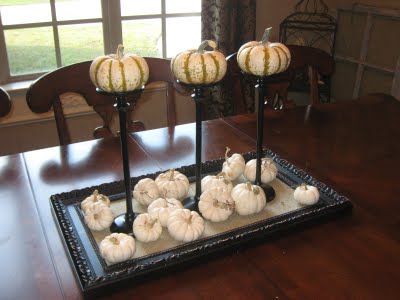 Take three candlesticks, spray paint in black, and arrange on top of a burlap matted black frame. Add faux gourds around and on top of the candlesticks and you've just made a cute and unique DIY fall centerpiece.
---
9

Acorn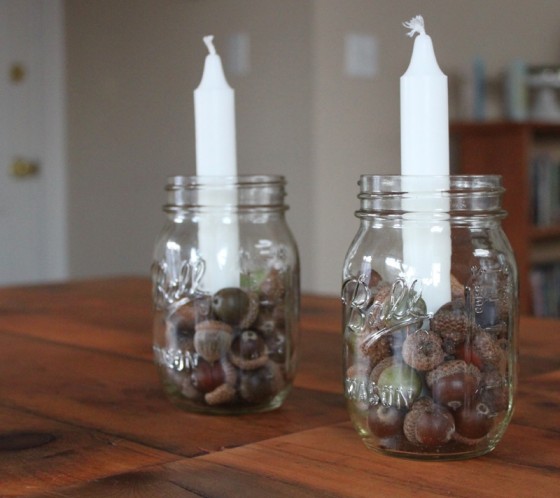 This is one incredibly easy fall decor craft project. Take a candle, center it in the middle of a mason jar, and fill the jar with acorns. That's it.
---
10

Gilded Apples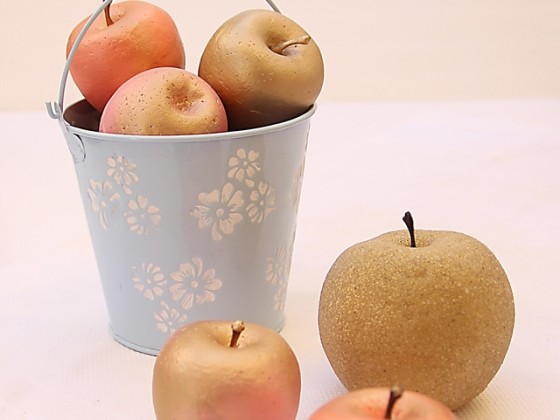 Here is another easy way to make a** DIY fall centerpiece.** Paint styrofoam apples in colors that you like, add gold details, and display on top of your coffee table.
---
11

Lentils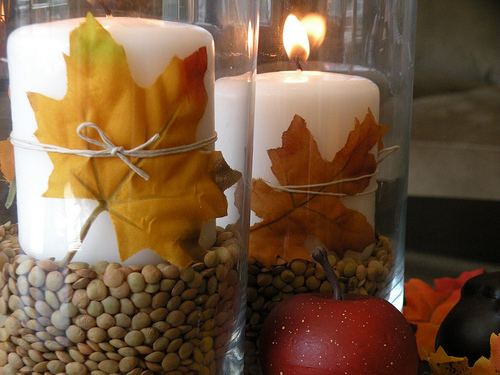 Looking for a way to add visual interest to a candle fall decor? Add lentils! You can also use coffee beans and other similar items you may have in your pantry.
---
12

Felt Flowers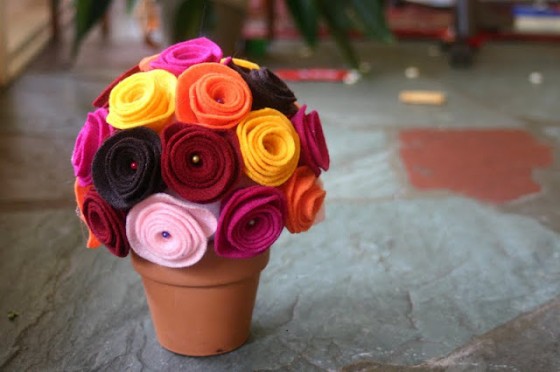 How pretty! The great thing about this is that you can let it prettify your house all year. It's easy to do, too!
Hope you fine craft inspiration from this list of** DIY fall centerpieces**! Tell me, which of these crafts projects will you be doing?
---
Popular
Related
Recent