DIY Dip Dye Craft Projects are what you've been looking for if you're been wondering what to do this weekend. After the craziness of Halloween, you will want to wind down with a fun craft project. Whether you do these with your friends or by yourself, these** DIY dip dye crafts** are sure to give you a roaring good time. Enjoy!
---
1

Lamp and Pillow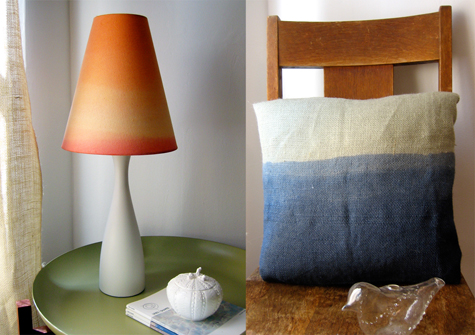 Aren't these pieces of DIY home decor pretty? To give an old lamp or pillowcase the dip dye treatment, you will need buckets, liquid or powder dye, rubber gloves, and a spray bottle with water. The latter will be used for dampening the lamp shade so that the dye will adhere to the material beautifully.
---
2

Shorts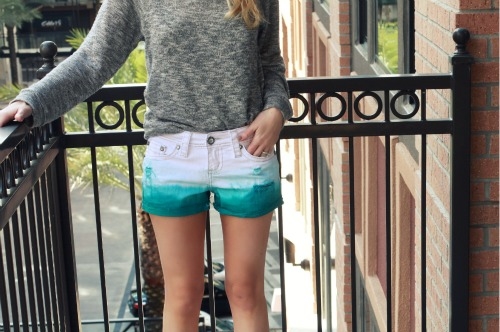 Looking for a DIY dip dye fashion-related project? The materials you'll need for this simple craft project are RIT dye, white denim shorts, bucket, and water. The process involves double dipping in order to achieve the faded look.
3

Speckled Shirt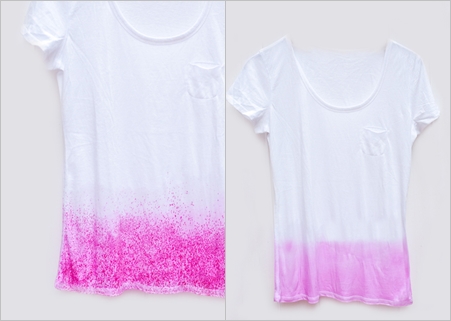 Here is another DIY dip dye project that you can do with a piece of clothing. I love this tutorial because it's more than just a simple dip dye project. You also get to learn a method for giving your "new" shirt a speckled look. Cute, right?
---
4

Natural Cups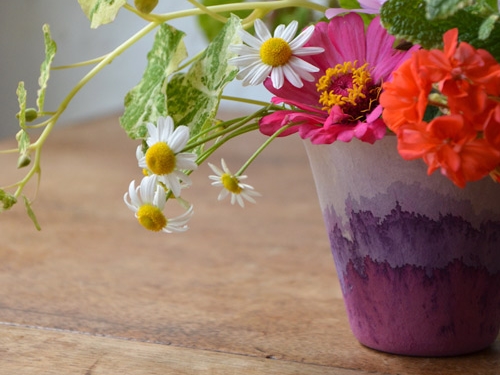 The vase pictured above is a paper cup given a dip dye treatment. If that isn't amazing enough, wait 'til you learn that natural dyes were used to color these cups. Check out the link to know what plants you can use to make natural dyes and how to make these fun dip dyed vases.
---
5

Sneakers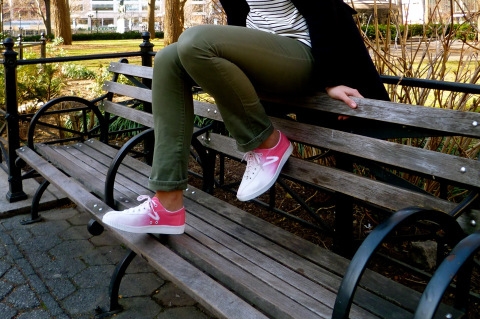 Take a pair of white sneakers, moisten, and dip into a bucket of water and dye mixture. Let dry for an afternoon and rock your dip dyed shoes the next time you go out. This method will work with any pair of shoes made mainly of fabric.
---
6

Baskets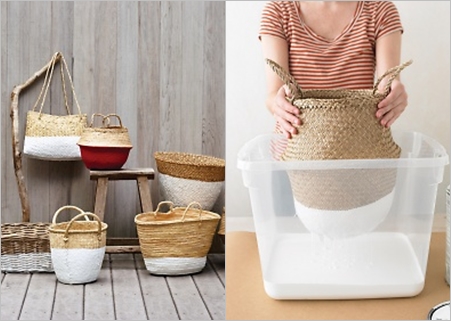 Here is a fun way to give those plain baskets in your home a makeover. Get a bucket or basin, fill with water-based latex paint, and dip old baskets. Of course, you can also go for a faux-dipped look by simply using a brush to paint the bottom of your baskets.
---
7

Stool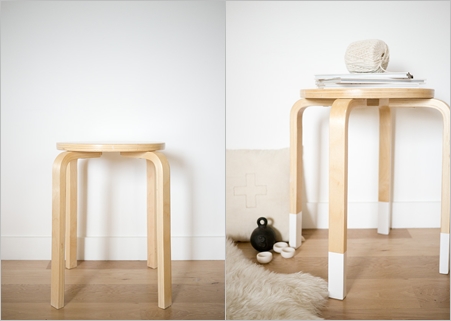 Yes, your furniture can also rock a dip dyed look. For this particular DIY dip dye tutorial, you will need a wooden stool. Something thrifted would do. Mark the part of the stool that you want to have the dyed look with painter's tape. Spray paint and you're done! It's not exactly dip dyed but it still has the look.
---
8

Ribbons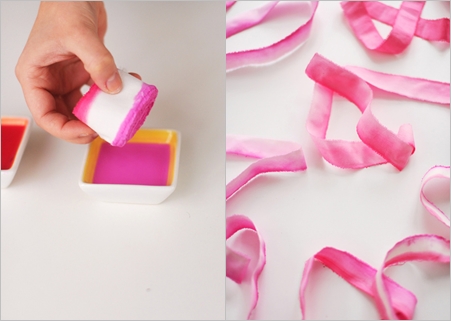 This is my favorite among these** dip dyed crafts**. Why? Because I love pink and I'm always on the lookout for fun and cheap gift-wrapping ideas.
---
9

Cupcake Liners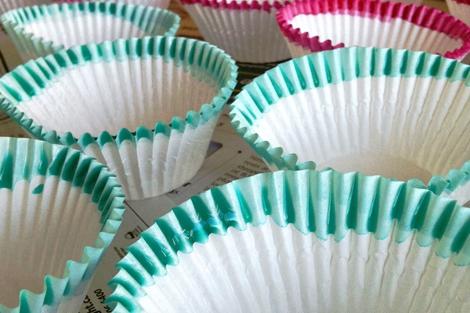 And somehow related to the previous ribbon idea, we have this tutorial on making DIY dip dyed cupcake liners. Combine these with the previous tutorial and you've got yourself a fun party theme!
---
10

Necklace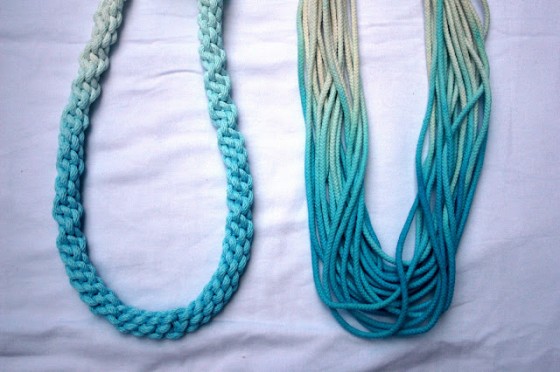 If you can dip dye clothes, surely you can also apply the method on jewelry! This is particularly useful for giving rope or fabric necklaces a unique and chic look.
Hope you enjoyed this list of DIY dip dye craft projects! If you end up making something from these dip dye DIYs, show your work with us here or on our Facebook page.
---
Popular
Related
Recent