Confetti Crafts add a touch of joy to any event. While this, of course, applies to actual confetti, I am actually talking about craft projects that come with these fun and happy details. From table ware to simple paper crafts to gift ideas to party decor, these** confetti style DIYs** are sure to delight you. Happy crafting!
---
1

Earrings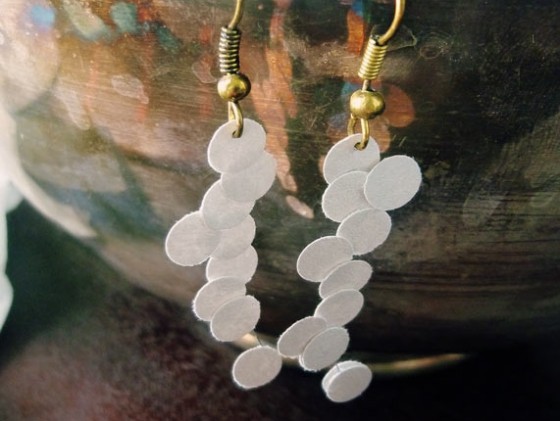 These earrings are made of punched paper and arranged in a confetti style. Cute and chic, right? For those who are concerned about the fact that paper is flimsy, you can choose disc polymer clay as materials. Simply shape discs in any size you like, bake, and then glue together.
---
2

Plates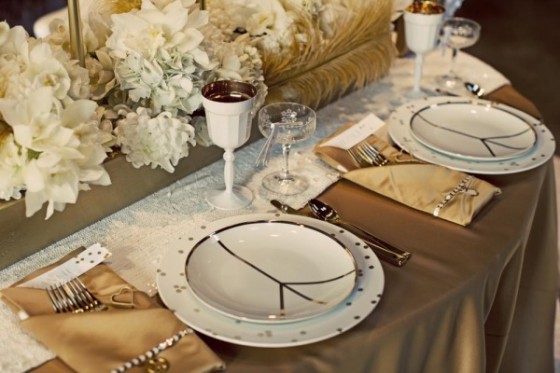 Looking for a way to add fun confetti details to a dinner party? Using painter's tape with punched holes and metallic spray paint, you can embellish plates with these cute details. Take note, though, that these DIY confetti plates are purely for decoration, not for serving food.
---
3

Cards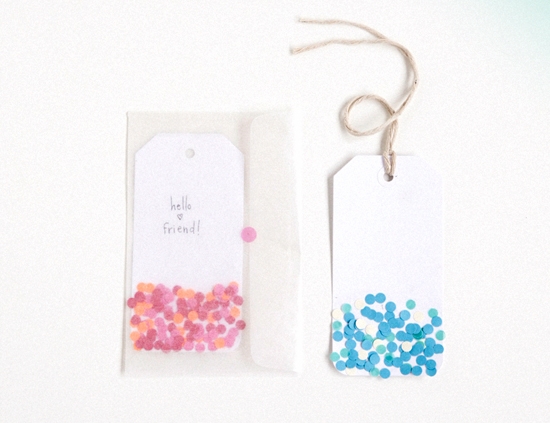 What better way to design a card invite for a party than to use confetti? With this particular tutorial, you will circle punch paper in different colors and then use the tiny discs for decorating a card. Easy.
---
4

Tumblers

These are inspired by Anthropologie items. Now this store has lots of cute items but they are all oh so ridiculously pricey. So what's a girl to do? DIY, of course! Check out the link to see how Zandi copied a set of confetti style Anthropologie glasses.
---
5

Linen Napkins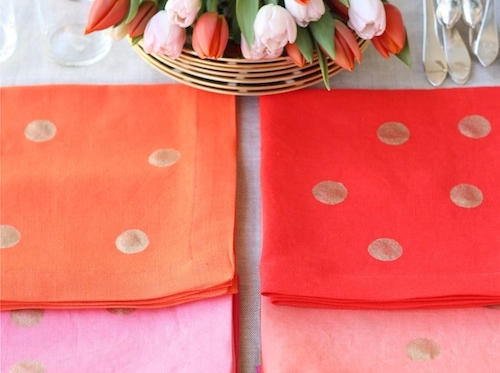 I love the colors and I ADORE the confetti design. These napkins will require sewing but I think this DIY confetti idea will also work on paper napkins. Simply stamp tiny circles in gold onto the paper and call it a day.
---
6

Art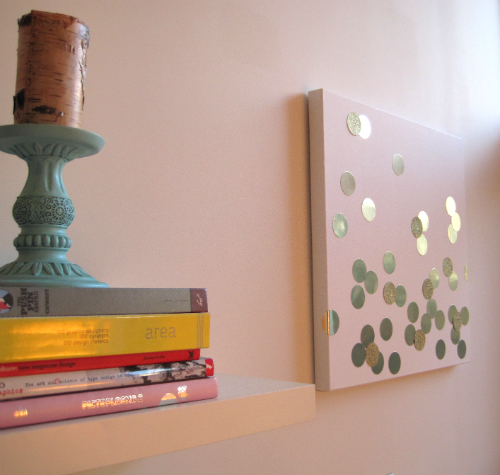 Yep, making chic art is as simple as gluing punched circles to a blank canvass. Using gold confetti on white will give you chic results, as shown above, but you can also go for other colors.
7

Notebook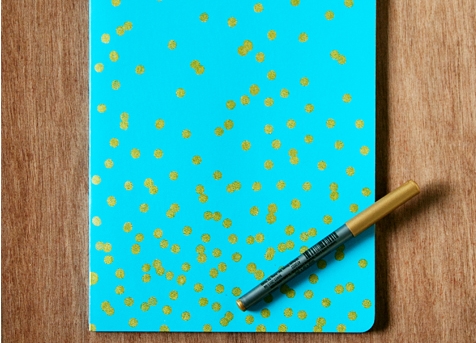 If you're looking for a way to give a plain notebook a cheerful makeover, you cannot go wrong with a confetti look. Doing this is very easy, too. Basically, you make a confetti stencil using card stock. You then use this to mark tiny dots on your notebook. Use metallic marker or any color that will match beautifully with your notebook cover.
---
8

Wrapping Paper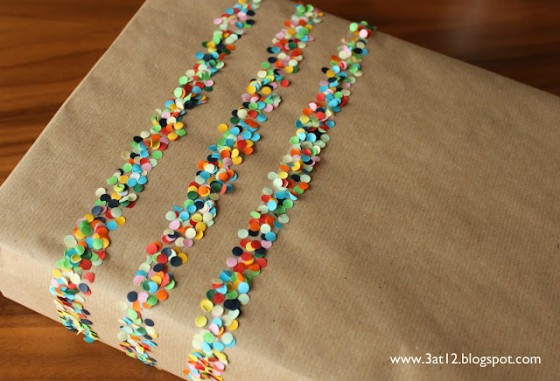 From the blog: Packing paper, double sided tape, hole-punch art paper, sprinkle confetti. Done. Wait, forgot one thing. Vacuum. I love it! If you're looking for a fun and easy way to wrap gifts, this DIY confetti craft is for you.
---
9

Party Ware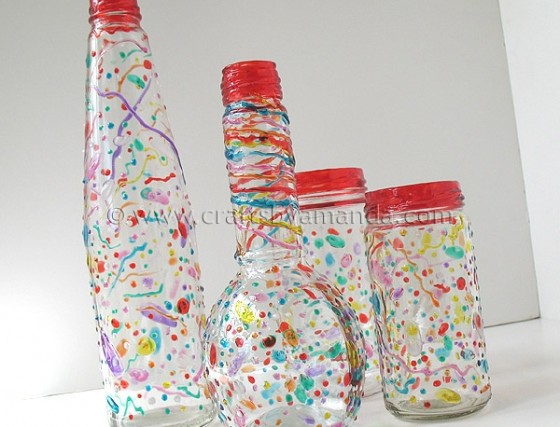 These cute DIY confetti vases are Anthropologie knock-offs, too. The best thing about these is that these bottles are practically trash. Amanda used bottles and containers for oyster sauce, balsamic vinegar, hoisin sauce, and blackberry jam.
---
10

Envelopes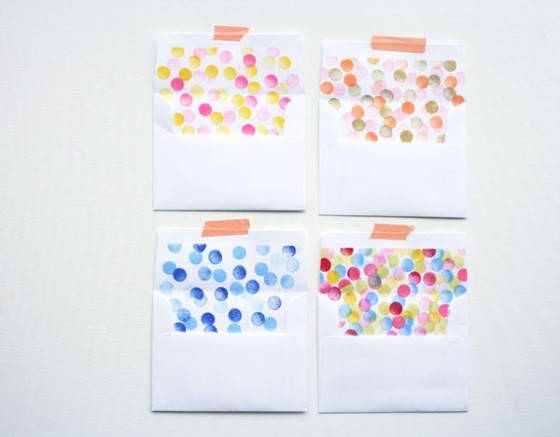 If the DIY confetti cards above don't appeal to you, perhaps these stamped envelope liners will. Doing this is not as messy as using punched circles, too; what you will use are circle stamps and pretty ink pads.
Hope you found this list of DIY confetti crafts useful! For your next party, don't go scratching your pretty head over themes, find inspiration from these DIY confetti style projects instead.
---
Popular
Related
Recent