DIY Table Runners are fantastic craft projects this time of the year, what with the holidays peeking their heads around the corner. We have here DIY table runners that you can sew or paint. Some of these are simple "makeovers" while others need to be constructed from scratch. There are ideas here that you can use for your Thanksgiving DIY table runner or for Christmas. All are perfect year-round, though. Hope you like 'em!
---
1

Tiled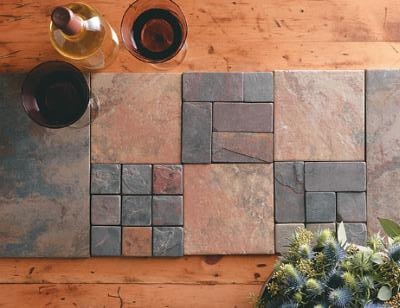 Here is DIY table runner that will not require any sewing. This is also very easy to construct; in fact, you can make this table runner the very day of your soiree. You simply glue felt protectors to the bottom of tiles and arrange said tiles on top of your table. That's it.
2

Tape Measure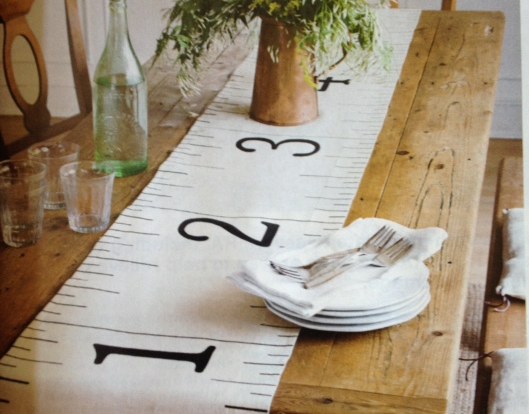 Look at this beauty! I am so making this even though I cannot trust my cats with a table runner. If you're as in love with this as I am, the materials you'll need to recreate it are drop cloth or pre-made table runner, number stencils, and black markers.
---
3

Faux Leaves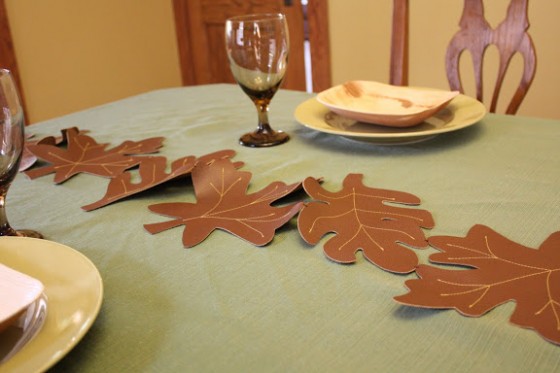 This is reminiscent of the felt leaf trivet I have linked to in this post. Instead of felt, though, you will be using faux leather to make this Thanksgiving-perfect table runner. You simply cut leaf patterns and sew the veins using yellow or white thread. Connect your faux leaves and place on top of a table.
---
4

Woven Jute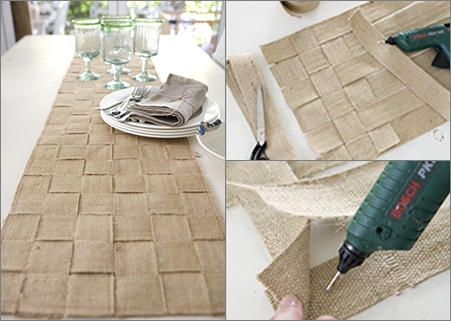 This is a DIY table runner that will cost you only around $10 and also give you a rustic chic table decor. The materials needed for this craft project are jute webbing cut into strips, hot glue, and sewing machine.
---
5

Rustic Rosettes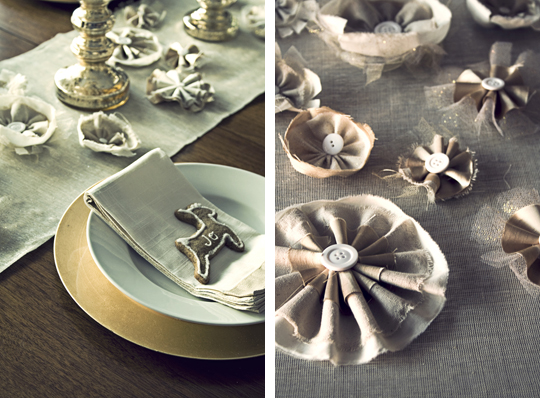 Here is another handmade table runner idea perfect for a rustic-themed gathering. One way to go about this project is to buy a pre-made plain table runner in muslin and then create the rosettes using the how-to after the link. Design variation: use colorful rosettes!
---
6

Stamped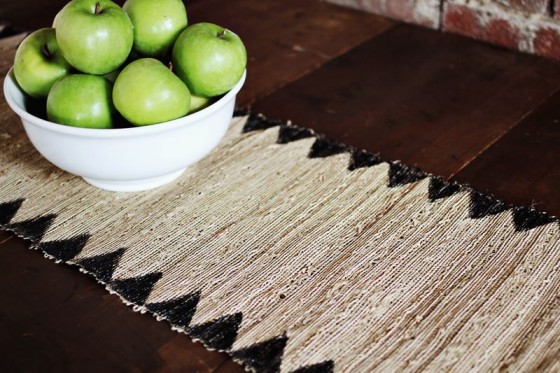 If you're looking for a DIY table runner that you can create faster than you can say Thanksgiving, this idea from A Beautiful Mess is for you. What you do is stamp triangles to the sides of a pre-made table runner and let dry. Congratulate yourself because you just crafted something gorgeous.
---
7

Stenciled Burlap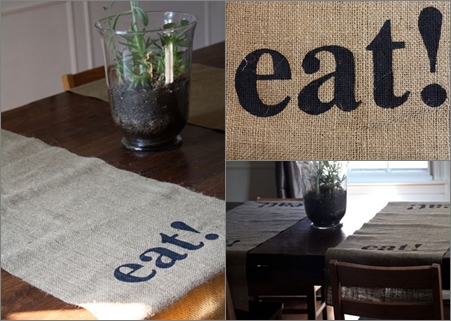 If your guests are picky eaters, this DIY table runner idea might help you out. With a table commanding you to eat, you will not want to be a disappointment.
---
8

Quilted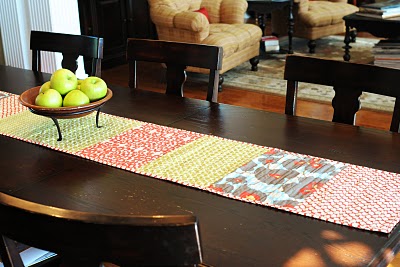 How gorgeous! If you have lots of fabric scraps, you will want to give this skinny and quilted DIY table runner a go. Melissa has a fantastic tutorial for making this dining room decor so check out her blog below.
---
9

Time Canvas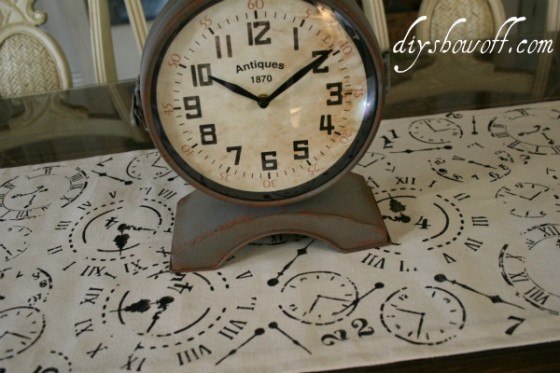 This is, hands down, my favorite from this list of** handmade table runners**. This is a simple sewing and stenciling project that you can do with the help of canvas and a nifty clock stencil.
---
10

Ruffled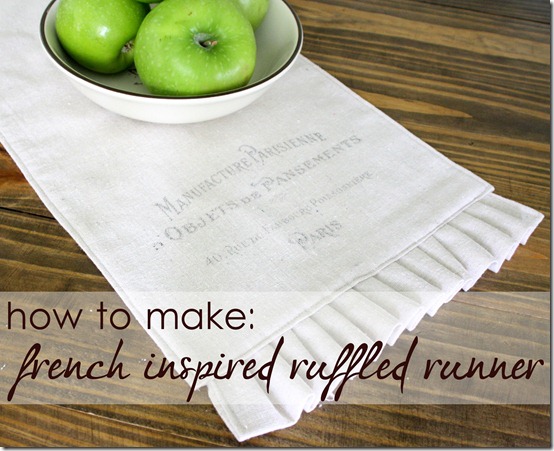 This is a basic table runner idea that you can embellish in so many ways. You can give this ruffled beauty a French-inspired label or use it plain.
I am aware that there are probably a gazillion ways to make DIY table runners so I might have to be back with more ideas. For now, I gave you DIY table runners that you can easily make for Thanksgiving. Happy crafting!
---
Comments
Popular
Related
Recent