The changing colors of the foliage this season can inspire you to look into Crafts using Autumn Leaves. To get you started, we have here 10 fun ideas for fall leaf DIYs. Take note that not all ideas here will require real fall leaves. In fact, we have more than half that will have you making faux leaves, too. Let's take a look at these fun crafts using autumn leaves, shall we?
---
1

Leaves Garland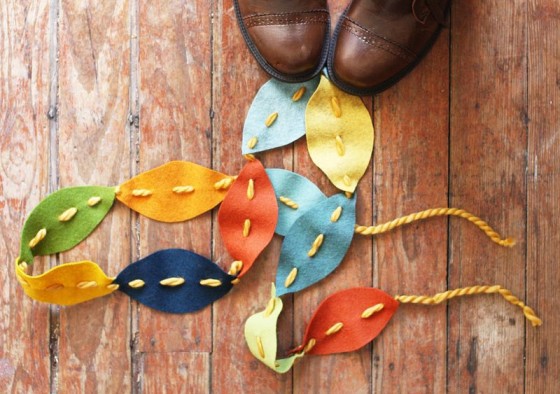 This** autumn leaf-themed craft project** is brought to us by Elsie of A Beautiful Mess. She is one fabulously crafty lady, isn't she? To make this fall-perfect garland, you will need felt and yarn. You simply sew along the middle of your faux leaves and then hang anywhere you like.
---
2

Metallic on Canvas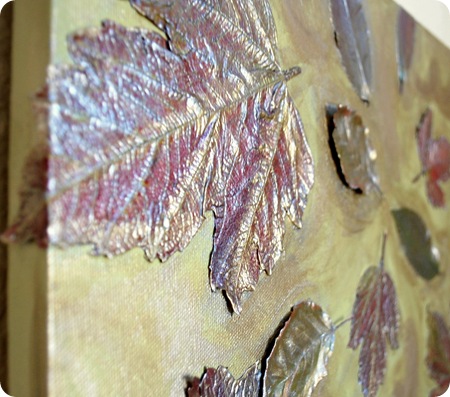 With this particular** fall leaf DIY**, you will be needing actual leaves. What you do is paint a blank canvas in a green or brown-ish shade, then Mod Podge flattened leaves onto said canvas. You then add bronze glaze to the leaves to give them that shiny metallic look.
3

Trivet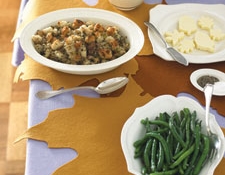 Planning to hold a party to celebrate the new season? One way to make your dining area more festive is by making these fun fall leaf-inspired trivet. Download the template over at Martha.
---
4

Pressed Art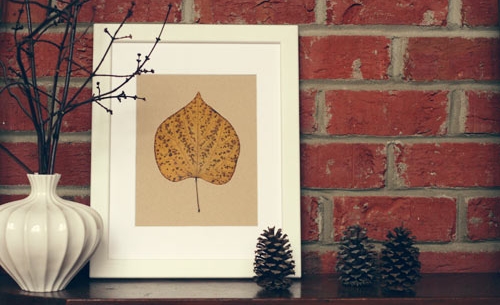 Displaying fall leaves as they are is a fantastic way to make almost free art. You simply press the ones you like and then frame.
---
5

Leaf Spirits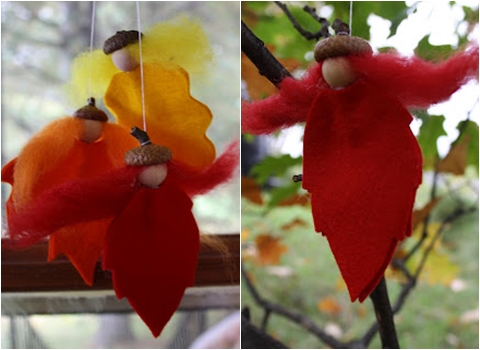 I think these are all kinds of adorable. This is one of the** crafts using autumn leaves** here that your kids will love. To make these, you will need wool felt shaped into leaves, wood beads, pipe cleaners, glue, wool roving, and thread. Check out the link for the assembly.
---
6

Initial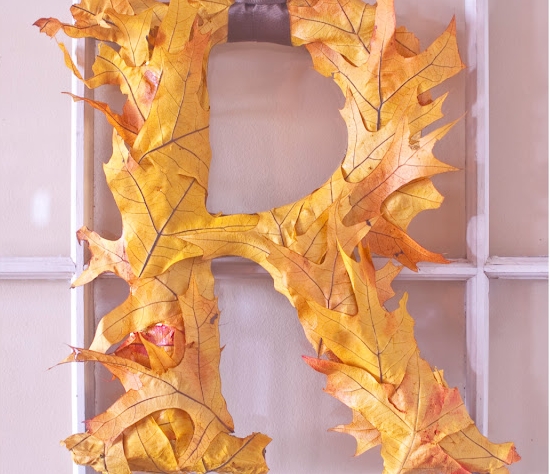 Here is an idea that will fit right in the fall wreath list I came up a few days ago. If you don't have a 3D letter, you can always fashion one using cardboard. You then paint it and cover with lovely fall leaves.
---
7

Faux Mounted Leaves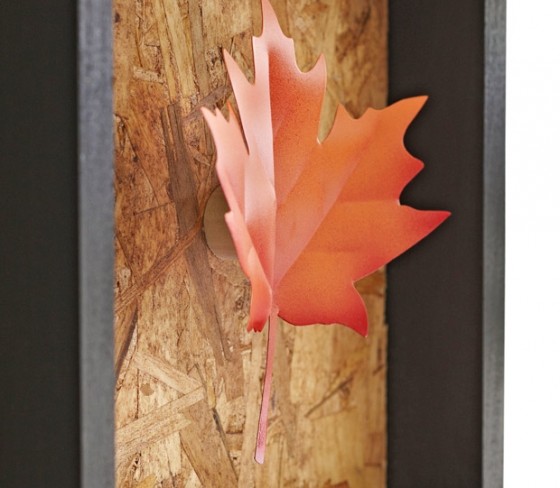 Isn't this lovely? The faux leaf here is made of vinyl flashing. You can get them from any hardware store. To make these mounted beauties, you draw leaves, spray paint in fall colors, and then mount to a frame with a dowel glued to the back of each faux leaf.
---
8

Luminary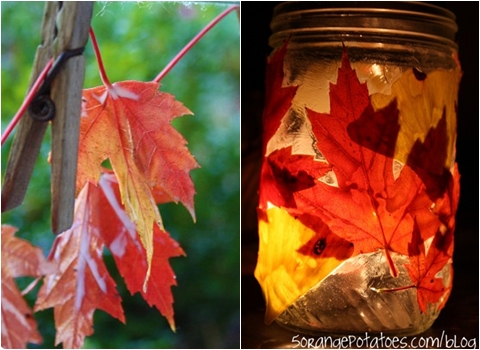 How pretty! The great thing about this fall leaf DIY project is that it's very simple and quick to do. You simply Mod Podge the leaves around a clear jar and then enjoy with a candle.
---
9

Brooch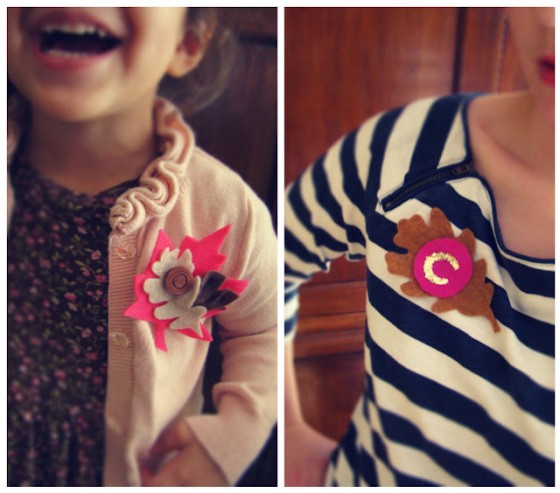 I think these are absolutely lovely. If you happen to have some felt leftover from the first project here, you can use them to make these pretty brooches. Check out the link to see a glitter version that's just as lovely.
---
10

Cushions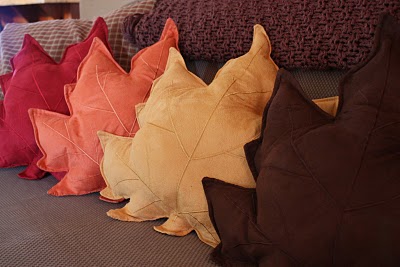 Don't these look fab? These were not actual pillows, though. They were leaf placemats from Walmat that Becca turned into cushions. She simply ripped a seam open a bit, added stuffing, and then sewed up the opened seam again. Clever, yes?
I hope you enjoyed this list of crafts using autumn leaves. I'm sure you have other fantastic ideas for crafting with fall leaves, though. Share them with us!
---
Comments
Popular
Related
Recent