DIY home decorations are a great way to spruce up your living space on a budget. Whether you make decorations from scratch or re-purpose old items, you can't deny that do-it-yourself (DIY) seems to be the way to go these days. Check out the following fun DIY home decoration ideas to makeover your home with!
---
1

Colourful Furniture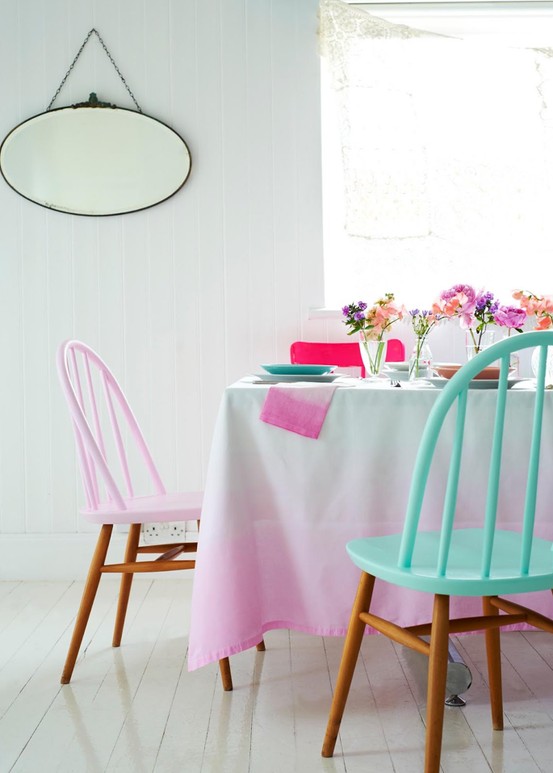 Liven up your living space with a bit of colourful furniture. It could be anything from a wooden chair, dresser, or coffee table; they all make excellent DIY home decorations. Simply sand it down and then paint it with the colour of your choice! For brighter colours, you might want to start with a white base coat to make the final colour really pop.
2

Pedestal Dishes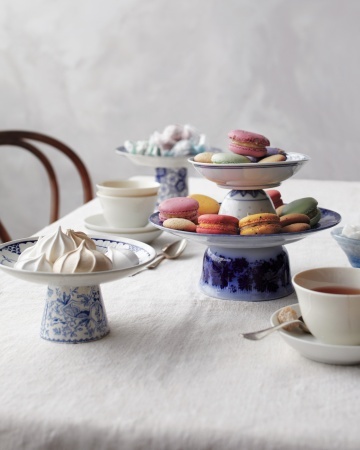 Pedestal dishes are perfect for showing off anything from food to trinkets. You can easily make your own pedestal dish by gluing a dish to an upside down cup or bowl. Scour flea markets for unique looking finds, or keep it simple with plain white dishes.
---
3

Soup Can Planters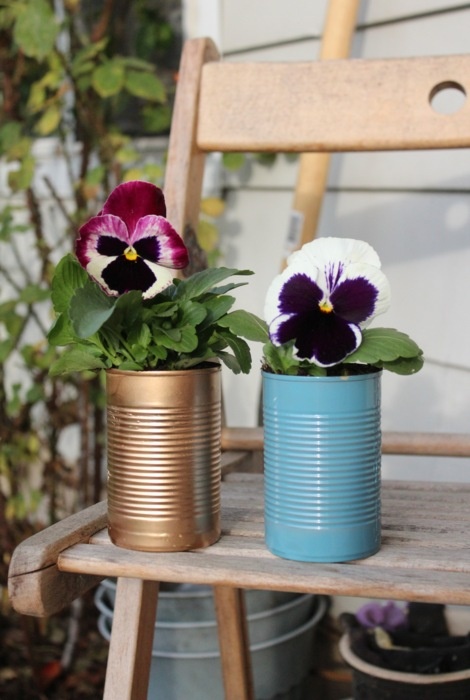 Re-purpose those old soup cans with this DIY home decorating idea. Simply peel off the labels, wash the cans, and then either paint them in an array of colours or cover them in pretty paper. Plant flowers or herbs in them or, alternatively, use them as vases or storage tins.
---
4

Fabric Place Mats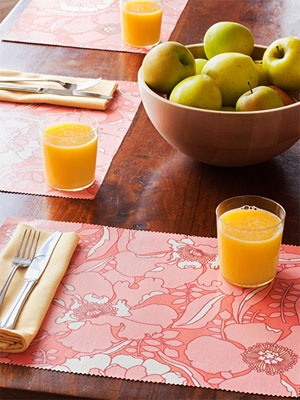 Need a new table setting but nothing really catches your eye? DIY your own! Find an interesting fabric, remembering to choose a thicker and more durable style, cut the fabric into place mat sized pieces, apply an iron-on vinyl topping to both sides, and then trim the edges with pinking shears.
---
5

Stacked Suitcase Side Table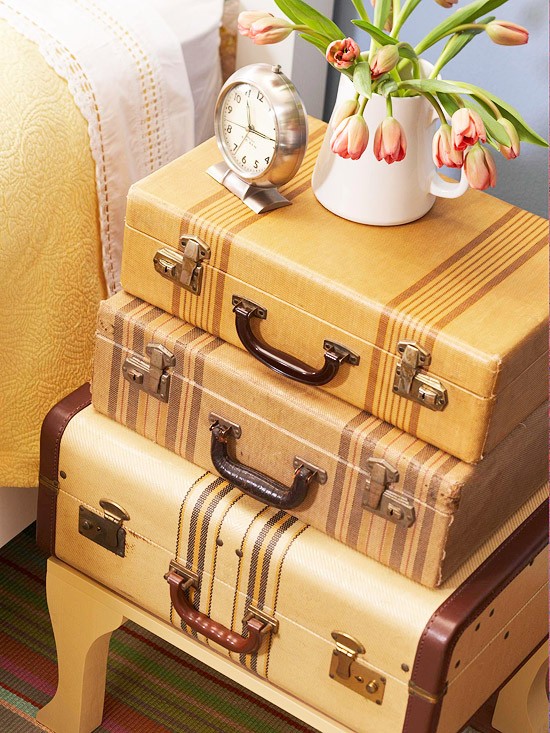 If you can get your hands of some vintage looking suitcases, try stacking them to create an interesting looking side table. Start with the largest suitcase on the bottom for balance. The best part is you can also use the suitcases for storage!
---
6

Banded Cushions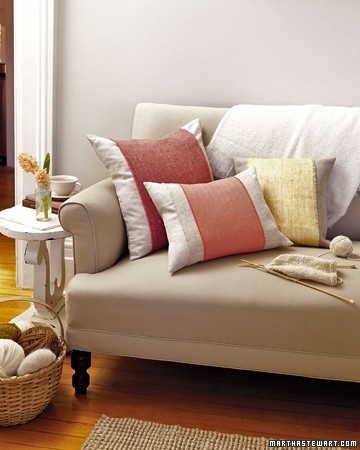 If you've got some plain cushions lying about, give them a quick and easy update by wrapping a wide band of fabric around the middle. Simply choose a colour or pattern that takes your fancy. Secure the band by sewing it in place or just tie the ends of the fabric together and hope no one turns the cushion around!
---
7

Framed Pattern Feature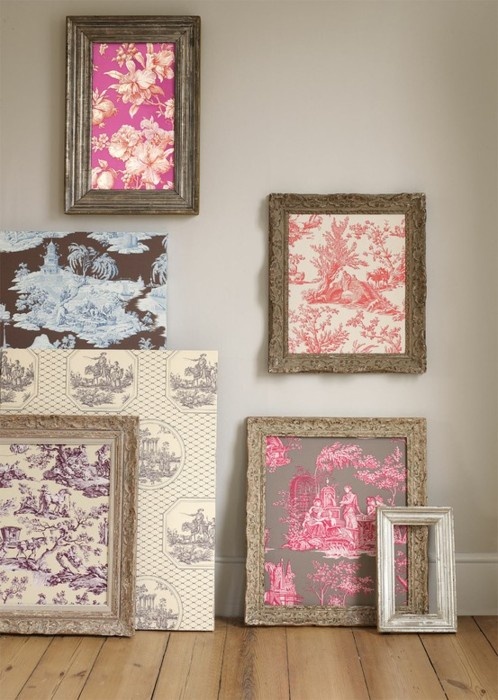 Do you love the look of wallpaper but you're not ready to commit to plastering the walls in the stuff? Try framing a pretty wallpaper pattern, or several different patterns, to create a kind of hanging feature wall. The best part about DIY home decorations like this is that you can easily change up what's inside the frames depending on your mood.
---
8

Rope Lamp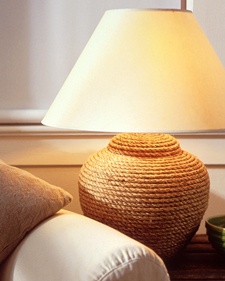 Give your home a beachy vibe with the help of a little natural rope. If your lamps are looking a bit shabby, try making over the base by wrapping it in rope. Start by gluing on some rope at the bottom and then wrap the rope around till you reach the top. You could also use this DIY method to spruce up a range of different exteriors like storage and planter boxes.
These are just a few DIY home decorations that I'm loving right now. Most of them can easily be achieved in a day and can be made to suit a range of different decorating styles. Do you have any DIY home decorating ideas that you'd like to share?
---
Comments
Popular
Related
Recent