These days, you can give a crafty twist to just about anything in your home, including DIY photo frames. These DIY home décor projects range from simple to somewhat advanced, from minimalist to shabby chic. No matter what design aesthetics you adhere to, I am certain that there is a handmade DIY photo frame idea here that will get your crafty gears going. Enjoy!
---
1

Graduated Layers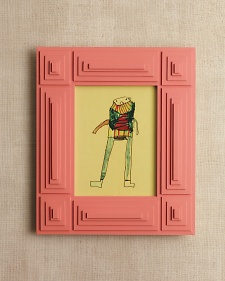 The first of these DIY photo frames is an idea by Martha Stewart. This is one of the chic and minimalist photo frames included in this list. It is constructed of balsa wood pieces layered to create a gorgeous architectural frame detailing. Cute, right? I bet this will look nice spray painted in black.
2

Candy Box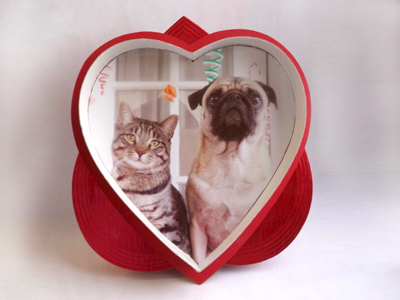 A photo frame made of Valentine's candy box? If that isn't creative, I don't know what is. Cleverness aside, this little project is simple, too. You arrange the box with the bottom and top part of the lid facing together. You also cut a stand out of the bottom.
---
3

Comic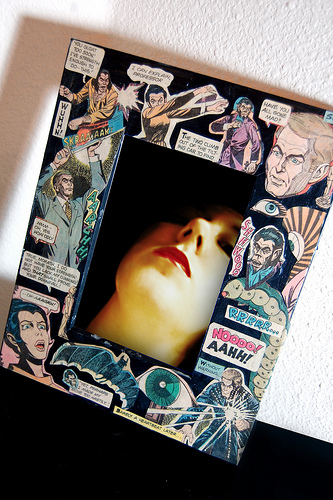 Alexa created this DIY photo frame as a Halloween décor item, but I think this will look great year-round in a boy's room. To make this, you simply Mod Podge comic book panels or illustrations onto a store-bought frame. Said frame should be painted black first, though.
---
4

Medallion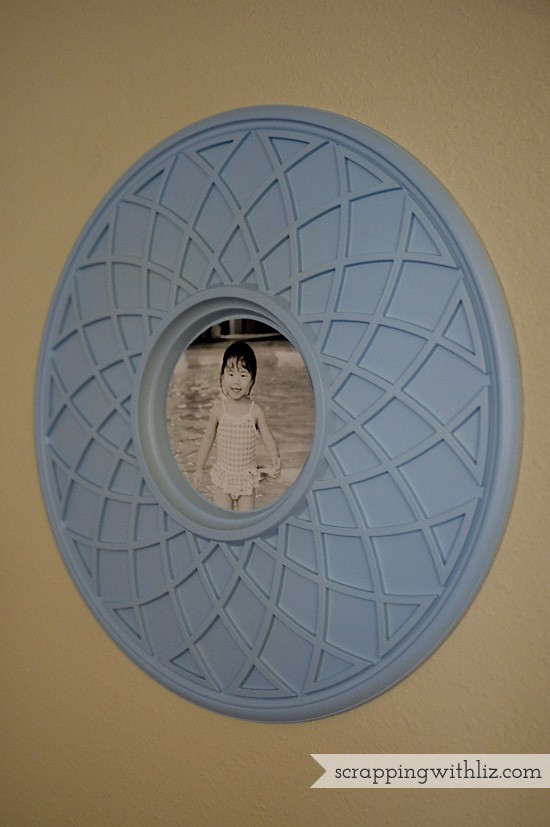 This unique-looking round frame is a ceiling medallion. Clever, right? Liz simply spray painted the medallion and then added a round photo to the center.
---
5

Stenciled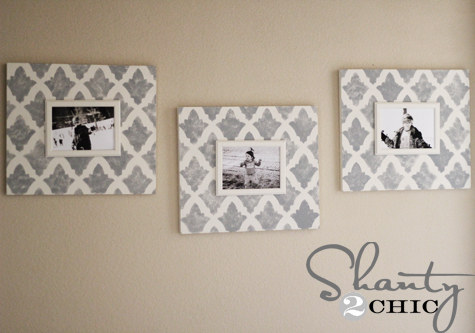 This beautiful DIY frame idea offers you a great way to add stenciled patterns to your art or photo wall. The stenciled parts of these frames, as a matter of fact, are only wood pieces. After they were made pretty using the pattern, store-bought photo frames were nailed to them.
---
6

Photo Collage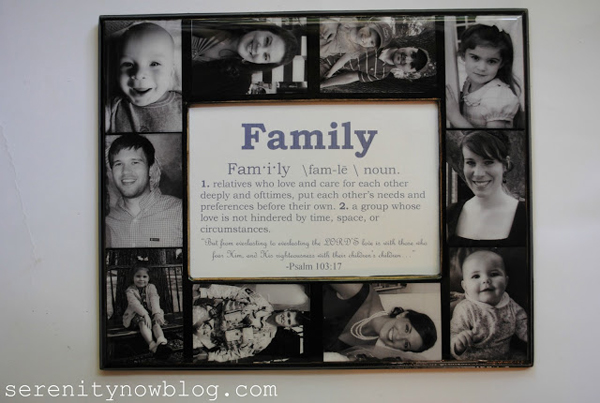 A frame made of photos! That's fun, right? You can try this project the Mod Podge way but using resin will also work. Doing the latter will give you a frame with a lovely finish and dimension. Just make sure that you work in a well ventilated area.
---
7

Toys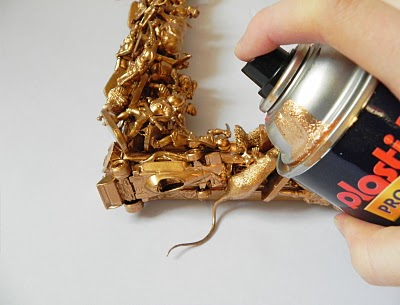 This is probably my favorite among these DIY photo frame ideas. To make this frame, you hot glue various toys to an old frame and spray paint everything after. Done and done! This proves one of my many long-standing craft theories: sometimes, all you need are hot glue and paint.
---
8

Rosette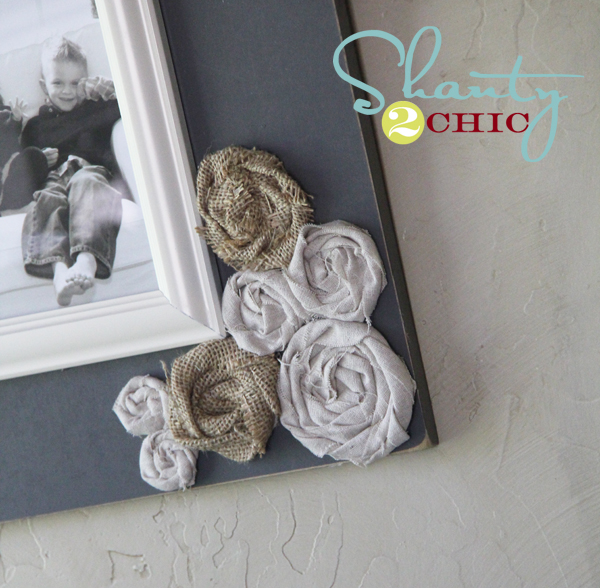 Looking for a handmade photo frame project that looks delightfully shabby chic? This rosette one may tickle your fancy. It's a great way to use up fabric scraps, too.
---
9

Magnetic and Quilted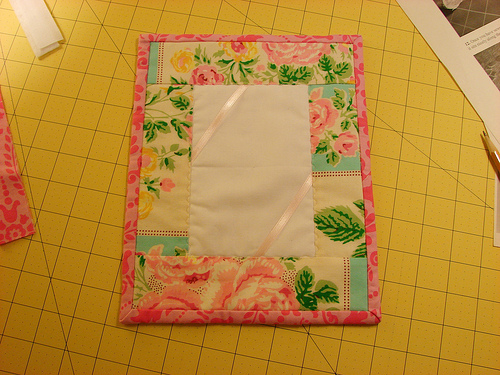 How cute is this quilt photo frame? Unlike standard frames, this one doesn't stand upright. It can, however, be adhered to your fridge since it has magnetic tapes on its backside.
---
10

Crochet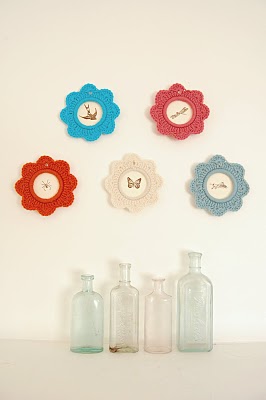 This project is making me wish that I know how to crochet. Because how cute would a bunch of these look hanging from a craft room wall? For those who love to crochet, the base (the middle part from which you crochet the frame) used here is a bangle.
I don't know about you but these have inspired me to give our art wall an update. If you have other DIY photo frame ideas, don't hesitate to share them with us. We love looking at all kinds of craft projects!
Sources: marthastewart.com, ljcfyi.com, swelldesigner.blogspot.com, scrappingwithliz.com, shanty-2-chic.com, serenitynowblog.com, blog.dawanda.com, shanty-2-chic.com, allie-oopssweethappylife.blogspot.com, lolanovablog.blogspot.com
---
Comments
Popular
Related
Recent