Since we're having a bag kick lately and also because it's practically summer, I thought it would be nice to give you a tutorial on sewing a simple beach bag. I used a pillow case, for a bit of a thrifty twist, but you can use your own twists when sewing a simple beach bag too. Happy sewing!
---
1

What You Need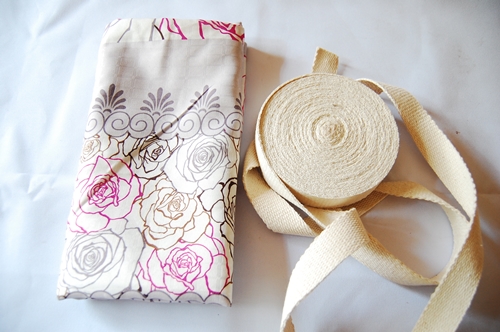 The basic materials that you will need in sewing a simple beach bag include a pillow case with pretty prints and cotton bag straps. These straps come in a variety of colors. You will also need a sewing machine, a marker, a measuring tape, and thread that matches your pillow case and/or straps.
---
2

Cut off Extra Flap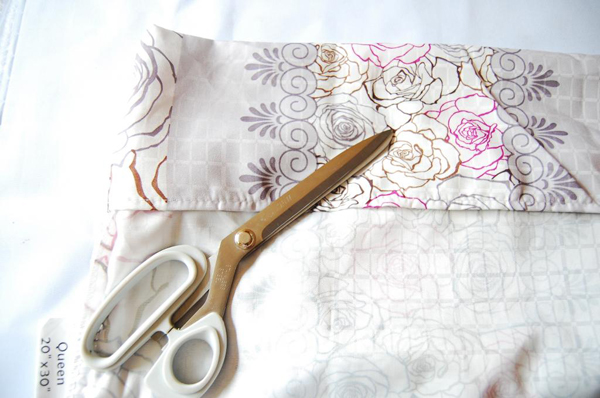 Turn your pillow case inside out. If it comes with this mouth flap thing, remove it. If your pillow case doesn't have this part, skip this step.
---
3

Reinforce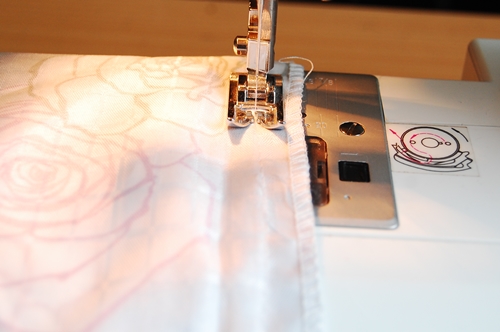 While your pillow case is inside out, you will want to reinforce its stitches. These things are constructed using long stitch lengths, which means that they are not very durable. What you do is simply sew over the stitches of your pillow case using shorter stitch lengths.
---
4

Close Top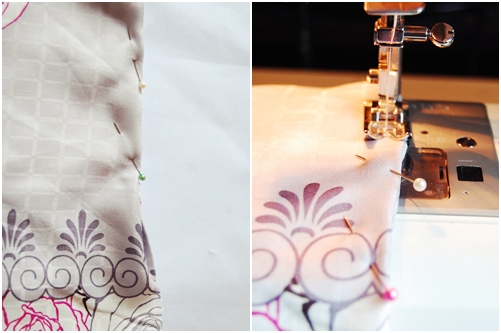 Turn your pillow case inside out again. This time, the right side would be outside. Take the side from which you cut off the mouth flap. Fold and pin these two opposing opening sides together. The fold should be about ¼ inch in width. Sew together.
---
5

Fold in Half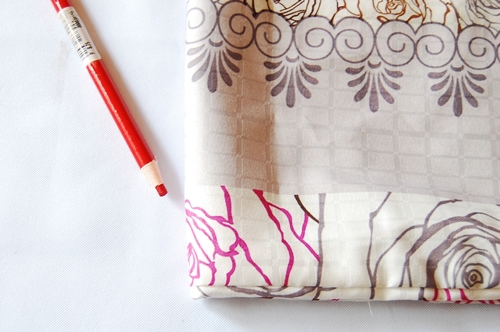 At this point, you will have a giant sausage case of some sort, with no opening whatsoever. Now fold the whole thing in half, crosswise. Mark your fold.
---
6

Insert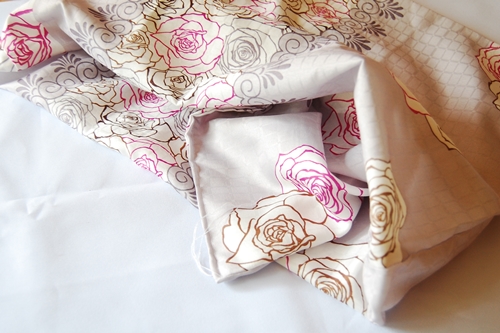 Using the mark you made in step 5 as reference, insert one half of the pillow case into itself. Basically, at this point, you are making the outer part of your DIY beach bag AND the lining as well.
---
7

Sew Opening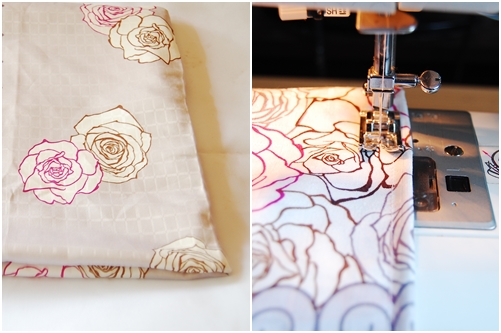 Flatten your bag nicely, making sure that its proportions are correct. Once you're sure that the middle fold you made looks right, top stitch the opening of your pillow case beach bag. I chose to do two rows of top stitching, by the way.
---
8

Ruching Guide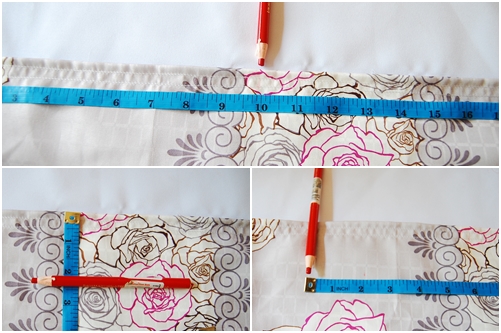 After you stitched the opening, flatten your bag. Now we make marks for the top ruching and the straps. First, find the middle section of your bag. Mine was on the 10-inch mark. Using this mark as reference, measure two inches towards the bottom of the bag. Using this 2-inch mark, measure 12 inches to the sides. This 12-inch line is your guide for making the ruching.
---
9

Ruching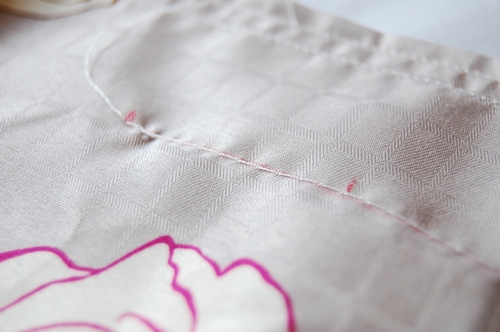 Using long stitches on your machine, sew along this 12-inch line.
---
10

Pull and Ruffle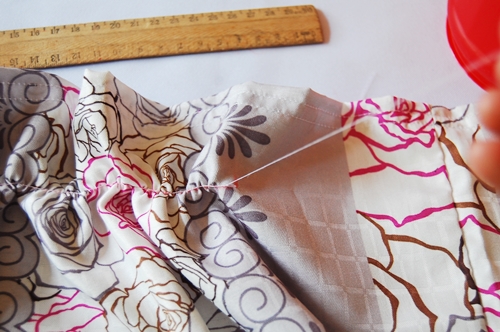 Take one of the threads and pull. This is how you make a ruffling effect along the opening of your beach bag. Pull and flatten until you find a ruched look that you are happy with.
---
11

Strap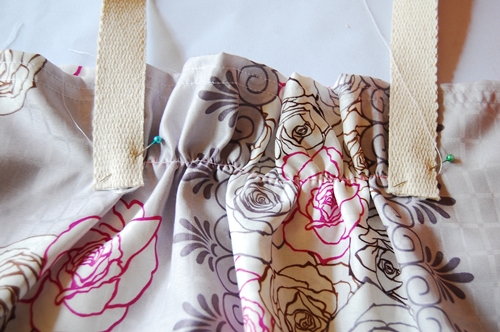 Take your cotton bag strap and cut two 24-inch strips. Take one and position along the ruched bag opening like so. Sew the ends of these strap into place.
---
12

Embellish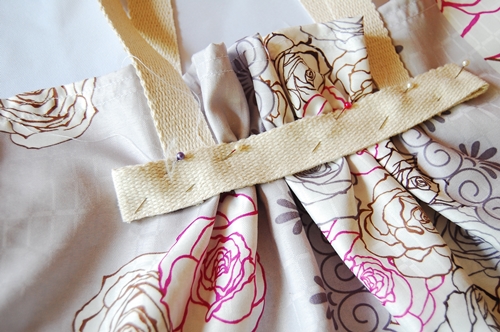 Measure another cotton strap for embellishing the ruched area of your bag. Fold the ends and pin along the ruched stitch line. Sew in place. Repeat steps 8 to 12 to the other side of your DIY beach bag. Snip off excess thread here and there and you're done!
Wasn't that easy? Sew one for you and some for your friends as well. For those who don't particularly like the beach, these types of bags are great for everyday use, too.
More
---
Popular
Recent