When you can't find the perfect purse, there's a simple answer - there's a multitude of DIY bags to choose from. Even the least skilful of crafters can find something achievable and produce a bag that fits your needs to a tee. From ultra complicated with pockets galore to simple totes, I've gathered together a dazzling array of DIY bags to tempt you to put the treadle to the metal. Oh! And I've included some non-purse bags too.
Table of contents:
1

Upcycled Zippered Book Clutch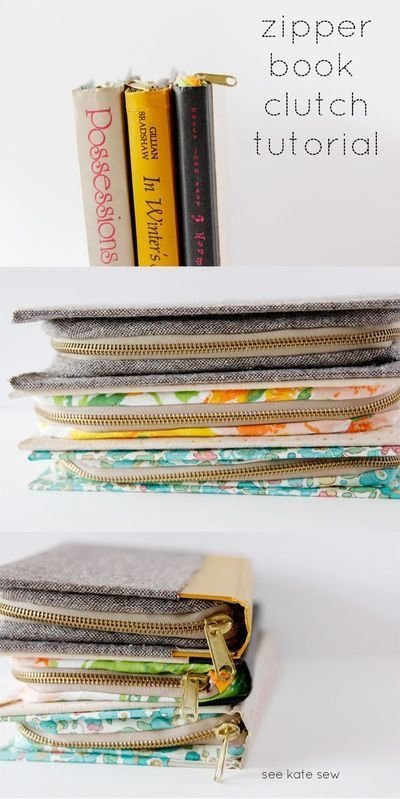 Via Upcycled Zippered Book Clutch - ...
DIY bags come in all forms.
2

No-Sew Tote Bag from a Pillowcase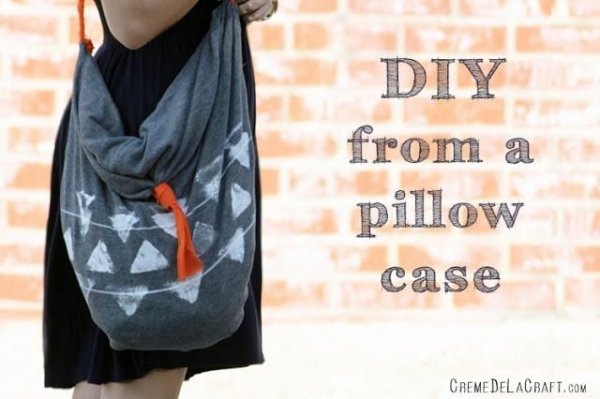 Via DIY Tutorial: DIY Pillowcase Refashion ...
For anyone with a fear of the sewing machine.
3

Simple Backpack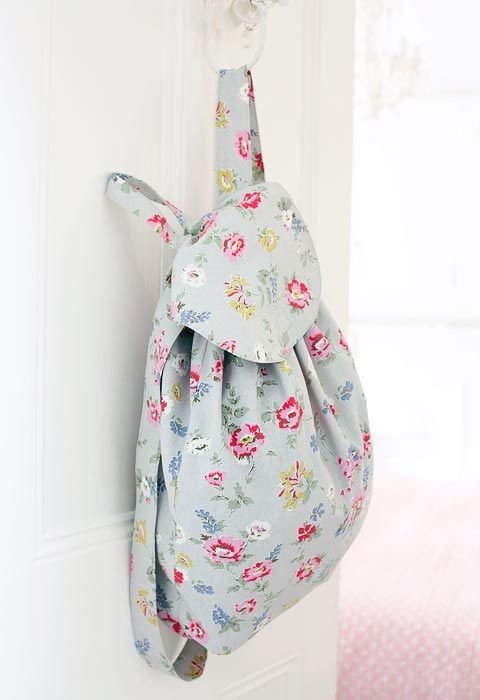 Via Print How to sew a ...
Click on the link and print out the pattern.
4

DIY T Shirt Bag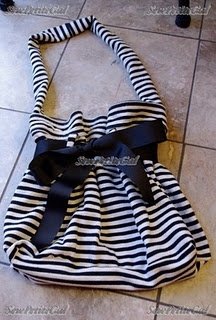 Via SewPetiteGal: Sweatshirt to Tote Bag ...
A purse from old clothes? How clever!
5

Jean Pocket Purse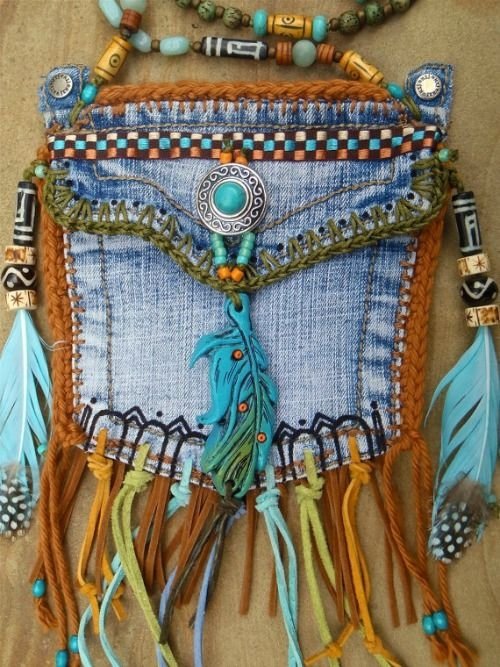 Via Great Ideas for Upcycling Those ...
It's such fun to customize old denims.
6

Hobo Bag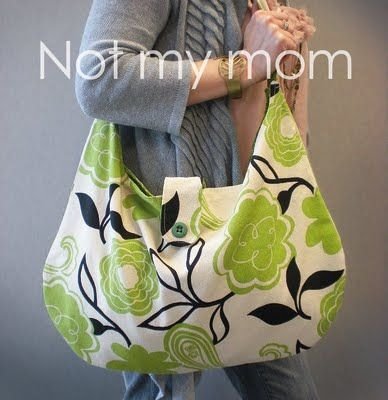 Via While They Snooze: I made ...
Slouchy and roomy.
7

DIY Car Trash Bag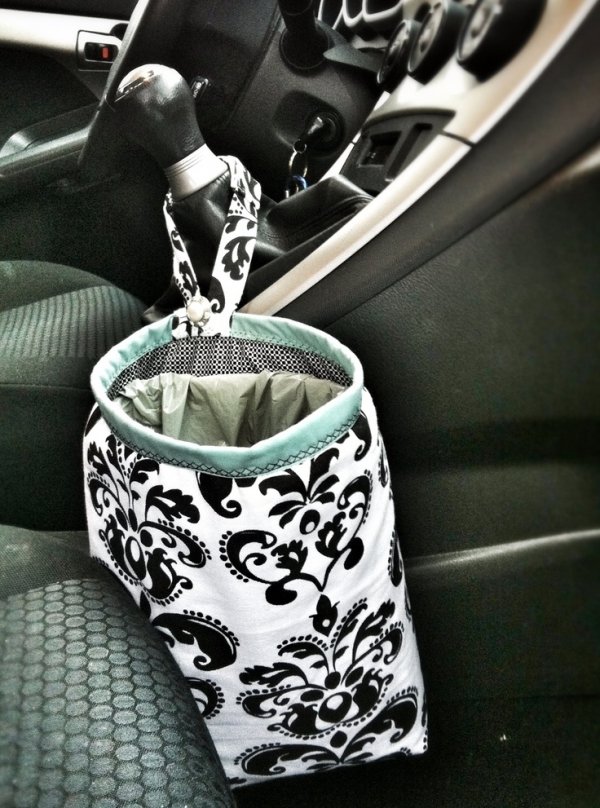 Via A Ditchin' Time Quilts: Tutorial ...
Not all homemade bags are made for accessorizing your killer outfit.
8

DIY Reversible Handbag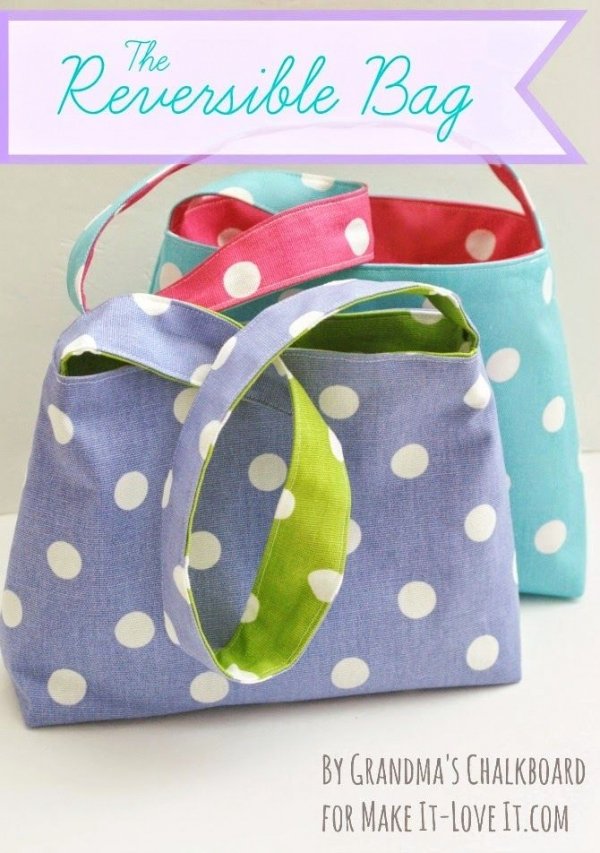 Via The Reversible Bag…for kids! | ...
This is meant for the princess in your life 0 but scale it up if you're a clever stick.
9

Beach Towel Tote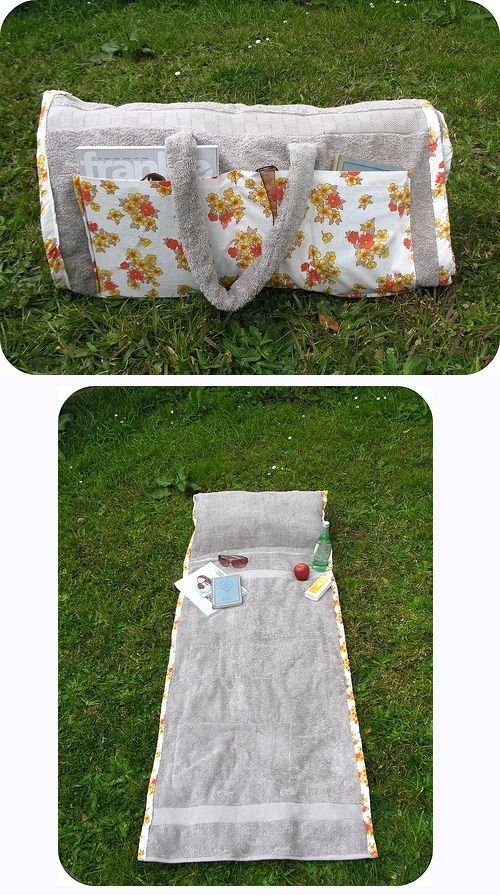 Via 33 DIY Ways To Have ...
Oh the genius of some people.
10

Blanket Satchel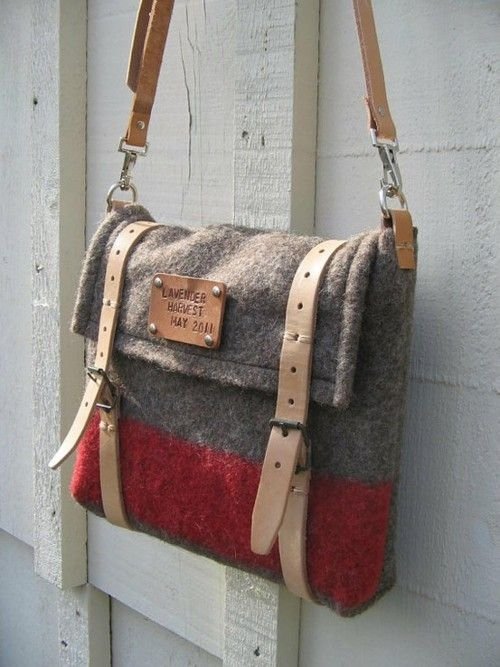 Via Authentic Swiss Army Blanket Travel ...
One of the more complicated DIY bag projects but if you're up for a challenge ...
11

Picnic Blanket Tote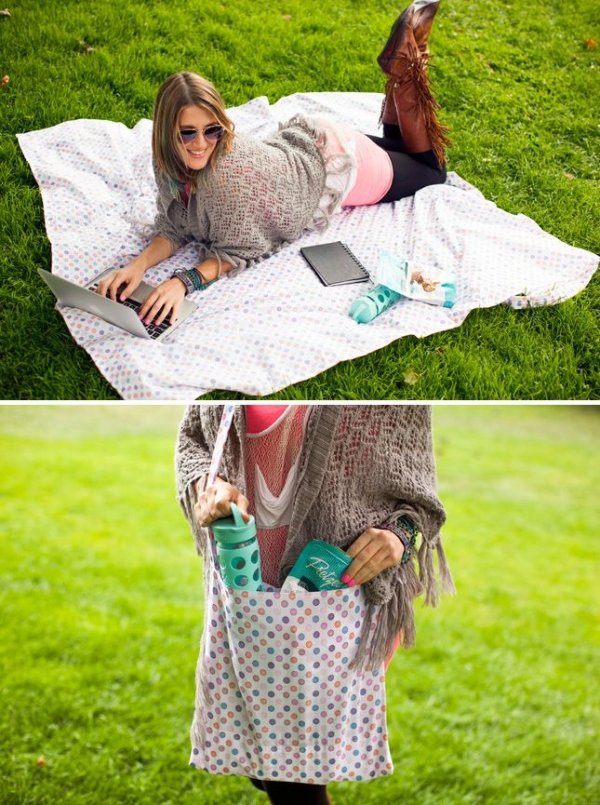 Via Make a Tote Bag That ...
I just love bags that transform into useful things.
12

Drawstring Bag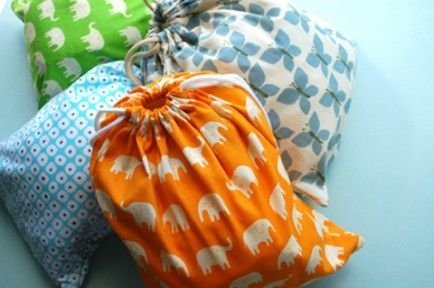 Via 8 Adorable Sewing Projects for ...
So many uses for a drawstring bag.
13

DIY Toy Cinch Bag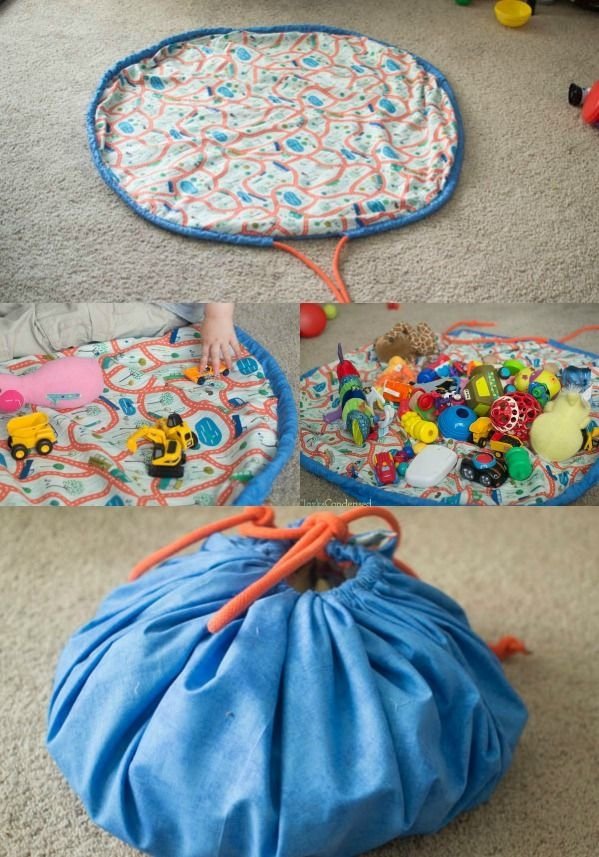 Via DIY Toy/Lego Bag and Playmat
A godsend for a busy mom.
14

DIY Messenger Bag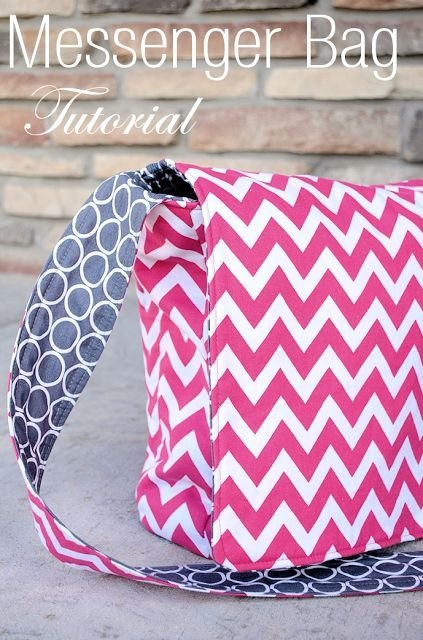 Via Messenger Bag Tutorial and Pattern
What color would you make?
15

Simplified DIY Clutch Bag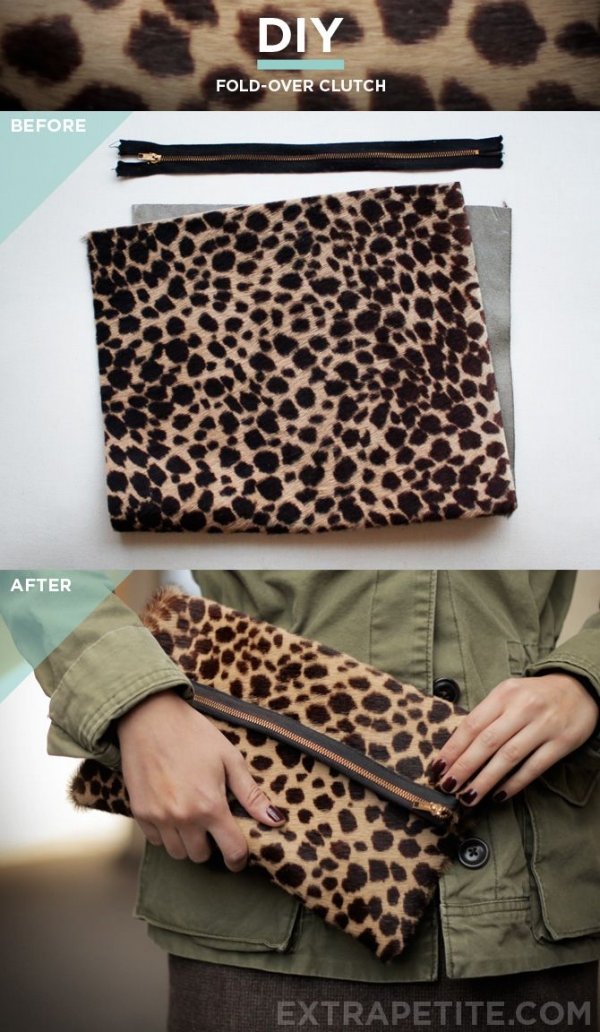 Via Extra Petite | Petite Fashion, ...
The foldover is optional.
16

No Sew Sleeping Bag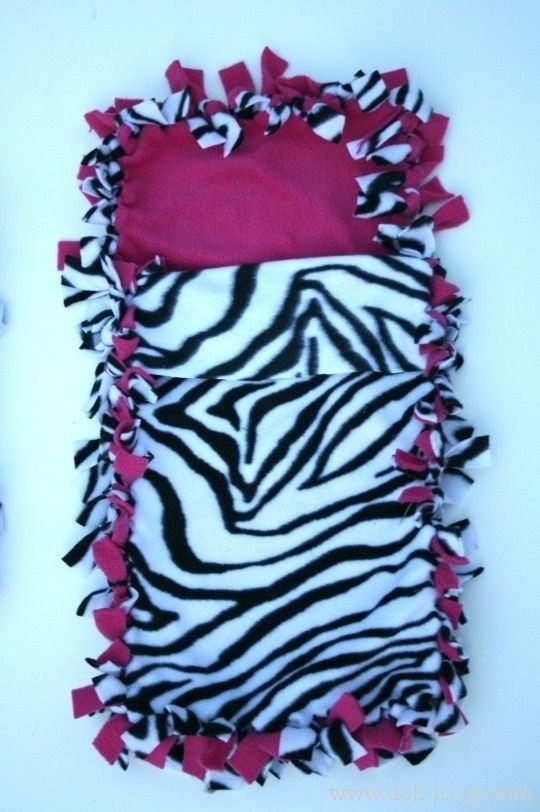 Via Doll Play - Christmas Eve ...
Great for slumber parties, camping, etc. Would be such a cute gift idea for a kiddo!
17

Six-Pocket Bag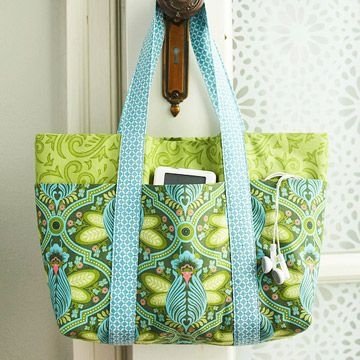 Via A Simple Six-Pocket Bag
Need a bag that keeps your stuff organized?
18

Simple Duffel Bag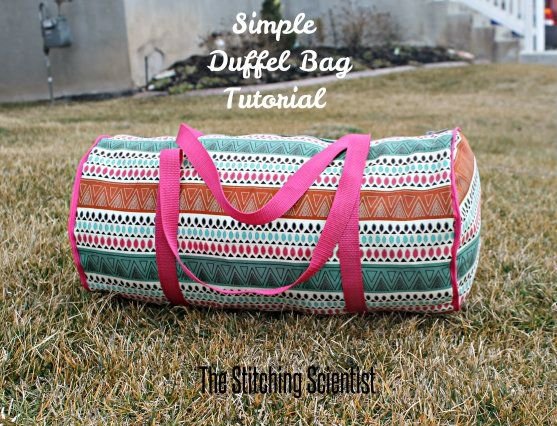 Via Simple Duffel Bag
Maybe you'd like a cute round one?
19

Button Lunch Bags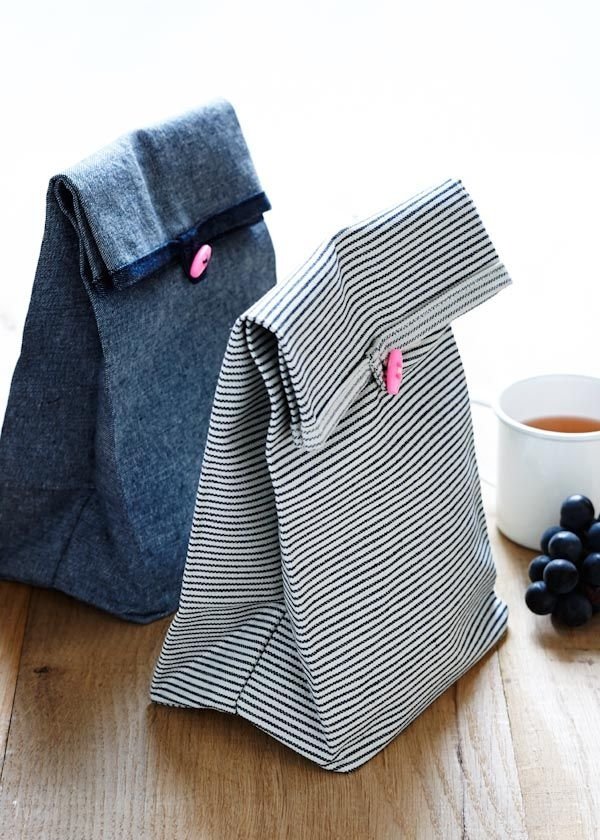 Via Button Lunch Bags
Show everyone else up with their boring brown bags.
20

Reversible Bag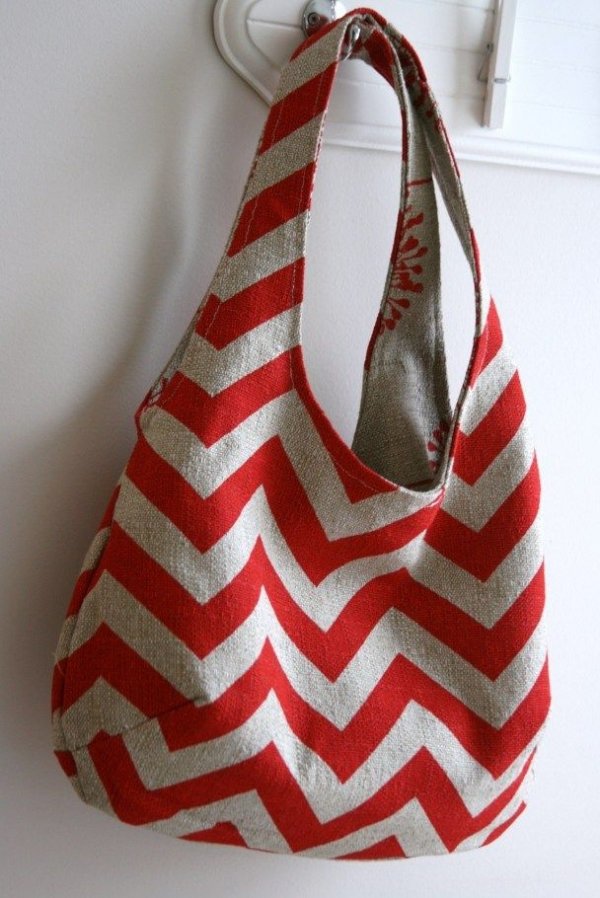 Via Reversible Bags!! Make one!
Super simple pattern & great instructions.
21

Diaper Bag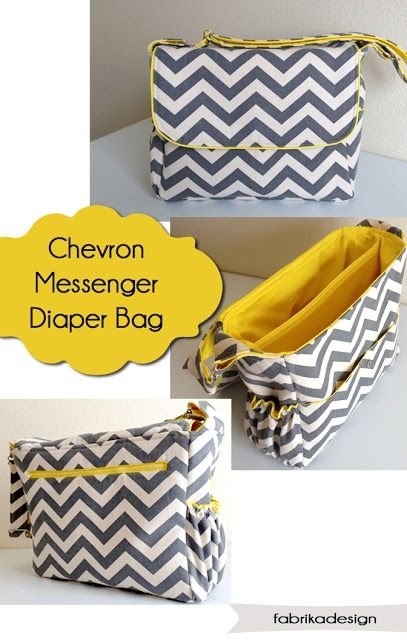 Via g*rated: Chevron Messenger Diaper Bag
Can't find the perfect diaper bag? Make your own.
22

Leather Tote and Change Purse
Via Make Your Own Leather Tote ...
Super leather bag at a fraction of the cost of a store bought one and all your own work.
23

Easy Tote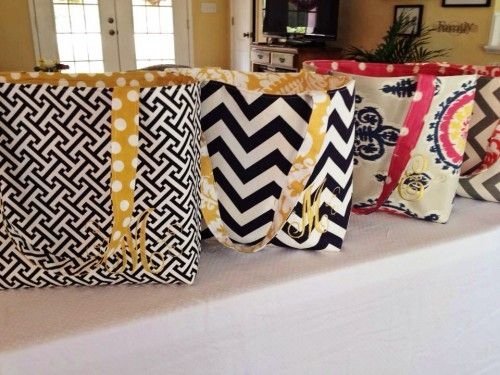 Via DIY Monogram Tote Bag - ...
This makes a great beginner sewing project yet it's elegant enough for advanced sewers to appreciate it.
24

Origami Bento Bag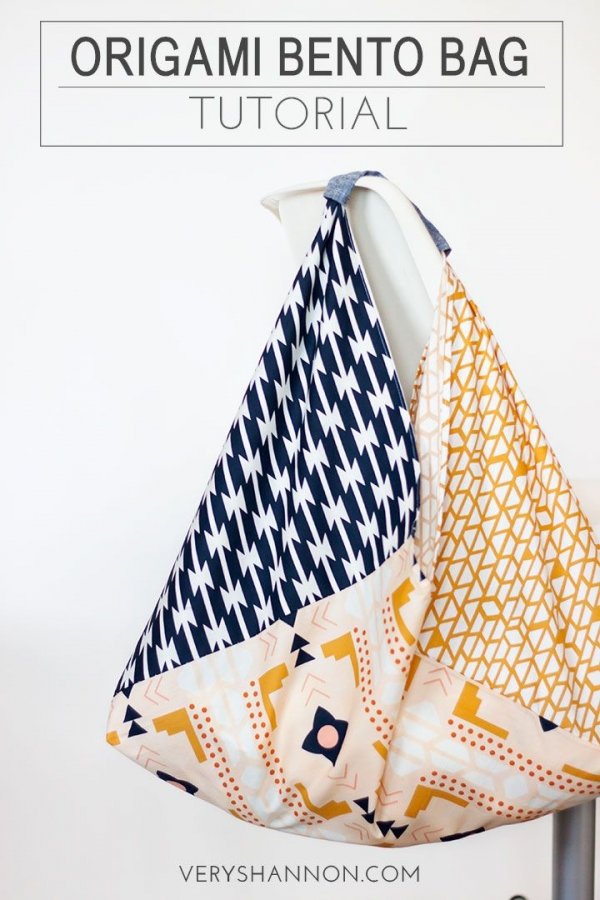 Via VERY SHANNON: SEWING || ORIGAMI ...
A cute bag made using only 3 fat quarters
25

T-Shirt Tote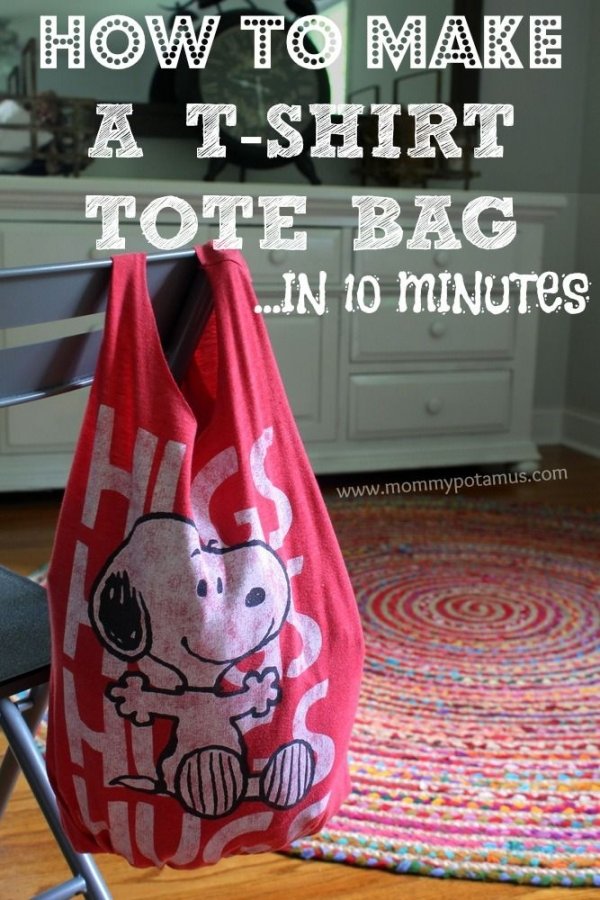 Via How To Make A No ...
A bag from a t-shirt in ten minutes? Wowser!
26

Multi-Pocket Urban Tote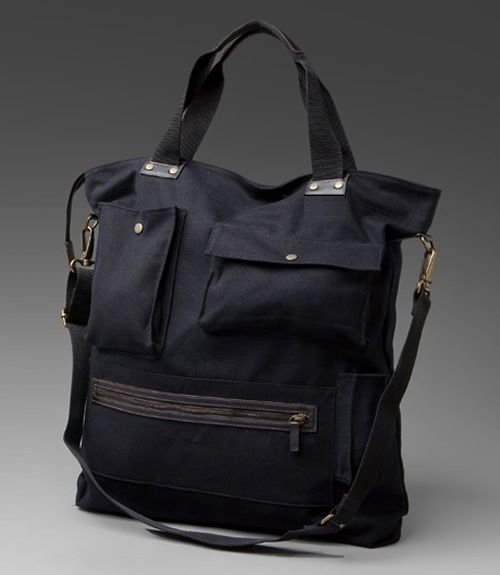 Via patternpile.com
How proud would you be if you made this?
27

DIY No Sew Tote Bag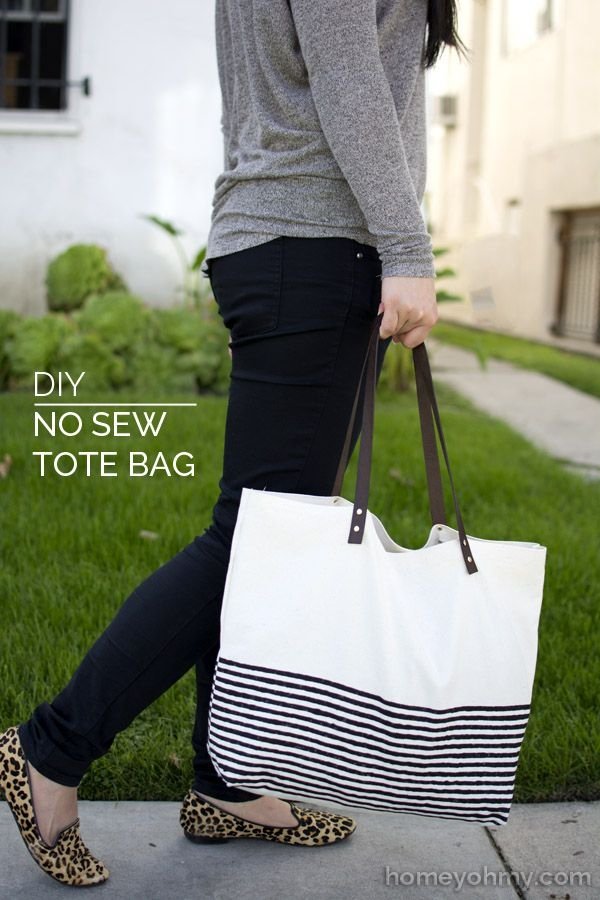 Via DIY No Sew Tote Bag ...
Non-sewers rejoice.
28

Fold up Tote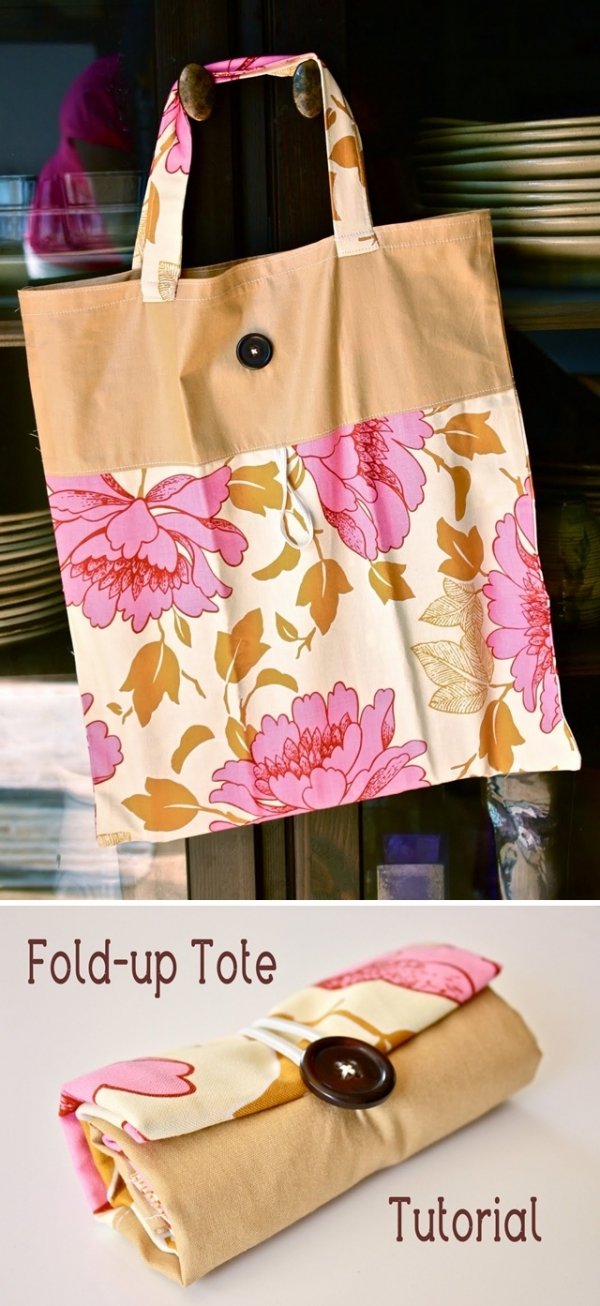 Via Zaaberry: Tote + Tutorial = ...
Perfect to keep in the car or as a spare in your purse for shopping trips.
29

Japanese Knot Bag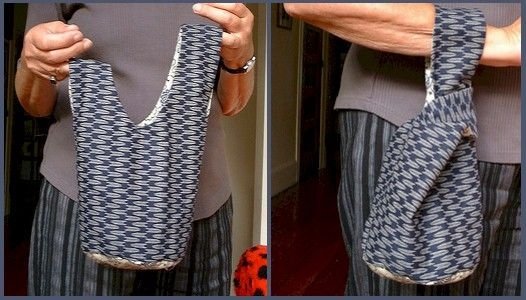 Via Japanese Knot Bag Sewing Tutorial ...
Interesting!
30

The One Hour Bag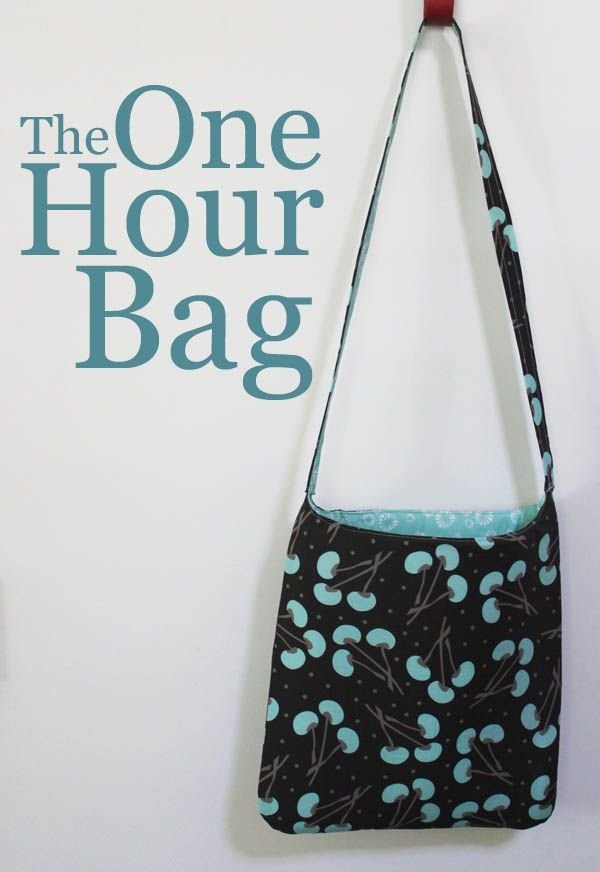 Via The One Hour Bag - ...
So good you'll want to make it twice.
31

Bucket Bag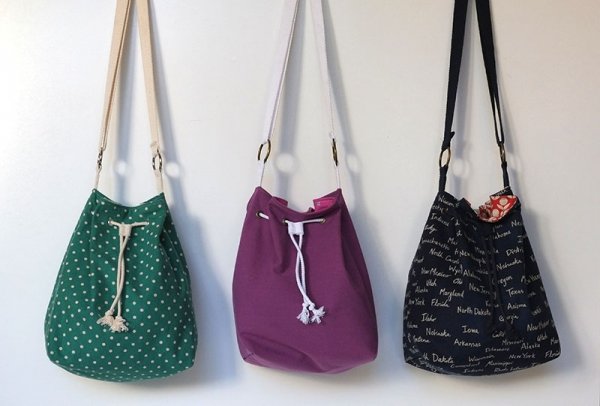 Via sewmamasew.com
Too cute to pass on.
32

DIY Bag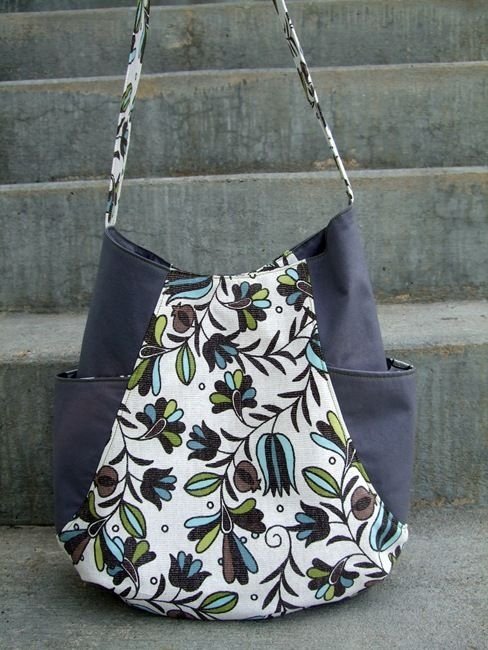 Via Another 241 Tote and Two ...
Love the style of this one.
33

No-sew Sequined Clutch

Via 32 DIY Prom Accessories That ...
This will make you the DIY Queen Bee at the ball.
34

DIY Gift Bag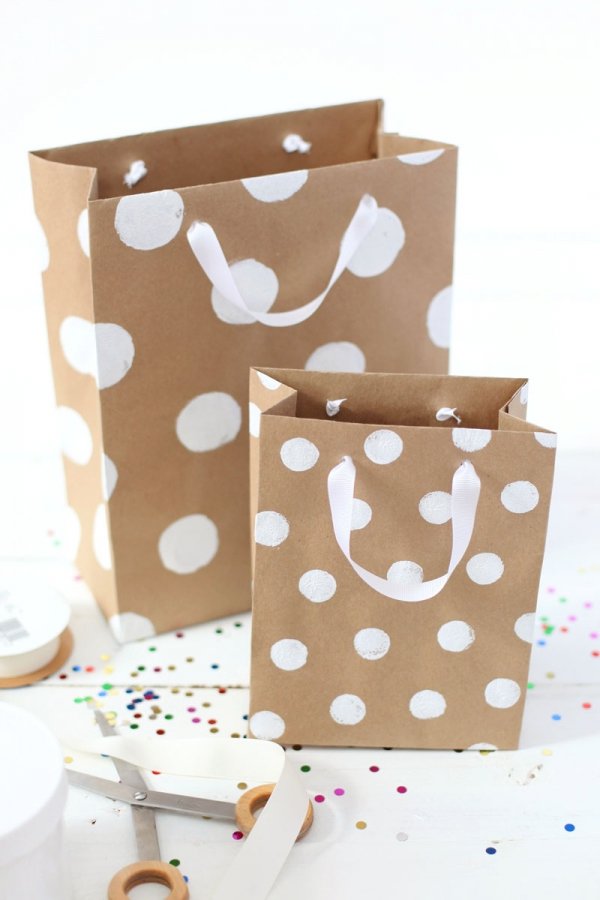 Via How To Make Professional-Looking Gift ...
Once you make one, you'll want every gift in a bag.
35

The Awesome Bag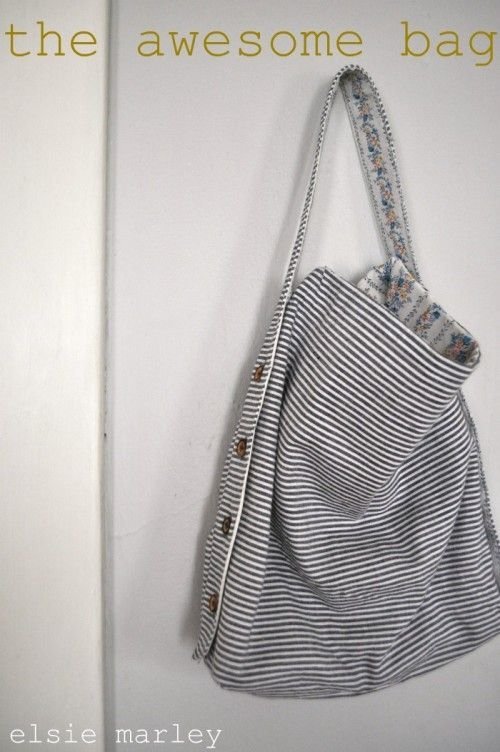 Via versus: The Awesome Bag Tutorial ...
I love that you can change the strap length- and it's reversible!
36

DIY Transparent Satchel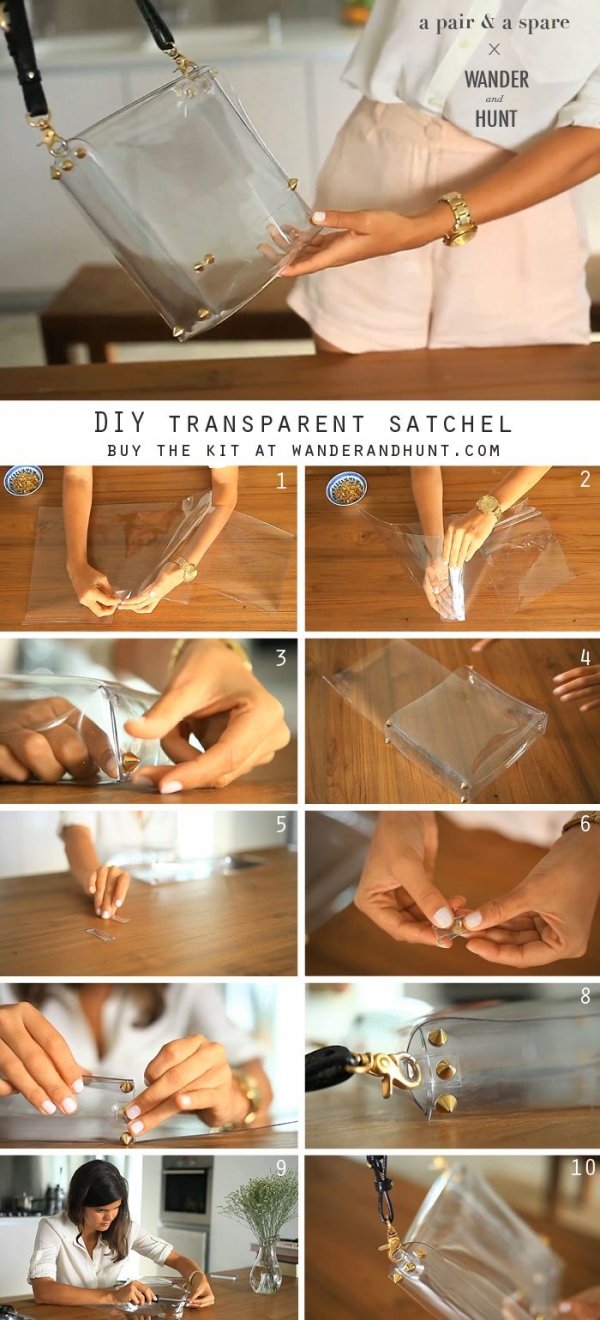 Via DIY Transparent Satchel - A ...
Too cool for school.
37

Bag with Leather Straps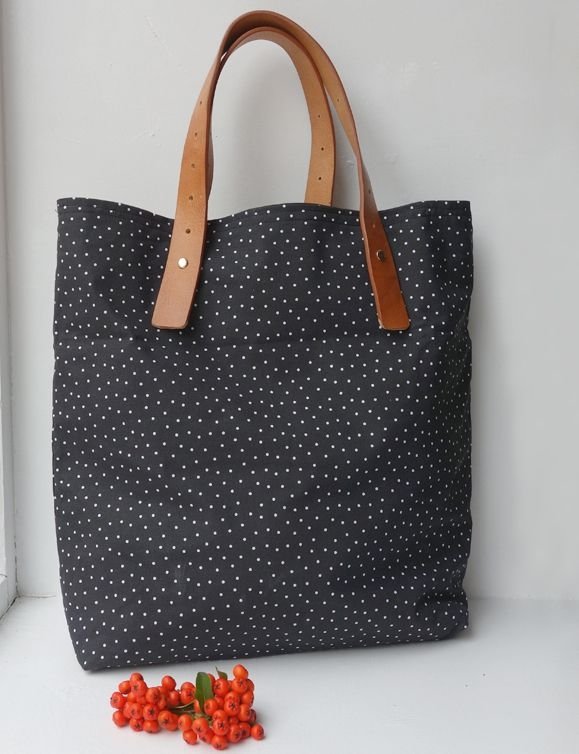 Via Polly's Picks: 45 BEST Weekend ...
Leather for a different touch.
38

Kid's Drawstring Backpack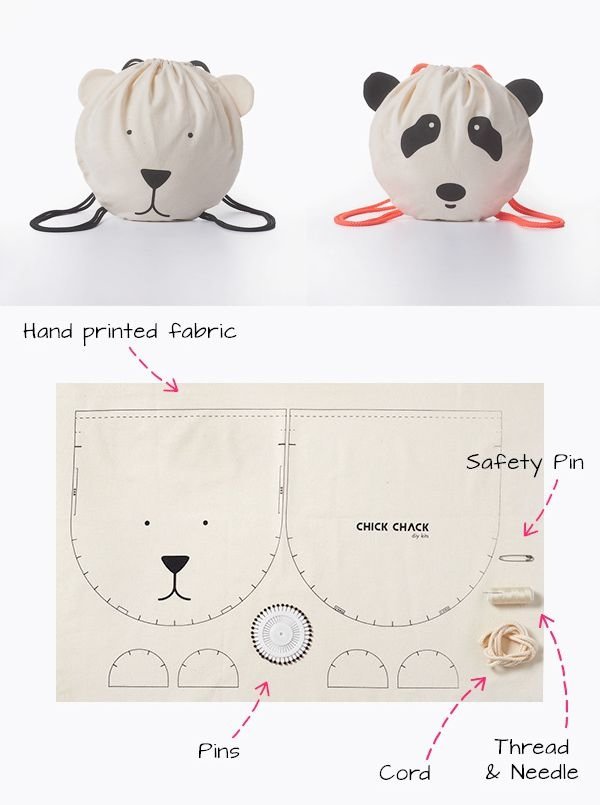 Via DIY creative kits - Textile ...
These are kits - every second month they will add a new kit with a stylish and unique design.
39

Weekender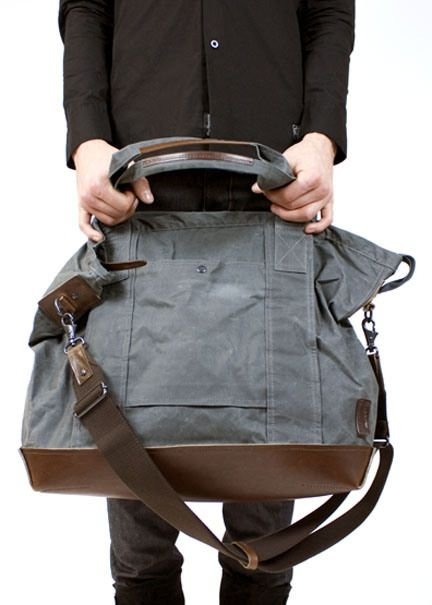 Via HOW TO - Weekend Bag ...
So roomy!
40

DIY Clutch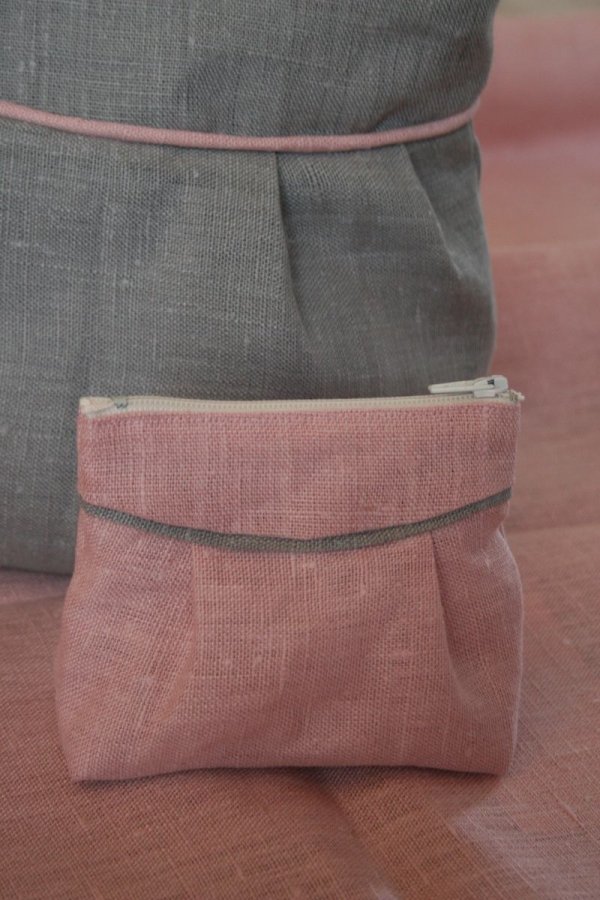 Via Free Cosmetic Bag ePattern | ...
Use it as a cosmetic bag or enlarge it and use as a clutch.
41

Backpack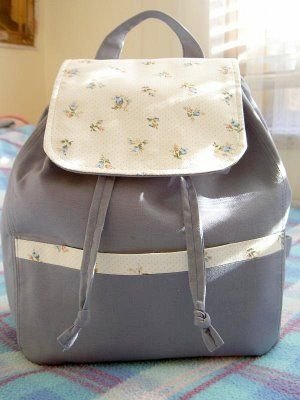 Via 25 DIY Backpacks and Pencil ...
Now's your chance for your backpack to be as unique as you.
From cute to clever, there's sure to be a homemade bag on this list with your name on it. Tell us which one!
Please rate this article