Instead of spending a ton of cash on fabricated accents for your home and filling landfills with unnecessary waste, you can make some fabulous, one-of-a-kind DIY decorative accents. Most of these supplies you probably already have in your home, and if you don't, you can get your hands on them pretty easily. With these basic supplies on hand, you can turn the ordinary into extraordinary DIY decorative accents for your home. The end results will grab attention and become instant conversation pieces.
---
1

Colorful Candle Holders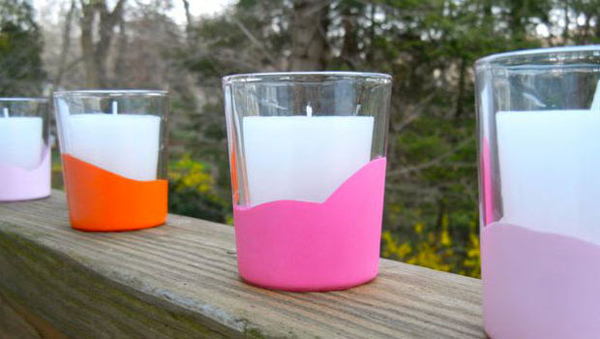 I'm sure you have some glass jars in your house – you know, the kind that holds pasta sauce, jelly or baby food. Well, use them to create eye-catching DIY decorative accents. To create colorful candle holders out of glass jars, just wash them out and remove the labels. Paint the outside of the jars with glass paint, which you can buy for a few bucks at a craft supply store. Paint them solid colors or paint designs; whatever floats your boat. When they are dry, place tea lights inside and light them. When illuminated, the colorful glass will cast a lovely glow.
---
2

Cork Board Picture Frame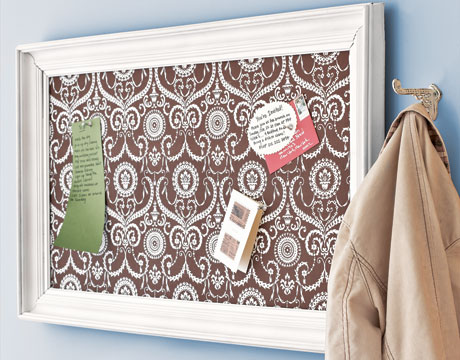 Keep yourself organized with this attractive picture frame cork board - you'll just need an old picture frame to start with. Purchase a piece of cork board that will fit inside the picture frame and either glue it to the frame with hot glue or nail it in place with tack nails. Hang the frame on the wall and you can stick notes and pictures to the cork.
---
3

Key Wind Chime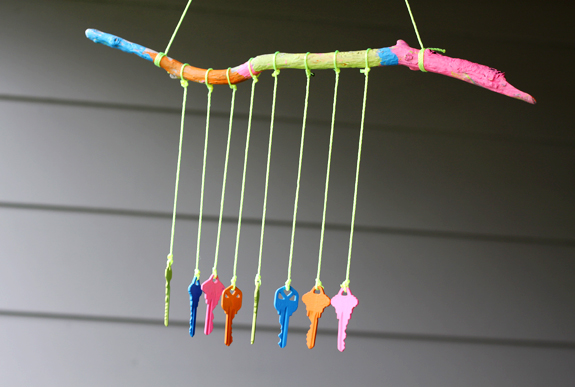 If your house is anything like mine, you probably have a ton of keys that you have no idea what they unlock. We have keys to apartments that we rented years ago, mailboxes that we used eons ago and to door knobs that we have since replaced. Well, instead of just letting them hang on a key ring or throwing them out, turn them into a unique wind chime. Paint the keys different colors. Tie some colorful yarn around a coat hanger. When the keys dry, thread a piece of yarn through the holes on them and tie the yarn to the coat hanger. Hang the coat hanger outside and when the wind blows, the keys will make a melodic sound.
---
4

Clothespin Wreath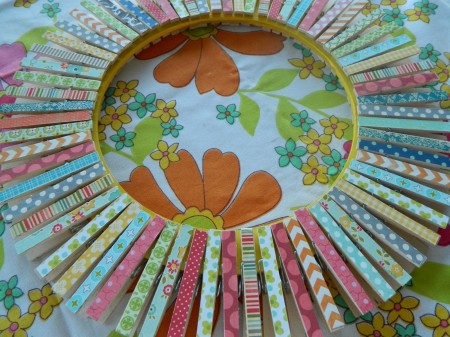 Turn clothespins into an eye-catching wreath. Paint wooden clothespins all one color, or paint them a variety of colors. When the paint dries, clip the pins around a wire wreath form. You won't believe how stunning this wreath will be.
---
5

Tube Pen Holder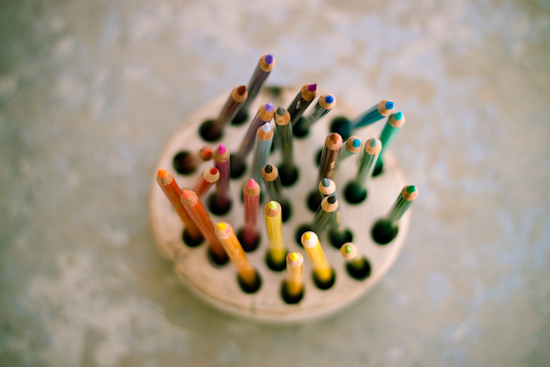 Turn an empty toilet paper tube or an empty powdered drink mix tube into a unique pen holder. Cut snips of different types of fabric and glue them around the outside of the tube, completely covering it up. When the glue dries, stick some pens and pencils in and set it next to your phone or in your home office.
---
6

Shoe Planters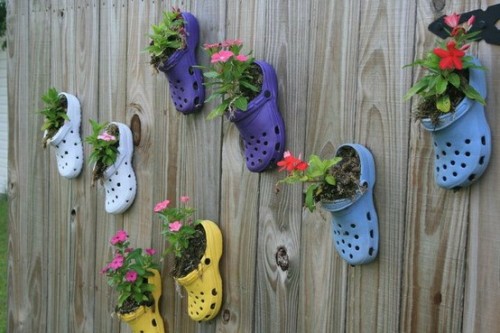 Instead of throwing out or donating your old shoes, or the shoes your kids have grown out of, turn them into attractive and unexpected planters. Drill a few holes into the soles of the shoes. Fill them with potting soil and plant some annuals. Line your front steps with them and you're sure to get more than a few compliments.
7

Wine Bottle Vase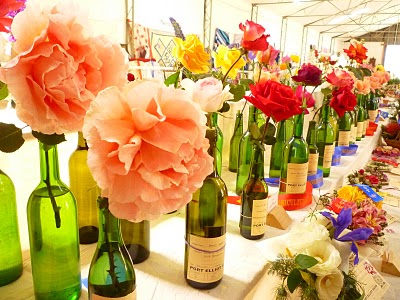 Transform an empty bottle of wine into a lovely vase. You can either clean out the bottle, fill it with water and place a few buds inside, leaving the label in-tact and the bottle as-is. Alternatively, you can paint the bottle to give it a new look. Either way, you'll have a stunning vase.
These projects are super easy to do and they really add an extra special something to the home. Which one are you considering trying?
---
Comments
Popular
Related
Recent