There are plenty of decorative things to make with sea shells. After a trip to the beach, you can use the shells you've collected to make something pretty for your room. If it's not your style, then make gifts for any beach loving friend. There are things to make with sea shells that are quick and easy to make, and others that will take up your time.
---
1

Candles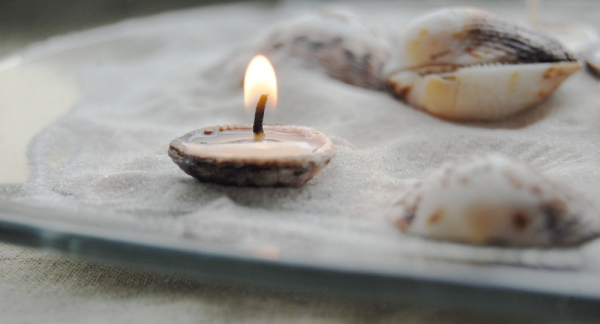 Shell candles make for beautiful decorations for any room of the house. All you need are some shells, wicks, and wax. Simply pour the wax inside of the shell, add a wick, and let it cool for 30 minutes or until the wax hardens. It's that fast! One of the easiest and prettiest things to make with sea shells are these lovely candles.
2

Light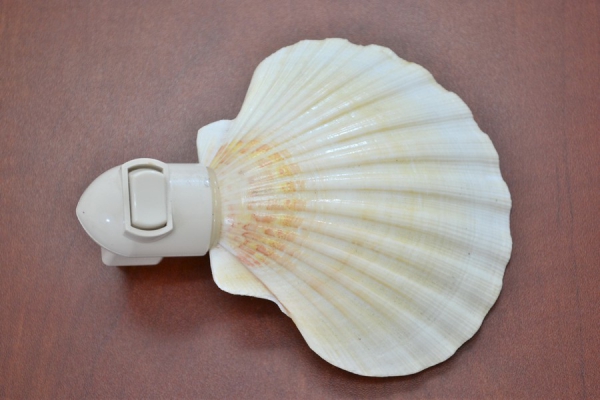 Find a shell with a flat back and purchase a plain nightlight. Bleach the shell in order to make it as white as possible and let it dry. When it does, apply epoxy glue to the clip of the nightlight and press it onto the flat portion of the shell. Wait until everything is dry and secure, and then plug it into a socket.**
**
---
3

Pillows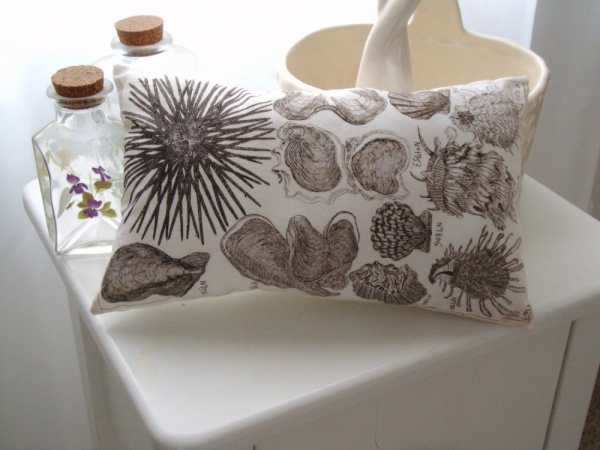 For this project, you'll need fabric, fabric paint, and of course, some shells. Cover the shells with the fabric paint and then use your creation like a stamp. Press it onto the fabric that you wish to decorate. You can use this technique to make beach themed blankets, pillow cases, or curtains. The options are limitless.
---
4

Soap Dish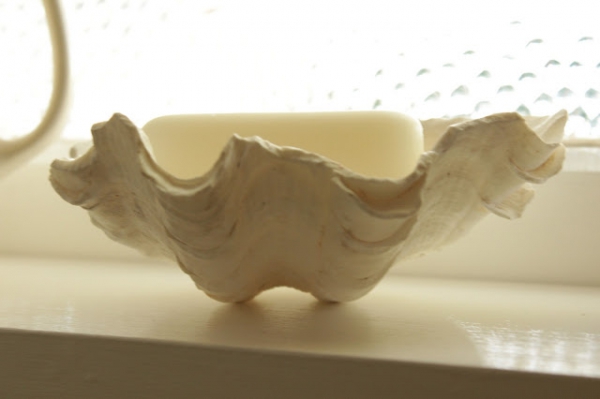 This one only requires two shells. You'll need a large one and a smaller one that it'll be able to balance on. After you clean them both out, attach them with glue. Just make sure that there isn't any stray sand inside. You don't want to stick your soap into something dirty.**
**
---
5

Jewelry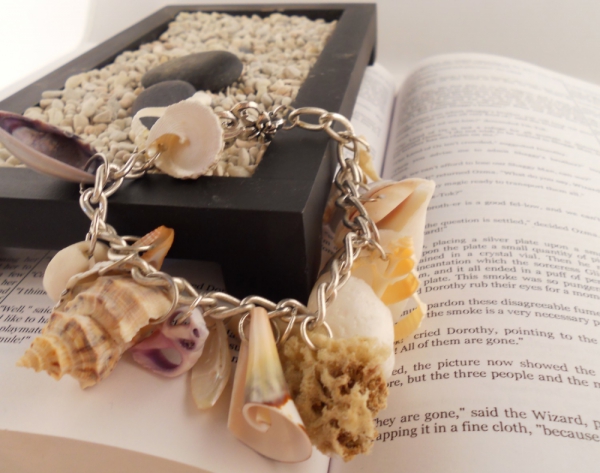 Clean off your shells and then pull out a drill. If you're not comfortable using a power tool, ask someone to help you. Drill a tiny hole into the shells that you want to use so that you can stick a piece of sturdy string through it. You can make jewelry with only one shell or a string of them. The choice is all yours.
---
6

Vase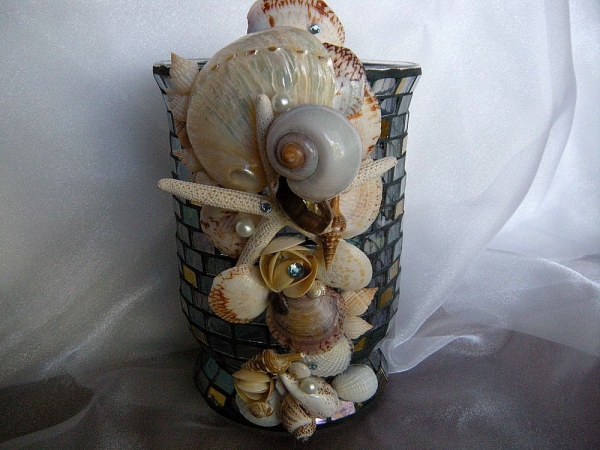 Decorate a pot or vase with your collection of shells. All you need is a hot glue gun in order to make them stay in place. Just make sure you wash the shells before you start this craft project. You don't want any pesky sand to get in the way. When you're finished, make this the centerpiece of your table!
---
7

Shadow Box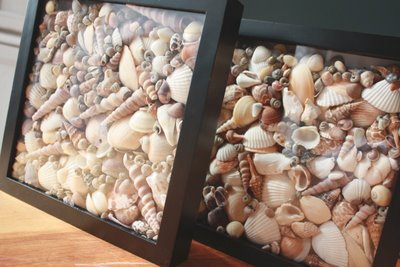 If you have a bucketful of shells, you might want to use them all up at once. Buy a shadowbox and pack as many shells into it as possible. Start by using the larger shells and keep them aside if the cover won't fit back on while they're inside. Next, use the smaller ones to fill in the extra empty spaces. When you're finished, pop the cover on and display your work of art.
Next time you visit the beach, don't forget to collect enough shells for all of the projects you want to complete! What do you do with the shells you've accumulated? Any other ideas?
**Sources: **marthastewart.com, marthastewart.com
---
Comments
Popular
Related
Recent