Summer means statement jewelry of the organic variety so we give you here a list of fabulous DIY floral necklaces. These DIY jewelry ideas are sure to make your neck look twice as dainty. Whether you favor simple style or you like accessories that carry huge impact, you will find a handmade floral necklace here that will suit your sartorial needs nicely. Happy crafting!
---
1

Multiple Chains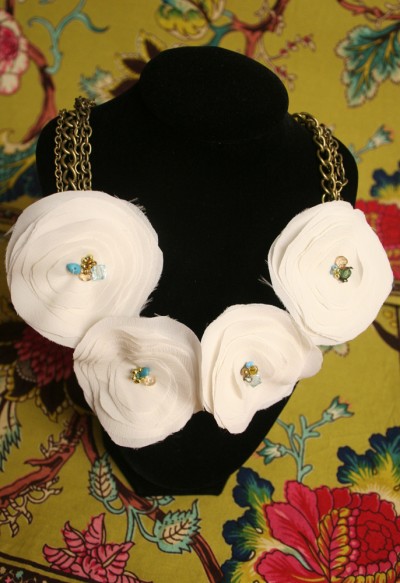 This lovely handmade floral necklace is a knock-off of an Anthropologie product. To make this lovely accessory, you will cut circular fabric pieces, layer them to make a rosette, and add embellishments to the center. Attach them to a ribbon or felt strip and add chains to the ends of this strip.
---
2

Bouquet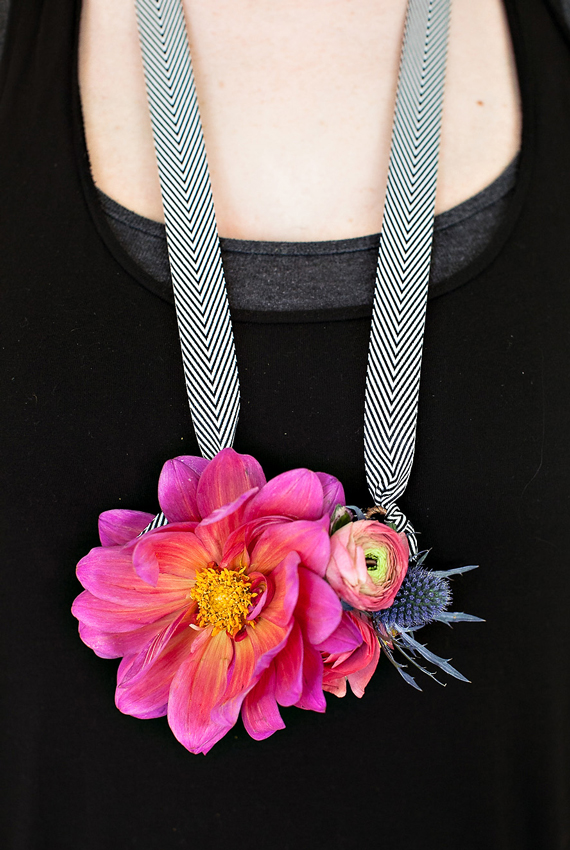 A floral necklace that is actually made of real flowers? Why not? This type of accessory doesn't live long but it's not lacking when it comes to beauty and visual appeal. You simply gather a few blooms, glue them to a piece of floral wire, and finish with a lovely ribbon.
---
3

Clear Flowers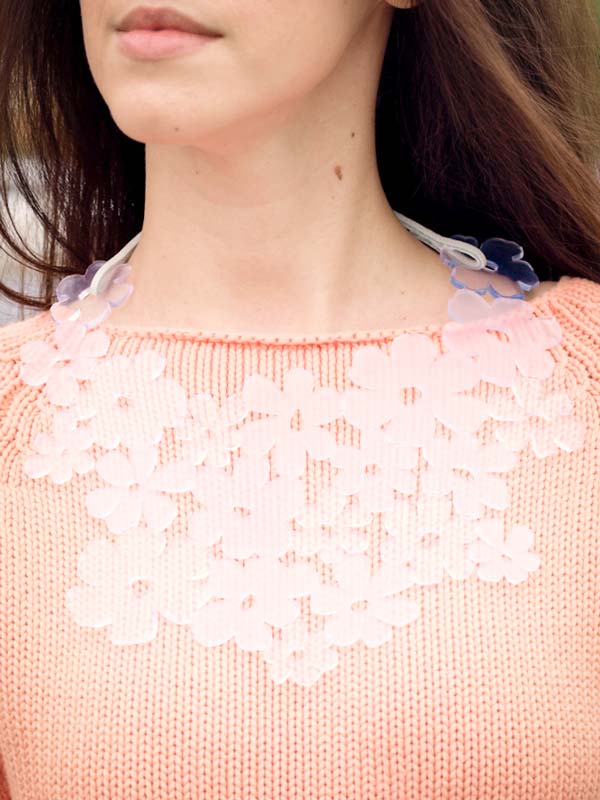 Isn't this pretty? Your mind will be blown when you realize what these clear flowers are made of. They used to be a sink mat! Yep, those rubber things. You cut off a section that will serve as your bib necklace, add leather cords, and you're done. Crafty, right?
---
4

Fabric Bunting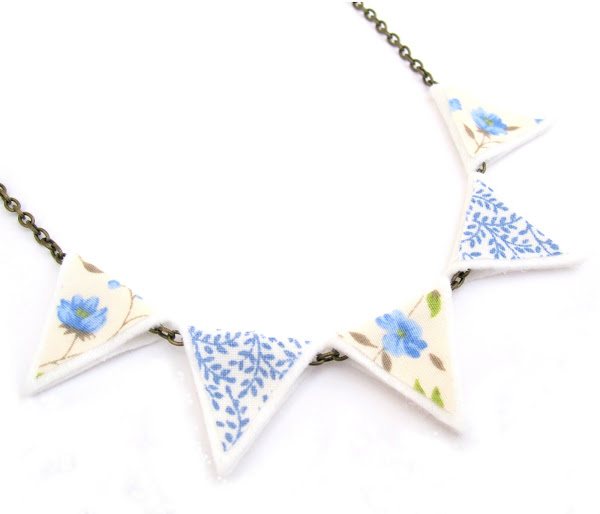 This may be my ultimate favorite among these DIY floral necklaces. Why? Because it's a great combination of contemporary and Bohemian. And it's a great way to make use of floral fabric scraps, too.
---
5

Blooming Bib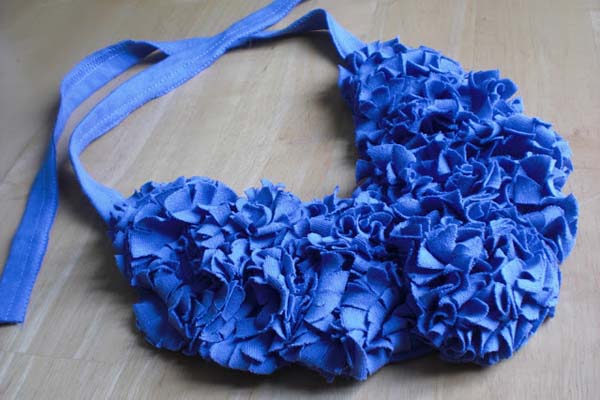 This is a great DIY floral accessory project for someone who likes to rock bib-style necklaces. Paired with a single-color dress, you will look quite charming and chic in your handmade necklace. And when someone asks you where you got it, you can tell them you made it yourself using an old shirt. They'd be rightly impressed, of course.
---
6

Cross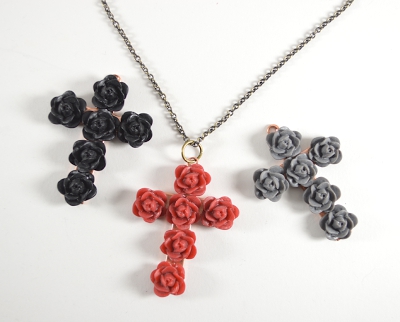 This floral necklace idea is lovely, too. These were made by simply gluing resin flowers onto a cross pendant. For this project, you will need to use industrial glue. You can also opt to spray paint your base cross so that its color matches your flowers.
7

Beads and Flowers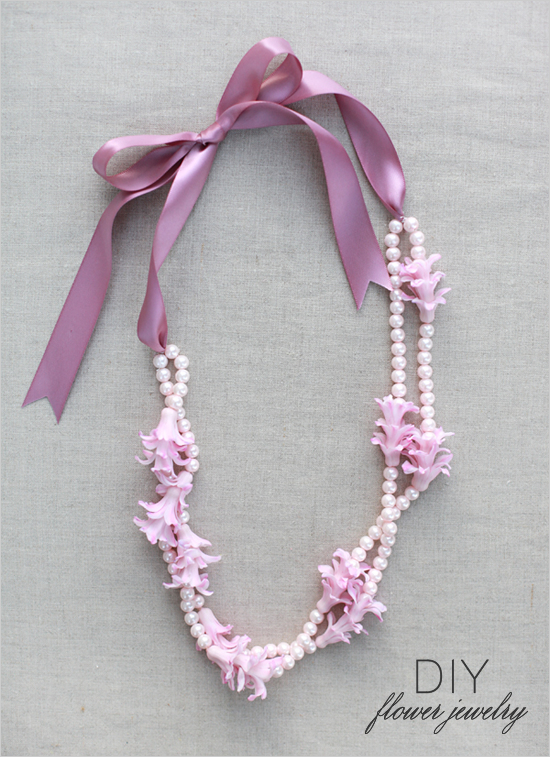 This is another jewelry idea that will call for real flowers. You will also be needing beads and ribbons for this project. To make your necklace last long, you can substitute your flowers with silk ones.
---
8

Glazed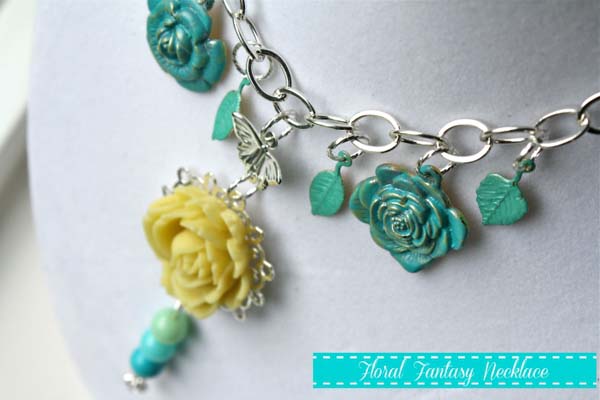 This DIY floral necklace was created using jewelry supplies by Martha Stewart. You can copy this idea using just about any floral pendant or charm you can find, of course. But to get the same look as the turquoise flowers you see here, you will want to look into glazing.
---
9

Shrinky Dink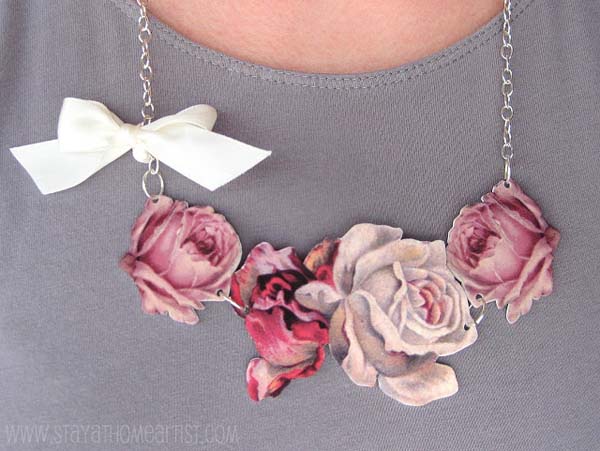 Talk about unique! The floral parts of this necklace are made of Shrinky Dink. The roses were printed onto the sheet, holes were added for the jump rings, and were then baked. Once baked, they were assembled into a pretty necklace.
---
10

Brooch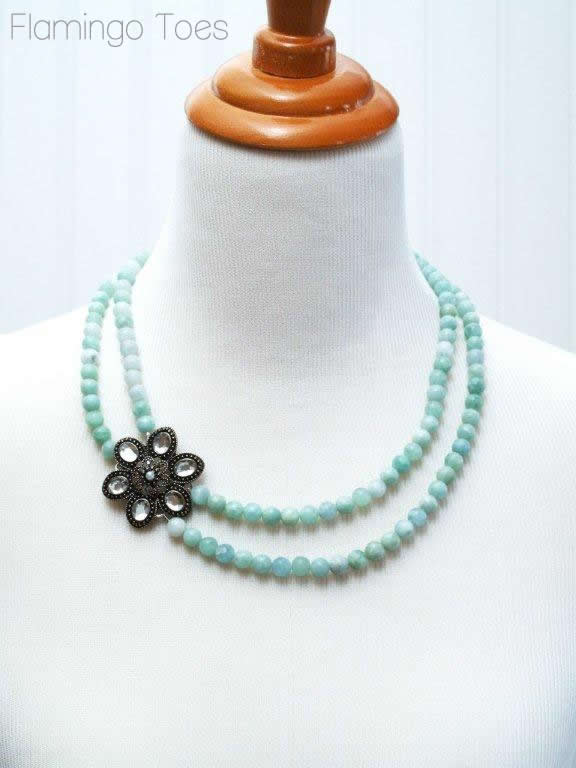 Beautiful! You can make a DIY necklace like this using wire, beads, and a brooch with a flower-like design. If you don't have a brooch, you can use a fabric flower glued onto a piece of felt, too.
I don't know about you but these DIY floral necklaces have inspired me to craft something nature-themed today. Will you be making some of these, too? Don't forget to share whatever it is you make with us!
Sources: mrspriss.com, asubtlerevelry.com, bittersweetcolours.blogspot.com, littlelivingstone.blogspot.jp, sisters4saymoreismore.blogspot.co.uk, studs-and-pearls.com, weddingchicks.com, yesterdayontuesday.com, stayathomeartist.com, flamingotoes.com
---
Comments
Popular
Related
Recent