If you want your home to have a touch of class, adding some of these silver DIY Projects is just the ticket. When I say silver DIYs, I am talking about crafts that have been added with lovely detailing in this metallic color; these do not refer to silverware or silver jewelry projects. Let's reserve those kinds of DIYs for another day. For now, let's take a look at these stunning DIY silver crafts.
---
1

Dresser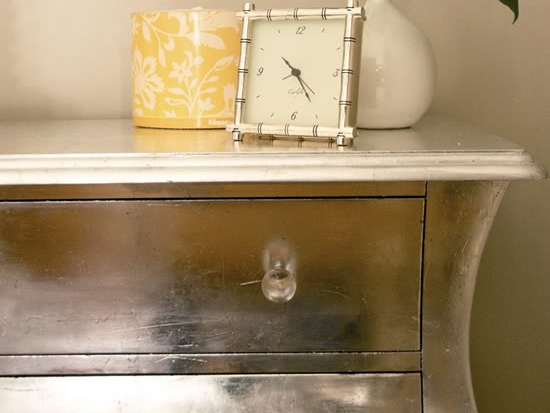 A dresser in a silver color totally screams chic and elegant. You can go about making a silver dress using metallic paint or you can do what Jenny did. She used aluminum leaf to cover a dresser she got on clearance. You're going to want to check out the link to see the original look of this now-classy dresser.
2

Seashells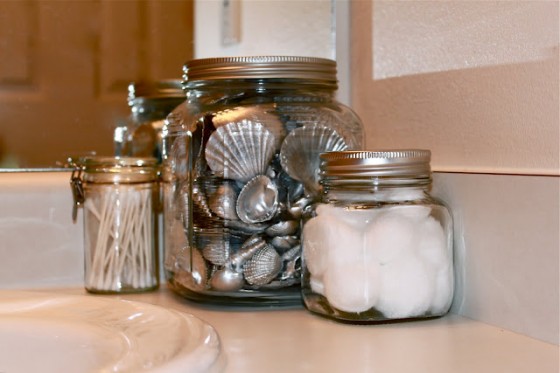 Seashells painted in metallic colors are always beautiful. You can go for gold or copper-like but I think silver is always a good choice. The best product for painting shells silver is Krylon's Chrome, according to Becca. Give it a try!
---
3

Lamp Shade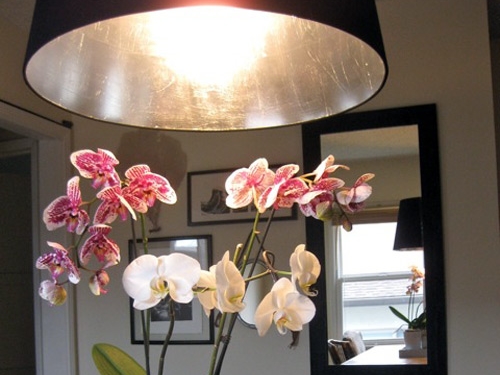 This silver DIY project requires covering the interior of a lamp shade with silver leaf. The result: something surprisingly chic. Head on over to Design*Sponge for the tutorial.
---
4

Chair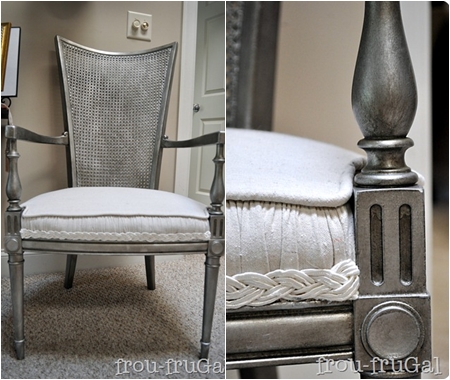 I love this. Not only did Suesan give this chair a metallic silver look, she also took this project a step further by giving the piece of furniture the antique treatment. What she did was spray paint the chair with silver. She made sure to apply several coats. Next she applied an antiquing glaze and then sealed the chair with furniture wax. The result: a beautifully faux-aged silver chair.
---
5

Wall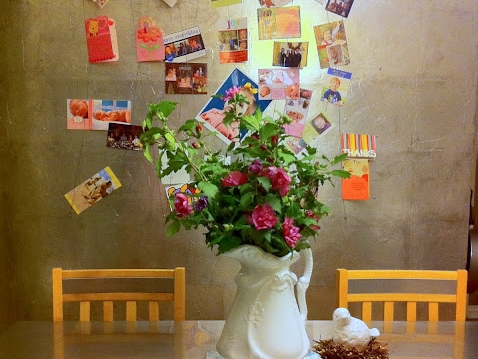 If you think DIY silver projects are only comprised of small or furniture ideas, you are wrong. You can also give a section of your house a silver finishing. For example, you can cover one whole wall with aluminum foil for a touch of industrial and shimmery.
---
6

Straw Accessories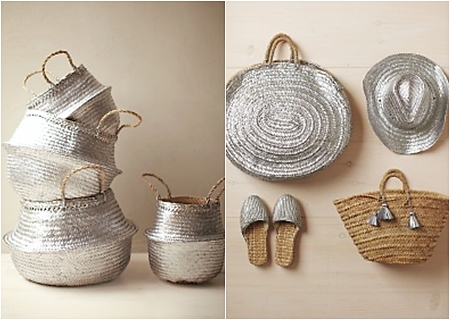 One way to give straw baskets and accessories a makeover is to spray paint them with silver paint. This is a DIY silver project that could not be easier. Spray, let dry, seal, and done!
---
7

Hearts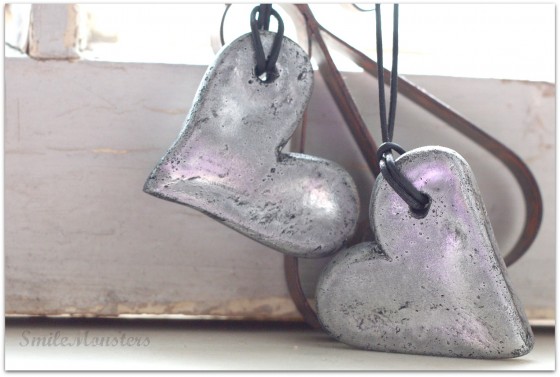 These are made of salt dough and then spray painted in metallic paint. They look like sterling silver jewelry, don't they? For the salt dough, you will need only a cup of flour, 1/2 cup salt, and another half a cup of water. Mix, shape the hearts, bake, let dry, sand, and paint.
---
8

Mod Art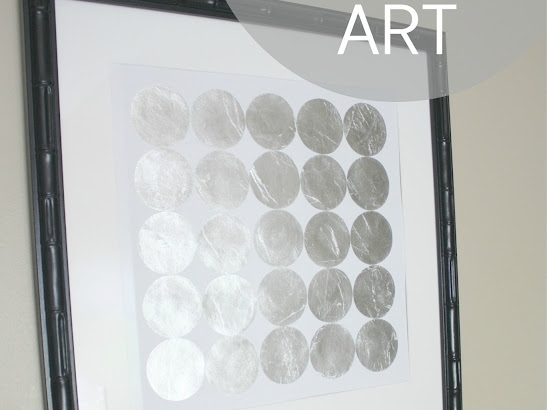 These shiny circles are made of silver leaf. They look fabulous against the black frame, right? To make this, you apply silver leaf onto paper. Cut circles of said paper and then adhere circles to the backing paper or board of a frame. Easy!
---
9

Pumpkins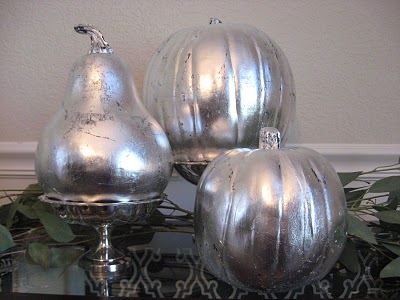 Just in time for Thanksgiving and Halloween! You will need faux pumpkins, paint, and silver leaf to make these chic fall decor. After you apply the silver leaf, display your pumpkins and gourd and enjoy.
---
10

Tray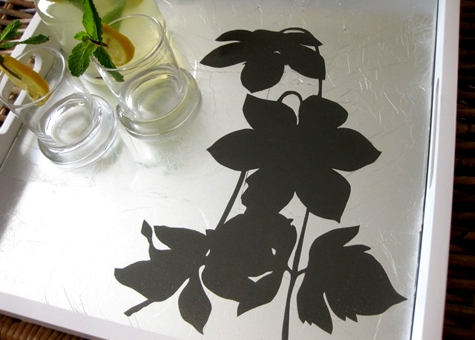 Another home item that you can give the silver treatment to is a serving tray. If you want yours to include this lovely botanical detail, check out the link for the step-by-step guide.
Have fun with these silver DIY craft projects! For those who have other fabulous silver DIY ideas, we'd love to hear them. Share them with us via the comments below!
---
Comments
Popular
Related
Recent