Ready for the new season? Why don't you greet it with these DIY Spring Accessories? Most of the DIY spring accessories we have here are floral in style and are sure to make your new season look 10x sweeter. Hope you give these a try!
---
1

Felt Brooch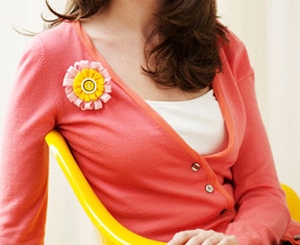 I am oddly into brooches these days. This is probably the reason why I was drawn to this bright and cheerful felt creation. Making this DIY spring accessory is very simple. And all you need are felt, straight pins, scissors, needle and thread, hot glue, buttons, and pin backings to make one.
---
2

Petal Bib Necklace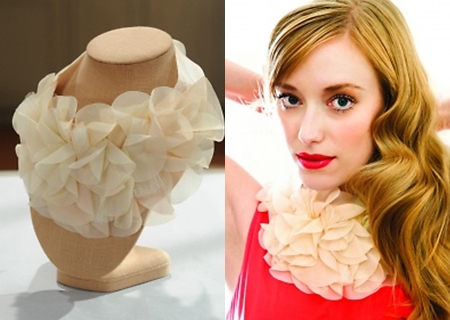 This is a tutorial brought to us by Jenni of I Spy DIY via Martha Stewart. If you're looking for a simple spring fashion accessory that carries huge va-va-voom factor, this necklace is it.
Trendinig Stories
More Stories ...
3

Neon Cuff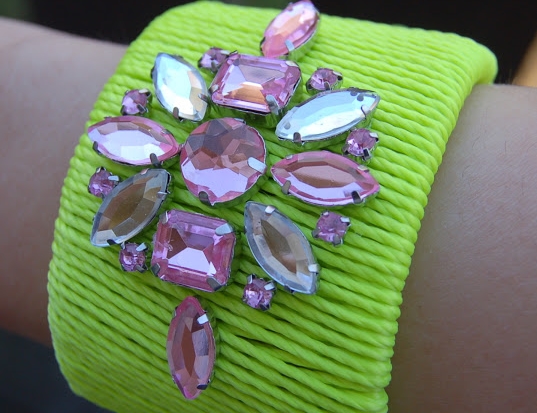 Okay, neon is very 2012 but there is way to make this fun DIY cuff more appropriate for this year. How about using rope or yarn in emerald green, this year's color? Another variation is to use shades of blue or pink. Those are always trendy come spring.
---
4

Cardi Clips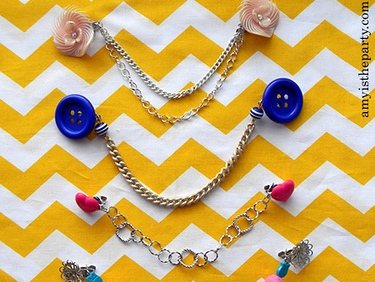 If you're planning on mixing it up this spring in terms of your cardigan choices, we recommend giving this particular DIY idea a go. To make these clips, you will simply attach buttons to sweater guards and add chain. Easy and fun!
---
5

Melted Scarf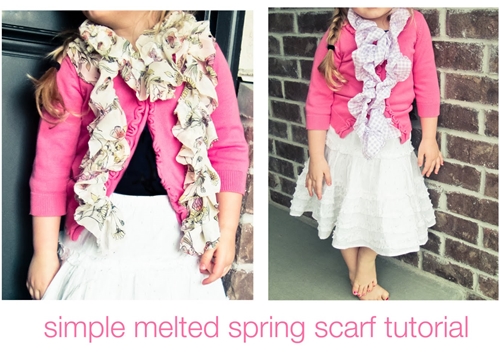 How stylish is this little lady? Making this spring scarf is very easy. You simply cut fabric strips, singe the edges with a candle, and then sew along the middle using elastic thread. The latter is perfect for giving your scarf graceful ruffles.
---
6

Wire Flower Earrings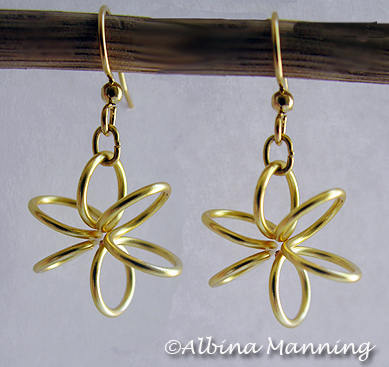 Love working with wire? If you do, you will enjoy these cute** DIY spring accessories**. Basically, to make these cute dangling earrings, you will coil soft wire and form them into flowers. Attach to french wire backings and you're done.
---
7

Prada-Inspired Rose Earrings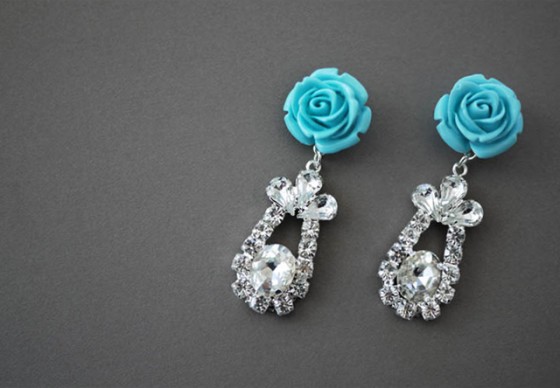 Here we have another pair of lovely DIY spring accessories. These are inspired by designer pieces but why buy pricey jewelry when going the DIY route is cheaper. And more satisfying. The sparkly bits used for the earrings above are rhinestone frog closure but I think you can also use clear beads as substitute.
---
8

Single Stem Rosette Necklace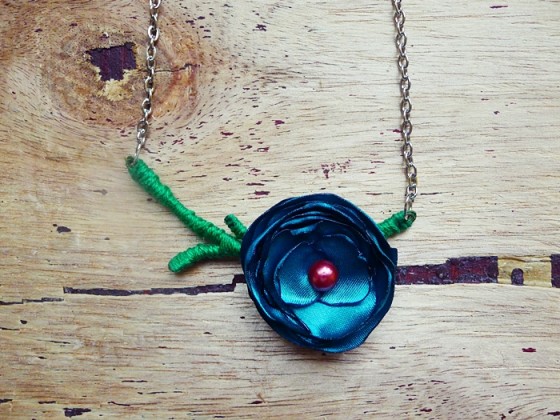 This is a DIY fashion tutorial by yours truly. I confess that I am quite enamored with satin rosette crafts and this is just one of the few I have on the blog. The branch is floral wire wrapped in yarn. Other materials that you will need are chain, felt, needle and thread, faux bead, white glue, jump rings, and lobster clasp.
---
9

Dress to Scarf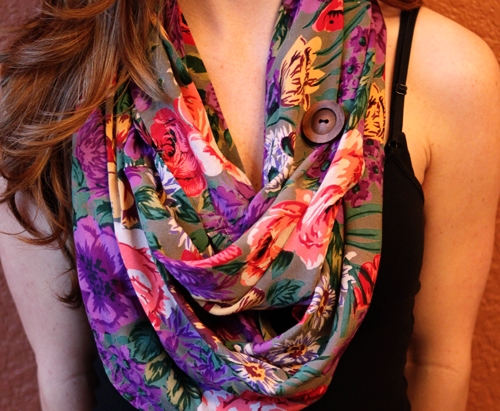 You can make a pretty spring scarf not only using fabric strips but vintage dresses, too. This beautiful piece used to be a thrifted dress. The dress was rather out of fashion as far as style went but the print was a lovely classic floral. Perfect for scarf-making!
---
10

Pinwheel Earrings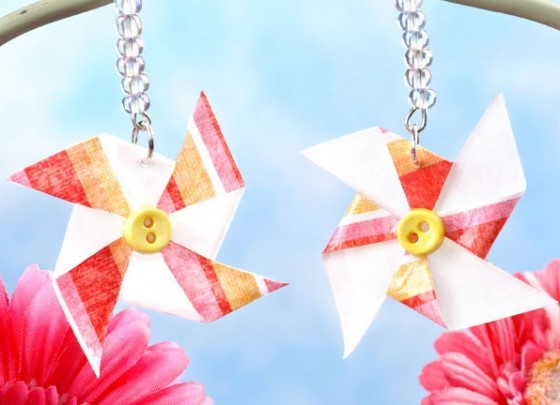 How delightful! These scream summer, too. These are made of paper but don't worry, there is a way to make them durable. You simply cover them with layers of Mod Podge. Clever, right?
Got other fun ideas for DIY spring accessories? Share them with us! We love to hear about your crafty adventures.
---
Comments
Popular
Related
Recent