If you think that there is nothing more relaxing than soaking in a bathtub after a long day, we give you here crafty Bath DIYs. This is a mixed list of home decor projects and spa goodies. From items that will help you relax to some that will make your bathroom look much cuter, these bath DIYs have got you covered. Enjoy!
---
1

Painted Tub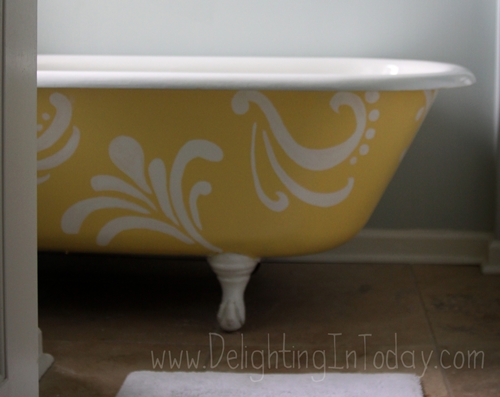 Tired of the plain style of your bathtub? You can paint it! Here Sarah gives us tips on how to go about painting a bathtub. She doesn't have a tutorial but she shared how she was able to accomplish this bathroom makeover.
2

Bathtub Caddy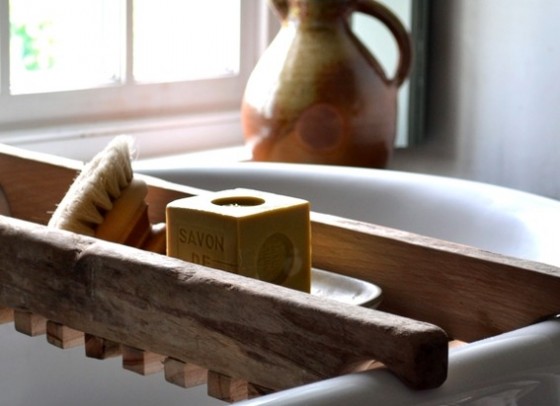 This is a fantastic bath DIY that will help you have a more relaxing and organized soaking time. Aside from the fact that the finished item looks rustic chic, I think you will also love this project because it's easy on the pockets. This caddy is made of scrap wood; I think you don't need to buy other materials to make one.
---
3

Bathtub Tea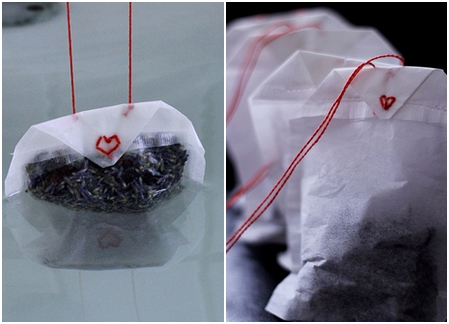 This is a beauty DIY that will require a bit of sewing. The contents of these tea bags are dried lavender flowers, dried hyacinth flowers, bath salts, and bath beads. Of course, you can also concoct your own mix of bathtub scents and flowers. You will also need large tea bags for this project.
---
4

Bathtub Shelf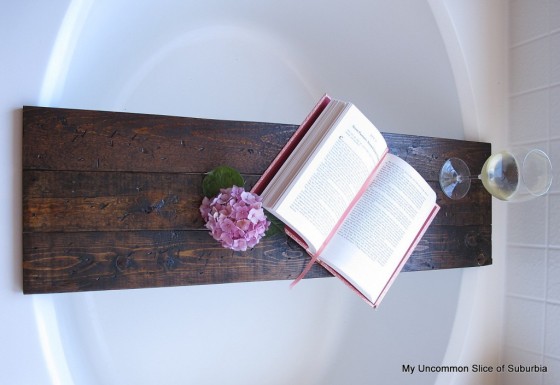 Love to read while soaking in the bathtub? One way to protect your books from the water is to have a handy shelf. You can make one using scrap wood. Unlike the DIY bath caddy, this one requires fewer steps. Bonus: this shelf is also perfect for a glass of wine to stand on.
---
5

Bath Mat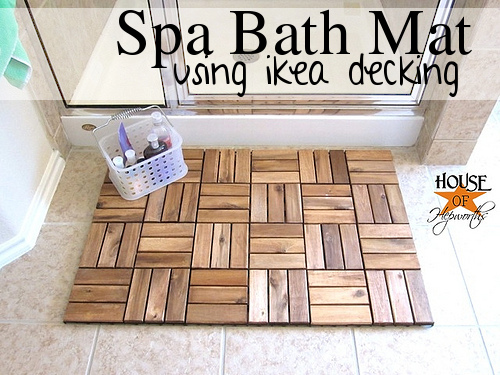 Spas usually have bath mats of the wooden variety. To have a bit of spa-like beauty in your bath, turn to IKEA outdoor decking. Yep, that beautiful bathmat above started its life as outdoor decking materials. Quite a clever re-use, right?
---
6

Bath Mat with Pockets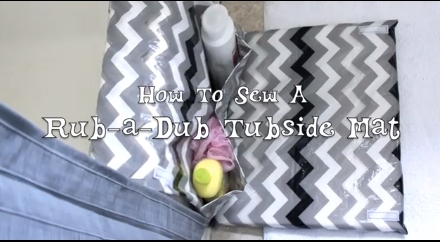 This craft project is all sorts of genius. This is a bath mat perfect for mothers with young kids. With this clever bath DIY, you will be protecting your knees from the hard tiled floor while giving your kids a bath. The pockets are perfect for having bath essentials within reach, too.
---
7

Bathtub Melts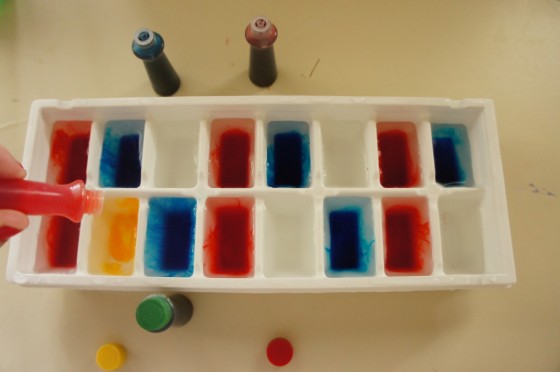 And while you use the item from the previous DIY, you can entertain your little kids with these colorful bathtub melts.
---
8

Pottery Barn Inspired Ladder Storage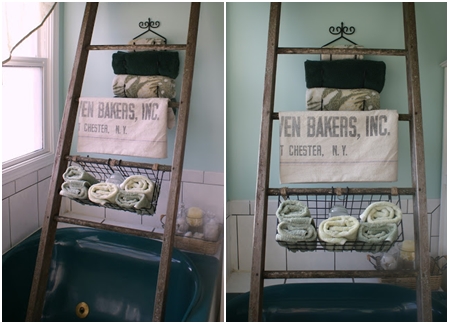 This bath DIY is a wonderful recycling project. It's inspired by a pricey Pottery Barn product, too. If you want to make something similar for your home, you will need only a ladder and some wire baskets for storage. Prop up in your bathroom and you're done.
---
9

Scrubbie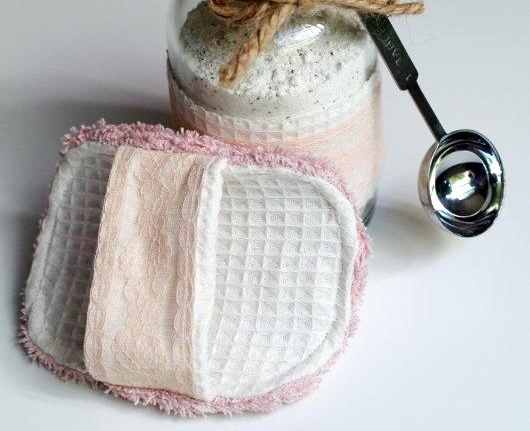 Bath time isn't complete without scrubbing (dead skins cells or your worries). With this project, you will learn to make a washcloth using a towel, cotton fabric, and some lace. Check out the how-to below for the PDF pattern and instructions.
Ready for a relaxing bath time? Whip up some of these** bath DIYs** before you soak in the bubbles; crafting soothes your soul, too, you know.
---
Comments
Popular
Related
Recent