DIY necklace projects are a lot of fun, as you can make something totally original. Crafts are making a big comeback (if they ever went away), and making jewelry is a fantastic way of adding style to any outfit. So here are some great DIY necklace projects for you to have fun with …
---
1

Fabric Tube Necklace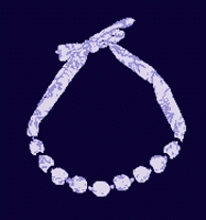 allfreecrafts.com
The first of the DIY necklace projects is this intriguing piece. Would you have thought of making a necklace out of fabric? Well, you can make them out of all sorts of materials! The beauty of making a necklace is that it needs very little fabric, so is ideal for using up scraps.
2

Rosette Necklace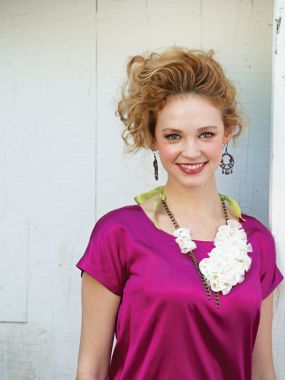 craftstylish.com
This is a bit more ambitious, but isn't it gorgeous? It'll take a bit more time to make than the first project, but if you've got the patience then you'll end up with a necklace that will grab attention. You'll be very proud of your work when you wear this piece!
---
3

Bib Necklace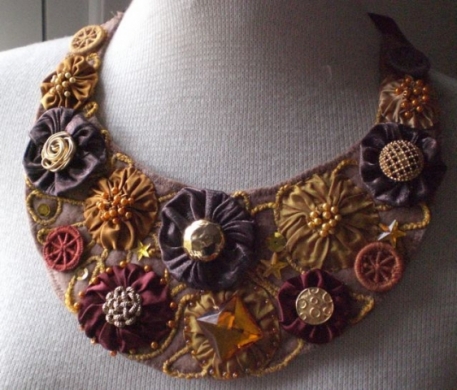 pompomemporium.com
This is a little bit similar to the second necklace, but has a different structure. It's the kind of necklace that demands a plain dress to show it at its best. There is also plenty of scope to be creative with the colours and contrasts of the materials used for the necklace.
---
4

Sewn Necklace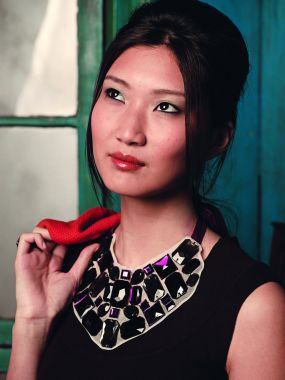 craftstylish.com
Wow - isn't this a real stunner? Nobody will ever guess that you made it yourself! As DIY necklace projects go, this one is definitely impressive. Don't be put off and think it's too difficult though. You'll end up with a real statement piece that will be a knockout at parties.
---
5

Necklace Therapy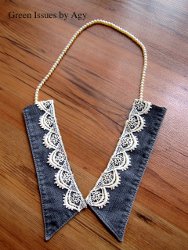 allfreesewing.com
Reusing fabric from old garments is a great idea - not only do you get free materials to make something new, but it also avoids throwing away something you no longer need. Look in your closet for unwanted garments, and try this project - you'll get a lovely new necklace for nothing!
---
6

Fabric Jewelry Project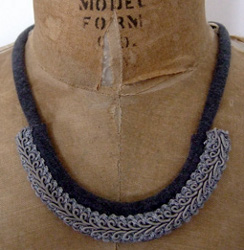 allfreesewing.com
Who would have thought that a simple strip from an old t-shirt could be used as the base for this striking necklace? Yes, with just a strip from a worn-out t-shirt and a piece of trim, you can make this lovely piece. Necklaces don't have to be made from beads - fabric is a great way of making jewelry!
---
7

Felt Flower Necklace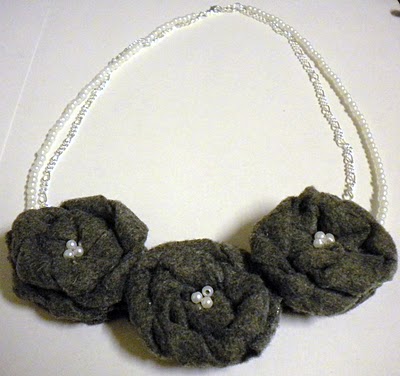 mygirlishwhims.com
Flowers are an excellent way to make DIY necklace projects. If you have some felt and a few beads lying around, you can make this flower necklace. It may not look like a luxury piece, but it will be a fun accessory to compliment a casual outfit.
---
8

Ribbon and Pearl Necklace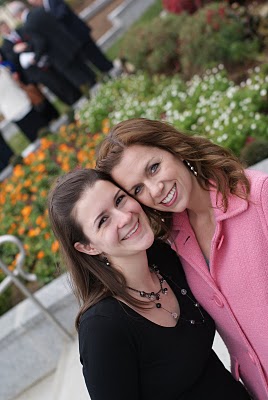 bluecricketdesign.net
The final project is this lovely piece using pearls. Pearls are always popular, and using them with ribbons is a good way of updating them. You could use "pearls" in any colour, so the combinations are unlimited - it would also make a lovely gift.
I hope you like these DIY necklace projects - I'm certainly inspired to get crafty myself! There's something so enjoyable about making your own jewelry, and it's always nice to create something original that you won't find in the shops. Have you ever tried making - or selling - your own jewelry?
---
Popular
Related
Recent