From repurposing tuna cans, we move to fun ways to upcycle trophies. I am referring to trophies that you win at soccer games or bowling matches, not the animal type ones that you hang on your wall. We have here 8** ways to repurpose trophies** and all of the ideas are easy to do. They're perfect for parties or giving your home a quirky new DIY decor. Hope you enjoy these craft ideas!
---
1

Bottle Toppers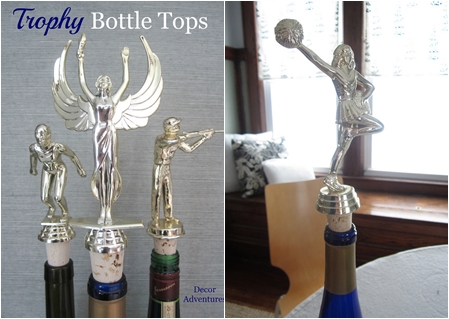 Wine is already a very cheerful creation but with an added trophy topper, you will make the beverage even more amazing. To upcycle trophies this way, you will need the top parts of the trophy and corks. You will also need a drill to make a hole on your cork tops so that you will be able to attach the trophy parts.
---
2

Coat Rack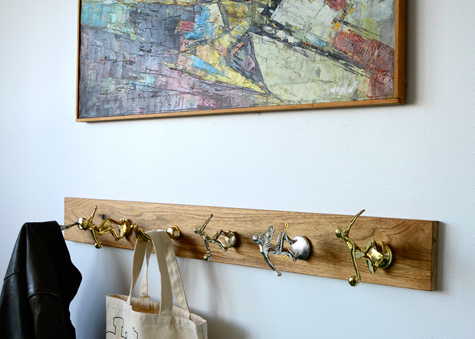 Here is one clever way to upcycle trophies. For this particular DIY project, you will also be needing trophies with "human" tops. You will also require a long piece of wood, drill, clamp, nuts and washers, sandpaper, rags, and shellac. The basic idea is to make use of the trophy tops as the hooks of your rack. Check out the link for the complete how-to.
Trendinig Stories
More Stories ...
3

Vintage Centerpieces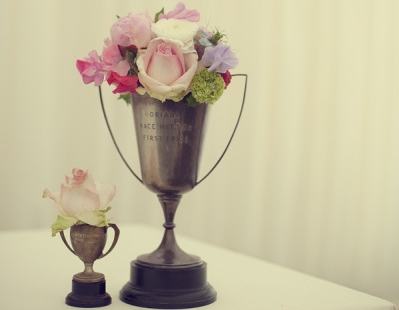 One cute way to upcycle trophies is to use them for storing or displaying other things. Here, they serve as flower vases or wedding centerpieces. You will need the cup types of trophies for this particular DIY idea. The more vintage or tarnished the trophies, the better.
---
4

Paper Maché Vase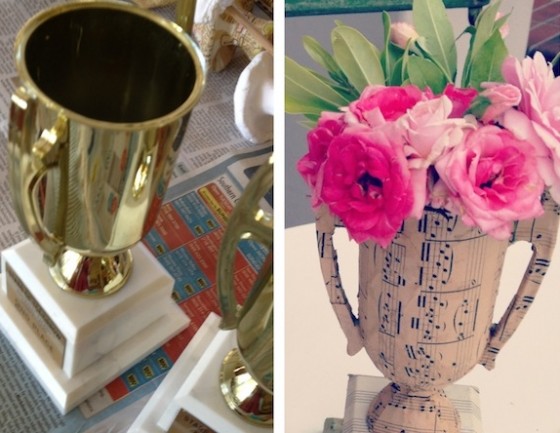 This idea is basically similar to the previous DIY I mentioned here but instead of displaying the tarnished trophy cup in all its vintage glory, you will be covering it with pretty paper. You can do this if the trophy cup is not tarnished or vintage-y enough. This is also useful if you can only find plastic trophies.
---
5

Cupcake Stand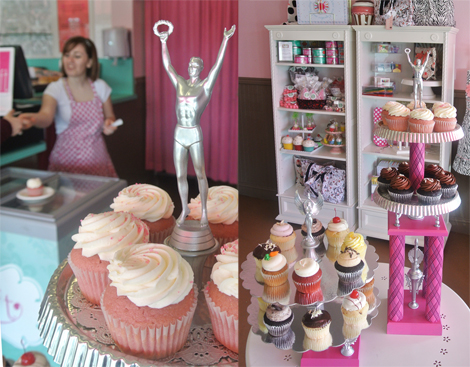 From trophy to cupcake stand? Why not? The best types of trophies for this DIY project are the ones that are tall and huge. If you can find the types that have those wooden or metallic pillars, even better.
---
6

Candle Holder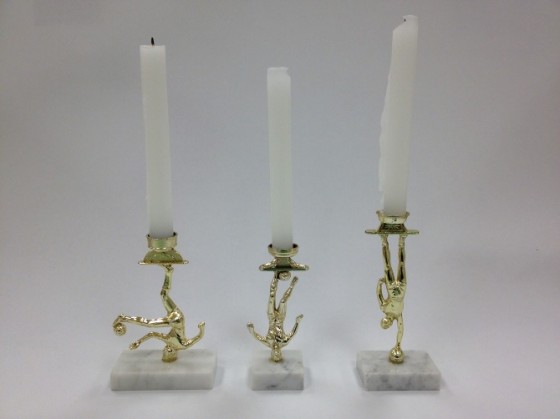 Here is another easy** way to upcycle trophies**. To make this, you will need to remove the trophy tops and glue them upside down to a base (could be a piece of wood or metal disc). Easy!
---
7

New Trophies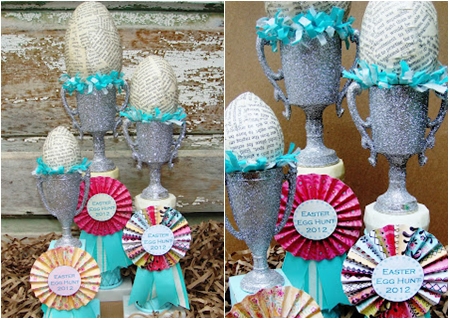 A no-brainer way to use old tophies: you turn them into new trophies! You can do this by embellishing them with paper, glitter, and other fun materials. If you're organizing a party where games will be played, repurposing vintage trophies this way is a good idea.
---
8

Painted Modern Art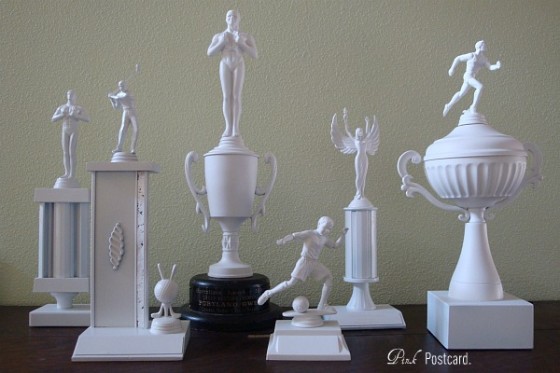 Last but not the least is this easy idea to recycle trophies. What you do is paint them and then display. Easy, right? This is great if you're into home decor that are uniform in color.
I'm sure you have even more ideas for repurposing old trophies. Don't hesitate to share them with us! We'd love to learn of other ways to upcycle trophies here on All Women Stalk.
---
Comments
Popular
Related
Recent