With temperatures slowly dropping as the year's end comes to a close, keeping warm is essential. And we hope that we get to help you via this list of DIY Gloves. Most of these DIY gloves are simple makeover projects. In other words, you may already have the materials that you need to do these DIY gloves; you can use old gloves that have kept you warm for many winters.
---
1

Glamour Gloves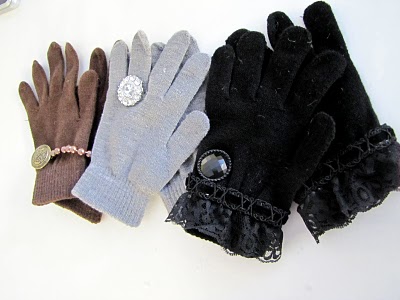 Little Miss Momma gives us 3 ways to create glamour gloves. For this DIY, you will need plain gloves, glue gun, scissors, and embellishments in the form of trimmings, buttons, lace, beads, and others.
---
2

Touchscreen Gloves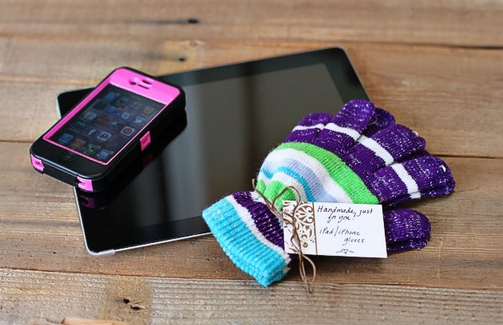 Here is a pair of** DIY gloves** that I bet many of you would love to make. If you don't like the idea of removing your gloves to navigate your tablet or phone in the biting cold, you will want to check out this handmade craft project. These gloves will make for fantastic gifts come Christmas.
---
3

Studded Gloves

Look at these pretty DIY gloves! Just like the previous two DIYs I have mentioned here, this project is a simple makeover exercise. To make these studded beauties, you will need studs, plain gloves, pliers, scissors, needle, and thread. Check out the link for the complete how-to.
---
4

Dsquared2-Inspired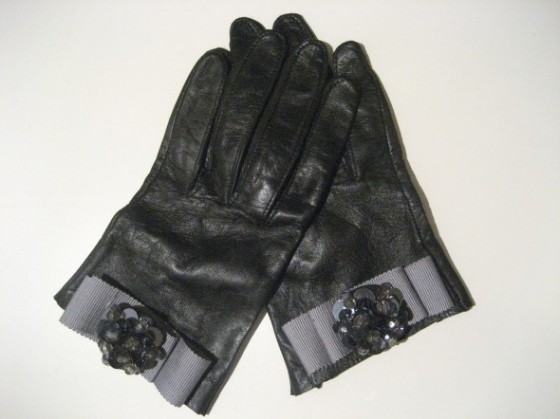 These are embellished gloves that are incredibly easy to DIY but are actually inspired by designer pieces. To make this, you will simply adorn the mouth of a pair of leather gloves with ribbon and shiny buttons. The more sparkly the buttons, the better.
---
5

Socks to Gloves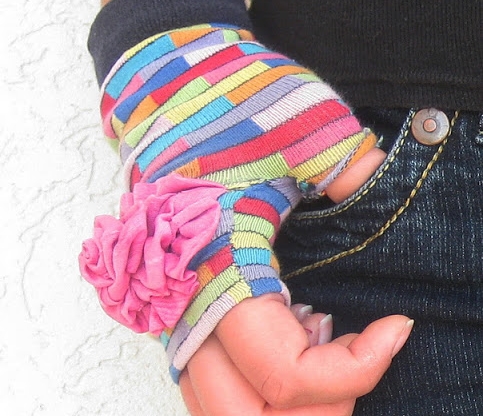 If you prefer fingerless gloves, here is a fun and affordable DIY for you. This is an easy craft project that requires cutting the toes of the socks, sewing the heels flat, and making a hole for your thumb to peek through. Embellish as you wish.
---
6

Chanel-Inspired

Here we have another pair of DIY gloves inspired by designer pieces. To make these, you will need unlined vintage leather gloves, scissors, an X-actor knife, hot glue gun, and pieces of cardboard. This project is a tad time-consuming but all your leather-cutting efforts will be rewarded with a hot pair of gloves.
---
7

Half-Scoop Gloves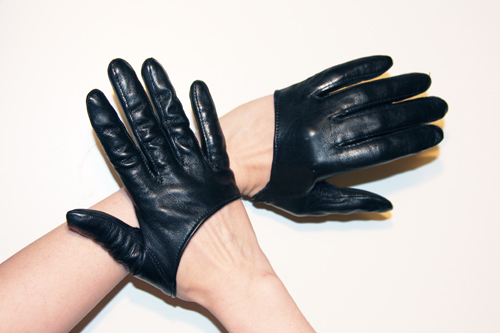 If you remember, Carrie from Sex and the City has a pair of these gloves in gray. You can purchase similar gloves for almost $150 but why buy when you can DIY? Check out Carly's DIY below for an easy tutorial and tips on sewing leather.
---
8

Heart in Hand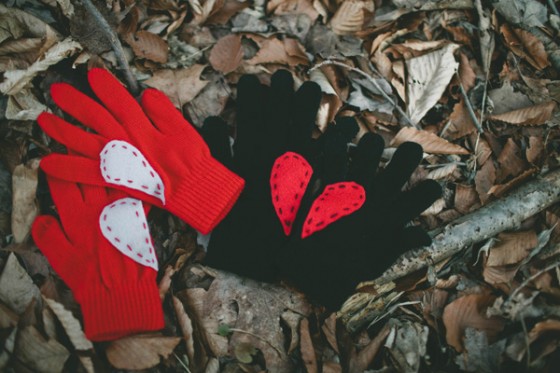 How adorable! These DIY gloves scream cute and sweet. Aside from the visual appeal, these are great because they are very easy to make. You simply cut heart halves in felt and then sew them to the gloves using embroidery thread.
---
9

Knitted Fingerless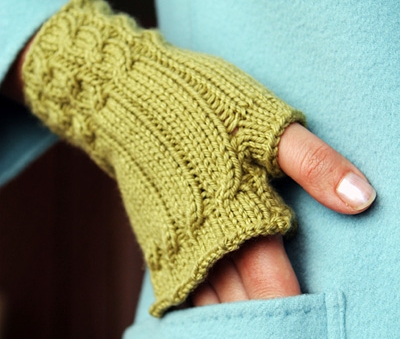 Here we have another fingerless pair for your hand-warming pleasure. Unlike most of the DIY gloves I have mentioned here, this is a project that will require you to construct the gloves from scratch. Not difficult if you know how to knit.
---
10

Sweater Repurpose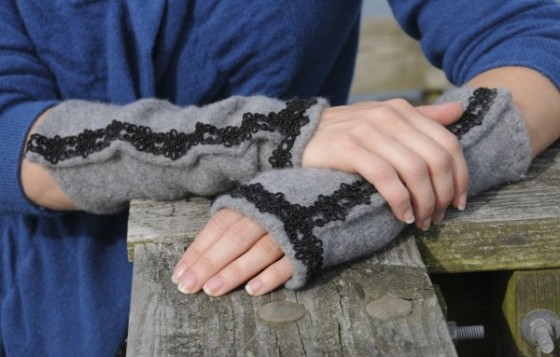 This pair of fingerless gloves used to be a sweater. If you're looking for an easy recyling project for fall, this DIY is for you.
Now you'll have no reason to go out in the cold without hand protection; these pretty DIY gloves got you covered. Happy crafting!
More
---
Comments
Popular
Recent