If your kids have outgrown their crib, don't throw it out, use these awesome ideas for ways to up-cycle cribs and keep that memorable part of your children's youngest years close to you for years to come. These creative ways to up-cycle cribs will allow you to create an entirely new piece of sentimental and useful furniture. The possibilities are only limited by your imagination, but here are a few suggestions to get you thinking!
---
1

Quaint Bench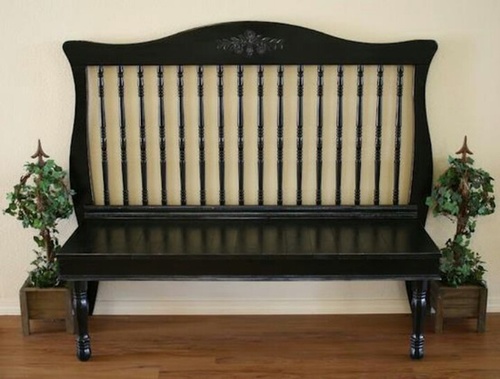 One of the most stylish ways to up-cycle cribs is to make a lovely bench out of the sides and the bottom. If your child's crib has cartoon characters or some other design on it, you can either paint over it or leave it as is and use it as a cute little reading bench in their room. It also makes a classy bench for your entry way or front porch if you paint it to match the surrounding decor.
2

Headboard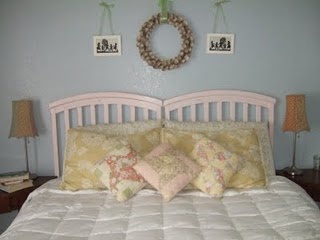 If you just can't bear to part with your little one's crib once they have moved to a regular sized bed, make a headboard for their new big-kid bed using the two ends of the crib. Many cribs have interesting or intricate shapes that look just darling when meshed together to form a great headboard. If the crib ends are unusually large, or the child's bed is small, you can easily turn them into a headboard and foot board.
---
3

Comfy Wagon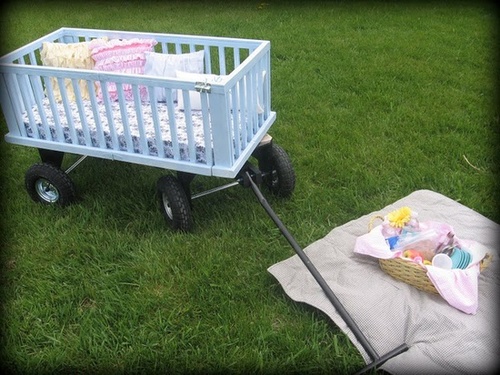 As your youngster gets a little bigger, turn their cozy crib into an incredibly comfy wagon! You can even use the crib mattress as padding and throw in some pillows! Imagine how adorable it would look to cart your toddler around in one of these beautiful wagons.
---
4

Cute Kids Desk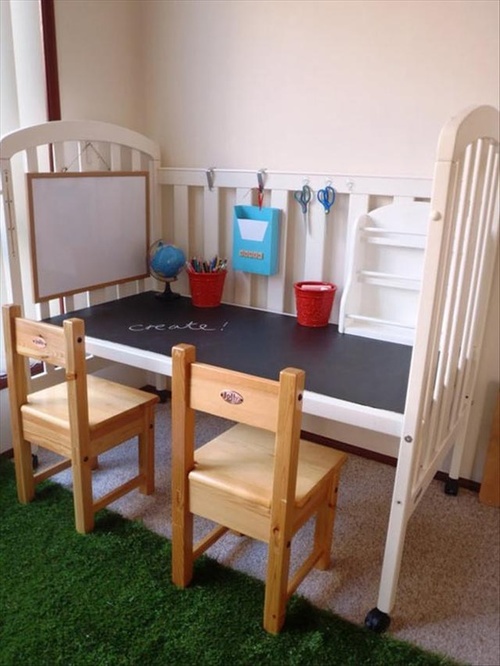 One of my favorite ways to up-cycle cribs is to turn it into something the child can use. Constructing a functional desk using the crib bottom as well as the sides allows you to use what you already have to give your child even more! Inspiring creativity in your kids is important at every age; making this fine drawing desk helps your children see that new things can be created out of old items.
---
5

Clothes Drying Rack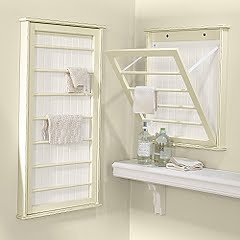 Every home needs a drying rack to air dry delicates. After dismantling your out-grown crib, use the sides as drying racks! This is the easiest project to undertake, you only need some chain and screws to attach the segments of rail to the wall. You want to make sure it can hang down to allow your clothing to dry without lying on top of other items. You will be so glad you created this practical fixture!
---
6

Coffee Table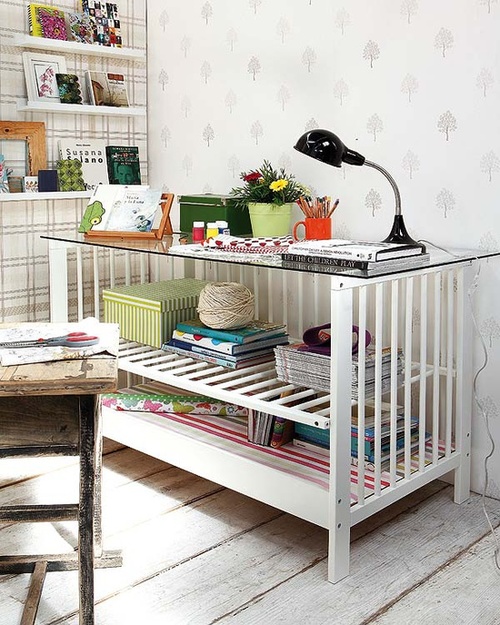 Secure the sides as well as the bottom of the crib together to form this absolutely beautiful table. You can top it with matching wood or a sheet of thick glass. You can even use the center shelf as a hanging magazine rack! This would look so amazing in my living room; I may actually go search some garage sales this spring to find an old crib I can turn into this pretty little table.
---
7

Fabric Organizer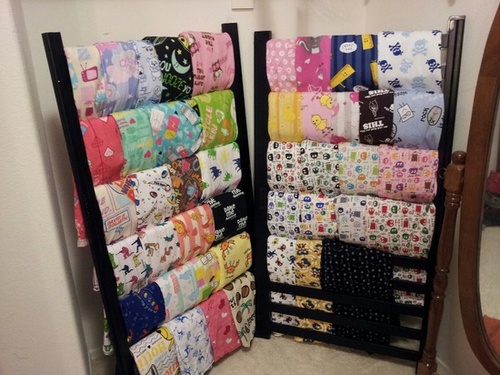 If you are a big do-it-yourself-er like I am, you have loads of craft supplies taking up residence on every spare surface in your home. If you take the sides of your crib and turn them sideways, attaching them with hinges, you can create this fabric organizing wonder! Make your fabric easily accessible without having to search through bins and bags of assorted material.
I hope you will consider reusing your crib instead of junking it. Your child's crib is such a sentimental piece of their childhood; keep it around as long as you can for nostalgia. Give that worn crib new life by deciding to try one of these ways to up-cycle cribs. Which of these ideas appealed to you the most? Do you have any other suggestions for a great up-cycle?
---
Comments
Popular
Related
Recent