DIY Bookends are projects that are easy to do and also perfect for better home organization. We have here a list o**f DIY bookends** that will surely make organizing your shelves easier. Some of these are fabulous recycling projects while others are great ideas that will introduce you to new craft techniques. Let's get craftin'!
---
1

Baseball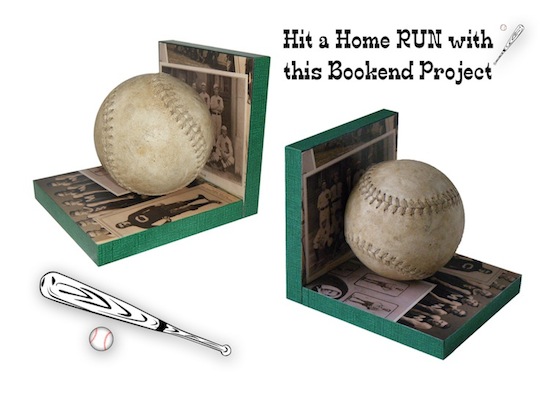 Here is a wonderful DIY bookend idea for a boy's room. It would also be well-loved in your husband's office, I'm pretty sure. The tutorial below calls for wood pieces but I think you can skip these steps if you can find a decent wooden bookend to decorate.
---
2

Concrete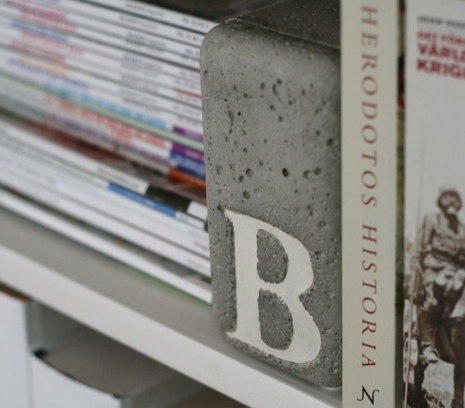 I don't know about you but I like my bookends heavy. Which is why I am all sorts of in love with this concrete idea.
---
3

Pyrite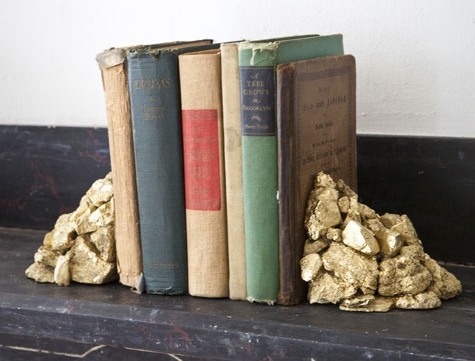 These are easy DIY bookends. Basically, you gather and clean some rocks, spray paint them in gold, and assemble using a glue gun and industrial strength glue. If you don't want your shelves to be scratched, you can affix felt dots to the bottom of your rock bookends.
---
4

Telephone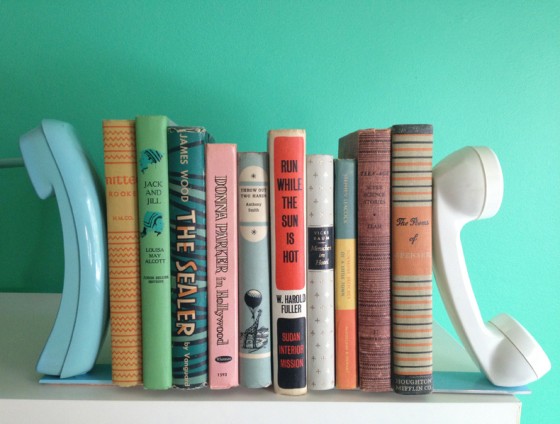 This is a recycling bookend idea that will surely delight a Flea Market Queen. Next time you go out for some thrifting adventure, you might want to grab a couple of handsets. Turn them into quirky bookends using the tutorial below.
---
5

Animal Toys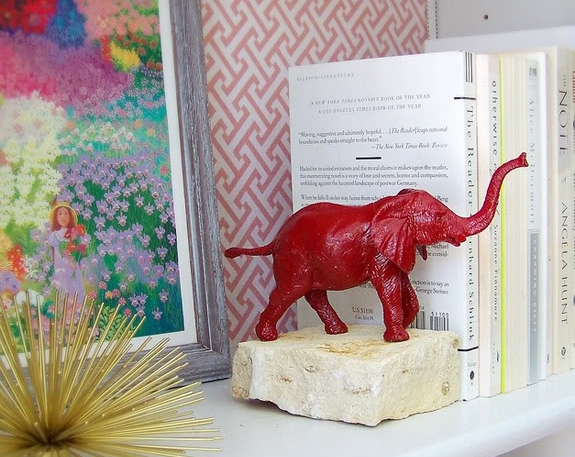 There are many fantastic ideas involving the use of plastic animal toys. For this particular project, you will be using some to create beautiful DIY bookends. Other materials that you will need are spray paint, flat stones (tiles will do, too), and super glue.
---
6

Garden Decor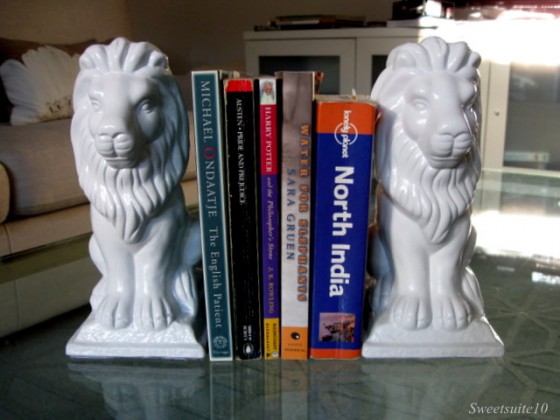 If you don't like the telephone idea for your thrift store DIY bookend, you can go for this painted garden decor project. These lion ones are cute but methinks these garden animals come in many different designs. Simply paint them, add felt protectors to the bottom, and display.
---
7

Action Figure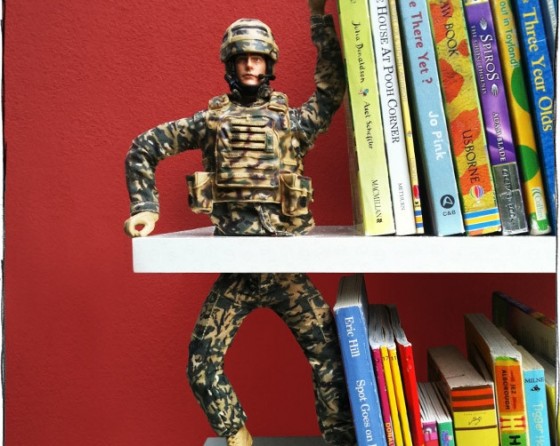 This is another DIY bookend idea for the boy's room. To make this clever bookend, you will need a large plastic action figure, hacksaw, craft knife, jigsaw, thick wood, electric drill, nut and bolt, and epoxy adhesive. Check out the link for the how-to.
---
8

Faux Zinc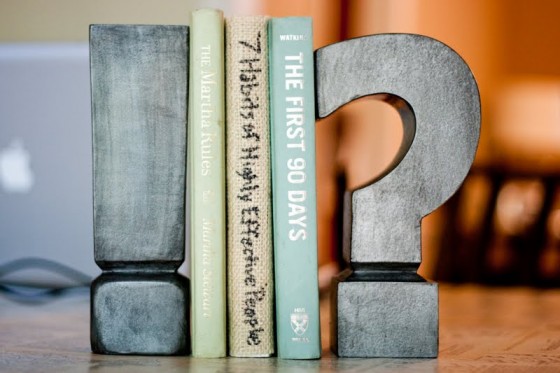 There are many bookends of the 3D letter variety sold in stores. The tutorial below shows you a way to give a set a zinc-inspired makeover. I love the finished look!
---
9

Covered Brick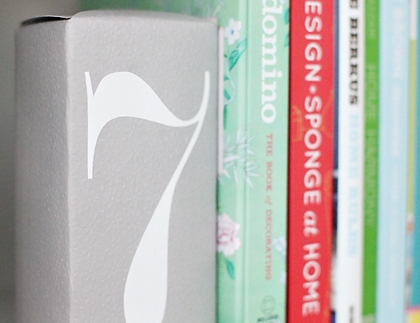 This is probably the simplest from this list of DIY bookends. Ashley shares, "I grabbed one of the extra bricks we have stacked up next to the carport and wrapped it with a piece of scrapbook paper." Embellish any way you like. You can also use scrapbook paper with pretty prints.
---
10

Painted Wood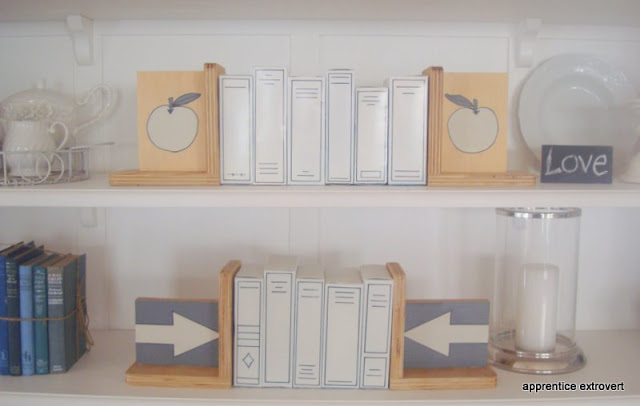 Got lots of scrap plywood? If you happen to have a thick type, you can use them to make a set of minimalist bookends for your home. I bet these will look great painted in plain color.
---
11

Corbel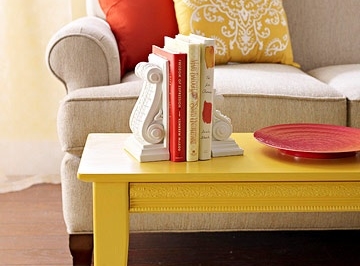 The items used to make these vintage-inspired bookends can easily be found in your home center. Of course, you can also score great corbels at the flea market.
---
12

Rope Cubes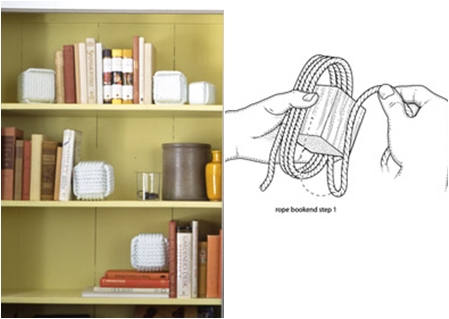 These are great. I might just copy this but instead of wood blocks, I will fill a cardboard box with rocks and then wrap said box with rope using Martha's tutorial.
So there you have creative and clever DIY bookends. Which of these tickled your crafting fancy?
More
Comments
Popular
Recent