There are many insanely fantastic Penny Crafts out there. I have collected here ten that are perfect for creating new home decor or accessories. These DIY penny projects range from fairly easy to some that are time-consuming. No matter the** penny craft** that you end up doing, I am sure that you will be creating a treasure. Let's get inspired, shall we?
---
1

Ring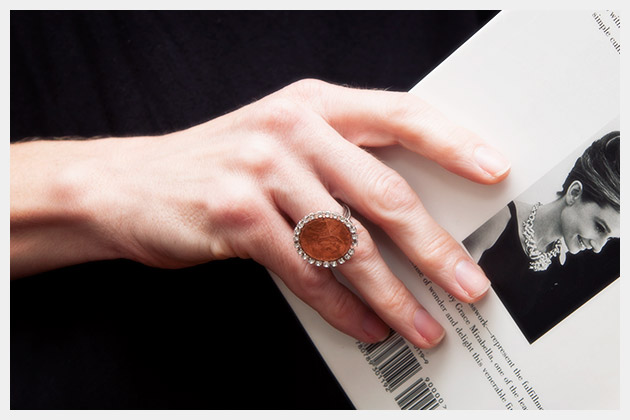 Yep, that's a penny ring. What Cathy did to make this fun penny accessory was glue rhinestone trim to the edge of the coin and then attached the finished "ring head" to wire shaped like a shank. You can skip the last part if you have a ring base.
2

Tray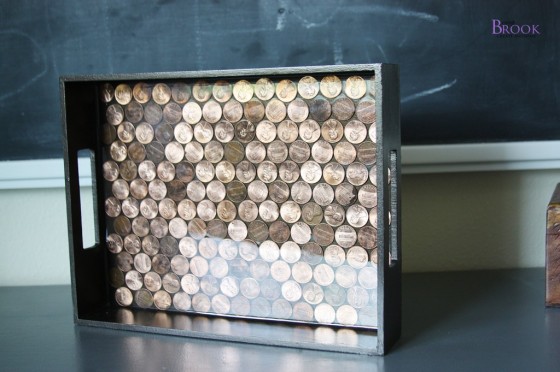 This is another** penny craft** that is quite easy to do. To make your own, you will need a tray, primer and paint, pennies, and a wonderful product called Envirotex Lite. It's a polymer compound that will help seal your pennies to the tray.
---
3

Letters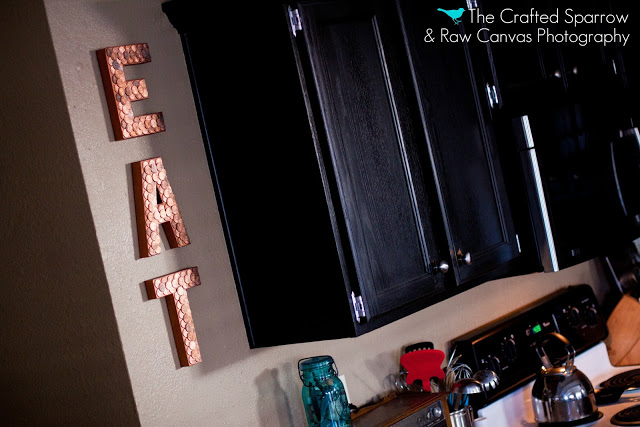 Paper mache letters are fun things because you can decorate them in so many ways. Using pennies is one. This craft project is incredibly simple, too. You paint the 3D letters copper, glue the pennies, and display. Very cool.
---
4

Table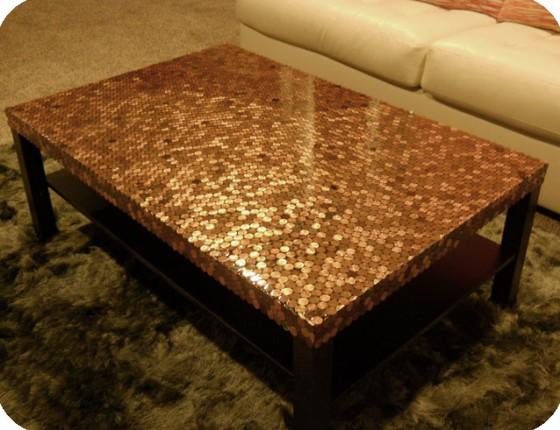 From very easy penny crafts, we move to some that are advanced. The materials needed to cover a table with pretty pennies are resin and glue. You will also need friends who are willing to help you cover a table with coins.
---
5

Floor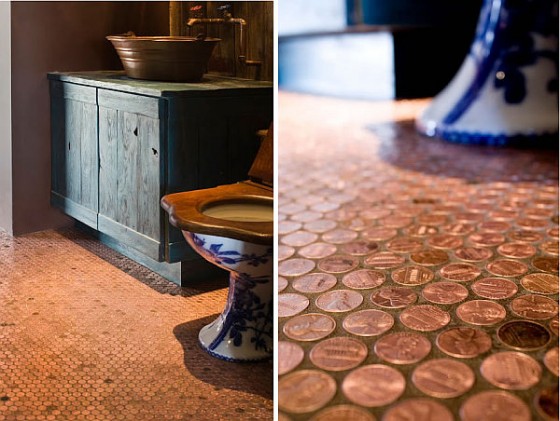 When you Google penny crafts, flooring-related projects pop up. There are several ways to go about tiling your floor with pennies. The tutorial below shows you a method involving epoxy and grout. Check out the link for the wonderful tips.
---
6

Necklace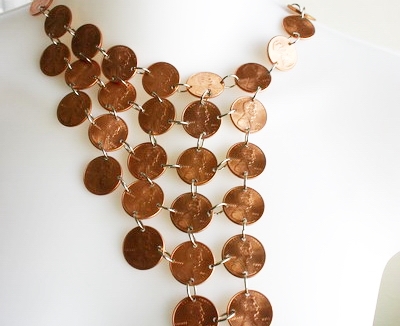 Using a drill bit, you can make holes along the sides of pennies and assemble them like flat beads. With these holes, it will be easy for you to make a cascading style necklace or even fancy dangling earrings.
---
7

Countertop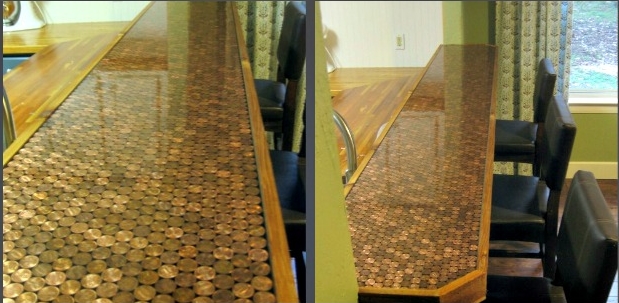 The process for making this penny countertop is similar to the table one but I had to include this project here. Why? Because the counterop looks amazing! And Ashley makes the whole penny adventure sound easy.
---
8

Ombre Art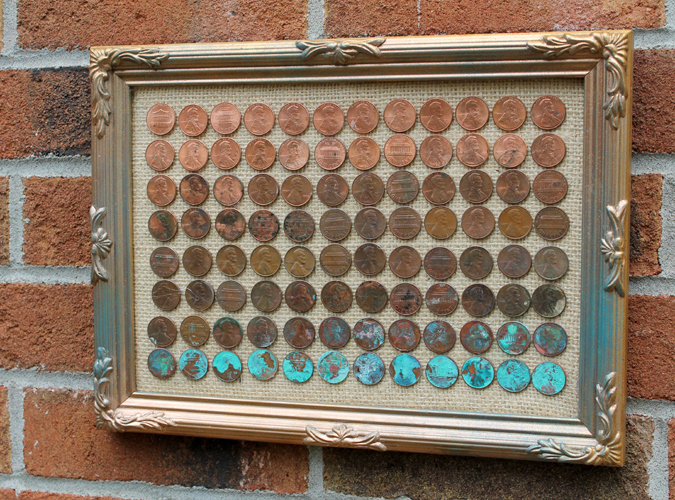 This penny craft project is simply delightful. I love that there is a bit of science involved in making this ombre home decor. Make sure to let the kids help you with this project for some Chemistry fun.
---
9

Button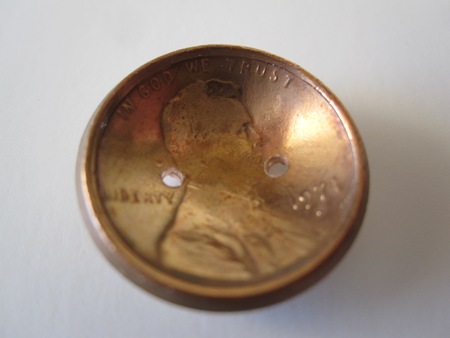 The dome look of this penny was created using a Doming Block. You can get a set from any hardware store. As for making the holes, you will be needing an electric drill. Once you've made your penny buttons, you can use them in a myriad of cool projects.
---
10

Napkin Ring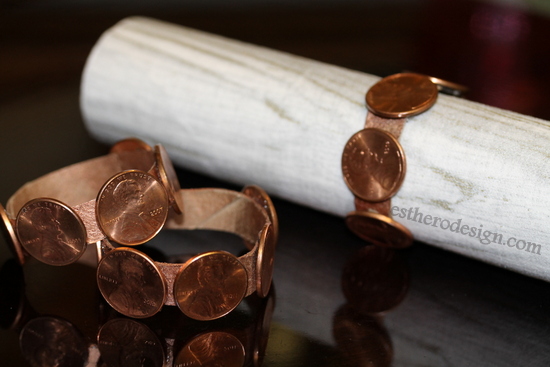 We finish this list of DIY penny projects with another easy (and affordable!) idea. The materials needed to make these unique napkin rings are spray paint, paper towel roll, hot glue, scissors, rulers, and pencil. Check out the link below for the complete how-to.
So there you have 10 insanely clever penny DIY projects. Aren't they delightful? Tell me, which of these tickled your fancy?
---
Comments
Popular
Related
Recent