There are many things that you can do for a fun party and perhaps topping the list is to make DIY cocktail stirrers. For those planning a shindig, I suggest that you free up a couple of hours for making DIY cocktail stirrers. They are just what you need to have an utterly delightful get-together. Enjoy!
---
1

Polymer Clay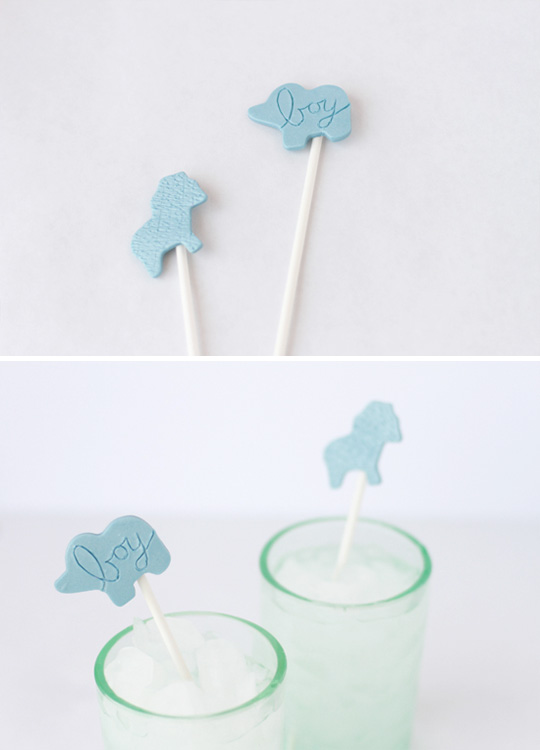 One way to make DIY cocktail stirrers for a baby shower is to use polymer clay. Form the little animals using cookie cutters and carve the gender of the baby (or name if you're in the know). If you're gonna use this project for another type of party, though, skipping the carved word will also be okay.
---
2

Curly Strips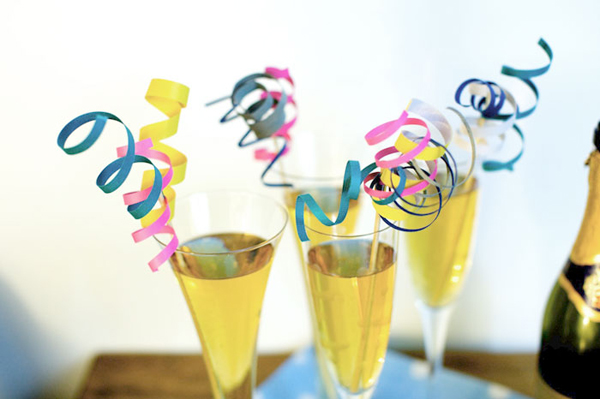 These are wonderfully festive, aren't they? Not only will they add visual appeal to your party, they are also incredibly simple to make. You simply make strips out of colorful cardstock, curl them, and then glue them to the tips of wooden dowels.
---
3

Crepe Paper Flower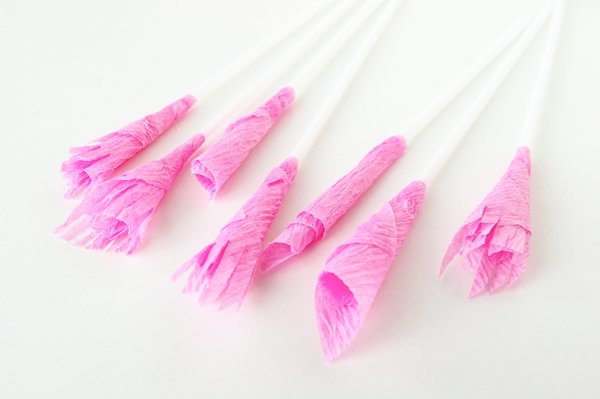 Here we have another easy party tutorial. You will need only crepe paper, scissors, hot glue, and plastic stirrers to make these drink stirrers. Choose your crepe paper color according to the theme of your party.
---
4

Faceted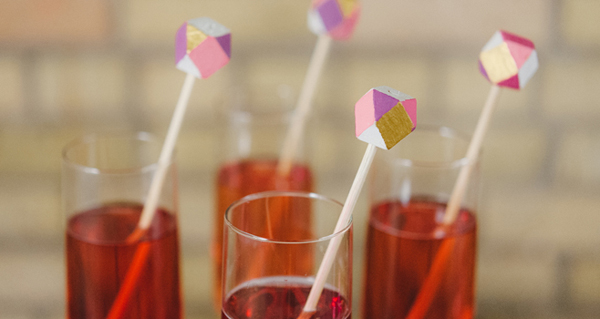 These DIY drink stirrers are perfect for the trendy hostess. These are made of wooden faceted beads, with sides painted in different colors. They are attached to bamboo skewers using hot glue. Very easy, right?
---
5

Doily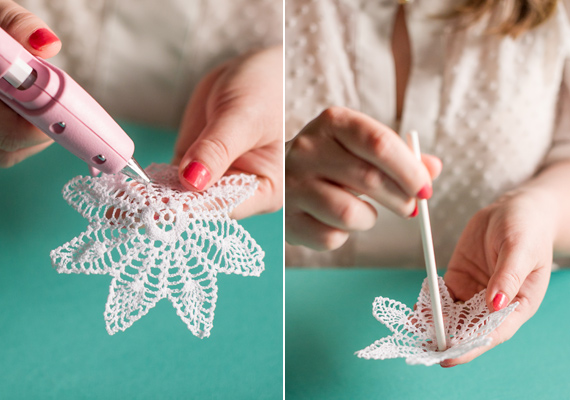 This is a whimsical twist on the little umbrellas used to embellish cocktails. To make these wonderful stirrers, you will stiffen up a doily using fabric stiffener. You will then shape it into an umbrella by cutting a slit and then attaching it to a wooden dowel. Embellish with a bead in the middle.
---
6

Animal Toys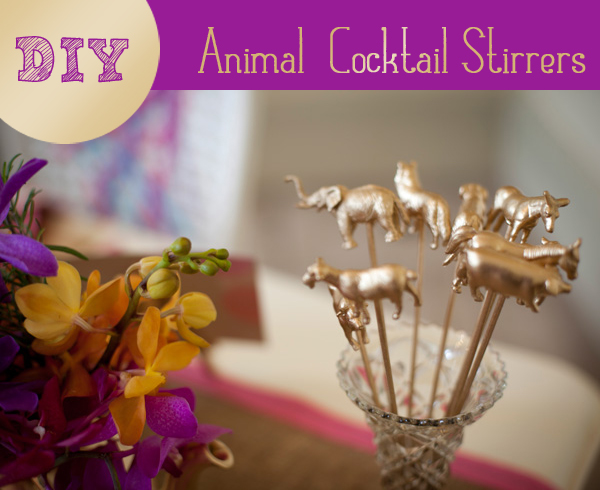 There are many wonderful ways to craft with plastic animal toys. Making DIY drink stirrers is one. To make these, you drill a hole into the belly of an animal toy, spray paint in any color that you fancy, and attach to a bamboo skewer using superglue. That's it.
7

Jewel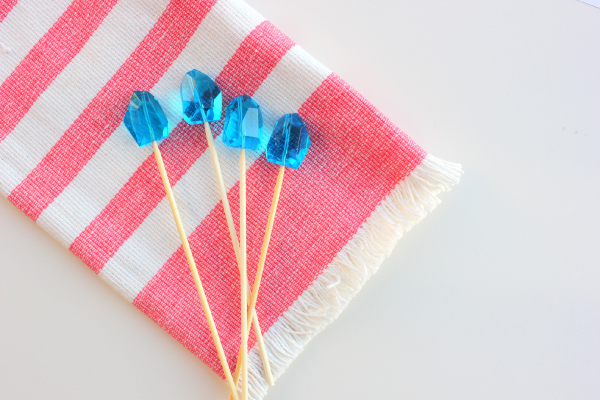 How beautiful! If, like me, you have an insane amount of beads in your stash, you will want to consider this DIY project for your upcoming party. To make these, you simply glue faceted jewel beads to the tips of your skewers and let dry.
---
8

Glitter Stars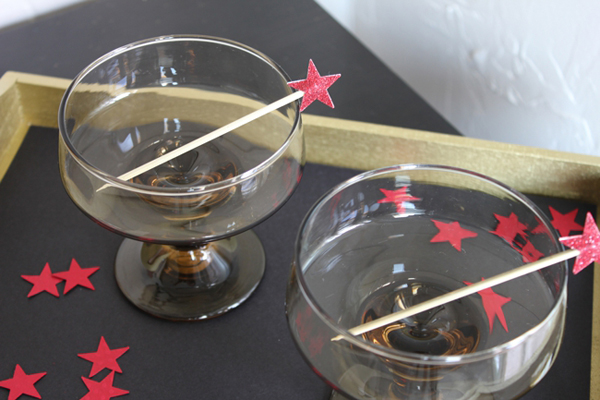 This is another easy way to update the look of plain wooden stirrers. What you do is simply glue star shapes to the tips of skewers. This method gives you plenty of crafting possibilities. Instead of stars, you can use other shapes or even washi tape.
---
9

Tassel and Beads

Look at these chic cocktail stirrers! The embellishments used here are findings for earrings. You can easily get them at your nearest craft store. To attach them to the stirrer, use black electrical tape.
---
10

Striped Ribbon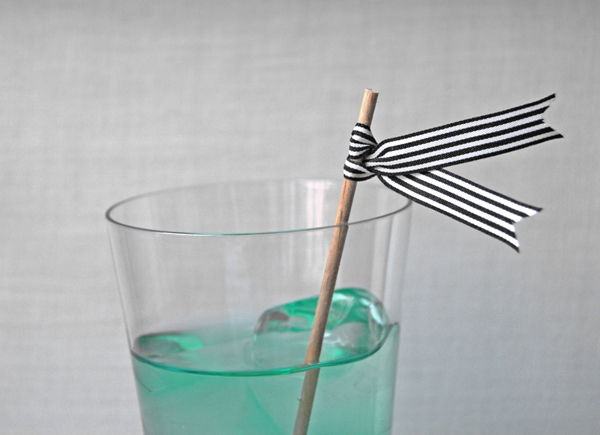 This DIY project is so easy, younger members of your family can help you make them. And by young, I am referring to teens and not kids who cannot be trusted around sticks.
---
11

Pinwheel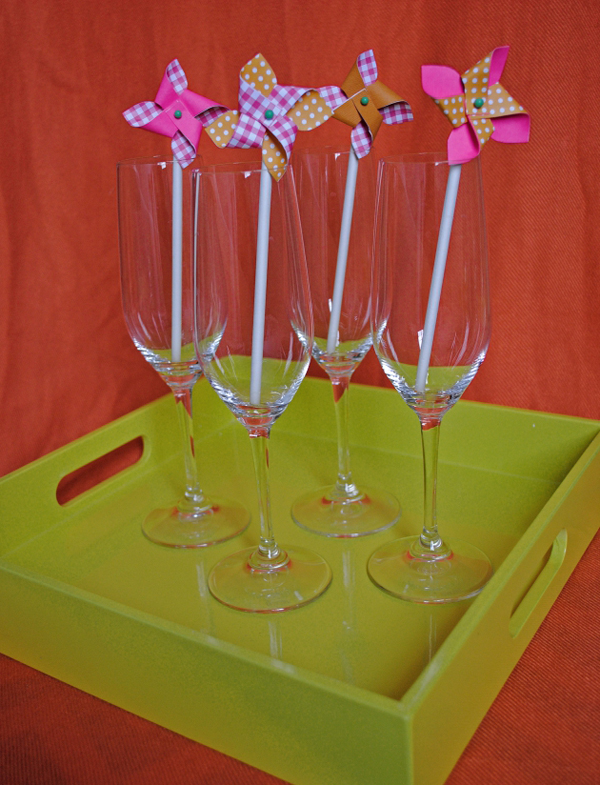 Won't these be perfect for a summer party? These would also be ideal to make if you happen to hoard pretty paper. To make these, you construct the pinwheel and then tack them to store-bought wooden stirrers.
---
12

Feather

These would look grand at a flapper-themed party. This is a simple gluing project that you can do while watching your favorite TV show.

Aren't these DIY cocktail stirrers delightful? Go ahead, make these and make your party memorable!
---
Comments
Popular
Related
Recent