Let's get started on some spring gardening with these beautiful DIY Window Box Planters. I love me a wonderfully lively window and if you're looking for a way to make yours look 10x gorgeous this season, turn your attention to living things. Plants, specifically. And to house these plants, these DIY window box planter ideas got you covered. Happy crafting and gardening!
---
1

Cheap & Easy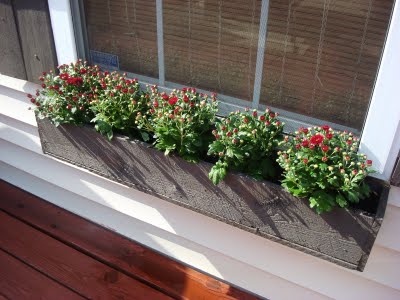 You can create a DIY window box planter for only $4. According to Sarah, "these window boxes were so easy, I swear it was ridiculous." My kind of home project. The boxes Sarah made didn't have a finished look but you can always remedy that by sanding and layers of paint.
2

Distressed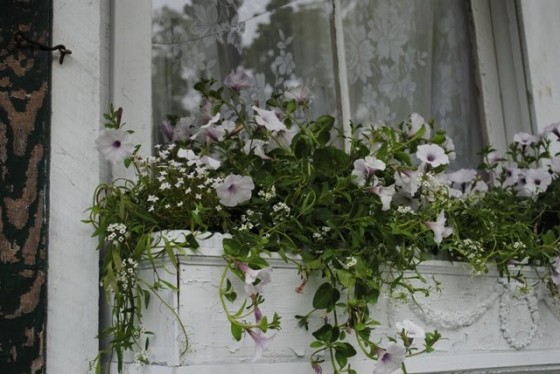 Don't you just love distressed details in a home? And in my opinion, these details are made even more beautiful when done in white. Which is why I am in love with this DIY window box. This was made using scrap wood (with chipped paint!) and a few random appliques.
---
3

White Washed Wine Crate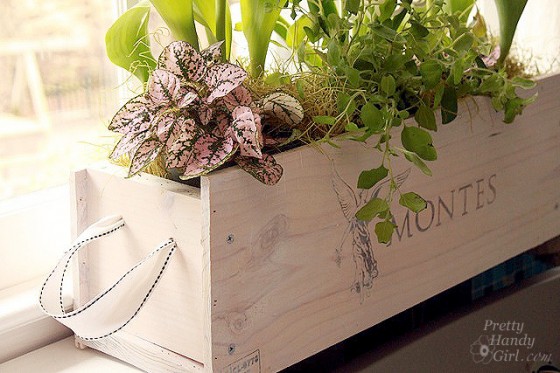 Wine crate turned into a window box? Clever! And looks quite easy to do, too. Power tools were used to make this planter but they're not necessary. In fact, if your wine crate's bottom is sturdy enough, you may no longer have to do a lot to create a cute window box. Don't skip the white-washing step, though. It's the best part, I think.
---
4

Shim-Covered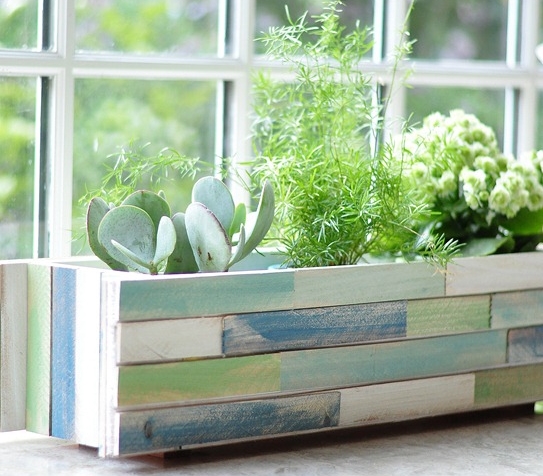 This is a wonderful DIY window planter idea brought to us by the ever-so-creative Centstational Girl. For this project, you will be needing a store-bought planter box. You then make it your own by adding wood shims to the outer sections. I think this will also look great with the shims painted in shades of pink.
---
5

Pot Holes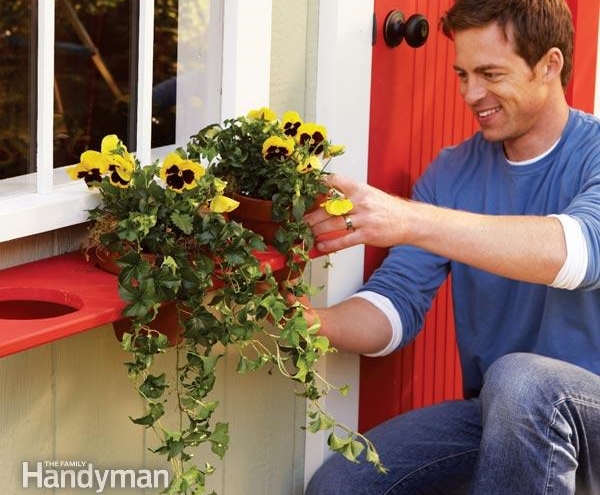 This is not your typical window planter. Instead of a box construction, it has holes for putting flower pots in. Genius! This calls for a piece of wood with holes for the pots and brackets for installing said wood. Paint in a color that complements the rest of your house or your pots.
---
6

Year-round Window Dressing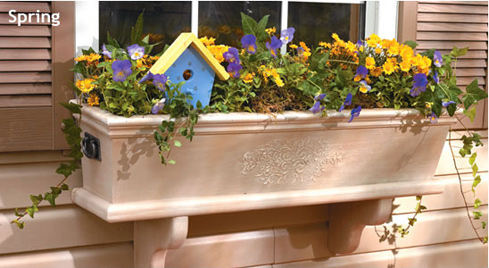 Don't like the thought of having dead plants in your window box during the colder months? Then you will need this clever** DIY window box** idea. The basic structure here is a shelf type installed with brackets. During spring or summer, you can utilize a box for displaying plants. During the colder months, the shelf can be used to display pumpkins, gourds, and other items that hold up well frozen.
---
7

Tiled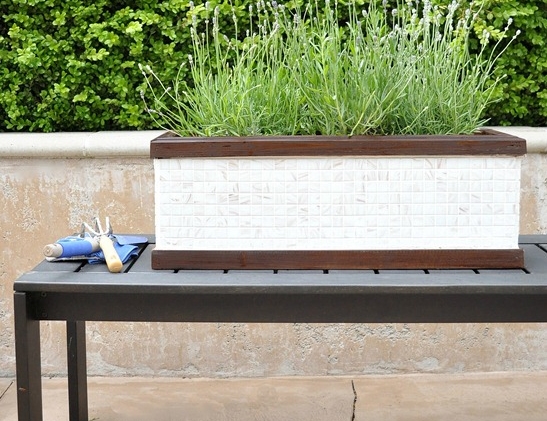 This is another Centstational Girl DIY idea. She has great window box projects, doesn't she? Much like the shim one, this tutorial involves covering a ready-made box planter with other materials. Pretty mosaic tiles, in this case.
---
8

Modern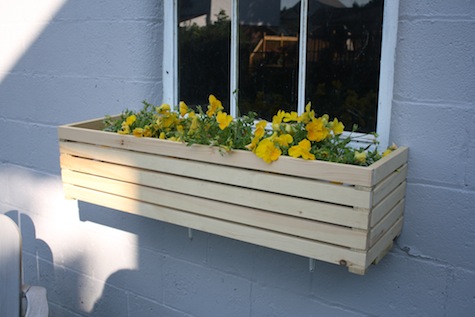 I love the look of this DIY window box. Painted in a muted color (aside from the natural wood color, of course), I think this will look positively chic. Of course, you can also go for eye-catching hues that could possibly rival that of your summer flowers. Colorful is always fun.
I hope that you find plenty of inspiration from these DIY window box planters. If you end up making something from this list of handmade window boxes, don't forget to share the results with us.
---
Comments
Popular
Related
Recent