There are many ways to craft with cardboard letters and all of them are quite fun to do. We give you here 11 ways to craft with cardboard letters that are easy on the pockets and sure to get you started on your DIY home décor adventures. Happy crafting!
---
1

Marquee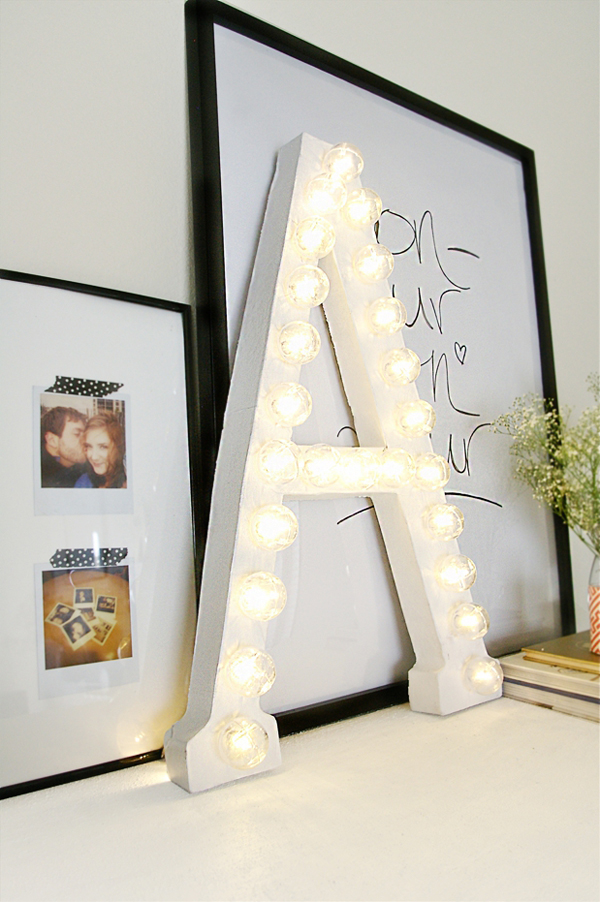 This is one of the creative ways to craft with cardboard letters. To make this, you simply remove the back of a letter and then attach string lights along the front. Plug in and you're done. Note: make sure that you use LED string lights.
---
2

Pearly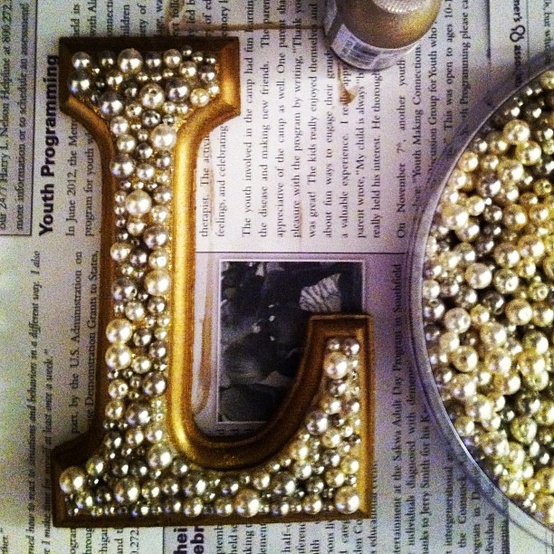 Oh, look at how stylish this is. Apart from the chic look, this DIY is also quite easy to accomplish. You paint the cardboard letters in any metallic color, glue on pearls, let dry, and that's it.
3

Mosaic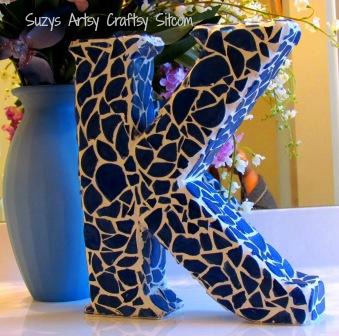 In the mood for something messy and fun? This mosaic 3D cardboard letter idea is for you. You make this by gluing glass pieces onto the cardboard letter, filling the spaces with grout, and then letting it dry overnight. The finished piece is quite lovely and will also look nice as a bookend.
---
4

Mossy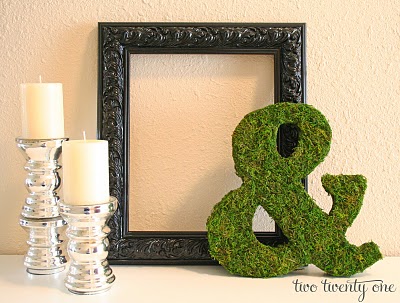 Isn't this spring-perfect? Not only is this a lovely piece for your home, it is also very easy to make. You simply glue a moss table runner onto the 3D cardboard letter, let dry, and you're done.
---
5

Planter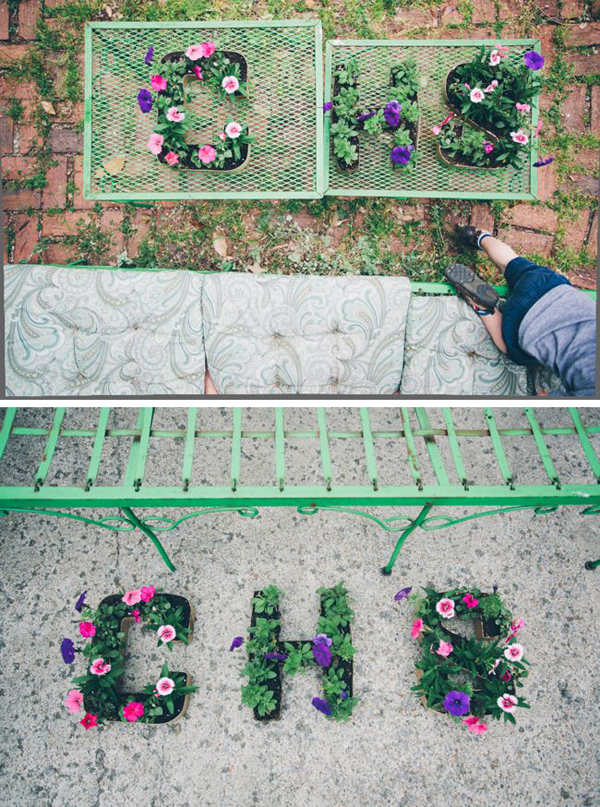 Here is a way to craft with cardboard letters that would never have crossed my mind. But isn't it quite clever, though? To turn cardboard letters into planters, you remove one side, and add soil and your plants. These will not hold up in the long run but for an outdoor party, they'd look quite lovely.
---
6

Beaded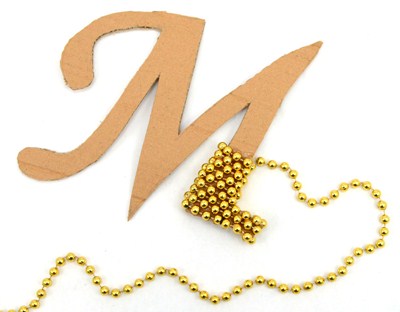 How cute is this? The letter used here is not the 3D variety but you can easily use it instead of a one-dimensional base. For embellishment, you wrap the letter with Mardi Gras beads, gluing them as you go along. Hang using pretty ribbon.
---
7

Foam and Fabric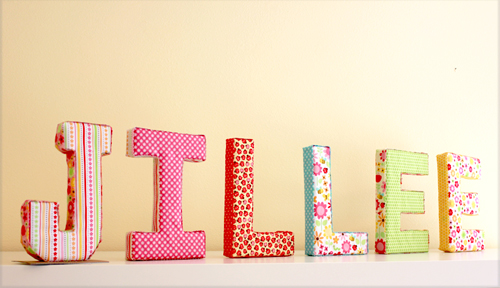 These are adorable! If you happen to have a good collection of yummy fabrics, this is one of the fun ways that you can craft with cardboard letters. You cover the letters with batting, add a layer of pretty fabric on top, and that's it. Make sure you try pattern-mixing for a cheery effect.
---
8

Mod Podged Photos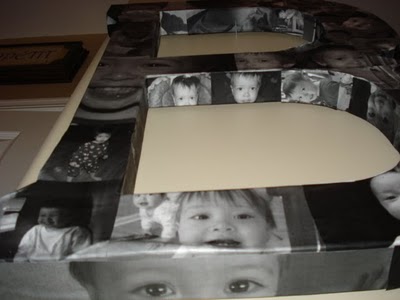 This would be a fun project, especially if the letter is also the initial of your family's surname. To make this, you first print photos in normal paper (not photo paper). Then you Mod Podge said photos to the letter. Let dry.
---
9

Mod Podge Anaglypta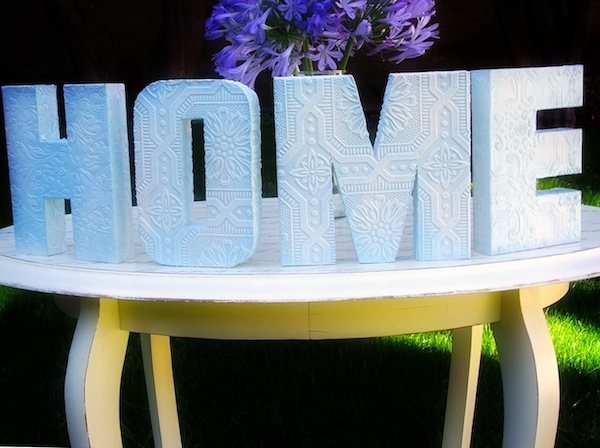 First of all, anaglypta is a wallpaper that looks like intricate plaster. It's a wonderful material for dressing up your walls. And giving 3D letters a makeover.
---
10

Quilled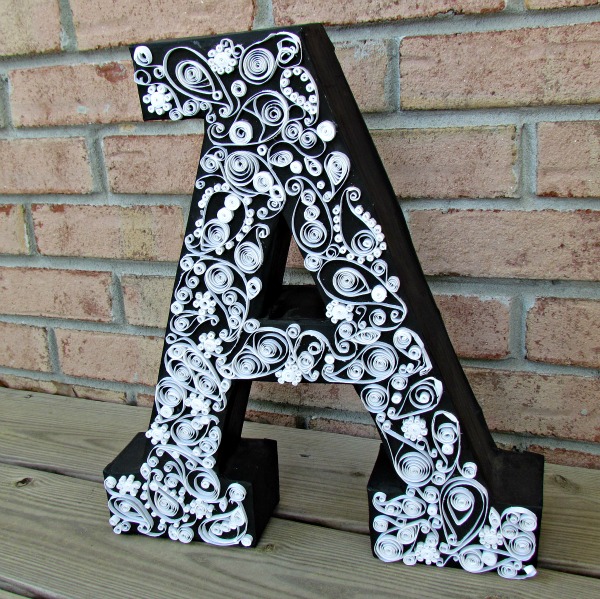 Oh, I love paper quilling. My projects, however, are not as fancy as this one. To achieve this lovely lace-like effect, you will only be quilling paper using standard loops and spirals. Glue them to the front of your 3D letter in any way you like and that's it.
---
11

Map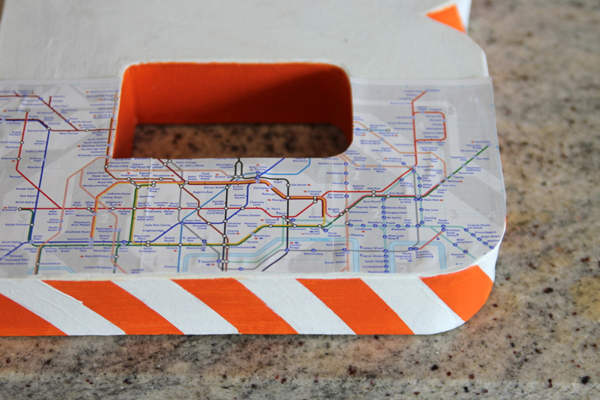 This is one of the more popular ways to craft with cardboard letters. The method used here is very similar to the Mod Podged projects but instead of photos or anaglypta, you will be adhering maps to the letter.
How fun are these 3D monogram craft projects? If you have even more ideas, we'd love to hear them. Please share more DIY cardboard letter projects below.
Sources: greylikesnesting.com, diy-queen.com, suzyssitcom.com, twotwentyone.net, henryhappened.com, blog.mardigrasoutlet.com, onegoodthingbyjillee.com, transforminghome.blogspot.com, modpodgerocksblog.com , suzyssitcom.com, kojo-designs.com
---
Comments
Popular
Related
Recent