I am back with another tutorial; this time, we're making a DIY flapper style long necklace. Inspired by the glitz and glamour of Baz Luhrmann's movie version of The Great Gatsby, I came up with this very simple fashion DIY idea. Originally, I wanted to make a headdress similar to the one Daisy wore in the poster but I didn't have all the materials I needed. Thankfully, I had enough to make this DIY flapper style long necklace.
---
1

Gather Your Materials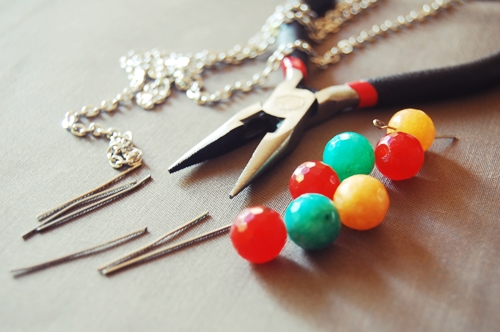 To make a DIY flapper style long necklace, you will need silver chain, eye pins (flat head pins will work as well), and beads in any color that you like. You will also need a reliable pair of jewelry-making pliers. For the beads, you can see that I used multiple colors. If you're looking for a more genuine flapper look, you can choose pearls only.
---
2

Make Eye Pins, if You Don't Have Any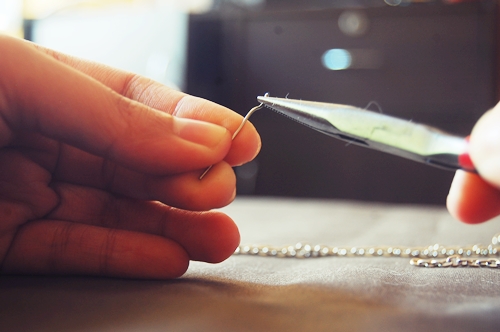 You can skip this step if you have eye pins. I didn't so I fashioned some from flat head ones. First, cut off the flat head part and then form an eye from this end. To do this, bend the end to one side and then bend it inwards again to form a circle or a teardrop shape.
3

Skewer Beads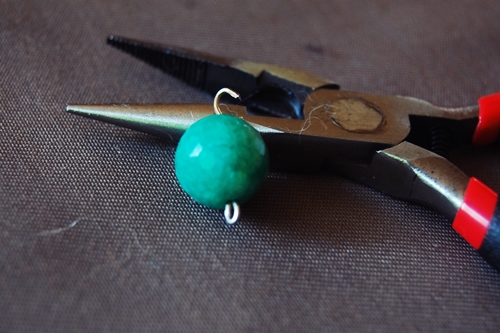 Using your eye pins, skewer your beads or pearls. If your pins are too long, cut off the excess before you make the circular or teardrop hoop on the other end. For visual interest, your bead should not be loose along the pin.
---
4

Skewer More Beads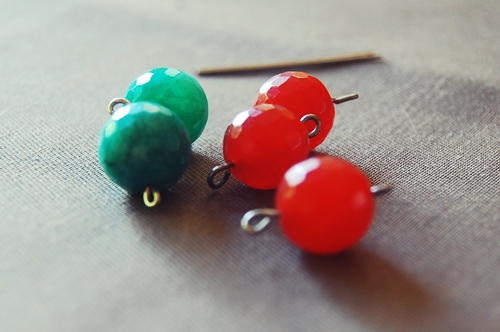 Skewer five beads in total. They can be of the same color but going multi-color is okay, too. I had 3 reds and 2 emerald greens. The basic design of this DIY flapper style long necklace calls for only five beads or pearls. In this type of necklace, they are called stations.
---
5

Cut Chain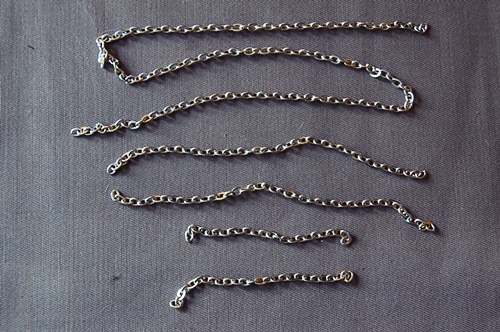 Cut 32 inches of your silver chain. Divide this into two 3-inch, two 5-inch, and one 16-inch sections. In the photo, from the top, you have the 16-inch part, 5-inch ones, and shortest chain sections.
---
6

Assemble Chain 1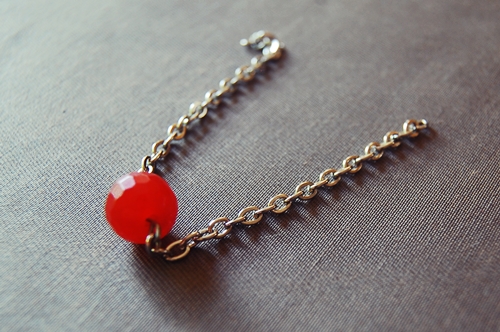 Take one of your beads and attach the 3-inch chains to both eye pin ends. This is easy to do using long-nose pliers.
---
7

Assemble Chain 2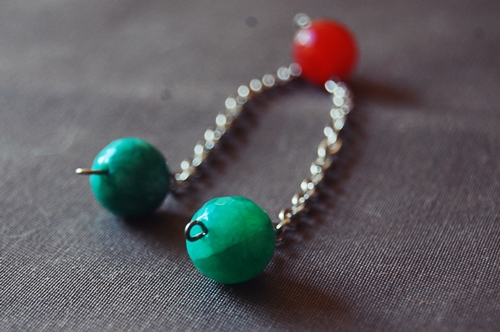 To each end of these 3-inch chains, attach two more beads. If you're having a multi-color DIY flapper style long necklace, the beads that you will attach here should be different from the one on step 6.
---
8

Assemble Chain 3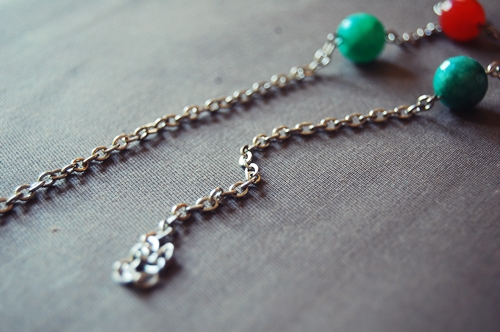 After attaching the beads, we attach the 5-inch chain sections. Your long necklace is almost done.
---
9

Assemble Chain 4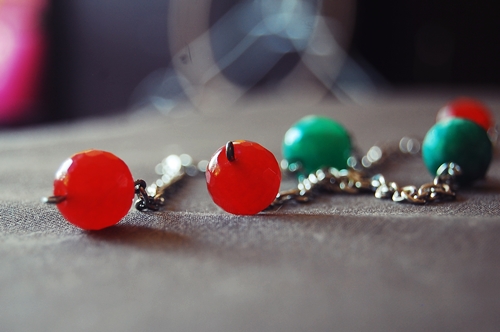 To each end of the 5-inch chains, you attach two more beads. This time, I attached red ones. And to each eye pin end of these red beads, I attached the 16-inch chain. At this point, your necklace is pretty much done. For a less symmetrical design, proceed to step 10.
---
10

Go Asymmetrical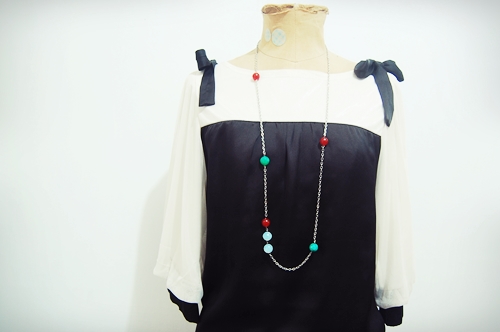 This step is optional. I wanted my DIY flapper style long necklace to look stylishly asymmetrical so I added two more beads to the bottommost section. I simply skewered white beads with eye pins, and then connected them to the red center bead.
Wasn't that easy? I bet you don't even have to buy new materials to make this DIY flapper style long necklace. Refashion some necklaces that you haven't used in a while and make a "new" one that Daisy Buchanan would be proud to wear!
---
Comments
Popular
Related
Recent