Lace and denim DIY projects exude equal amounts of adorable and edgy. A good handmade lace and denim craft project will make you appear sweet and tough at the same time. Whether you add lace to a shirt, jacket, or a pair of jeans, the end result will always be whimsically unique and charming. Let's get crafting with some cute lace and denim DIY projects!
---
1

Cuff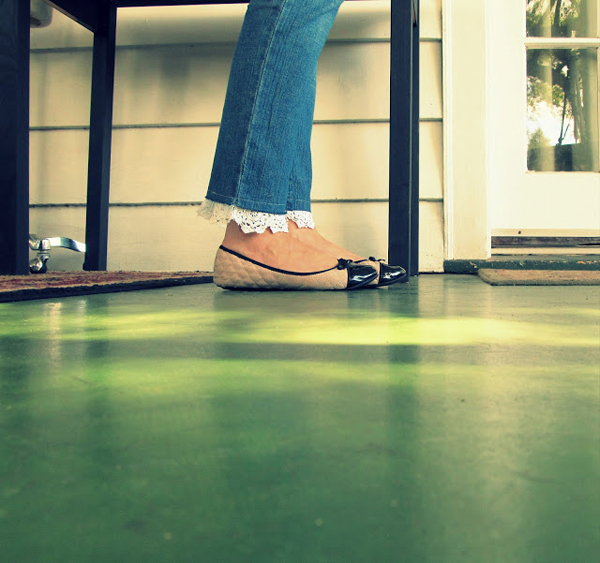 Look at this adorable lace and denim DIY project! I love this for a couple of reasons. Firstly, it's a great way to add length to a pair of skinnies that have weirdly become too short. Secondly, it's an easy hand sewing project. You simply cut a strip of lace and then sew it to the hem of your jeans. You can choose to add the lace under (with it peeking from the cuff) or over the hem.
---
2

Lacy Shorts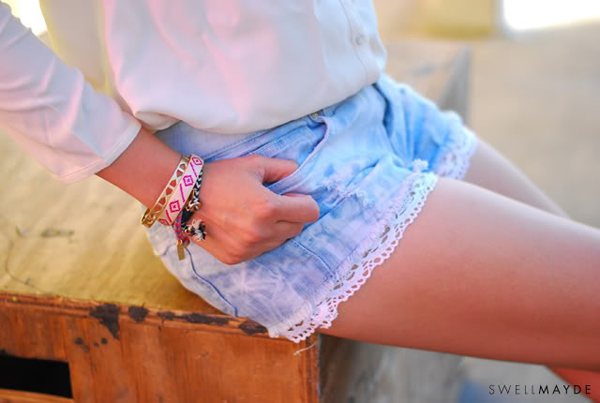 The general idea behind this craft project is the same as the previous project. Instead of pants, you will be adding lace to the hem of a pair of denim shorts. Again, this is perfect if your shorts area dangerously treading the "too short" territory.
---
3

Jacket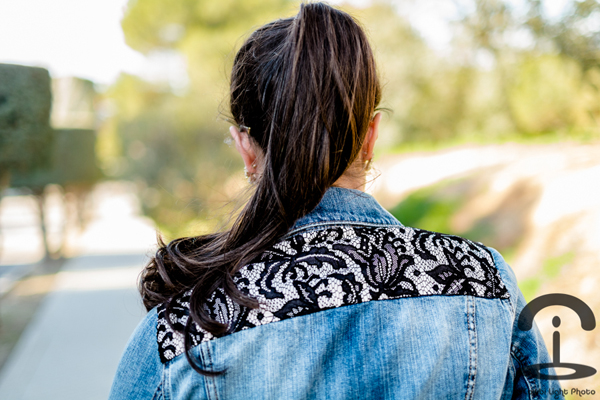 Aside from jeans and shorts, you can also add lace to a denim jacket to give it a bit of a girly touch. You probably have a denim jacket in your closet that has not seen the light of day for years. Take it out and give it a new lease on life by adding lace to some of its sections. Simply cut lace fabric to the size of the sections where you want to place them, hand sew, and that's it.
---
4

Pockets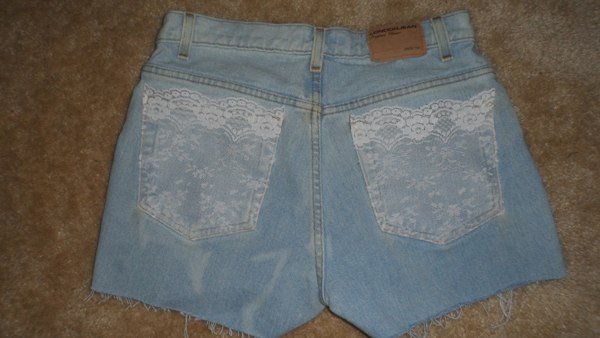 This is a fabulous way to refashion a pair of "mom jeans" that fit you rather weirdly. Do a bit of surgery and turn them into shorts and add lace panels to the back pockets. You can glue the lace on or hand sew them to your "new" pair of shorts.
---
5

Lacy Shorts II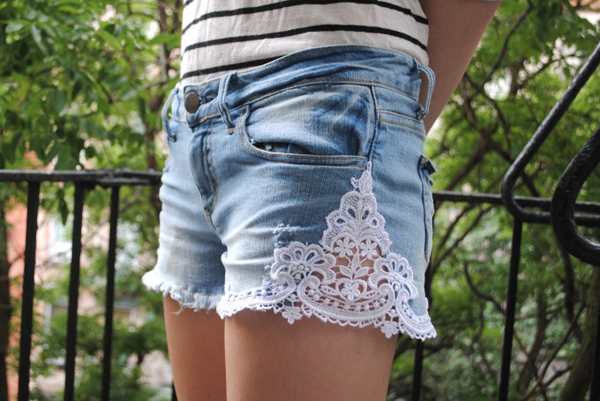 How cute! This is another way to add lace to a pair of denim shorts. If you think that the lace-along-the-hem look is rather boring, this particular sewing DIY project may be right up your alley. For this particular DIY, you will need to buy lace or crochet trim that will look great if cut in a triangular manner. Add a section to the side seam of your shorts via hand sewing and you're done.
---
6

Patch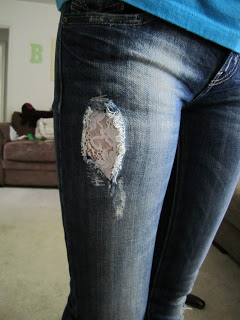 Are the holes of your favorite tattered jeans growing rather unattractively? Before they become useless, you may want to take control of those holes right away. One way to do that is by using lace as patch. This project is easy, cute, and will give your tattered jeans a much sweeter look.
---
7

Bleached and Laced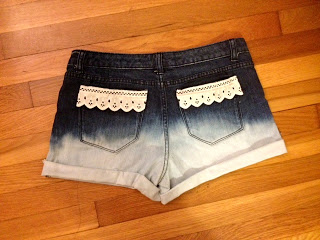 Won't these make great beach shorts? Aside from the lace detailing by the pocket, the bleach dyeing also adds a touch of Boho style to these shorts.
---
8

Lacy Back Shirt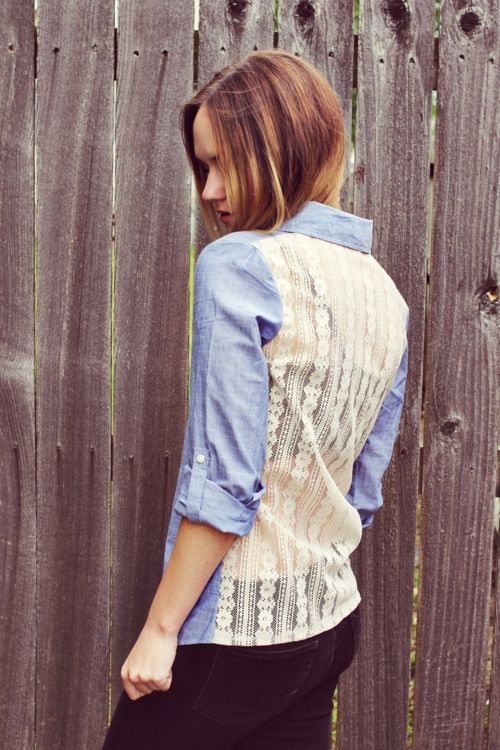 I am loving this lovely DIY denim and lace project by Elsie and Emma of A Beautiful Mess. This can be done to a denim shirt but a chambray button-down will work, too. To make this, the girls removed the back part of a shirt, used it as template to cut a piece of lace, and then sewed this lace to the back part of the original shirt. Very easy!
I'm sure you can think of more DIY projects using denim and lace. Care to share your ideas with us?
Sources: wobisobi.blogspot.com, swellmayde.com, fashionsalade.com, lushtoblush.com, minkette.rebeccaminkoff.com, lovestitched.com, nicolecase.blogspot.com, abeautifulmess.com
More
Comments
Popular
Recent