There are many crafty ways to create DIY phone stands. For those in a "making" mood, we give you here 7 that are all sorts of clever. Some will require power tools while others are simple gluing projects. These also cover different styles. Whether you want a plain DIY phone stand or something that's oozing cuteness, there is a tutorial here that will help you out.
---
1

CDs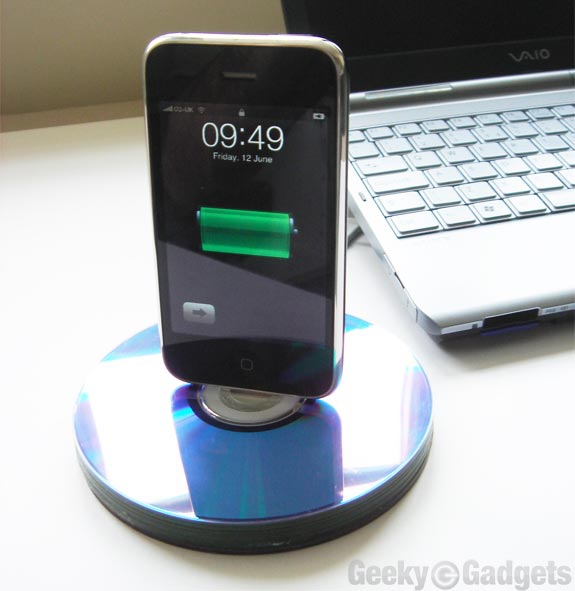 This is a great DIY phone dock idea for crafty guys and gals who love to recycle. Using a stack of CDs, glue, and your charger, you will be able to make your own unique stand/dock in no time. You can also fashion a base for your phone if you feel that it stands quite precariously on top of the CDs.
Tutorial Source: geeky-gadgets.com
---
2

Dino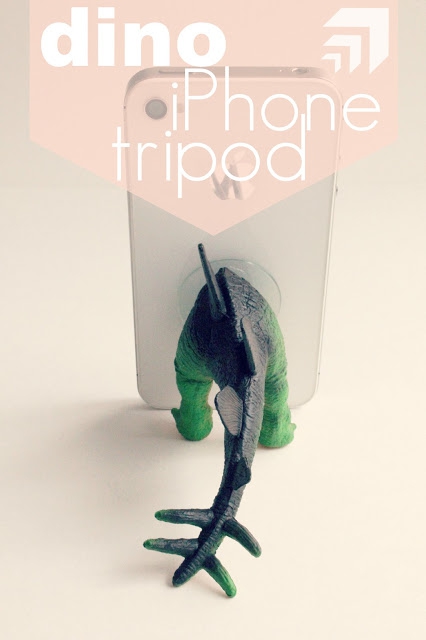 Yep, that's half of a dinosaur toy. To make this cute DIY mobile phone stand, you will need a dino toy, caulking, and a suction cup. Cut the dino in half and fill its insides with the caulking. You then attach the suction cup to the cut-off torso of your dino. Add caulking to the soles and tail of your dino as well. Let dry for several days.
Tutorial Source: eatsleepmake.com
3

Neon Wood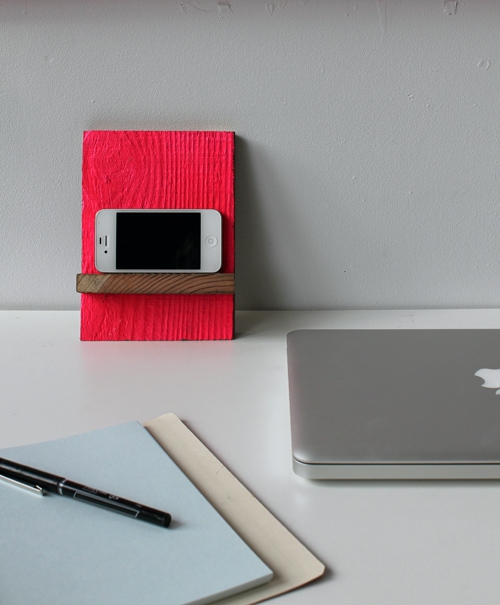 Take two pieces of wood, paint, and assemble as you see in the photo above. Easy, right? I love this idea because it opens up a lot of creative possibilities. Aside from plain paint, you can doodle on the wood. You can also Mod Podge it with pretty fabric or paper.
Tutorial Source: designsponge.com
---
4

Stand / Case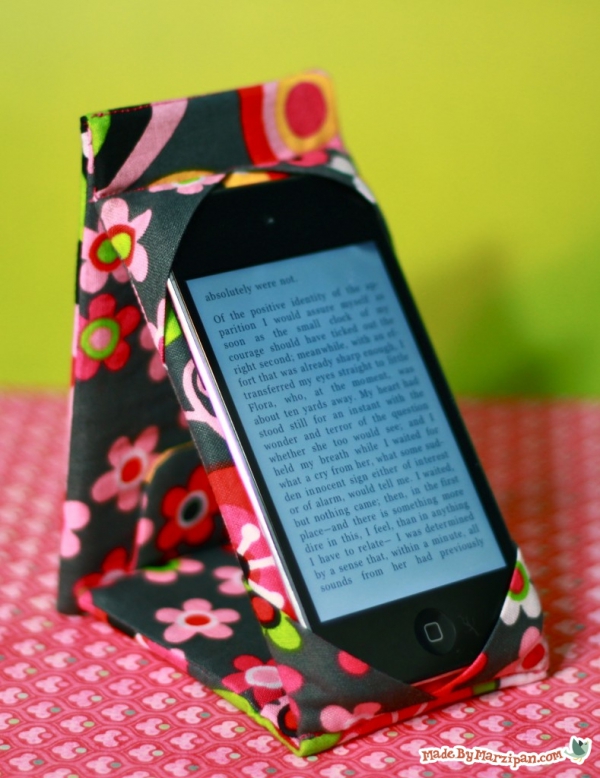 This mobile phone stand also doubles as a case. This is a sewing project that you can do using chipboard, around half a yard of fabric, thin batting, and snaps. You will also be needing a sewing machine, adhesive spray, and a few other sewing tools.
Tutorial Source: madebymarzipan.com
---
5

Trunk Slice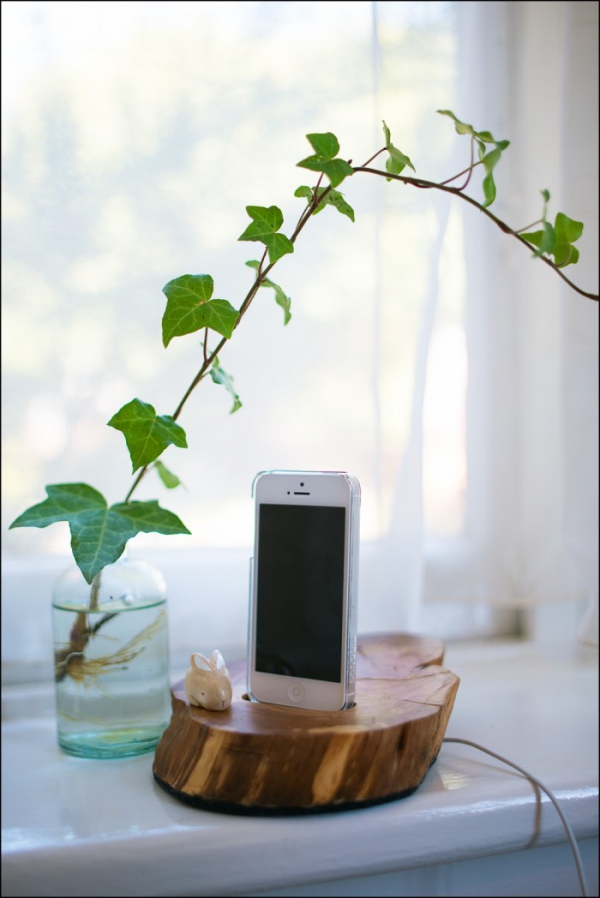 This is beautiful. And using wonderful power tools, this looks easy to make, too. The materials you will need for this project include a piece of wood, dremel or rotary tool, hot glue, drill, and a felt base. You will want to carve a section for your phone to sit in first. You then drill a hole for the cable and then insert and glue it in place. Add felt base and you're done!
Tutorial Source: scarletwords.com
---
6

No-Sew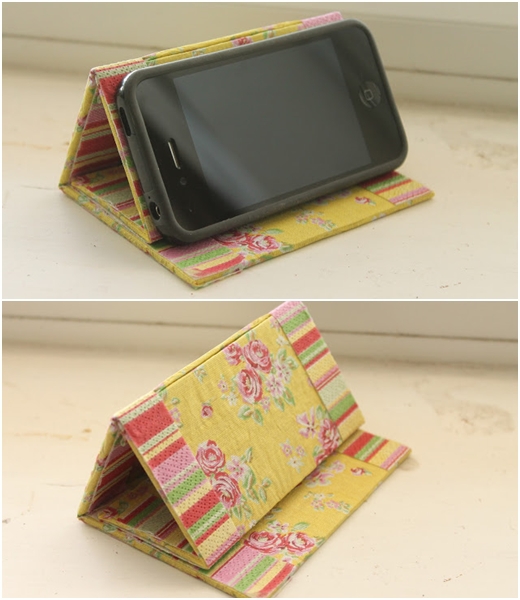 Using pieces of cardboard, tissue paper with pretty prints, and adhesive ribbon, you can make a lovely stand for your mobile phone. This is so easy to do, you will probably end up making more than one. Give some away to your friends, they'll love you forever.
Tutorial Source: wrappedupinrainbows.blogspot.co.uk
---
7

Minecraft Creeper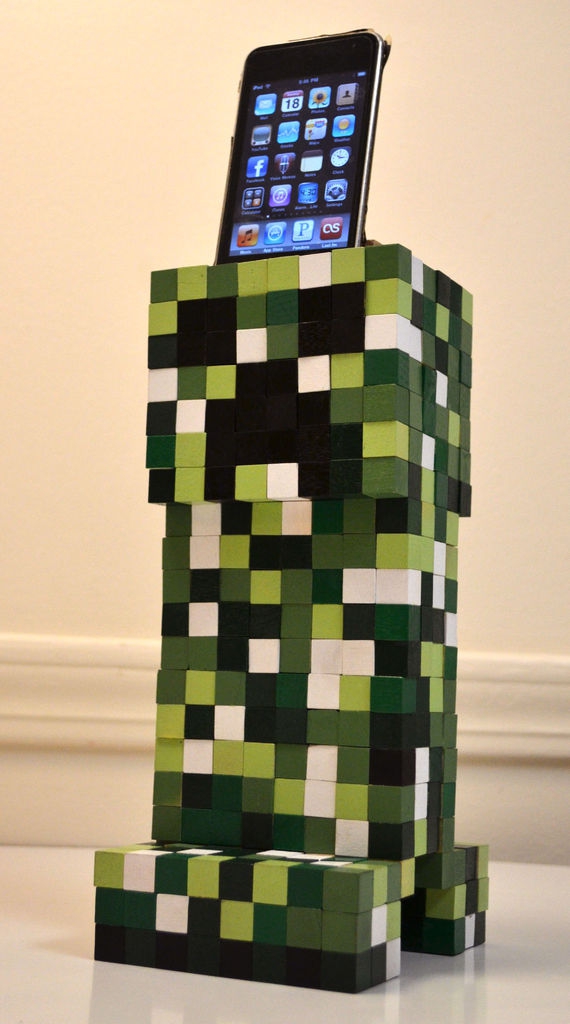 I know several guys who would die to have a mobile dock like this. If you can relate and you're looking for a DIY project, this Instructables tutorial is for you. Take note that this might take a huge chuck of time. Painting the wood blocks alone will take you hours. But do not despair, this project will reward you with a nice phone stand.
Tutorial Source: instructables.com
My skills (and lack of power tools) can only tackle the lovely no-sew idea from this list of DIY phone stands/docks. How about you? Did you find a nice project to take on from these tutorials? Don't forget to share what you end up making with us here at All Women Stalk.
---
Comments
Popular
Related
Recent