If you're a craft addict or have kids, you no doubt need a few ways to recycle crayons to clear out all of those broken and smashed crayons you have stashed and stored in various places. I know that I have tons of boxes filled with broken crayons and I've recently started to look into ways I can create something new out of the bits and pieces I have an abundance of. I hope you like these ways to recycle crayons and use them to make something pretty!
---
1

Make New Ones!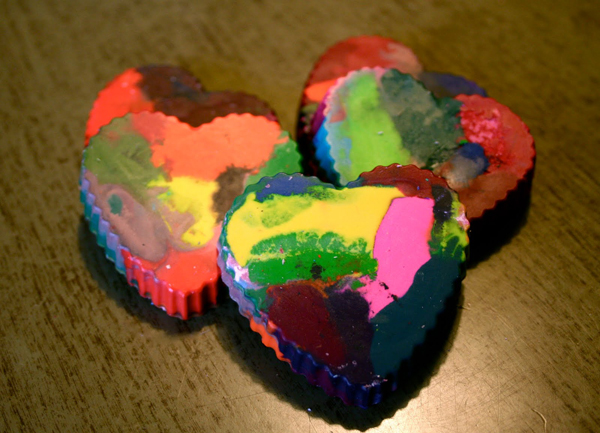 Of all of the ways to recycle crayons, melting them down to make new ones is probably the most common. You can choose to melt all of one color together, various shades of the same color or even several different colors, depending on what you'd like! Make them in lined muffin tins or shaped candy molds. Just pop them in the oven on 350 degrees for 5-7 minutes, then take them out and let them cool! Good as new...no, better!
---
2

Crayon Paintings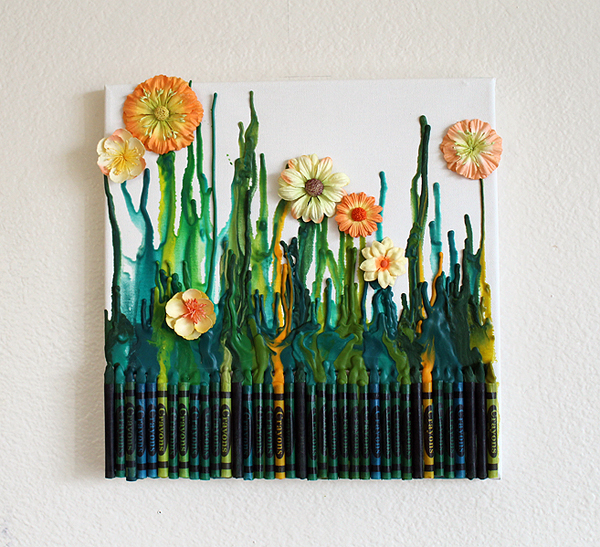 If you have a Pinterest account, you have no doubt seen tons of the crayons on canvas paintings. They are beautiful and you can incorporate an incredible amount of other materials, such as stickers, glitter and scrap booking decals. Affix your crayons to the top of a canvas or canvas panel with hot glue or tape, set your hair dryer on low and aim it towards the crayons to melt the wax! Make sure you put newspaper or something down first so you don't get melted wax everywhere!
3

Friendship Ornaments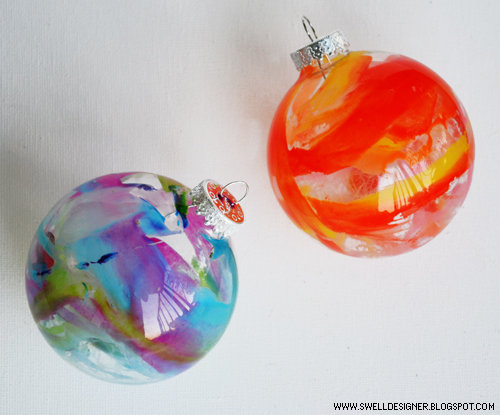 Have you seen those friendship ornaments they sell in a lot of gift shops? They can range from $39-$69! You can make a smaller version yourself that are just as pretty as the blown glass ones you'd spend a fortune on! Buy a pack of clear glass (NOT plastic) ornaments at your favorite craft store. Sprinkle a few chunks of crayon into the opening and aim your hair dryer at the outside of the ornament as you twist and turn it to decorate the entire inside! Gorgeous!
---
4

Candles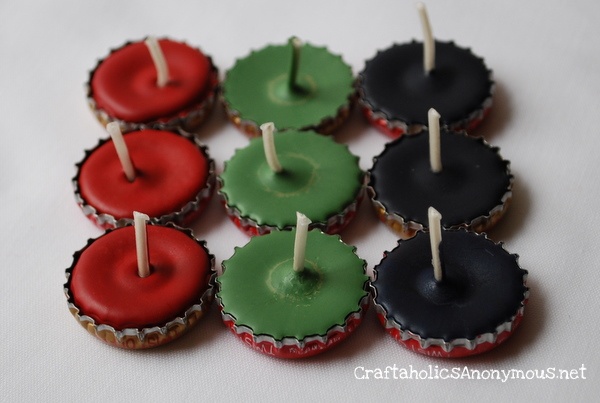 Of course you can make candles out of crayons! They're wax, non toxic and incredibly colorful! You can make these mini candles by using a short wick attached to the inside of a bottle cap. Fill the cap up with your favorite color of melted crayon and add a few drops of your favorite essential oil! You now have the tiniest, cutest candles ever!
---
5

Wall Art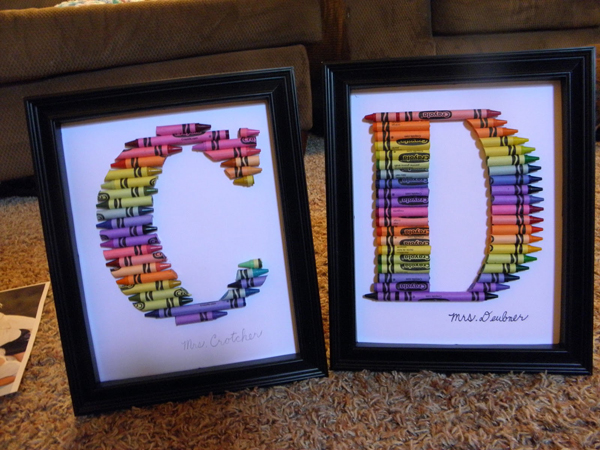 What a great gift for an art teacher or ANY teacher! Write their name beneath and form the first letter of their name with your crayon pieces! You can even spell out your kid's whole name and put the whole thing up in their bedroom! Love this idea!
---
6

Jewelry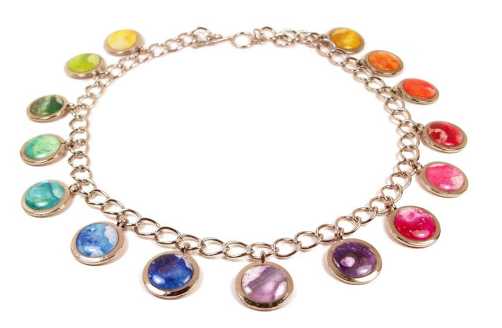 Websites like sunandmooncraftkits.com offer pendant trays and glass domes for very little money (10 cents each for the glass, 55 cents each for the trays). Melt a few drops of your favorite colors into the pendant tray and top it with the glass dome to create gorgeous bracelets, necklaces, earrings, key chains or anything your heart desires!
---
7

Stained Glass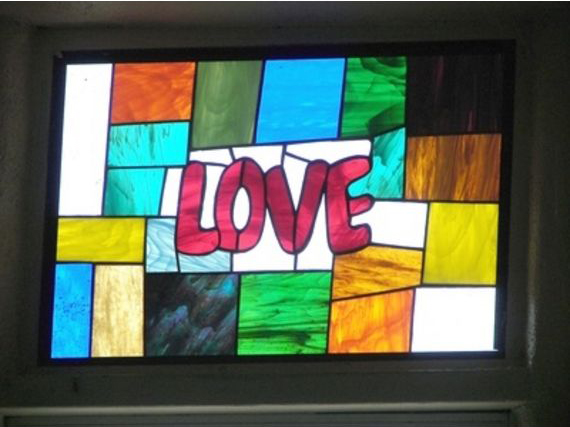 This one is perhaps my favorite. It does involve a bit more work, but not much, I promise! Use a pencil sharpener to create crayon shavings. Lay a sheet of wax paper down and draw whatever design you'd like. Fill in each space with the different colored crayon shavings until all of the spaces are filled. Place another sheet of wax paper on top. Place a cloth on top of the entire thing and iron it at 10 second intervals until you can see that all of the wax has melted. Allow to cool before trimming any edges that may need it, then hang it up in your window! Beautiful!
I hope you give some of these projects a try! They are great ways to recycle all of those crayons you know you have lying around somewhere! What are your favorite ways to reuse your own or your kids' broken crayons?
More
---
Comments
Popular
Recent