DIY faux taxidermy, you ask? As the name suggests, these are animal-themed crafts of the fake variety. These are not real mounted hunting trophies. These DIY faux taxidermy projects are inspired by those but they're not gory or creepy. In fact, they are all sorts of cute, especially the ones of magical creatures. Hope you find them crafty and inspirational!
---
1

Wire and Newspaper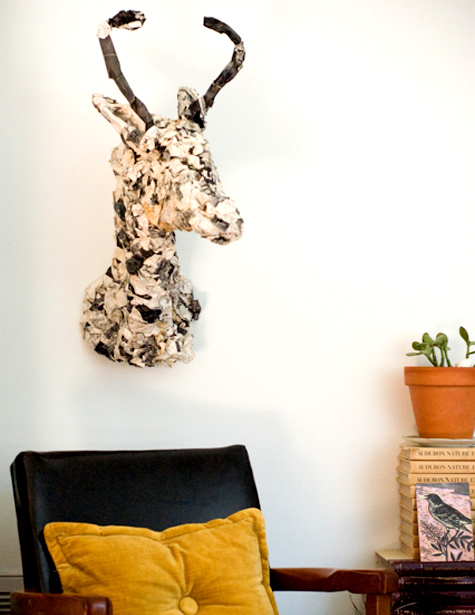 For this faux taxidermy craft project, you will be building an armature first using chicken wire screen. If you have never worked with making sculptures before, you will want to have a template of some sort for your animal head. Once your armature is ready, you then cover the whole thing with crumpled and Mod Podged strips of paper.
Tutorial Source: designsponge.com
---
2

Cardoard Deer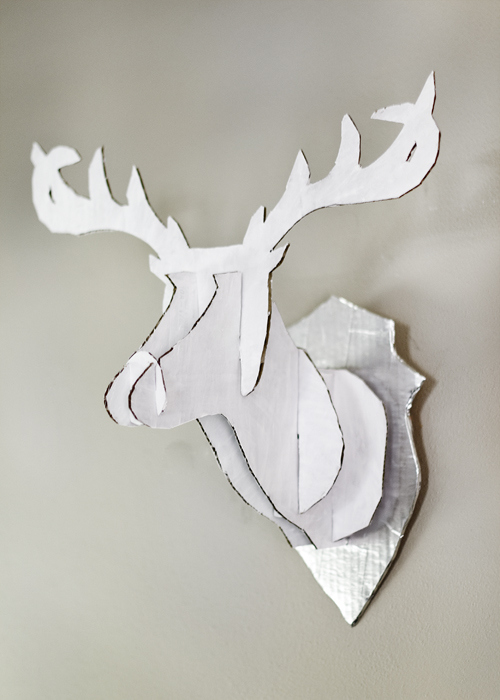 A taxidermy décor made of cardboard? Clever and eco-friendly! There is a template available for the parts of the deer head but you can also cut them using the photos included in the link below. After assembly, you can paint your deer head in any color you like. I think gold will look nice.
Tutorial Source: madtowngals.com
---
3

Golden Dino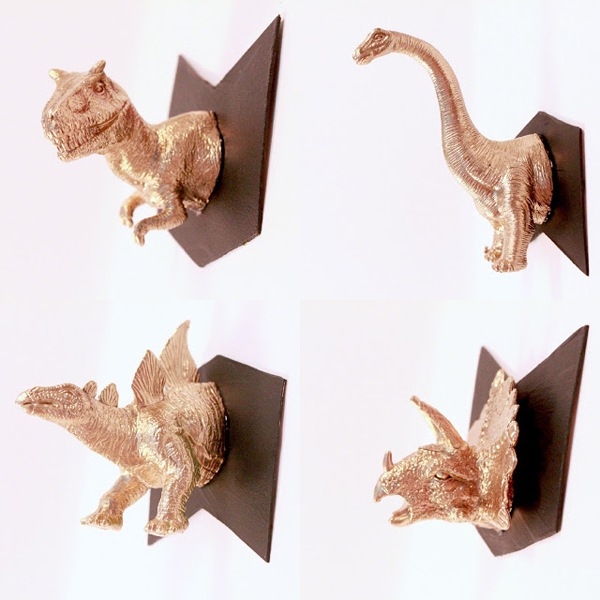 How cute! These are dinosaur animal toys and are quite tiny. They're fun to make and are sure to make a little boy's room look positively adorable. To make these, you cut off the head of a dinosaur toy, paint it in any color you like, and glue to a piece of wood. Done and done.
Tutorial Source: eatsleepmake.com
---
4

Mounted Masks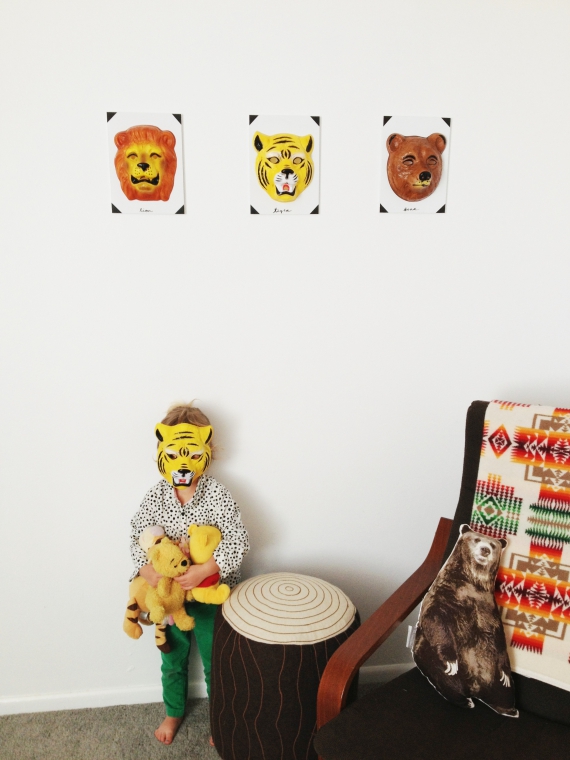 This is the easist DIY faux taxidermy idea among these projects. You buy animal masks, glue them to wooden plaques, and that's it.
Tutorial Source: thealisonshow.com
---
5

Styrofoam Narwhal
How cute! This is my favorite because the narwhal looks so adorable and I am in love with the nautical details. The head and tusk of this cutie were made using styrofoam. They were Mod Podged with fabric and then glued to the board. The latter was first painted and embellished with the rope border.
Tutorial Details: onemoremushroom.com
---
6

Contact Paper
This looks like it's made of real wood, doesn't it? In reality, this flat and faux taxidermy décor was created using cardboard and wood grain contact paper. Clever, right?
Tutorial Source: manmadediy.com
---
7

Glittered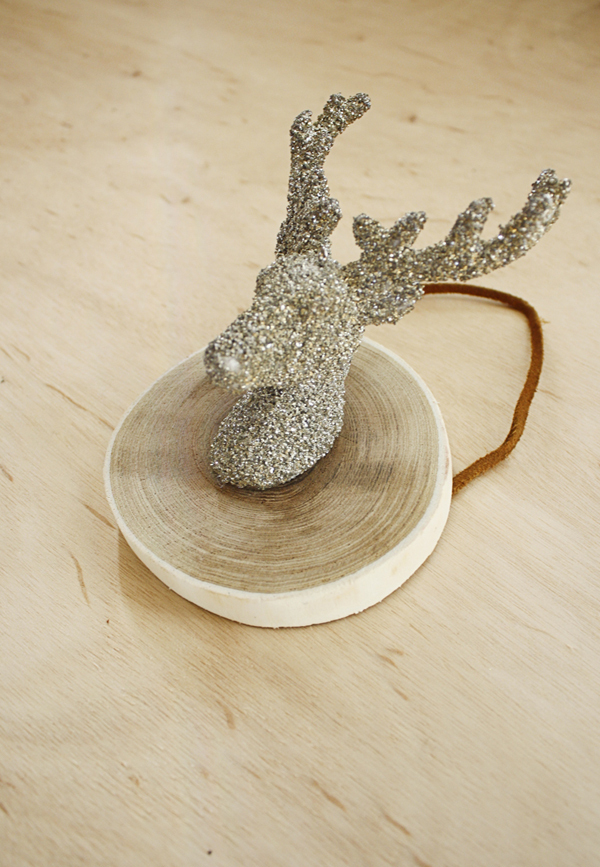 Now that is one chic faux taxidermy décor. This is pretty small because the animal heads used were toys. If you can't find glittered ones, you can easily make yours using dollar store animal toys. Cut off the heads, cover with glue, and shower with glitter. Glue to a wooden board, add a leather string to the back for hanging, and that's it.
Tutorial Source: hellolidy.com
---
8

Bandsaw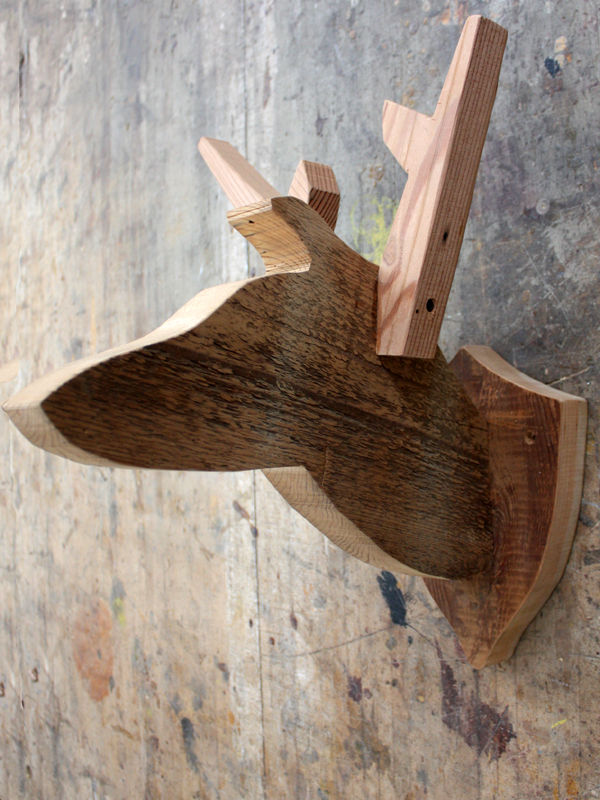 This is a wooden version of the cardboard idea. You will need the assistance of power tools for this project. Once assembled, you can choose to paint your faux animal head or let the beauty of the wood shine through.
Tutorial Source: instructables.com
---
9

Stuffed Ornament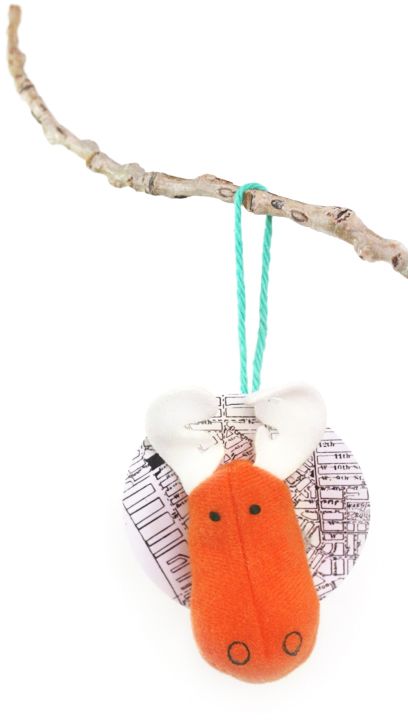 Adorable! This project will require some borderline violent steps (you will need to behead tiny stuffed toys) but, hopefully, you'll live through them. Be strong because this project will reward you with cute ornaments.
Tutorial Source: lemonjitters.com
See, there is a way to make taxidermy décor cute and non-creepy. No offense to those who have actual hunting trophies in their homes, of course. Tell me, will you be giving this home decor idea a try? What "preservation" method will you be doing?
More
---
Comments
Popular
Recent