If you've been wondering how you can repurpose beautiful vintage handkerchiefs, wonder no more. There are many ways for you to recycle vintage hankies. We give you here 8 to get your crafty gears going. They're fun and simple to do. Some are great for your little ones while others are for making fabulous accessories. Hope you like them!
---
1

Hair Clip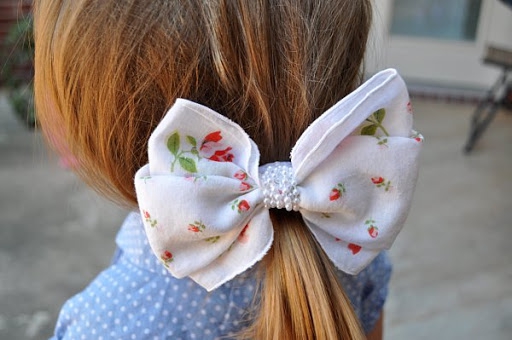 One of the easiest ways to repurpose vintage handkerchiefs is to turn them into hair accessories. You simply make a bow out of the hankie, embellish the center with beads, and glue to a hair clip. You can also transform your hankie bow into a headband.
Tutorial Source: themotherhuddle.com
---
2

Bowl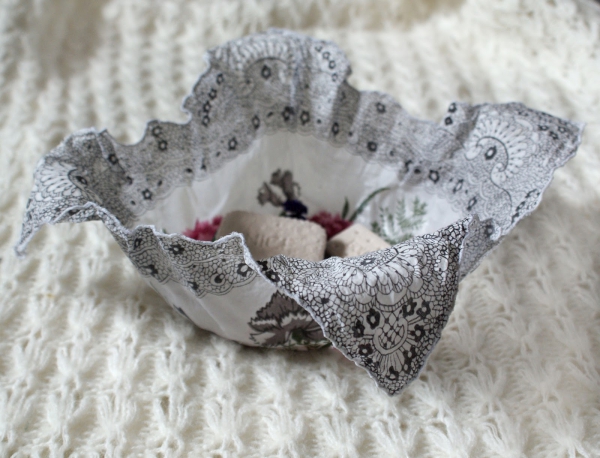 A bowl made of handkerchief? How crazy! But clever and fun, you have to admit. To make this, you will need to soak the hankie in watered down PVA glue. Splay it over the backside of a bowl, let dry, and stiffen by adding more watered down glue. You can also do this using fabric stiffener or starch spray.
Tutorial Source: vividplease.blogspot.co.uk
---
3

Collar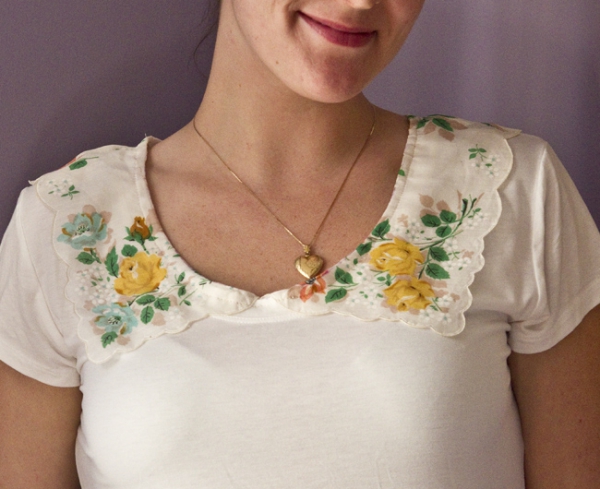 How beautiful! Not only is this a fabulous way to repurpose vintage handkerchiefs, it is also a fantastic t-shirt refashion. There are many hankies with gorgeous corner embroidery and prints. For this DIY, you will be able to showcase said embroidery and prints to re-make a lovely blouse.
Tutorial Source: blackandwhiteandlovedallover.com
---
4

Bracelet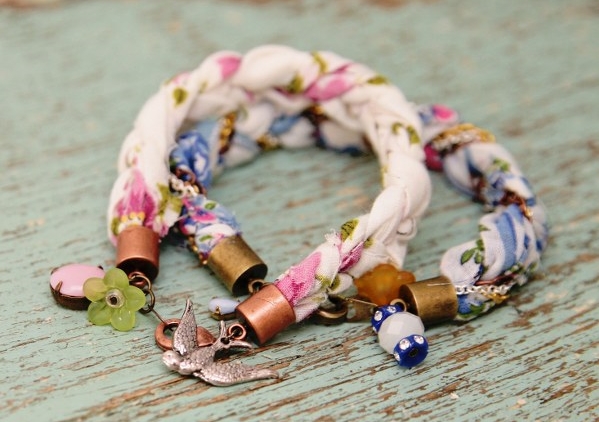 How beautiful are these bracelets? I am loving the shabby chic style of the printed fabric against the rustic copper bead caps. To make this, you will be braiding strips of vintage hankie with a piece of chain, gluing the ends to bead caps, and finishing by adding other jewelry findings. Add charms and beads, too.
Tutorial Source: mysocalledcraftylife.com
---
5

Save-the-Dates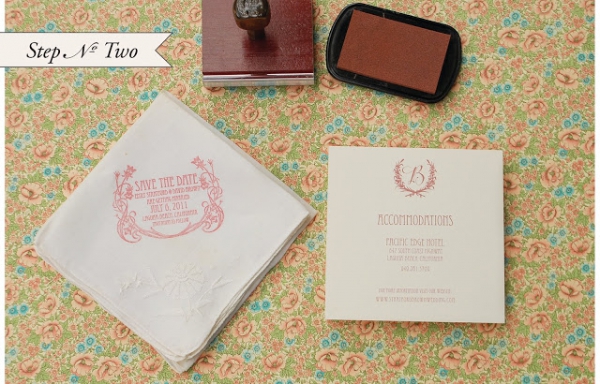 For this DIY idea, there is no sewing or cutting involved. You will be using the vintage handkerchiefs as they are. This is wonderful if you're infusing your wedding with lovely vintage elements. You will need to have a special stamp made for this project. Of course, embroidery will work, too.
Tutorial Source: antiquariavintage.blogspot.com
---
6

Baby Girl Dress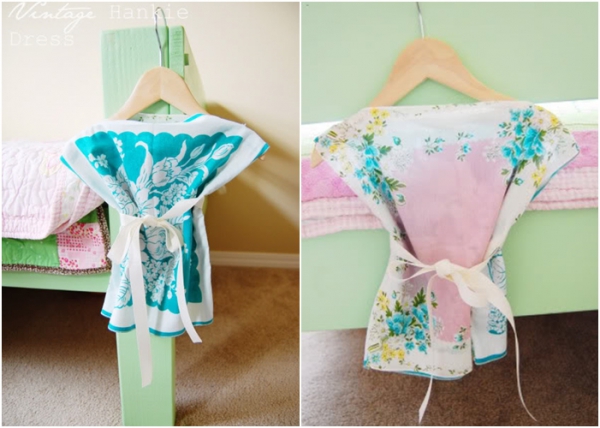 Gosh, so adorable! This is an infant version of the scarf-motif kimono blouses or dresses you see for adults. Not only is this an easy sewing idea, this is a fun reversible project, too. To make one cute dress for a baby girl, you will need two vintage handkerchiefs. Make 3 seams (along the sides and one shoulder), add snaps to the other shoulder, and ribbon along the waist. Easy-peasy!
Tutorial Source: treyandlucy.blogspot.com
7

Wall Art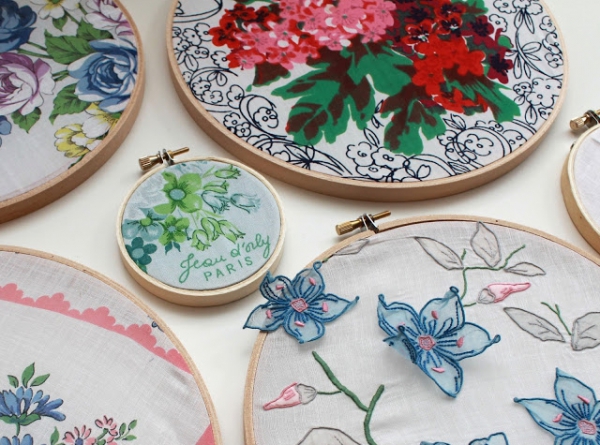 This is a vintage hankie version of the fabric embroidery hoop wall art you see around. Basically, making these can be accomplished using the same steps as the ones for the fabric hoop idea. Frame the hankies using the hoops, cut off the excess, and secure with hot glue. Hang and enjoy.
Tutorial Source: nosillavintage.com
---
8

Lavender Sachets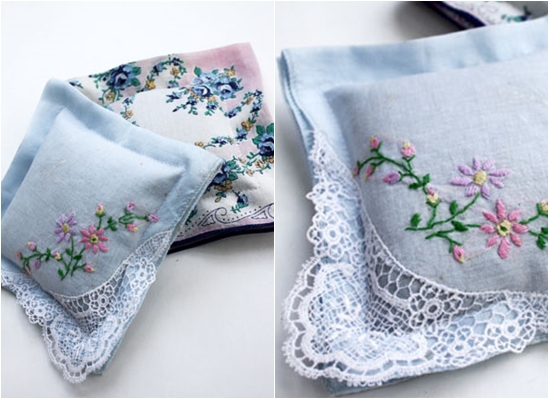 These make for fun Mother's Day gifts. They're great for welcoming guests who will be staying in your home, too. To make a sachet, you fold a hankie into a quarter, sew around but leaving an inch allowance. This hole is for filling the sachet in with dried lavender. Sew shut and you're done. Don't you just love great gifts that are easy to make?
Tutorial Source: skiptomylou.org
Other fun ways to craft with vintage handkerchiefs include turning them into table rubbers, curtains, skirt for a little girl, and covers for various home appliances. Can you think of others? Share your ideas with us!
---
Comments
Popular
Related
Recent