If you're looking for ways to update a tshirt, you can always go for the DIY approach. With a bit of basic crafting know-how, you can easily take a plain old tshirt to new and fashionable heights. Draw inspiration from current trends and then see how you can adapt them to the humble tee. Get crafty and take a look at these ways to update a tshirt.
---
1

Switch the Sleeves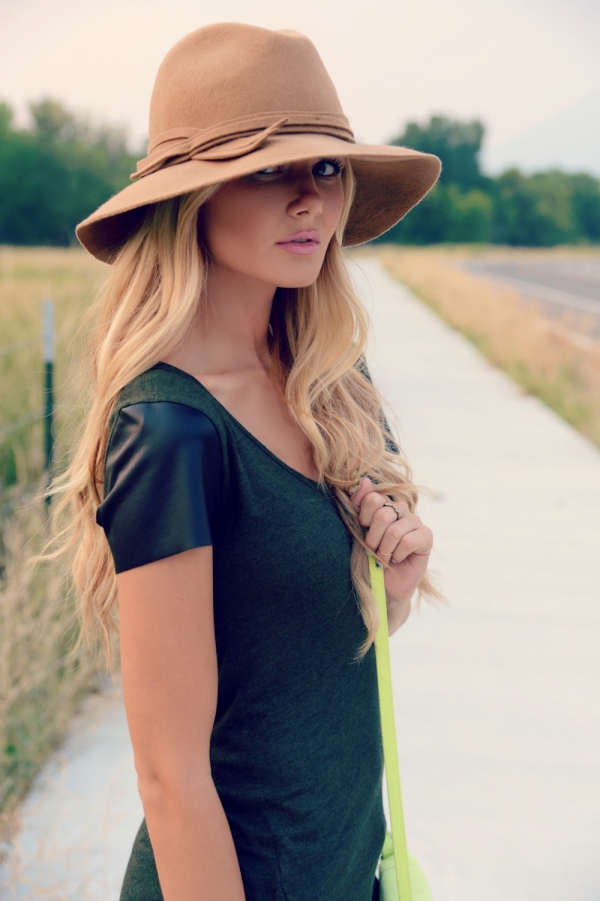 One of the more on-trend ways to update a tshirt is to switch up the sleeves. We've seen a big trend lately for tops with contrasting sleeves. It could simply be fabric in a different colour, or maybe a completely contrasting material altogether. What you'll need to do is remove the current sleeves on your tee - either by unpicking them or cutting them off - and then using the old sleeves as a template, sew the new sleeves back on. For example, adding leather-look sleeves to a slouchy tee is a popular look right now.
2

Add a Pocket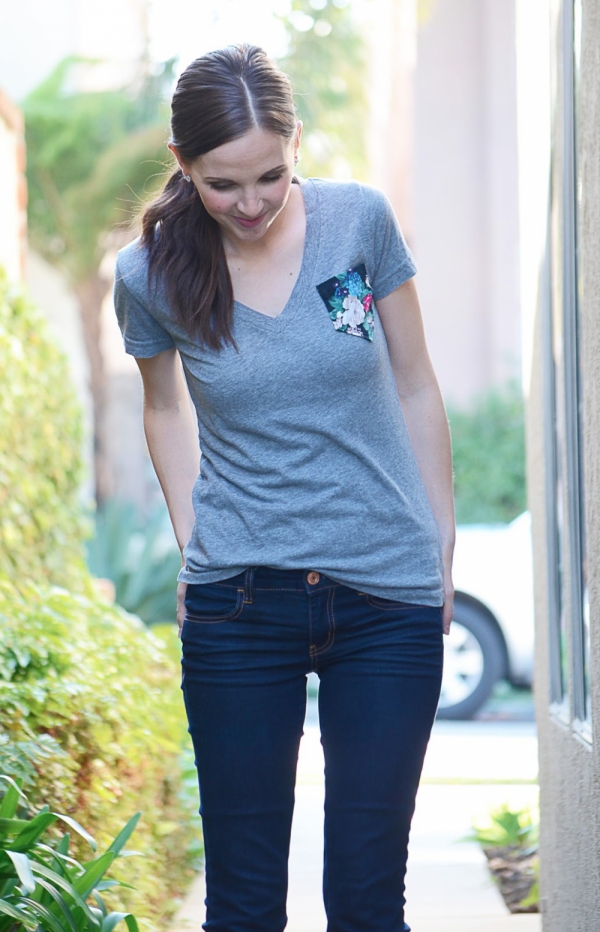 Give your plain old tee a quick update by adding on a pocket. All you'll need is a small patch of fabric and some basic sewing knowledge (unless you'd prefer to go the glue gun route, that is). A pocket placed on the left breast is a traditional way to go, but you could also try adding two large patch pockets towards the bottom of the tee. Patch pockets are easy enough but you could also experiment with different shapes like love hearts.
---
3

Sequin up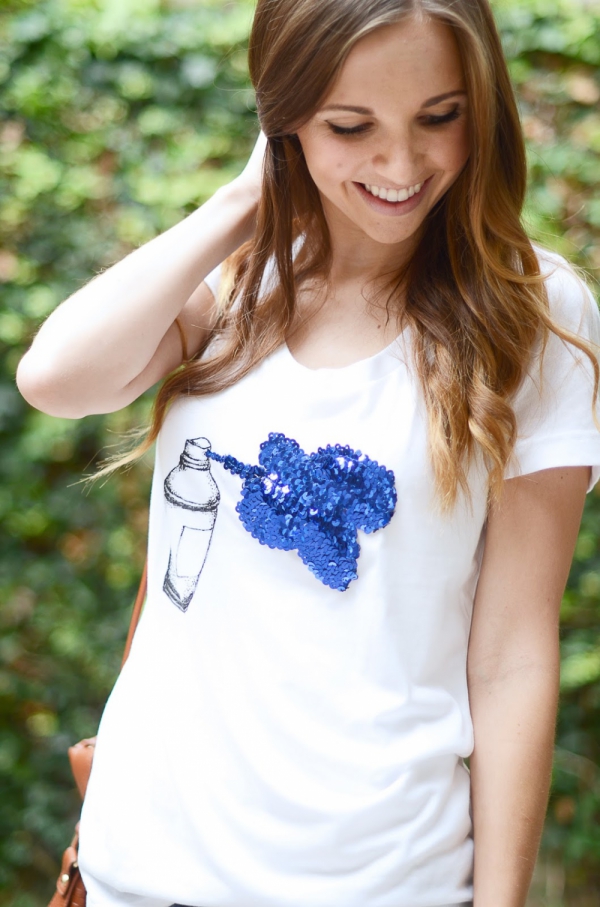 Add a bit of embellishment to your tee by sewing on some sequins. This might be more of a time consuming DIY, but if you can pull it off it will be worth it. Map out your pattern beforehand so you'll have a rough idea of what the end product will look. Try sequin clusters scattered over the front of the tee for a designer-inspired look.
---
4

Attach a Collar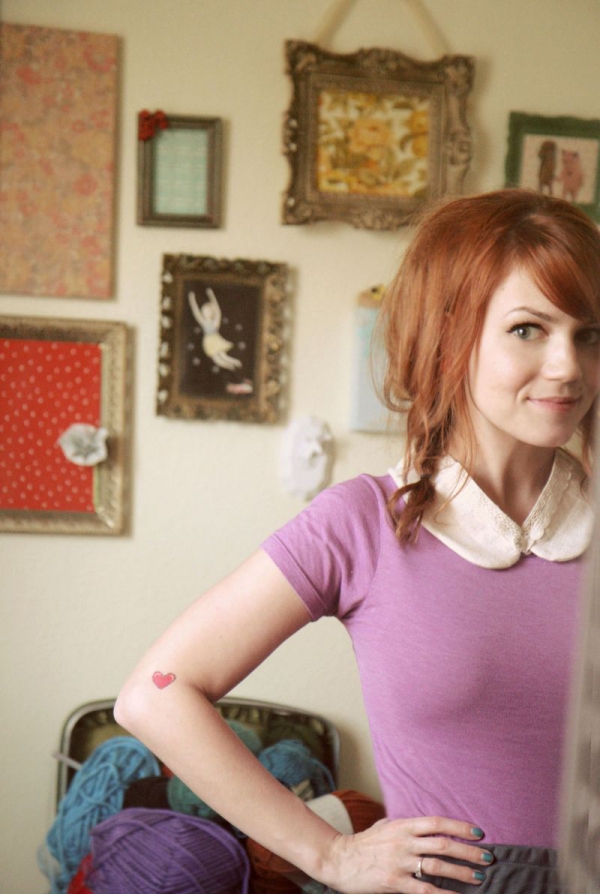 Add a preppy touch to your t-shirt with a DIY collar. Peter Pan collars are great for creating a vintage-inspired look, while collars made from leather-look materials are much more contemporary. Find a pattern of the collar you want to create and make one with your material of choice. Or you could cut the collar off of an old shirt and attach it to your tee.
---
5

Dye It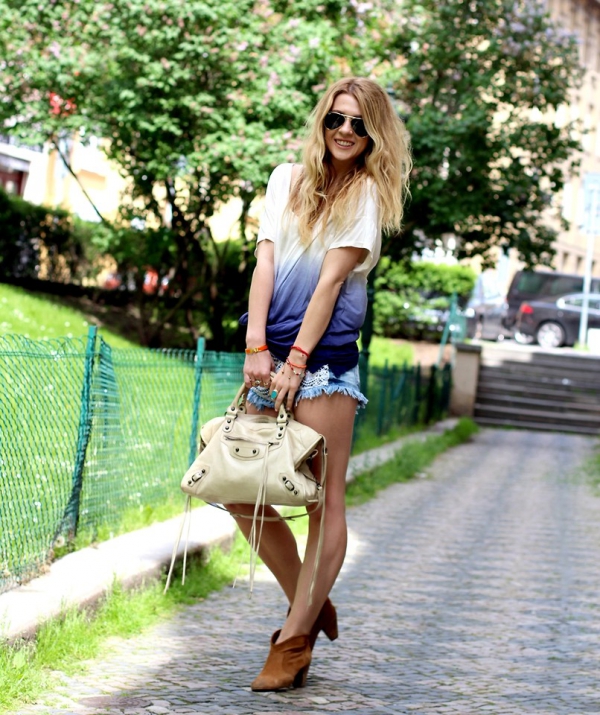 Update your tshirt with the help of a bit of fabric dye. Just follow the instructions on your packet of dye for best results. Right now we're seeing a lot of ombre and dip-dyed looks, but the kind of effect you're after really just depends on how creative you want to get.
---
6

Crop It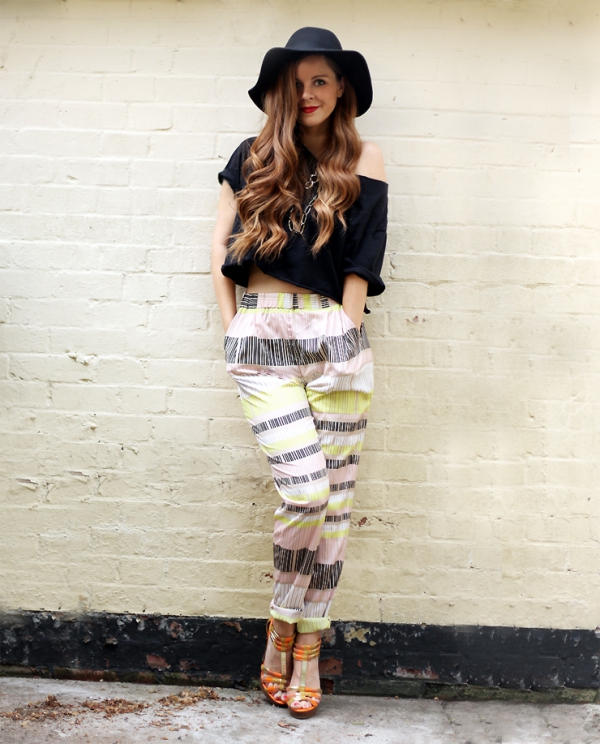 Crop tops are a big trend right now and you can easily create your own. Transform a normal t-shirt into a crop top just by slicing off the bottom half. You don't even have to hem it if you don't want to!
---
7

Iron It on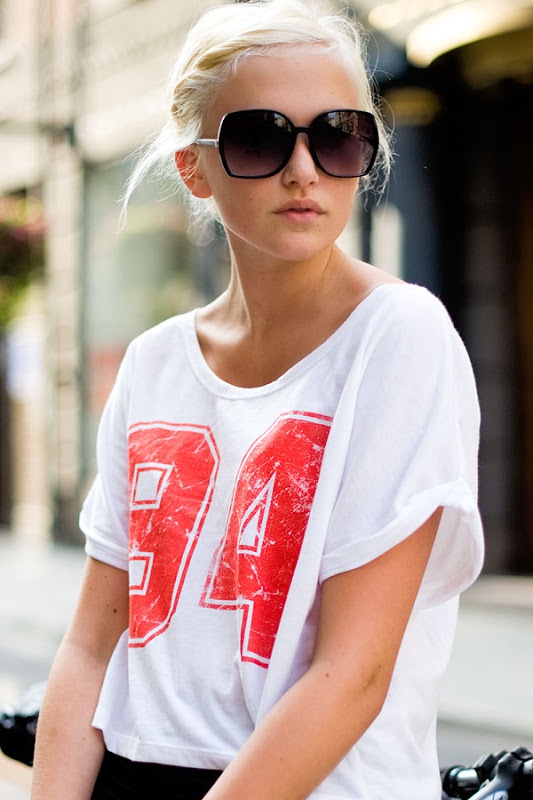 Give your t-shirt a sporty feel with the help of a few iron on letters. A single letterman-style patch on the left breast is a subtle take on the trend, or you could go for a more jersey-inspired look with large letters or numbers placed on the back.
These are just a few ways that you could update a basic tee. A quick Internet search will offer up plenty of detailed DIY instructions. What other ways can you think of to update a plain tee?
---
Comments
Popular
Related
Recent