If you love all things Studio Ghibli, you will enjoy these cute Totoro DIY projects. We have a good variety of crafty ideas here. From toys to accessories to things that you can wear, there are inspired Totoro DIY projects here that are sure to make you smile. Hope you like them!
---
1

Laptop Case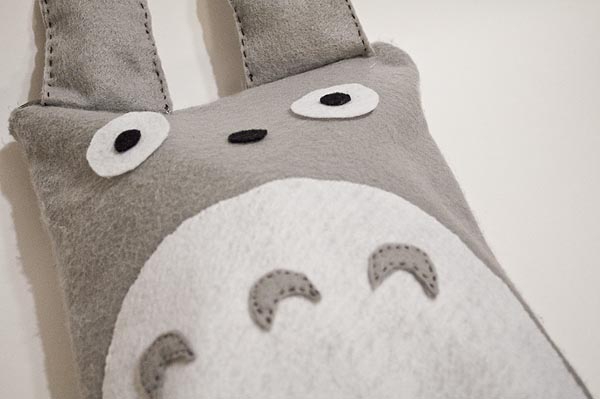 I thought I'd start this list of Totoro DIY projects with something that you lovely fashionistas might enjoy. This fun idea will require felt fabric in white, gray, and brown. If you don't want a felt laptop case, you can easily use any other type of fabric in the same colors. Design variation: add lining and batting to your case.
Tutorial Source: thesingingsunflower.com
---
2

Cushion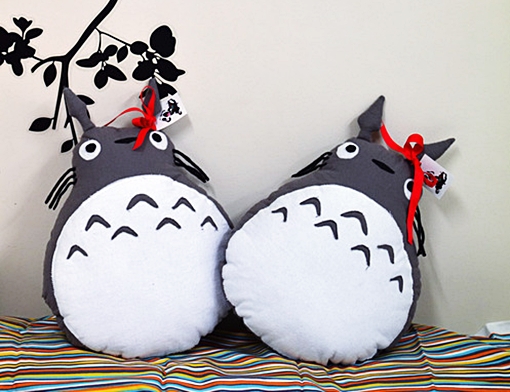 How adorable! I think I want to replace my boring rectangular cushions with these cuties. To make this, you will need flannel fabric in gray and white, a bit of black felt, fusible fleece, stuffing, and of course, a sewing machine. Once you've downloaded the pattern, assembly should be pretty easy.
Tutorial Source: patchesofcolour.com
---
3

Key Holder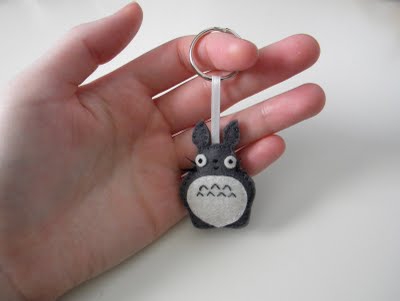 A cushion too big of a project for you? If you only have less than an hour to spare for crafting this week, I suggest that you reserve it for this DIY Totoro key holder. The tutorial is in Malay but Google Translate will take care of that for you.
Tutorial Source: simooca.blogspot.com
---
4

Shoes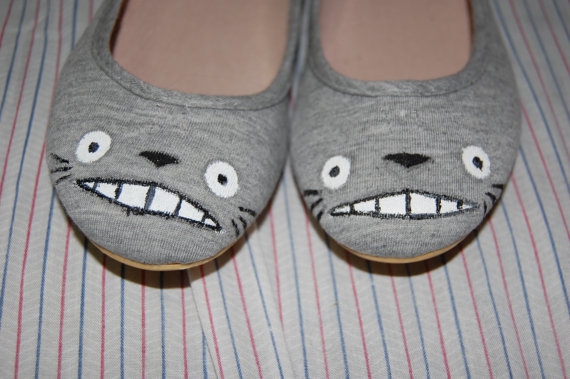 So cute! These gray jersey shoes are everywhere. They come in these lace-up types but many have flat ballet shoe style. For this DIY, you will simply have to draw a Totoro on the shoes using white acrylic paint and black sharpie. Add soot sprites to the back sections for an added whimsical touch.
Tutorial Source: sprinkleorainbow.wordpress.com
---
5

Sleepy Amigurumi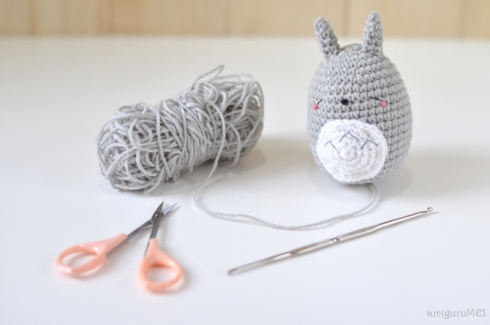 Aww, look at sleepy Totoro. He was probably out having a joyride in the Catbus all night. For this DIY idea, you will need to harness your crocheting powers. Now don't worry if you've never felt confident to wield crocheting needles; this pattern is perfect for beginners.
Tutorial Source: amigurumei.com
---
6

Plush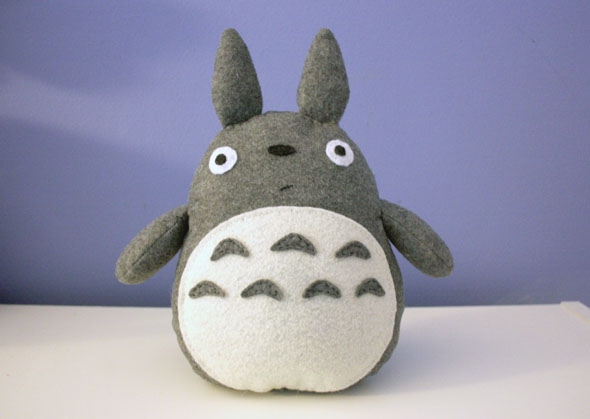 Sure, there are licensed Totoro plushies that you can buy today. But if you want to stick to your DIY ideals, this tutorial is right up your alley. This pattern is great because there is an option for you to use a big smiling mouth for your Totoro plush.
Tutorial Source: cheekandstitch.com
---
7

Freezer Stencil Print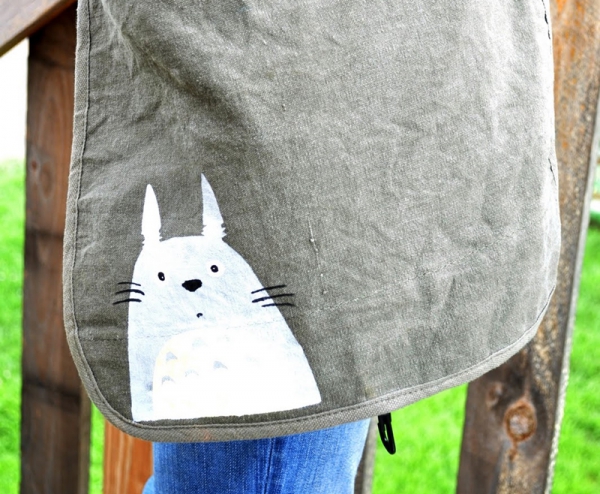 This DIY Totoro project shows you a way to improve the look of a plain canvas bag. I love this project because it opens up a lot of printing possibilities using a Totoro design. Instead of a bag, you can use this method on a plain shirt, skirt, or even a dress.
Tutorial Source: onegoldenapple.blogspot.com
---
8

Paper Sculpture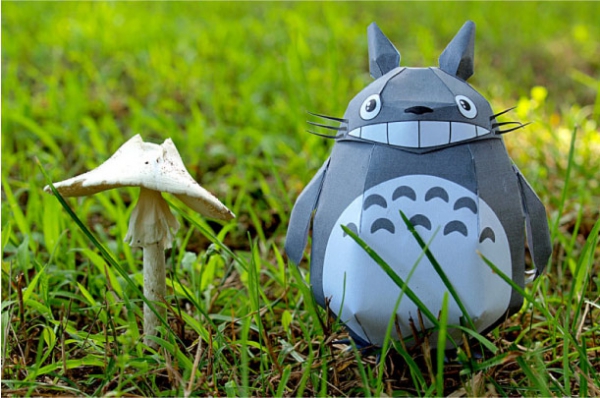 This little darling is made of paper. Cute, right? There is no proper tutorial for constructing this cutie but there is a comprehensive template that you can download. We're sure that it's enough for you to make one adorable paper Totoro.
Tutorial Source: studioofmm.blogspot.fr
---
9

Hat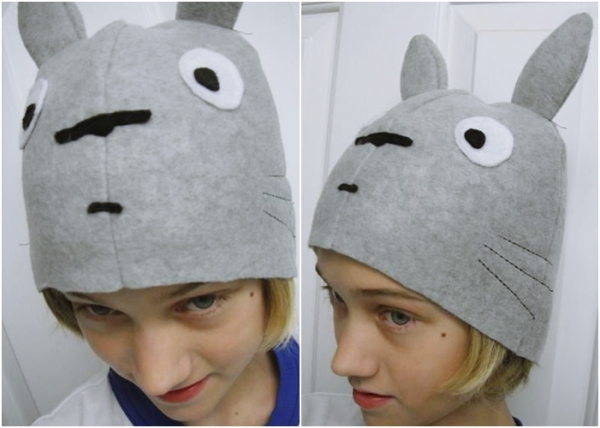 This hat is too cute for words. It is made of gray fleece and felt pieces. The face details are made of white and black felt while the rest of the hat (ears included) is gray fleece. You can hand sew this but using a sewing machine is advisable if you're in a hurry to rock your Totoro hat.
Tutorial Source: instructables.com
Will you be making something from this list of DIY Totoro projects? I think I will be giving the cushion one a go. Wish me luck!
More
Comments
Popular
Recent