DIY leather accessories are just what you need to make your style stand out. Whether you're looking for a unique handmade cuff, necklace, or pair of earrings, there is a craft project here that is sure to tickle your fancy. Not only are these simple to make, they also require only affordable materials. In fact, to make your own DIY leather accessories, you can simply ask a friend who works with leather for scraps.
---
1

Coil Cuff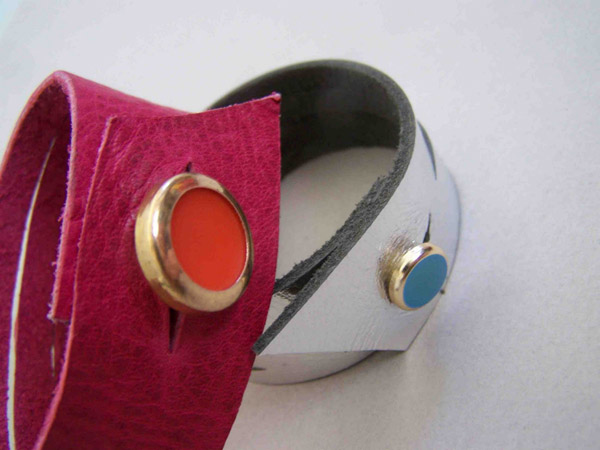 How beautiful are these DIY leather accessories? These chic cuffs are made by cutting a strip of leather, sewing a pretty button to one end, and then making a slit on the other end for the button to go through. Done and done. Don't you just love easy craft projects?
---
2

Belt Refashion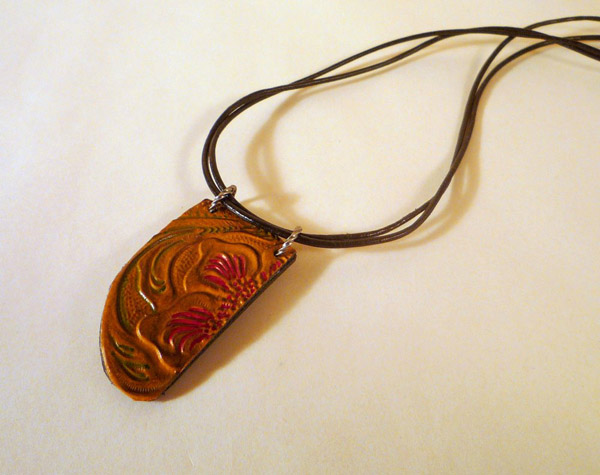 This pendant, in its previous life, was a belt. That's right, a belt. This wonderfully clever refashion was done by simply cutting shapes out of a thrifted leather (or pleather) belt, attaching jump rings, and then hanging the shapes from a necklace cord or earring hooks.
Trendinig Stories
More Stories ...
3

Printed Leather Accessories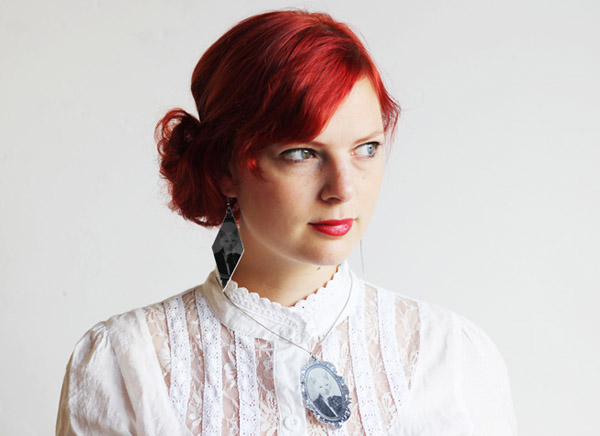 This is one of my favorites among these DIY leather ideas. Why? Because I am a cat lady and I love that I get to learn how to print on leather using this fabulously creative tutorial. Using shirt transfer paper, a printer, baking paper, iron, and some leather scraps, you can make leather accessories with cute photos. You print your design on the transfer paper, cut it, place it on top of the suede side of the leather, add a layer of baking paper on top, and iron. Once the image is transferred, you cut the printed leather and assemble your jewelry.
---
4

Cut-out Cuff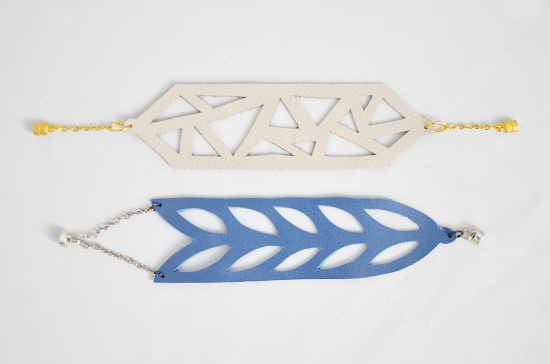 If your taste in accessories border on mod, this cut-out idea is sure to delight you. To make this, you cut your desired design on paper and then use it as the template on your leather strip. Once that's done, you punch holes near the ends and attach findings to finish your cuff.
---
5

Beaded Cuff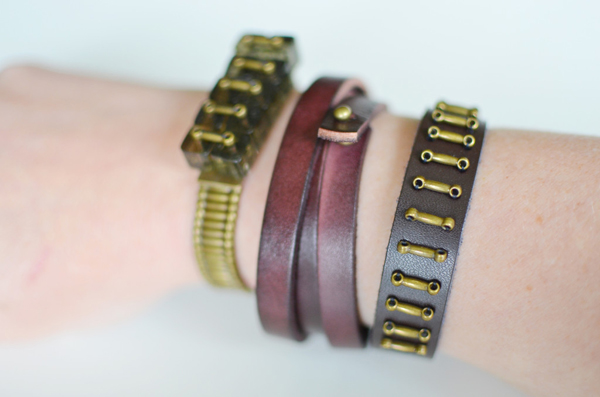 For this DIY, you will be attaching beads to a strip of leather. I like this because it offers a wide range of design possibilities. You can choose long beads attached in a ladder-like manner or use beads of other shapes and pepper them all over your cuff in any way that you like. You can even use buttons if you're not liking the look of your beads.
---
6

Neon Geometric Earrings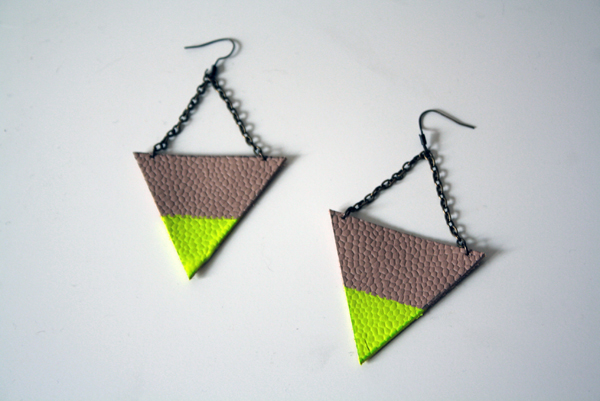 Okay, neon is no longer trendy but you can always use another shade of paint for this DIY idea. I think I'll use turquoise or gold for mine.
---
7

Peter Pan-like Necklace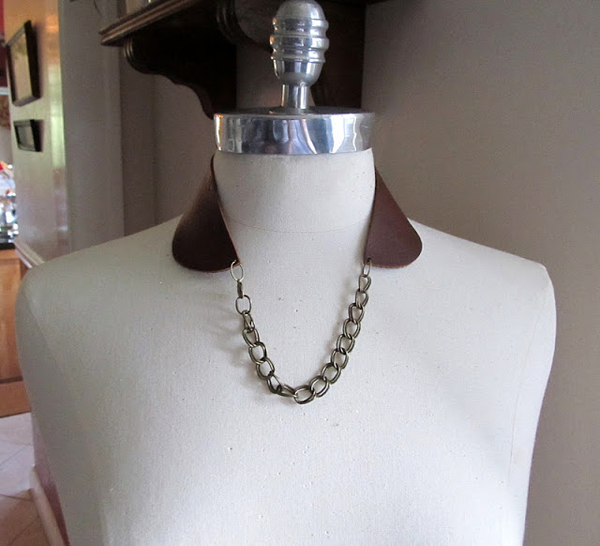 This is one unique leather necklace. It looks a bit like your usual Peter Pan collar necklace but with an edgy twist. The inspiration for this was an accessory included in a Valentino runway show. To make this, you cut a strip of fabric like a Mandarin collar. Punch holes near the ends and attach a chain to each hole. You can also use leather cord instead of chain if you're not a fan of metallic details.
---
8

Leather Feather Earrings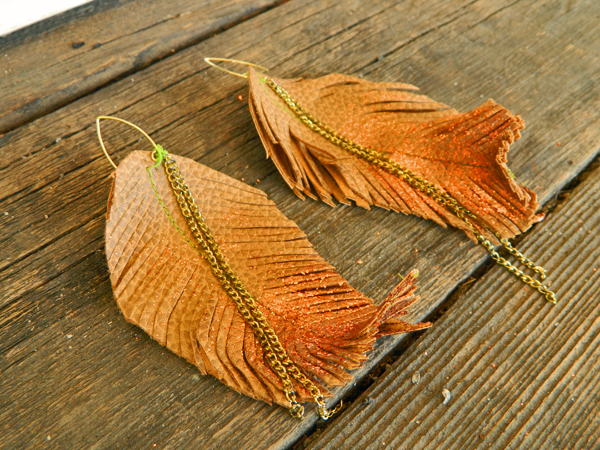 These are some Boho-licious earrings. I love the glitter and the added visual interest provided by the chain. To make these, you cut two feather shapes out of the leather, cut strips from the sides to the center, and then sew together along the middle. This makes one earring. Repeat on two more feather shapes to make the pair. Paint the tips of your leather feathers, add glitter, attach to earring hooks, and embellish any way you like.
---
9

Bow Necklace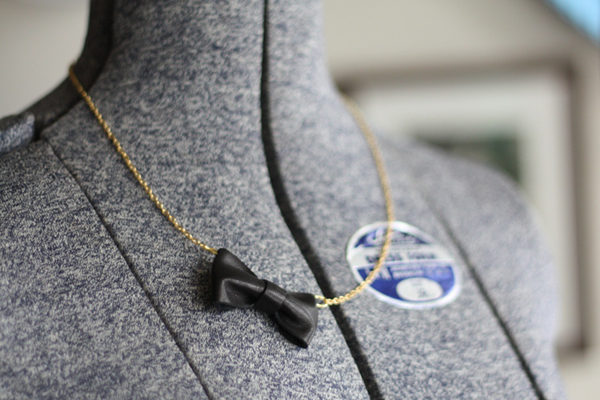 How cute! I love anything bow so I had to include this here. Making this bow is as simple as assembling two leather strips - assisted with a hot glue gun, of course. To attach to the chain, you make holes to the upper sides of the bow and add jump rings. Finish by adding lobster lock for closure.
Ready to make DIY leather accessories now? I hope you found these tutorials useful! Don't forget to show us what you end up making.
Sources: leafytreetopspot.blogspot.jp, michlinla.com, lanared.blogspot.nl, melissaesplin.com, craftsunleashed.com, mangoandsalt.com, wobisobi.blogspot.com, homeheartcraft.com, adventuresindressmaking.com
---
Popular
Related
Recent