Looking for something crafty to do this week? Why don't you try these DIY Decorative Plates? They are fun, easy, and will give you something quite pretty to look at when you're done. So take out those plates you've never used or the new ones you got at the flea market last week and give them a new leash on life. Enjoy!
---
1

Number Decals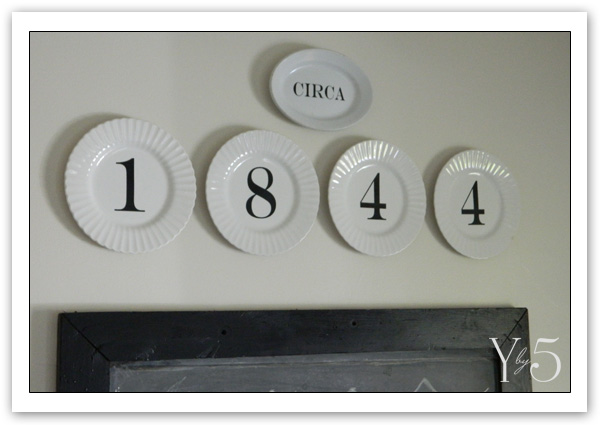 Making these DIY decorative plates is so easy, you'll be done in about five minutes. These numbers, you see, are decals. They're not painted so you will basically be doing a "stick 'em and hang 'em" project. These numbers represent the year that Carin's house was built.
---
2

Nautical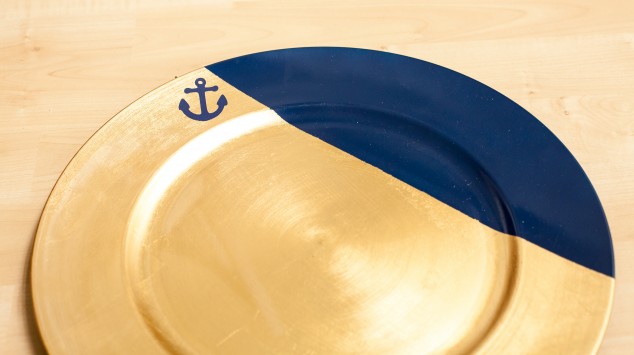 How gorgeous! These were used as charger plates but I think you can display these on your wall. Don't you think that these would look positively whimsical in a beach cottage? I love the combination of gold and navy blue, too. If you're not feeling the gold, white will look lovely, as well.
---
3

Deer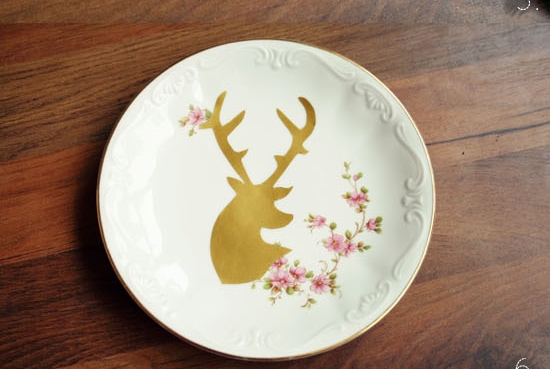 This is one of my favorites among these** DIY decorative plates**. I love the overall wood folk style and the original plate looks gorgeous, too. The deer used here was traced onto contact paper. You can also use a decal of a deer, if you can find one.
---
4

Decoupaged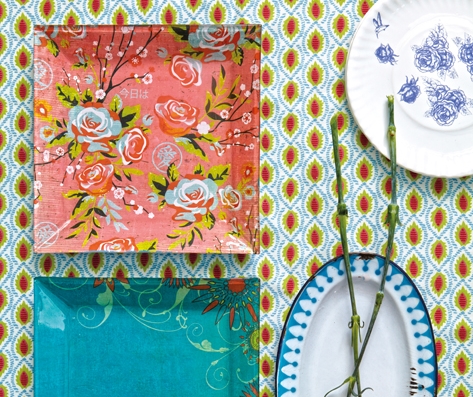 These handmade decorative plates are utterly charming, too. To make these, you will Mod Podge pretty paper onto the back of clear plates, varnish, and let dry. That's it. Experiment with prints or use fabric.
---
5

Painted Paisley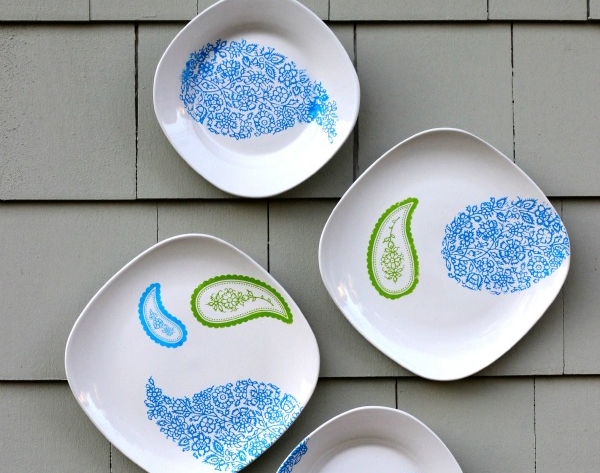 How beautiful! Even if you are not a fan of paisley, you have to admit that these patterns here are wonderfully delightful. These paisley plates were made usingMartha Stewart paisley stencils. If you can't find them, any small-ish stencil with intricate patterns will do.
---
6

Chalkboard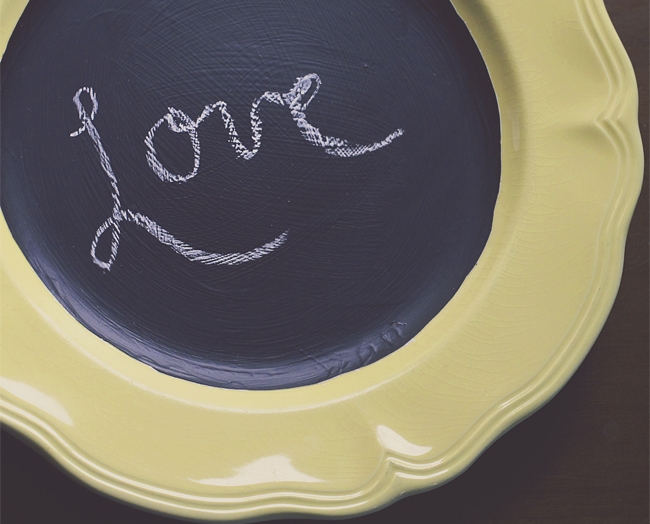 This is one easy craft project, too. You simply paint a plate with chalkboard paint, hang, and you're done. I suggest that you use a plate with a lovely color, such as this lovely pale yellow. Any hue that complements the color of your chalkboard paint will be perfect.
7

Skully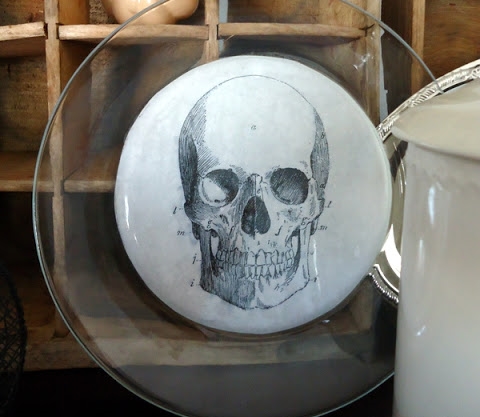 This was made for Halloween but in our house, this DIY decorative plate will have a year-long reign. The idea behind this project is similar to the decoupaged one. Instead of patterned paper, though, you will Mod Podge paper with an interesting print.
---
8

Wordy Vintage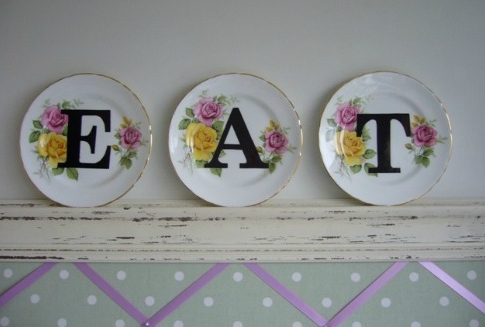 Aren't these lovely? This is similar to the number idea but instead of decals, Ann wrote the letters using permanent Sharpie.
---
9

Silhouette Stencils

I plan on copying this DIY idea but instead of human silhouettes, I will be using my cats'. Judging from this tutorial, this project is very easy. You simply make your stencil, paint your plate, and you're done. For a clean look, I suggest using a sponge to paint.
---
10

Doodle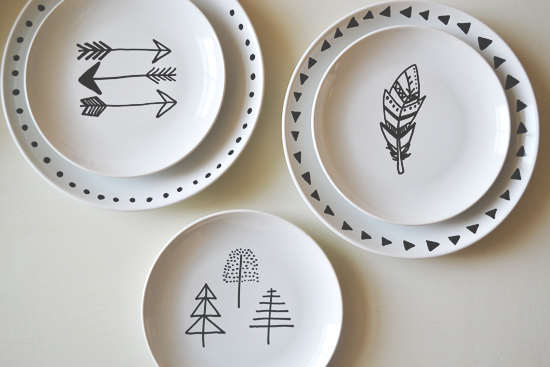 If you're gifted in the drawing department, you can always doodle on plates. The ones above were done using porcelain markers and were then baked. They are safe to use for food (and for washing in the dishwasher) but if you're planning on only displaying them, you can use any type of marker and skip the baking step.
I told you, these DIY decorative plate projects are simple and fun. Take note, though, that ideas 1 to 9 will give you plates that should no longer be used for eating. Be crafty but be safe.
---
Comments
Popular
Related
Recent